Empire's Shipwreck Cafe
Quick and delicious breakfast, lunch, and fresh-baked goods at the gateway to Sleeping Bear.
It's not a wreck of a restaurant. No, not at all. In fact, the cozy cafe in Empire is downright welcoming. And so far, the sandwiches sporting the names of ships that went down in the Great Lakes have been enough to entice seafarers and landlubbers alike to the restaurant Steve and Jennifer Nowicki opened three years ago.
"We've survived so far," Steve Nowicki said with a laugh. The Shipwreck Cafe is a family operation that includes the two of them, their two daughters, a nephew, and others who, if they aren't related, become like family anyway.
A BIG IDEA, LANDED
Though both Steve and Jennifer had a background in the industry — she was a veteran baker, and he had managed several restaurants — the endeavor began through one of Nowicki's other jobs. He's both a licensed contractor (remember that) and a charter fishing captain. He knew people like himself wanted to be able to grab a quick lunch but found the options in southern Leelanau County limited.
One day while cleaning fish after a successful charter trip, he had an epiphany. He looked across the street at a vacant building on M-22 in Empire between the EZ Mart and Roman-Jones Engineering. "I thought that was a perfect spot for a to-go [restaurant]," he said.
Nowicki knew the building's owner, so he called the guy, and quicker than you can say "Anchors away," he and his family were opening the Shipwreck Cafe.
EASY EATS
The cafe's menu is simple, and so is its foundation: breads, buns, cookies, and treats all baked fresh daily by Jennifer. Pretzel buns, salted and Italian herb sub buns, cookies — all fresh, all scrumptious, all delicious.
The sandwiches themselves nod toward quick and delicious. No frippery here, as they learned from experience. "The first week, we let people build their own, to see what they asked for," Nowicki said.
What they anticipated was not what they got. "We were [assuming requests would be] all hoity-toity, extravagant."

To their surprise, what was popular was pretty basic, and they've since followed suit: chicken salad (with the requisite dried cherries, of course) in a wrap, spicy tuna melt with Colby jack and tomato, or the always-popular BLT with avocado. Those would be Madiera, Rouse Simmons, and S.S. Noronic, respectively — each named, like all of the cafe's sandwiches, for ships that foundered on the Great Lakes. (Note: There's nothing sunk about the sammies for kiddos: It's either the ham or turkey and Colby Jack cheese Tug Boat, or the grilled cheese Ships Bell.) All of the sandwiches for adults are priced at $8, but in line with Nowicki's conviction that the area needed some grab-and-go food, customers can have their pick put in a sack lunch — with chips and a drink, too — for $11.
Most popular is the Fitzgerald: Turkey, bacon, Havarti cheese, cucumber, lettuce, and herb mayo on one of those freshly-baked pretzel rolls. "People go crazy for that," he said. "It's 30 percent of our sales."
Also popular, even in the midst of a heatwave, is Shipwreck's homemade white chicken chili. "We probably went through three gallons of chili, even today," Nowicki said, while the mercury hovered around 90 degrees. "I'm surprised. We never know what to expect."
In addition to the chili — served daily, of course, the Shipwreck offers a soup of the day and several salads, which subscribe to the basics — Caesar, chicken Caesar, chef, garden, house, and Southwest — but up the flavor factor by using local in-season greens and homemade herb croutons with each one.

Hungry before lunch? Three humble but hearty breakfast wraps are available before 11am — The Crib, with eggs, hash browns, cheese, onions, peppers, and tomatoes; the Fog Horn, which adds to The Crib's mix your choice of ham, bacon, or turkey; and the Lighthouse, with just egg, hash browns, and cheese, plus your choice of ham, bacon, or turkey.
No matter when you pop in, don't forget the cookies. Nowicki said it's Jennifer's baking that's really the star of the show. "With our homemade bread and buns, you can't go wrong."

TIGHT QUARTERS
Not satisfied with the cozy confines with which they started, the family this year decided to expand the space, all the better to incorporate the cafe's next adventure: a wood-fired oven for pizza.
As a licensed contractor, Nowicki took on the job of adding on to the building. Whoops. These days he's sporting a sling because he tore his bicep tendon, so the addition is temporarily on hold until he can get some friends to help.
The injured arm is also limited his effectiveness at the cafe, but not his crewmates: "The girls have really stepped up," he said of his wife and daughters.
To ensure social distancing, the cafe only allows five people inside at a time, but there are a number of picnic tables scattered on the grounds outside. Says Nowicki: "Lowe's had a sale."

Find the Shipwreck Cafe, open daily 8am–6pm, at 11691 S. Lacore Road (M-22) in Empire. (231) 835-2580, www.shipwreckcafe.com
Trending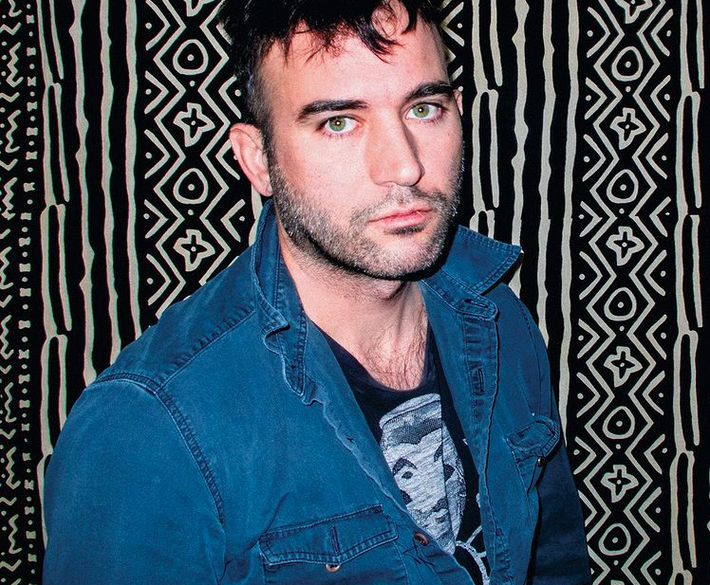 Sufjan is Back
Petoskey-born and raised musician Sufjan Stevens released his eighth studio album, The Ascension, last September, but for ...
Read More >>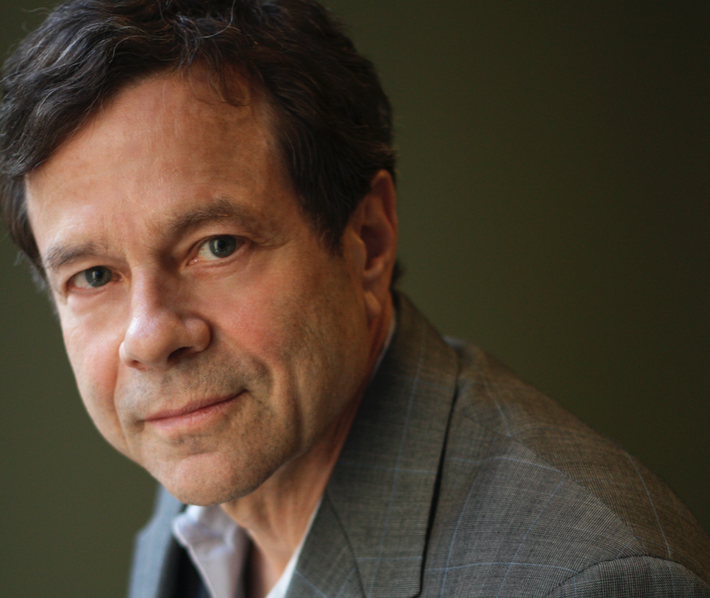 Author Alan Lightman Talks Progress & Patriarchy
Author Alan Lightman isn't the type to take inspiration lightly. "Sometimes I'll come up with an idea,&r...
Read More >>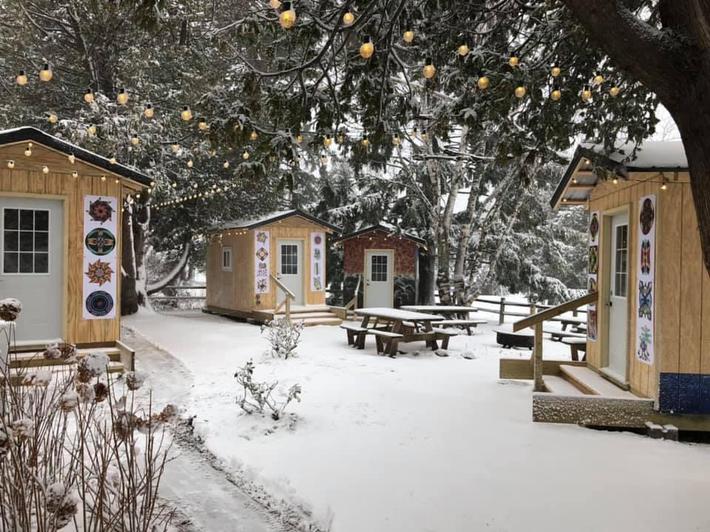 Little Traverse Inn & Gastro Pub
How often, especially in northwest Michigan, do you have the chance to sample both classic English pub fare and an array o...
Read More >>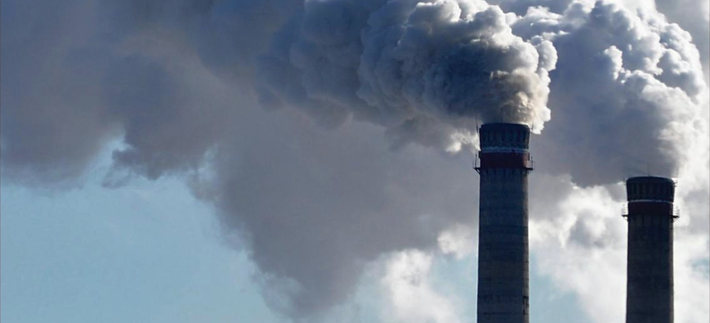 Are Co-Op Customers Subsidizing Dirty Energy?
Michigan environmental groups and clean energy advocates say a deal that Wolverine Power Cooperative entered into a decade...
Read More >>
↑