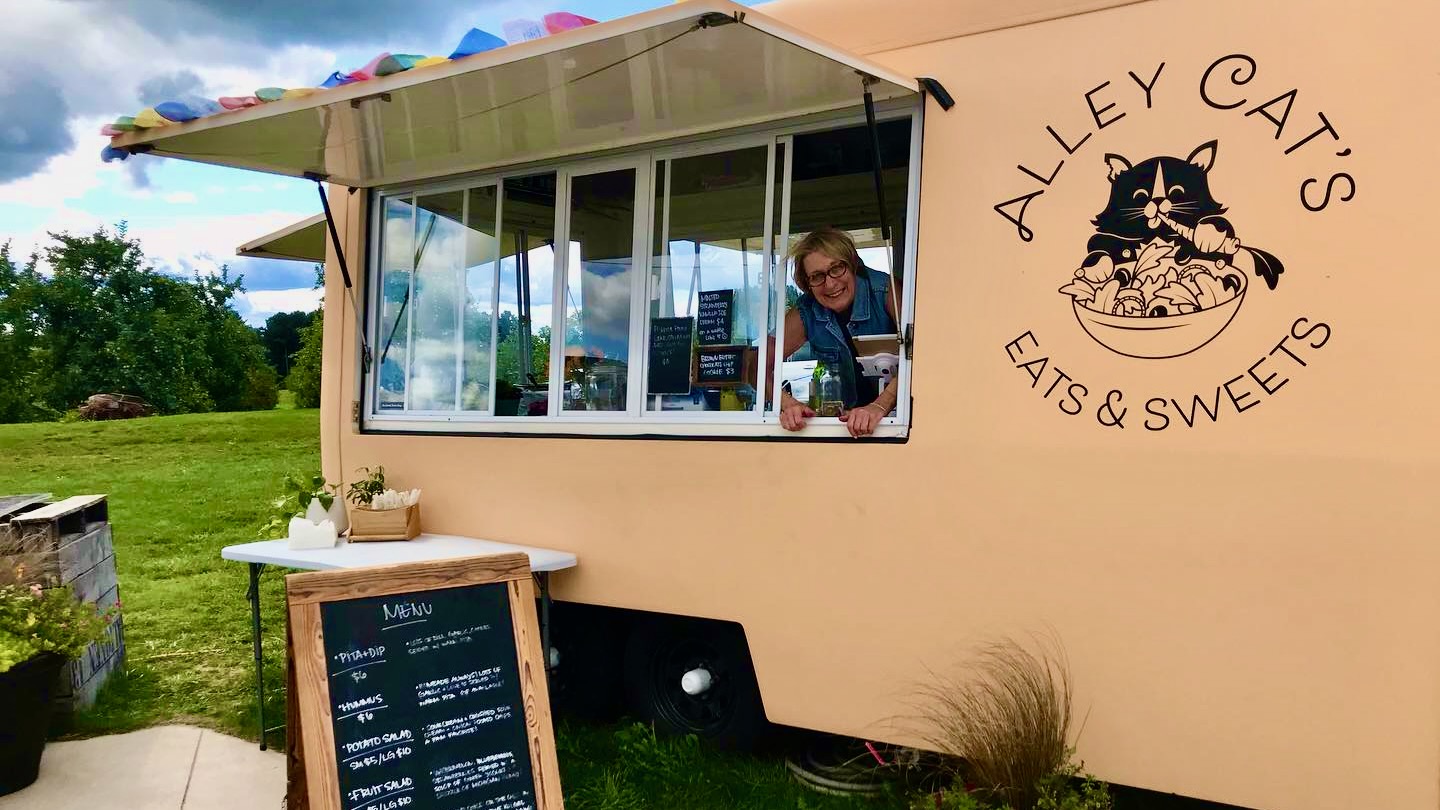 Fab Food Trucks: The intersection of great meals and local wheels
It's late spring in northern Michigan, and everything is coming alive—including the local food trucks. They've re-emerged from their winter rest and are ready to provide delicious solutions to the perpetual question of "What's for dinner?"
Like lemonade and beach days, there's just something quintessentially summer about food trucks, and Northern Express has rounded up a few options worth checking out. Grab some friends, a drink, and a picnic bench in the sun; there's something to eat for everyone.
Antrim County
Good Ingredients + Good Vibes: Alley Cat's Eats and Sweets
"In the summer, I cook so much of our food outside on a grill," says Allie Gualco of Alley Cat's Eats and Sweets. The food truck was born from a culmination of Gualco's own experiences in the hospitality business. She had a desire to build something that focused on creating healthy food to sell and a healthy culture for her employees. Gualco works with her mom, Kristen Joppich, and together they've developed a following for their locally sourced deliciousness. You'll never be bored with the menu—the mother-daughter duo switch things up all the time. From burgers to kale salads and lemon bars to bread pudding, you'll want a taste of it all. For brunch, lunch, and beyond, find them at Short's Pull Barn in Elk Rapids Thursday through Sunday.
Waterside Dining: The DAM Food Truck & King Wubbz
Also worth a visit in Elk Rapids is the DAM Food Truck. Parked at the Elk Rapids Marina, this truck is a convenient option for boaters. They have a large selection of coffee drinks and breakfast options like burritos, hash browns, and French toast sticks to get your day started from 8am to 11am. There are also wraps, fries, and other easy lunch and early dinner options served from 11am to 6pm. (We recommend trying their rice bowl with smoked pork.) They will be joined at the marina this summer by King Wubbz, which has a killer taco menu—including vegetarian options—among other lunch and dinner eats.
Benzie County
Where Are They Now? Wingz & Thingz
Once, you could find multiple food trucks at Area 31 in Beulah. Though that spot has made changes, we tracked down the new location for one of the tasty trucks. Interlochen-based Wingz & Thingz has opened for the season alongside two sister trucks, Tacoz and Nachoz and Noodlez and Rice. (Menus match the names.) Owner Ron Gokey is a veteran and culinary-school trained chef who wants to give folks plenty of options right next to each other. Find the trio parked at 17436 Honor Hwy from 11am to 7pm.
Joseph Heller Approved: Ketch 22
Just over the border of Benzie in Arcadia is Ketch 22, which serves sandwiches and several cold and fried appetizers. The scenic drive to the truck's home base at 17073 Northwood Highway makes the extra distance worth it. Go for the cheese curds, stay for an after meal walk through the Arcadia Marsh Nature Preserve. Open from noon to 9pm Wednesday through Sunday.
Emmet County
The Way Back: The Back Lot in Charlevoix and Petoskey
Both the Back Lot Charlevoix and the Back Lot Petoskey provide a plethora of food truck options to the Emmet county area. These beer gardens are set up with indoor/outdoor seating space and fully-stocked bars to keep summer nights full of good cheer. Charlevoix's troupe includes Cheese and Company, Fresh Coast, Reel Deal, Grill Chasers, and Island Griller. Get all things cheese (think curds, grilled cheese, fries) from Cheese and Co., a selection of sliders from Fresh Coast, fish and chips from Reel Deal, and grilled wraps and skewers from Grill Chasers.
Reel Deal and Cheese Co. are also at the Back Lot Petoskey location, along with Happy's Taco Shop, Phoxy's Phillies & Grindage, Mim's Mobile Grill, and Full Moon Pizza. Happy's is known for putting playful spins on tex-mex (cheeseburger taco, anyone?) with a result that is always tasty. Satisfy your craving for a genuine philly cheesesteak at Phoxy's; fresh mediterranean at Mim's; and charred, woodfired goodness at Full Moon. Both Back Lots are open from 11:30am to 9pm Sunday through Thursday, and 11:30am to 10pm on Friday and Saturday.
Grand Traverse County
Clean Eats: Green Mitt
"People are already out and about anyway so I thought it'd be an easy way to do a couple things at once," says Mark Dunning of Green Mitt car wash, located on US-31 just a short walk from Pirate's Cove. He's planning on having a regular rotation of food trucks at the car wash Wednesdays, Thursdays, and Fridays from May through October. One truck will be on the lot per day from noon to 6pm. Kicking off the spring is Mac Shack, a truck serving burgers, fries, tacos, and other lunchtime favorites. Joining the schedule later in the season is Wicked Boss, which features Jamaican food, lobster rolls, breakfast wraps, and coffee. The third truck in the lineup is Sabores y Colores, a Mexican eatery on wheels. Dunning is looking for other trucks interested in parking one day a week at Green Mitt for the season, so send your foodie friends his way. "We're not charging any of the trucks to be here or for electricity this first year to see how it goes," Dunning says. "I think it'll work out great—it's just about being able to make it consistent."
The Mother Lode: The Little Fleet
We'd be remiss not to mention The Little Fleet—one of Traverse City's hottest dining spots and a trendsetter in the food truck biz—in this lineup. The bar and food truck lot will be welcoming back fan favorites Glendale Ave, Traverse City Pizza Company, Cordwood BBQ, and Good on Wheels, the latter of which has a few new items on the menu. Alongside their Bao Buns and bubble tea, Good on Wheels has added chili lemongrass chicken skewers, green papaya salad, and dumplings. Glendale Ave. has added an Impossible Burger to their stellar burger options, as well as Fire Fries, beer-battered french fries topped with honey mustard, jalapeños, and green onions. And though they're no longer operating as a truck at this location, Happy's Tacos inside the Little Fleet kitchen is always a solid option.
Leelanau County
2-for-1 in Northport: The Bite and The Big Hot Woody
Northport is coming in hot with two crowd-pleasing options. Open lunchtime (12pm to 2pm) Monday through Friday, The Bite is perfect for anyone looking for hearty, classic lunch fare. Menu options include 8-inch sub sandwiches served hot, an all-beef hot dog, fries, and onion rings. Find them at 12271 E Woolsey Lake Rd. The Big Hot Woody is also back serving their crispy-edged, woodfired pizzas every Thursday and Friday from 4pm to 8pm, and Saturdays from noon to 8pm at Mitten Brewing Company.
Across the Border: Taqueria Las Lagunas
This taco truck has locals flocking for their authentic Mexican fare. They serve classic carne asada, pork, and/or chicken tacos in freshly-made tortillas, but also whitefish tacos that fans dream of all year. Find them parked outside of Barrels and Barrels in Suttons Bay Friday through Sunday from 11:30am to 9pm.
New Wheels on the Block: Polish Heritage Farm Food Truck
Husband-and-wife team Tom and Kathleen Koch raise chickens, hogs, goats, ducks, and guinea fowl and grow produce on 14 acres in Cedar. This year, they'll craft farm-fresh goods into classic Polish recipes and serve them out of a truck parked outside of Polish Art Center, a boutique the farmers own in downtown Cedar. The pierogi, stuffed cabbage, kielbasa, and more will be warmly welcomed by locals and tourists alike, as the truck fills an important gap for the community as one of the few Polish eateries in the area. Find them starting Memorial Day weekend and every following Thursday through Monday, 1pm to 7pm.
Trending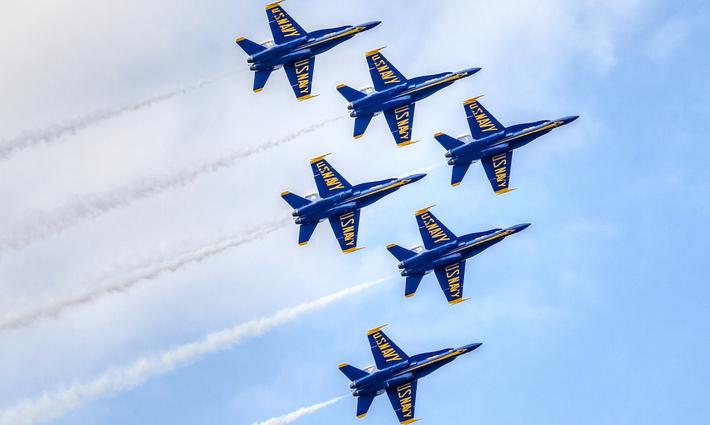 The Wind Beneath the Blue Angels' Wings
Crowds gather along Grand Traverse Bay to gaze into the sky for the biggest beach bash of the year. A voice shouts, &ldquo...
Read More >>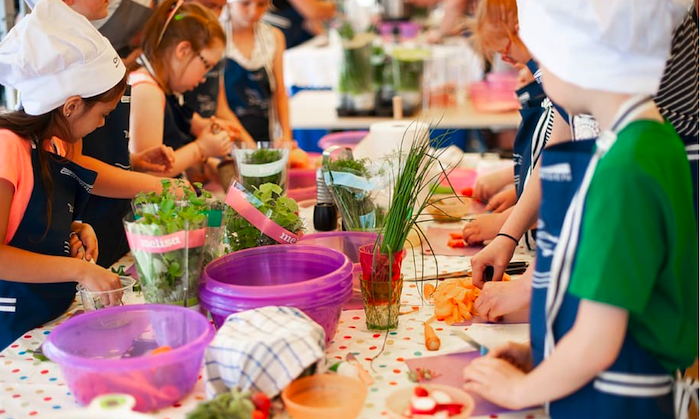 Creative Solutions to Food Insecurity
Food insecurity remains an ongoing concern in Michigan, with the nonprofit Feeding America reporting that in our state, 1 ...
Read More >>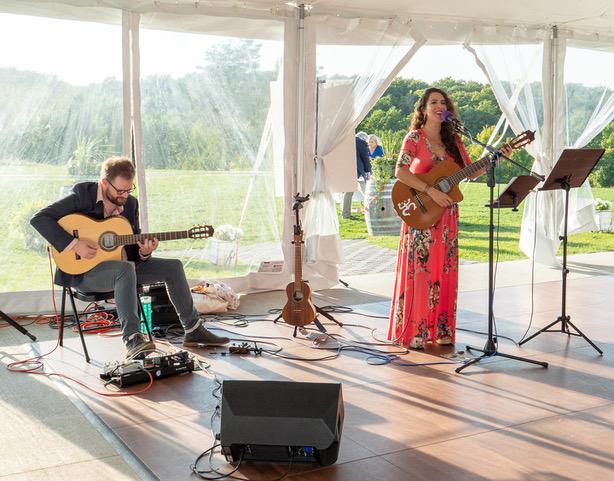 In Gratitude
"In Gratitude," a free community concert, will be held at 7:30pm on June 30 to thank the many donors and suppo...
Read More >>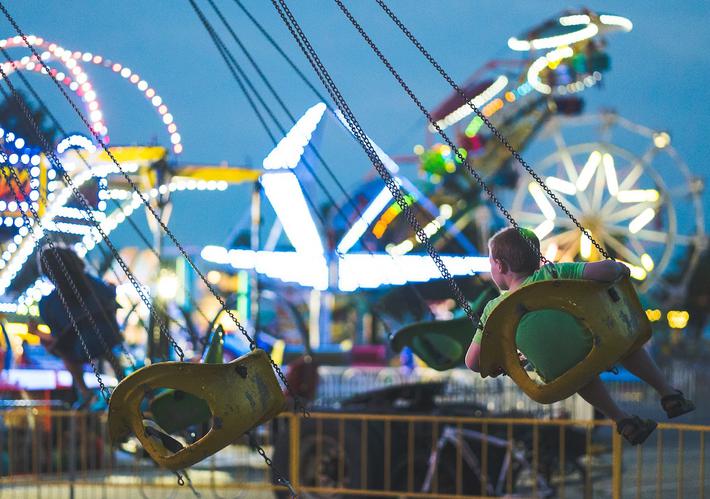 Forest + Festival = Fun
For more than 80 years, folks in Manistee County have been celebrating the Manistee National Forest Festival. This year, t...
Read More >>
↑