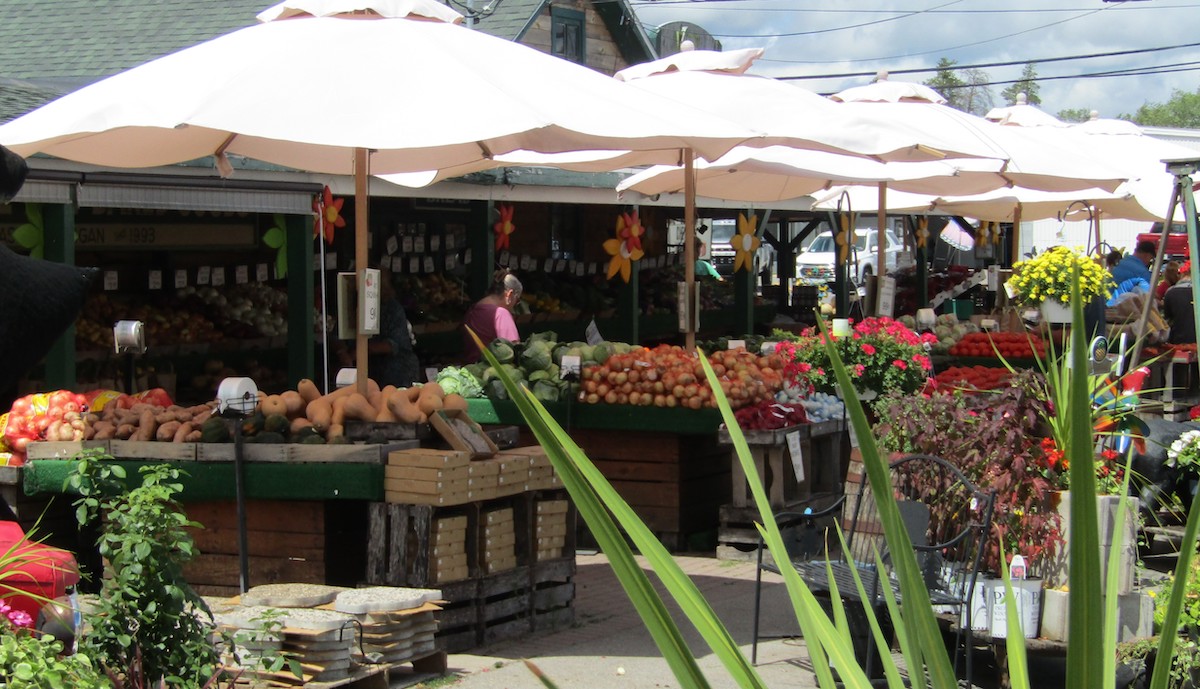 Farmer's Bounty
From sweet cherries to quail eggs, Cherry Street Market, Myrtle & Maude's, and Groleau's offer fresh fare
By Al Parker | Aug. 13, 2022
August is a busy time for northern Michigan's farm stands and markets, where wares include fresh fruits and vegetables, artisan cheeses, eggs, meat, condiments, baked goodies, jams, chocolates, bath and beauty products, honey, popcorn, maple syrup, and more.
"No Michigan summer is complete without a trip to the farmers market," says Amanda Shreve, executive director of the Michigan Farmers Market Association. "With over 250 farmers markets across our state, there are ample opportunities to connect with Michigan farmers, stimulate the local economy as you purchase local food and farm products."
Today, we're going beyond the once-a-week, pop-up markets (like the popular Sara Hardy Farmers Market in downtown TC) to look at a few of the farm-focused businesses that operate daily throughout the growing season to bring you the best flavors northern Michigan has to offer.
Cherry Street Market
303 West Mile Road NW, Kalkaska | cherrystreetmarket.net
One of northern Michigan's most varied markets, this bustling business was launched by Randall and Kellie Ryan in 1993 just an apple's toss from the corner of US-131 and M-72. It's now run by their daughter Evann who, as general manager, heads up a staff of about 45 friendly helpers.
"I really grew up here in the market," recalls Evann. "I remember riding my big wheel around all the produce [displays]."
And the displays are impressive. Inside are pastries, jams, jellies, and other inventory, while the outside tables are stacked high with fresh locally-grown produce, including apples and cherries from Altonen Orchards, cherries from King's Orchards, cider from Friske's Orchards, and more.
Root veggies, blueberries, peaches, tomatoes, cucumbers, onions, and potatoes are popular with visitors, but cherries are at the top of many customers' must-have lists, especially for the tourists. "We sell a lot of cherry products," says Evann. "Anything cherry is very popular. Cherry-raspberry jam is our No. 1 selling jam. We sell over 300 jars a month. We ship the jam all across the country."
While much of their selection is locally sourced, one of Cherry Street Market's most unusual tasty, tiny morsels is imported from the Lone Star State. "We feature pickled quail eggs from Texas," says Evann. "They come in a jar, and they're really popular."
2023 is expected to be a big year for the market. Evann is considering a 30-year celebration, and there are preliminary plans to build a warehouse that would provide more storage and upgrade and expand the kitchen and food prep area.
Evann is quick to credit her staff with the store's ongoing success. "We couldn't do this without our great team, especially our longtime workers," she says. That being said—like just about everyone else—the market is taking applications. "We're always looking for more help. We have a lot of teens, but need more adults. We need managers, especially in produce."
Cherry Street Market is open seven days a week, from 8am to 8pm, with the exception of Tuesdays when the hours are 8am to 7pm. The market will close for the winter, likely in November, and reopen the last weekend in April. That's when eager customers pick up vegetable plant starts, like tomatoes, to get their spring gardens ready.
Myrtle & Maude's
10937 Elk Lake Road, Williamsburg | facebook.com/Myrtleandmaudes
Sitting some five miles north of M-72, this eclectic farm market is a full-blown family operation. First, you need to know there's no real Myrtle or Maude on site. Those are cute nicknames of the mother-daughter team of Sue Hubbell and Sadie Merchant, both nurses in their "real careers."
"We're a fourth-generation cherry and apple farm," says Merchant. "I've always loved the farm, and we wanted to raise our four kids here."
The farm market opened in September of 2021 and is an eye-catching reflection of Hubbell's and Merchant's combined passions for farming and antiques. Lots of farming gear, ladders, buckets, signage, reclaimed furniture, and more are available for ag lovers.
Throughout the summer, they bring in local produce, including strawberries, blueberries, tomatoes, and more. (Zenner Farms in Kingsley provides many of their items.) There's also an impressive collection of Michigan-made items, ranging from books and puzzles to lotions, soaps, candies, beverages, jams, and salsas. T-shirts, hats, and sweatshirts offer casual clothing choices.
The store is open daily from 10am to 5pm, and the family-friendly market hosts monthly events the third weekend of each month. (Coming up next: On August 18-21, there's an end-of-summer sales event.) From September 15 to October 30, you can enjoy apple season, complete with tractor-pulled wagon tours of the farm, U-pick pumpkins, and more fall fun. In November, there will be a Christmas on the Farm weekend event to wrap up the calendar year.
Groleau's Farm Market
2100 E. Hammond Road, Traverse City | groleaus.com
The Groleau family has been farming their 90-plus acres in Grand Traverse County for more than 150 years after receiving land grants from presidents James Buchanan and Abraham Lincoln.
The market has been operating since 2000, according Lynn Groleau, who owns the store with husband Louis. "Ten years ago we added the kitchen," recalls Lynn, taking time out from baking blueberry muffins to talk with Northern Express.
The market features zucchini, squash, tomatoes, and more from the family farm. When it comes to fruit and other produce, the market depends on a cadre of reliable local farmers. Sweet corn, canning tomatoes, pickles, peaches, and apples are staples for their customers.
"We get our honey from Sleeping Bear Farms [in Beulah] and from Hilbert's [in Traverse City]," says Lynn. "Our sweet corn, along with our maple syrup, comes from Olds Brothers Farm in Kingsley. Our salsas are all local too. We try to get as much locally as possible."
Both soft serve and hand-dipped ice cream are popular on hot summer days, while jams, jellies, salsa, pumpkins, and fall corn will keep the store busy through the end of October, says Lynn. Last year she baked 80 homemade pies for Thanksgiving Day customers.
"But our most popular pie is my Triple Cherry Pie," she explains. "It features Montmorency, Danube, and Balaton cherries. It's something different."
As might be expected, the market is busiest during big local events, such as the Cherry Festival, Traverse City Film Festival, and the Traverse City Horse Shows. "Tourists are nice, but locals keep us going," says Lynn.
Six employees, plus the Groleaus' son Andrew, keep the place running smoothly, though traffic to the store was disrupted a bit over the past year as a new roundabout was built at the intersection of Hammond and Four Mile Roads, just steps from the market's front door.
"We were open the whole time of the project, but it was confusing for some customers," Lynn recalls. "Elmer's was great to work with, but the work caused a drop-off in sales, very much so. We just keep plugging away."
For the summer, Groleau's is open daily from 10am to 8pm.
Trending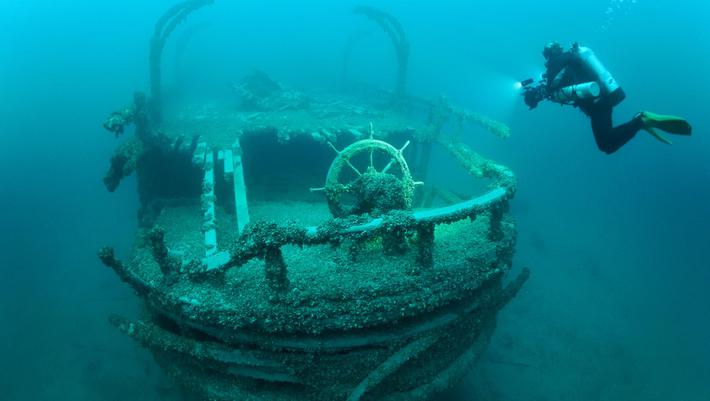 Shipwreck Whiskey: What's Happening with the Westmoreland and its High-Proof Treasures?
Few shipwrecks in the Great Lakes pique the fascination of armchair treasure hunters as much as the Westmoreland, a cargo-...
Read More >>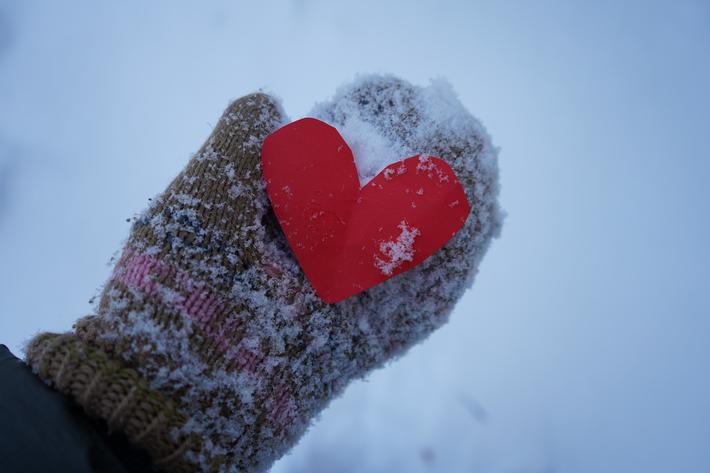 Merry Mittens
The Mitten Real Estate Group of Traverse City is helping make the season bright by kicking off their first Mitten Drive, w...
Read More >>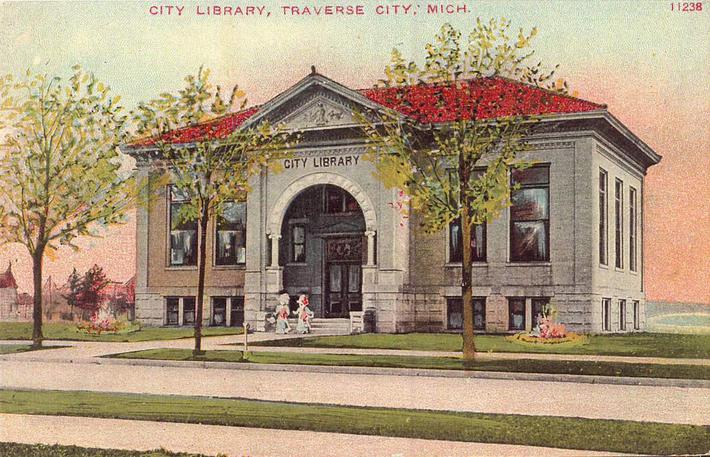 A Literary History of TADL
Next year, the Traverse Area District Library (TADL) will celebrate 155 years of lending books and knowledge in northern M...
Read More >>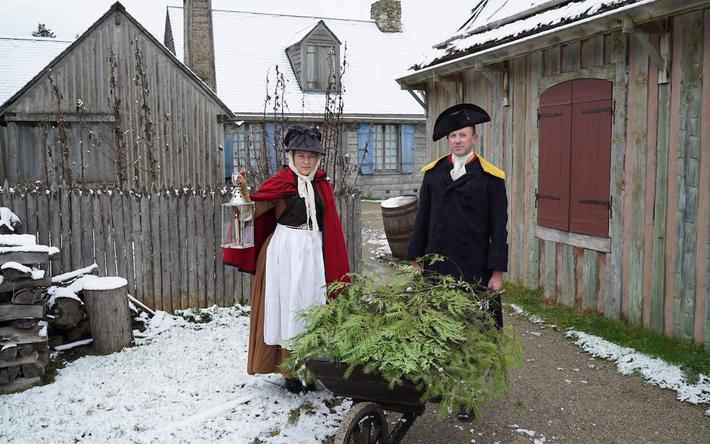 A Colonial Christmas
Christmas is coming to Colonial Michilimackinac in Mackinaw City on Dec. 9. Storytellers will bring to life the stories of...
Read More >>