Flying Noodle: Launched In A Pandemic, And Going Strong With Gusto
Is it a bird? A plane? No — it's a flying noodle! And it landed in downtown Traverse City this summer, at 136 E. Front St., the space formerly occupied by eateries like Gaijin and, before that, Harvest). The aptly titled "Italian Pasta House" offers a delightful array of carb-y dishes and vegetarian staples at equally delightful prices.
The Flying Noodle is the baby sister of beloved taco shop Mama Lu's, which operates just across the street. According to managing partner Heather Dziedzic, a site for the new venture had been in the works for some time.
"As with Mama Lu's, our team really wanted to bring Traverse City another casual and approachable concept," she says. "Somewhere where you can bring your family for dinner, or go on date night, or just pop in during lunch and grab a quick bite."
THE BEST LAID PLANS
Mama Lu's owners John Larson and Adrienne Brunette partnered with Heather and Dallas Dziedzic to create the Flying Noodle, announcing the new restaurant plans in early February of this year. Their original grand opening was planned for April 2020, but COVID-19 got in the way.
"It was a lot of unknowns," said Dziedzic. "We sat idle for two months in the middle of construction because no one was allowed to work. It was constant juggling after construction was able to begin again, and then we had to find staff and get food and plate-ware ordered with a broken supply chain. We are grateful to have come out on the other side with an open and operating business."
The restaurant finally opened in July. Despite the rocky start, the Flying Noodle launched with, well, flying colors. Dziedzic credited the closing of Front Street as "a huge part of our success," noting that it "revitalized our ability to serve our community."
And though it may seem strange to operate both a taco shop and a pasta house, for Dziedzic, the combination is a perfect fit.
"They both have a completely different vibe," she said. "But while cuisine and décor differ, we try to maintain the same welcoming and fun way of service across the board." She adds that diners have been happy to eat inside and outside, as well as enjoy the full menu for take-out services.
THE WHOLE CARB LOAD
As for that menu, it is absolutely chock full of Italian goodness. The entire pasta portion —ranging from a classic marinara to a campanelle with peas, ricotta, and lemon — clocks in at just $10 a dish, making it all too easy to sample several. Dziedzic said a favorite is the bucatini, which features pancetta, garlic, a simple white wine sauce, and truffle oil.
Pizzas are the next biggest draw. "Our 'roman style' pizzas are crave-worthy," Dziedzic said. "A thicker focaccia-style dough is cooked to melty perfection with this delightful, crispy crust. The Italian is the most popular, with a smoky tomato sauce and prosciutto."
Though the pastas and pizzas are the headliners, there's even more to explore: a Caesar salad with bright lemon notes; white beans with herbs, olive oil, and a side of scrumptious garlic bread; and heirloom tomatoes topped with fresh mozzarella, aged balsamic, cucumbers, and pancetta. (And let's not forget the strawberry-filled Italian donuts, complete with Nutella.)
"Across the board, the food is excellent, fresh, and thoughtful," Dziedzic said.
When asked for a lower profile dish on the menu folks should try, she recommended the spicy pickled relish.
"It's an ode to Chicago-style giardiniera, with the addition of fennel and Calabrian chilies," she explained. "It goes with everything — perfectly seasoned and cooked."
RAISE A GLASS
And because no Italian meal would be complete without wine, the Flying Noodle offers selections from Italy to Northern Michigan, with only two requirements from Dziedzic: "that they taste delicious and hit on that reasonable price point." (Dziedzic pointed out to Rove Estate's Unoaked Chardonnay as a perfect complement to most menu items.)
As a nod to Mama Lu's, there is an Italian margarita available, made with amaretto and fresh-squeezed orange juice. Another local classic, Left Foot Charley's Cinnamon Girl hard cider, is also on tap.
With Cinnamon Girl and fall flavors on the brain, Dziedzic is looking forward to including some seasonally rotating dishes. She said that because locals come back to dine often, she wants to keep the offerings "fresh and exciting." She hinted at the promise of additional carryout options, similar to Mama Lu's Taco Kits but with an Italian twist.
THINKING FORWARD
Fall — and winter, because it's coming — might also mean more unknowns with different regulations and rules due to COVID. But the restaurant was born in the pandemic; the staff has proved their mettle and their creativity a dozen times over.
"Each and every being on our team is vital to our success," Dziedzic said, praising everyone from the kitchen crew to the front of house staff for their dedication and energy. "I want to give a major shout out to Lauren, longtime bartender, manager, and now the head of our catering department. She worked through the pandemic and was right with us for every step."
When it comes to working in these crazy times, Dziedzic said, "We are taking service day by day. It's hard to tell what is to come in the following months, but we are grateful to have some space to welcome our friends new and old. We just want to say 'thank you' to our community — we need you now more than we ever have. We'll keep cooking and smiling, and all we ask is you keep coming back to enjoy it."
Trending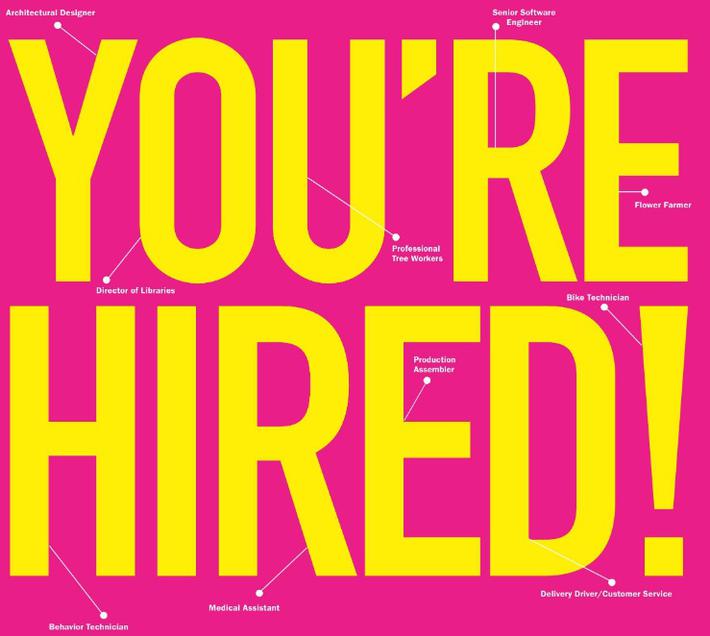 Now Hiring! Up North Jobs
Welcome to our Spring 2022 "Now Hiring" section sponsored by Hagerty! Here you'll find mo...
Read More >>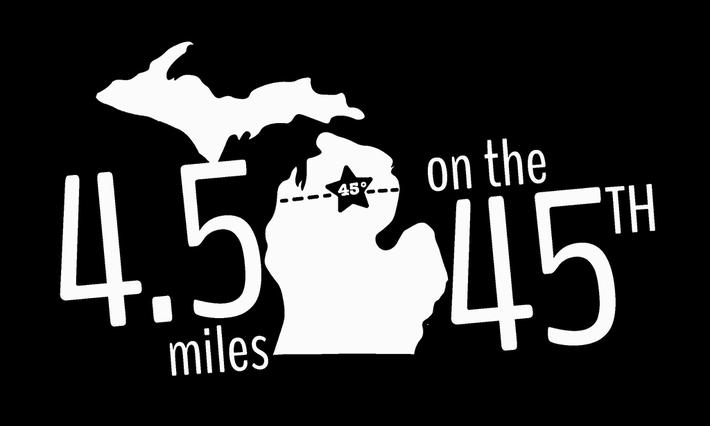 Gear Up for Running Season in Gaylord
Coming soon, Northern Express will be sharing the 2022 race calendar full of running, biking, and paddling races across no...
Read More >>
Hope Springs
After weeks of wet, gray, and chilly "pseudo-spring," we are finally starting to see the real thing. May sunli...
Read More >>
Should Have Seen It Coming
Pro-choice advocates should have seen it coming; Roe v. Wade has been a goner since Donald Trump nominated three Supreme C...
Read More >>
↑