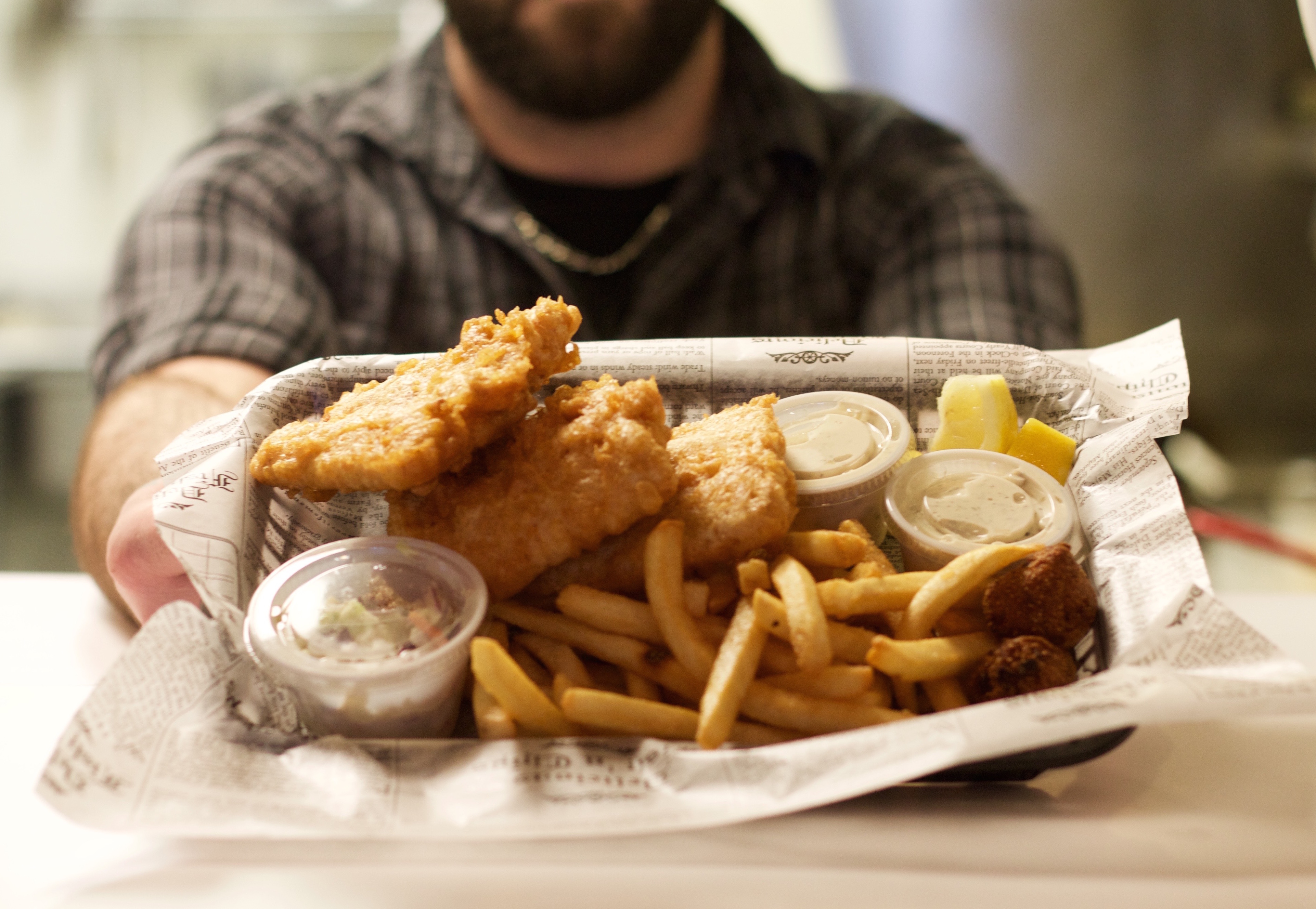 Fresh Fish Served Up Fast!
Freshwater Grill
The name Freshwater Grill says it all. If you're into fresh local whitefish from our regional waters and/or delectable flat–top grilled burgers, this is one place you won't want to miss.
Opportunity Knocks
Co–owners and longtime couple Kelsey Maxwell and Scott MacLean met in 2006 while working side by side at a local restaurant. Once they realized how well the whole dating thing was working out, their next step was a combined business venture spurred by an unexpected opportunity. "A good friend in real estate approached us about a foreclosed restaurant," Maxwell explained. "After checking the place out, we decided to take the plunge! We fell in love with the northern Michigan decor and the simplistic set–up."

Maxwell and MacLean's collective years in the hospitality business also supplied them with the knowledge that whitefish is one of the most in–demand restaurant items in northern Michigan, so whitefish became Freshwater Grill's focus when its doors opened in July of 2011. Much of the existing restaurant's interior and kitchen complemented the ambitious duo's ideas for their own restaurant, so all they had to do was settle on the menu and add a few personal touches to the décor. "It was easy to figure out a menu and a layout," said Maxwell. "We knew whitefish was going to be the main focus, but we also knew we wanted to expand the menu to add burgers, sandwiches and salads."

Nautical Expansion
The fresh–fish theme is emphasized even more by the restaurant's interior, which is reminiscent of a fishing boat with its wooden walls and tables and nautical blue trim. The lights ("My favorite!" Maxwell enthused) are antique minnow buckets turned upside down and wired for bulbs, while the décor includes sketches of fish (some on the tables), antique fishing gear, buoys, anchors, fishing nets and augers. The restaurant's ambiance is friendly and fast–paced with casual counter service and an emphasis on quality. "We provide service in a quick, timely fashion," Maxwell affirmed, "but we don't use heat lamps or microwaves – everything is cooked to order with the freshest ingredients, locally caught whitefish, freshly ground beef from Toski-Sands meat market and artisan bread from the bakery [Breadworks] next door."

As you might have already guessed, whitefish is the most popular item on the menu at the Freshwater Grill. "We offer it in a basket and as a sandwich," Maxwell said. "Our whitefish basket is lightly beer–battered whitefish, fried to a golden brown, served with some lemon and our signature tartar sauce. It's loaded with dill weed, dill pickle relish and capers. We love dill! The basket also includes crispy French fries, delicious hushpuppies and our house–made coleslaw that isn't your average slaw. We add a little ground mustard for some bite."

Batter to Burgers
But don't discount the burgers – one–third pounders cooked to order on the flat–top grill. "People assume we only know fish, but burgers are one of Scott's and my favorite things to order out," Maxwell said. "After toasting the brioche bun, you have a choice of the classic burger toppings. We also have a Midwesterner's favorite burger, the famous olive burger – a Swiss cheeseburger topped with a green olive and mayo spread that we also make in–house."

The fish taco Tuesday special has also proven to be a big hit. "We knew before we even opened that we wanted to bring the West Coast to the best coast," Maxwell said. "Fish tacos were nonexistent in northern Michigan and something needed to be done about it. Tuesday is now one of our busiest days!"
The Grill's taco special, accompanied by tortilla chips, consists of crispy fried cod served in flour tortillas and topped with house made lime–jalapeño slaw and the restaurant's signature Southwestern ranch dressing plus cilantro. Additional sandwiches plus sides like onion rings, hush puppies and hand–dipped fried pickles round out the menu.
"We want to change the way people view fast food," Maxwell explained. "You can get a quality menu in a clean, casual setting without breaking the bank and in a timely fashion."

Freshwater Grill is located at 2264 Harbor–Petoskey Road #3. Lunch or dinner $10–15. For more information and hours, visit freshwatergrill.com or call (231) 487-1655.

Trending
Moving Dirt And Stone
This year is taking a toll on me. I'm more sluggish. It's harder to get out of bed each morning. I have muscle pain that I...
Read More >>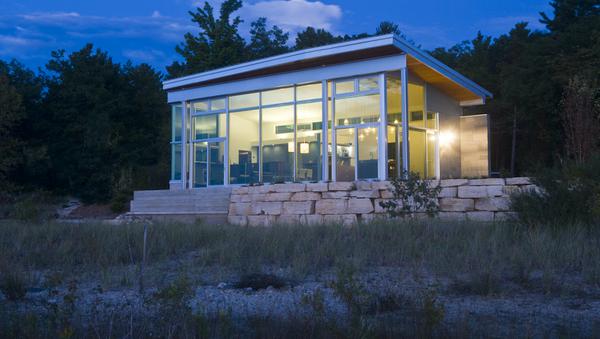 Northern Michigan Modern
From rustic log cabins to Victorian-style homes all the way to more traditional suburban-like developments, northern Michi...
Read More >>
Warts And All
Project 1619, a product of New York Times Magazine writers, is a potential public school curriculum that attempts to redef...
Read More >>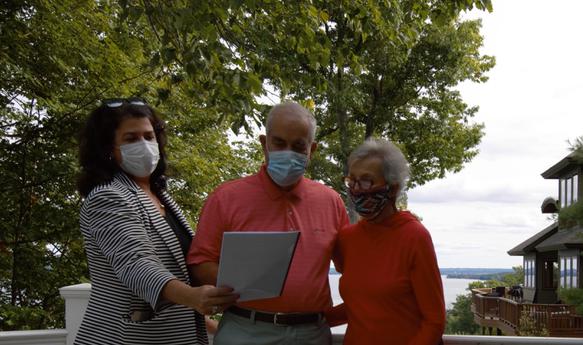 Pandemic Brings Even More Heat To A White-Hot Real Estate Market
There's a mad dash going on in real estate: companies bailing on their massive corporate office buildings, families ...
Read More >>
↑