Heart, Soul, and Saltimbocca
Discover authentic Mediterranean and Italian cuisine at The Golden Stag
The Golden Stag in Manistee opened its doors July 2023 to glowing reviews and enthusiastic repeat customers. In fact, first timers not only returned to the Mediterranean restaurant, and returned quickly, but they brought their friends along as well.
"The response was overwhelming during the summer," explains owner Jamil Alam. "People were waiting at the door. It was almost immediate."
Jamil and Laura Alam purchased the River Street building in September 2022 and spent eight months getting ready for its opening, with a laser focus on details. The location was the former site of another eatery, the Fillmore Restaurant and Bar, but it was originally built in 1896 as a tailor shop and ice house.
They refurbished the site, making sure to protect "the attributes of the building," according to Jamil. That meant lots of brick, original floors, and a fireplace, complemented by comfortable chairs, wood topped tables, and modernist touches. Today, the dining room seats 100, the bar 10. Outside, the façade is clean red brick with bright white and black trim—contemporary, but still fitting in nicely in Manistee's historic downtown.
The Alams spent 26 years in the restaurant business in Birch Run before relocating to Portage Point Resort in Onekama, where they own and operate Lahey's Pub, Portage Point Café, and the Portage Point event space. Jamil, with 40 years of culinary experience, works the kitchen. Laura fine-tunes the recipes and works the front of the house. "My wife is instrumental in the operation," Jamil says.
Laura also chose the restaurant's name, in reference to the Mediterranean region's shared mythologies (think of stories associated with the goddesses Artemis and Diana). The stunning logo is the creation of their son, Merek, a graphic designer. And son Victor takes care of the business end as well as social media.
They are a family committed to the business. "Our heart and soul are in this," Jamil says.
What Can We Get You?
So what is it that keeps customers coming back? First, know that everything is a combination of fresh, organic, pesticide-free, farm-raised, free-range, and—whenever possible—local ingredients, especially from among the farms and producers along the M-22 corridor and in Arcadia. Some items, such as Double O Neapolitan flour (best for crispy/chewy pizza crusts and pita) and San Marzano tomatoes (the gold standard for fine sauces), are sourced from other, more far-flung, climes.
The Alams seek out the highest quality both in and outside of the region, and Jamil likens it to gathering up "anything we can get our hands on," as long as it is the best.
Starters and salads include a trio of vegan Stuffed Grape Leaves, Fresh Hummus, and Tabbouleh; Saganaki, seared goat cheese with sherry and lemon and house-made pita; and Spanakopita, the traditional phyllo crust with spinach, feta, dill, ricotta, and fresh herbs. The Golden Greek salad offers crisp greens topped with grilled feta, roasted golden beets, red onion, cucumber, Kalamata olives, and fresh tomatoes with lemon Greek dressing.
Diners can expect "built in the pan" traditional specialties, including Lemon Chicken Piccata, Chicken Marsala, and Pasta Carbonara. We like the Golden Beurre Blanc, featuring fresh sautéed shrimp in a lemon scampi beurre blanc sauce, tossed in squid ink pasta, finished with edible gold flakes. Abbacchio A Scottadito is composed of marinated lamb chops, grilled medium rare, over rice with mint marmalade. Shish Tawook and Shish Kabob (chicken and beef respectively) are loaded with peppers, onion, and grape tomatoes, served with a tahini drizzle.
When asked about customer favorites, Jamil admits that "it's difficult to narrow it down, because everything has been so popular." But he says that the namesake Golden Stag, their version of traditional saltimbocca, is the biggest seller. The dish features medallions of Nevada-raised elk, with shallots, garlic, fontina, and prosciutto, in a pan deglazed with red wine. (Filet can be substituted for the elk.)
And who can resist a rustic, wood-fired pizza? Try the authentic Margherita; or the Not-a-Rita with hand-shredded fontina cheese, sun-dried tomatoes, basil, pesto, pine nuts, and olive oil. The Pasto Abbondante with grilled chicken, leek, asparagus, and potato sounds like a meal, and the Quattro pairs mozzarella and fontina with capocollo, salami, pepperoni, and soppressata. Choose from one of eight options, or design your own from two dozen available toppings.
(Tip for the host: Party season is on the horizon, and we can't think of anything better than an array of Golden Stag pizzas, in their sophisticated flavors, cut into cocktail-size bites. Looking at you, Prosciutto & Fig pizza!)
Desserts include warm baklava, with local honey, pistachios, and walnuts, and wood-fired cobbler made with fresh local fruits, served in its own skillet. Both offerings come with a serving of gelato du jour.
Something from the Bar?
This fresh and authentic menu calls for an interesting wine, and while there is a fine selection from California and Michigan, we took the opportunity to sample something truly new and different.
Opt for the Lebanese Ksara, a full-bodied cabernet or Zoe, a Greek rosé with hints of cherries, raspberries, and florals. Alpha Estate, of Greece, offers a sauvignon blanc with a "strong and lively nose," and a citrusy chardonnay with hints of oak.
The signature craft cocktails all deserve mention, but we are especially taken with the Golden Stag Negroni with Campari, Cinzano 1757 Vermouth, Bombay Sapphire, and orange peel, as well as the Golden Bee, with Empress 1908 gin, limoncello, fresh lemon juice, and honey, served straight up. Traditionalists will like the Greek Old Fashioned with Woodford Reserve bourbon, Metaxa, and walnut bitters or the Cetriolo, with Hendrick's gin, a dry vermouth rinse, and cucumber.
Beers include international brews from Greece and Lebanon, Italy and Turkey, plus choices from Manistee, Frankfort, Gaylord, Cincinnati, and Milwaukee.
Keep an eye on the restaurant's Facebook and Instagram to keep track of what's happening at the Golden Stag. (Fingers crossed that lunch is coming to the eatery soon!) New this season is the Thursday Couples' Special, with any two specialties and a bottle of wine of your choice, all for just $65. Look for trivia night on Wednesday, and watch for music and special events in the future. A catering menu is in the works, and the Golden Stag can also accommodate private parties of up to 50 people.
Find the Golden Stag at 318 River St. in Manistee. (231) 299-1200; @thegoldenstagmanistee on Instagram
Photos by Mariada Gezon
Trending
Pronouns 101
My first assignment in an online graduate-level class was to provide information about my background, including my pronoun...
Read More >>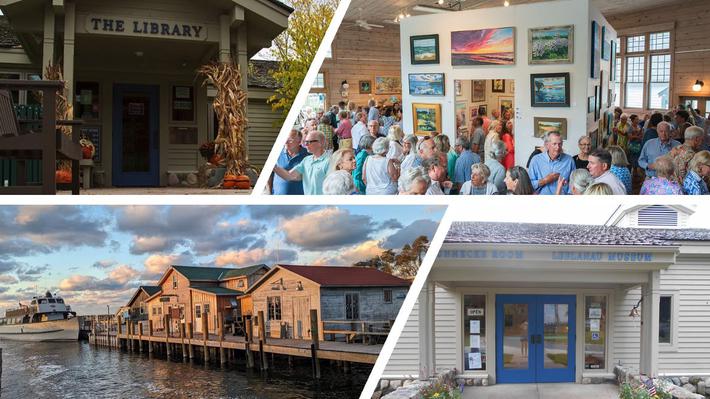 Collaboration Is the Name of the Game
How long does it take to create a cultural center? As few as three years, or as many as 170. Sometimes both. The organiza...
Read More >>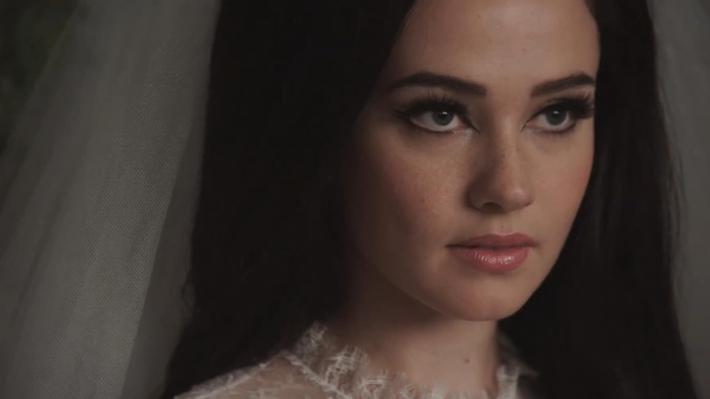 Film Review: Priscilla
While you will certainly be mesmerized by the haunting lead performance from newcomer Cailee Spaeny—and be impressed...
Read More >>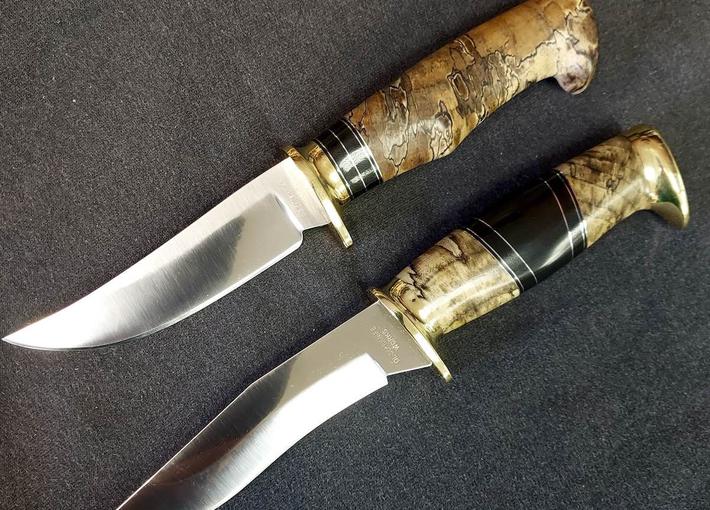 Bespoke Blades
What do you do with a battered ice skate, an old rubber puck, a cracked hockey stick, and a gob of tape? Pitch 'em, ...
Read More >>