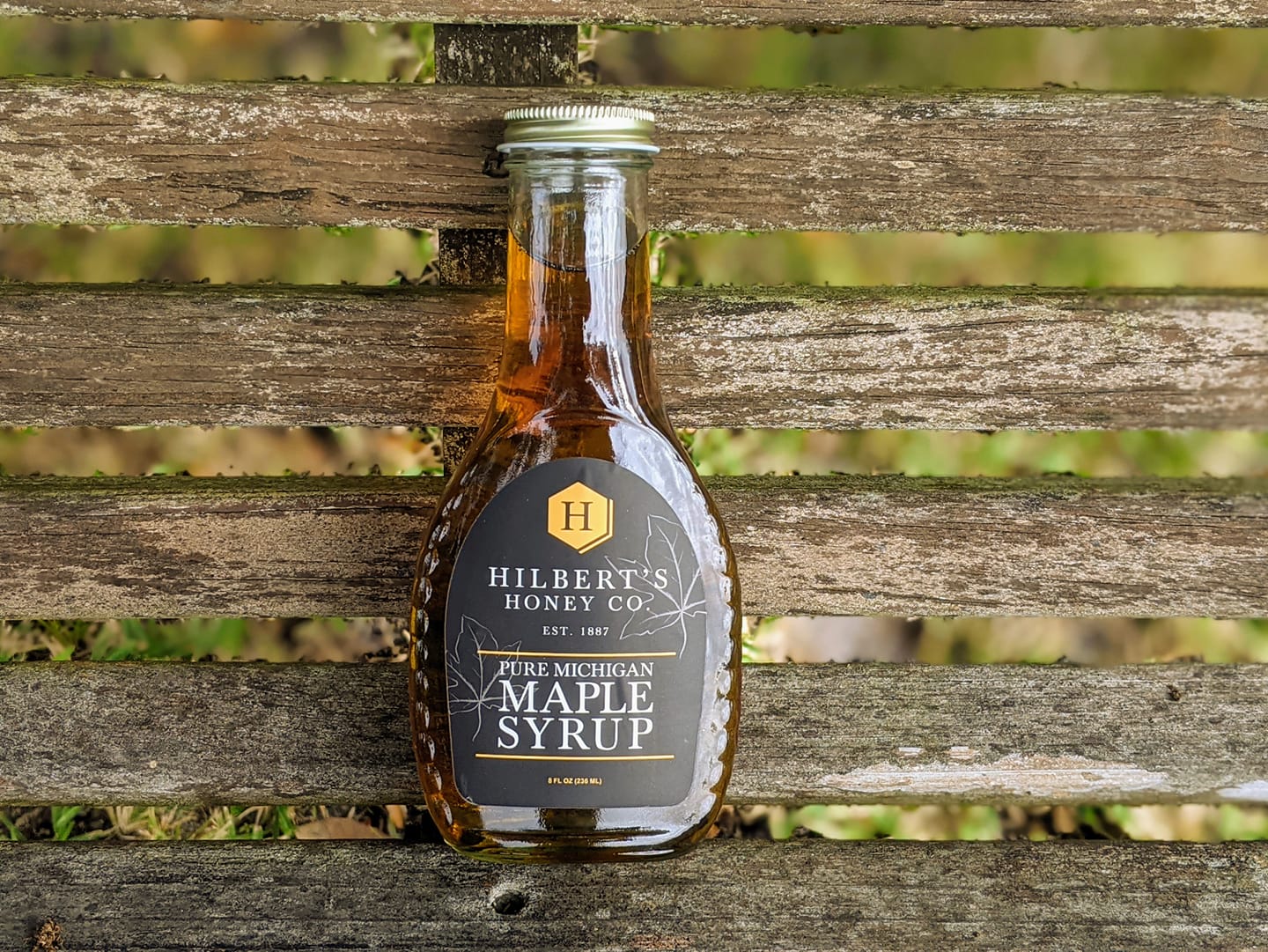 Hilbert's Honey Co.'s Maple Syrup
Tastemaker
March might be maple syrup-making season, but if you ask us, winter is maple syrup-gorging season. We pour it on our weekend waffles and pancakes, we mix it in our Friday night cocktails (try a spoonful in a glass of bourbon on ice with a splash of ginger ale and two fresh sprigs of slightly smashed rosemary), and we drizzle it on our weekday morning yogurt and berries.

And why not? Loads richer and more nutritious than refined sugar, pure maple syrup is purported to help fight inflammatory diseases thanks to a load of polyphenol antioxidants, high amounts of zinc and manganese, plus potassium and calcium.

One of our very favorites comes ever so sweetly from Hilbert's Honey Co., a business born in 1887, when James Hilbert Sr. decided keeping bees could not only encourage the pollination of his own Elmwood Township fruit farms but also those of his Leelanau County neighbors. His work is carried on — and product line slightly expanded with maple syrup, beeswax candles and all-purpose bars, and (coming soon) moisturizing balm — by grandson Larry Hilbert; his wife, Geana; their sons, James and Keith; and more Hilbert family members.

Order an 8-ounce premium bottle (shown) for $7.99 or 12 ounces for $11.99 online at www.hilbertshoneyco.com for delivery or enjoy free curbside pickup at their Traverse City facility, 3555 Five Mile Rd.
*Photo provided courtesy of Nena Hilbert
Trending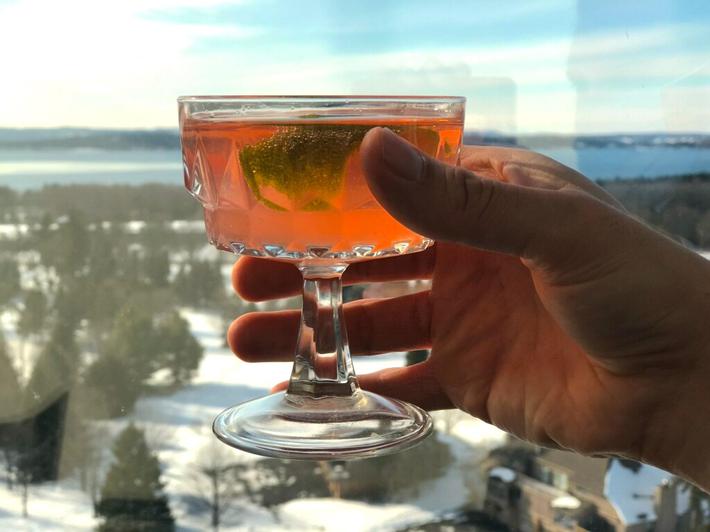 Tiny Pink Bubbles
Hey, ladies, do we have the pink drink for you: Aerie's Tiny Pink Bubbles. With a taste and body as delicious as its...
Read More >>
The Power of Our Example
Every new president faces a daunting array of problems, but 2021 will go down in the history books: Our country is under s...
Read More >>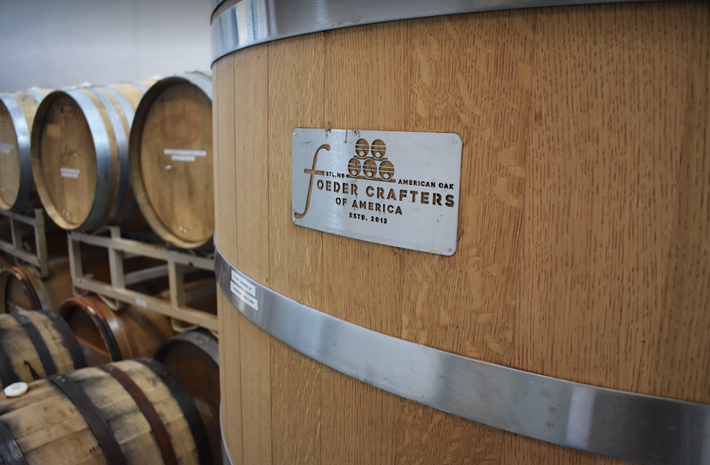 Getting Wild with the Foeder
Drinkers with a discerning eye may have noticed a couple interesting-looking wooden containers in the back of Traverse Cit...
Read More >>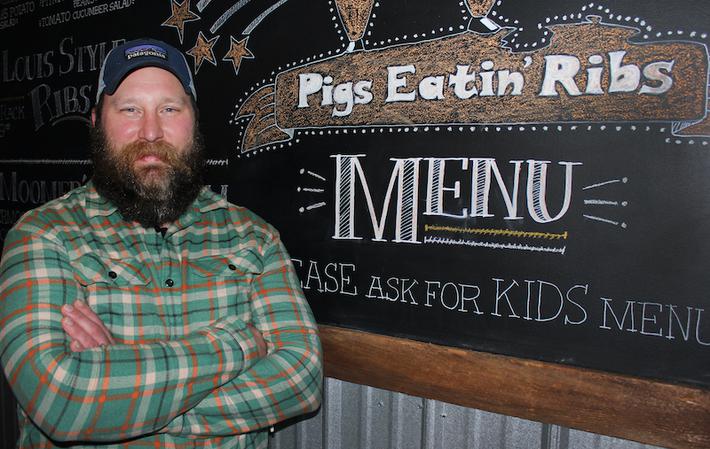 Charlevoix's Pigs Eatin' Ribs
By 2008, Charlevoix Chef Adam Kline had seen and tasted enough. The Northern Michigan food scene had stagnated, he said, i...
Read More >>
↑