Inside The Outsider
Manistee's new "fast food" restaurant wants you to get outside
For wholesale branding and software executive Jon Faber, Manistee had always been the small town he and his family visited while vacationing at their nearby cottage.
Over a series of years, though, he noticed the region's rapidly growing economy—headlined by a state-funded grant to spearhead the Riverwalk restoration—and with it, a space for faster food service. "There are some great experiences on River Street, but nothing built to be fast and quick," he says. "So, I started looking for properties."
Fast-forward to February 2023, and the Downtown Delights ice cream shop space—a centennial building that had previously housed the Manistee City Council on Aging—was back on the local market. Suffice to say, Faber couldn't say no. "This property is really special," he adds.
Following a whirlwind seven-month build, his debut eatery, The Outsider, opened its garage-style doors in late July and combines carry-out handhelds with al fresco dining and a round or two of old-school pinball. For those arriving by waterway (or if you run out of snacks), there's even an on-site convenience store for picnic supplies and grocery staples.
"We tried to do it all," Faber says. We can't think of a thing they missed.
The Space
For starters, there's the killer location.
Nestled at the corner of Manistee's high-traffic River and Water streets, The Outsider offers a landmark entry point for those heading into town from the west. It also lies on the western edge of the city's spanking new social district, The Stee (established 2021), which allows patrons at participating businesses to carry and consume alcohol outside.
Faber was inspired by the property's proximity to Manistee's local amenities—notably, the Municipal Marina and park, which are just a few minutes away by foot—as well as by the recent uptick in efforts to rehabilitate and maintain those spaces.
"There's incredible infrastructure [in place]," he says. "We thought that if we could highlight these amenities and [offer] food in a fun, family-focused way, that could be a winning idea."
But the waste that comes with picnicking, from containers to napkins and beyond, felt counterintuitive to The Outsider's vision. "Part of my concept is helping people get outside, but even [those] with the best intentions still leave trash behind," Faber notes. Manistee's still-developing waste facilities also made commercial recycling tough to maneuver. "Suddenly, you end up in this place where you're a trash producer!" he says with a laugh.
To avoid that issue, Faber and his team have committed to using minimal packaging. The products they do use are biodegradable and, in some cases, even compostable. "We tried to be really conscious of that, because we assume all of this will end up in a landfill," he says. For on-site dining, this includes plant-based drinkware, bamboo utensils, and—the pièce de résistance—gorgeous plates from partners at VerTerra, which are made from heat pressing fallen palm leaves.
As an incentive to limit trash even further, The Outsider has also implemented a small fee structure for purchasing carry-out bags. The cheapest option is to bring your own, which is both free of charge and highly encouraged. From there, each single-use bag is an extra $2, while branded "re-enjoyable" totes, which can hold a day's worth of snacks, cost $4.
The Food
The Outsider experience begins by building a meal around one of two entrees: The burger ($9), which Faber describes as an American cheese melt, comprises two house-grilled smash-burger patties (or sub a sweet potato version), shredded lettuce, beefsteak tomato, and the eatery's signature smoky aioli. It's all stacked atop a potato bun, whose sturdy texture is picnic-perfect.
An entrée-sized salad is also available ($7), with romaine and leafy greens, shredded cheddar, chunky tomato, and house croutons. The salad can be personalized with a choice of six dressings, as well as add-ons like proteins (don't miss the falafel!), cheeses, and a myriad of fresh-cut veggies. For an extra dollar, you can also make it a wrap by folding your fillings in a flavored tortilla.
Now for the fun part: the sides. Though you're more than welcome to stop at the basics, The Outsider also offers a wide variety of snacks and sweets, which you can mix and match alongside a fountain pop or certified organic juice. Combos range from $10 for a junior meal to $14, and the possibilities are just about endless.
There are, of course, the usual suspects—including seasoned fries, kettle chips, and a small salad—but you can also go all out with thick-cut onion rings, cauliflower nuggets, or nostalgic desserts like custard and funnel cake. "We're not exclusive," Faber explains. "This is the menu: so how do you want to pair it up?"
To make the most of its mainstay flavors, The Outsider has also devised a third menu category, which is designed to feature seasonal plates (the specifics of which are still in the works) like locally-sourced hot dogs and brats for summer, as well as built-to-travel "messy bowls" ($8) that reimagine standard ingredients as toppings for crispy falafel and fries.
The Experience
Once the goods have been secured, guests have a number of dine-in and carry-out options.
Inside, The Outsider can accommodate about 65 diners via park-style tables, plus a wall of standalone seating overlooking the picturesque River Street. The main focal point of the dining room, though, is the strip of 15 pinball games lining the space's perimeter, which are offered through the Pyramid Scheme in Grand Rapids and range from Godzilla to World Cup Soccer.
"We built it to feel like an old arcade," says Faber, noting the room is complete with dim lighting and loud music. "It's a place where you can hang out for a bit and smash a burger into your mouth."
Picnicking, though, is the name of the game, and The Outsider's 4,000-square-foot patio is prime real estate for open-air dining. Once a cluster of parking spaces, the 125-seater terrace has since been fenced in and built out to create four booths (which are tucked into walled nooks for privacy), six shaded, free-standing tables, a built-in bar top, and a smattering of chairs and benches. Depending on where you unpack your spread, the space also offers dreamy views of the marina, downtown, and the Manistee River. "It's pretty magical," Faber says.
For those with plans to "See the Stee," The Outsider's also equipping its visitors with maps to the best local picnic spots—some of Faber's go-tos include First Street Beach or Maple Street Bridge for shorter strolls—complete with a key to amenities like bike parking, picnic tables, and public toilets.
As The Outsider looks beyond its first two months of business, Faber tells Northern Express that feedback has been overwhelmingly positive.
"Maybe it's coming into all small communities, but there was this [question] early on of will we be accepted," he says. Residents, though, immediately welcomed the project—some of whom have quickly become burger fanatics! "I've felt completely supported by the city and community," Faber adds. In fact, he hints that plans for a few seasonal events are already in the works. (Holiday market? Sign us up!)
As the venture continues to gain local traction, Faber has high hopes that The Outsider will not only help encourage tourism, but also highlight the amenities that make the surrounding region so special.
"I hope [the business] represents change," Faber says. "The coolest thing for my wife and I would be to bring awareness to all these incredible things in Manistee. That's what we're trying to do."
Find The Outsider at 457 River Street in Manistee. A 5 percent discount is available for Manistee County residents. (231) 299-1235; outsidermanistee.com
Trending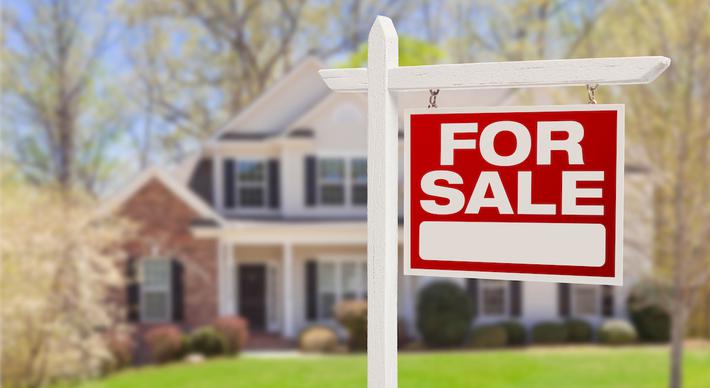 From Frenzy to Focus: Northern Michigan's Real Estate Update for Fall 2023
High-interest rates coupled with a lack of home listings have made for an interesting year in real estate. Northern Expres...
Read More >>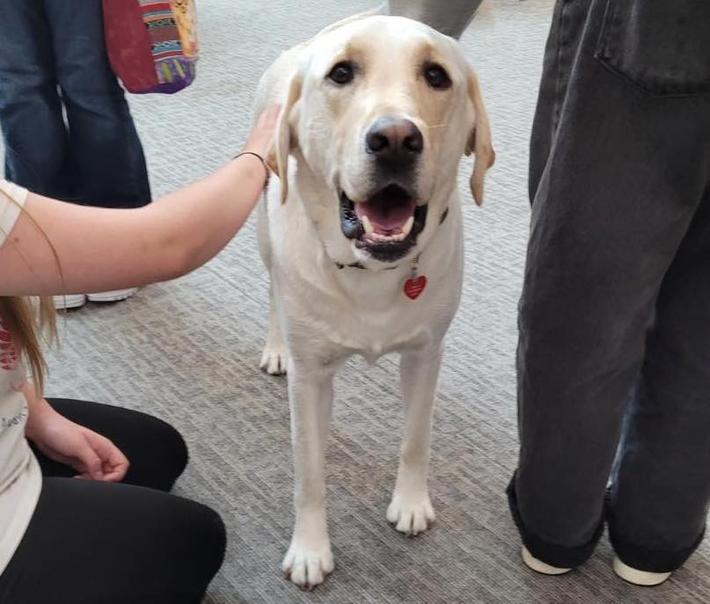 Pups on Campus
Traverse City West Senior High has brought on a very good boy as their newest staff member for the 2023-24 school year. Me...
Read More >>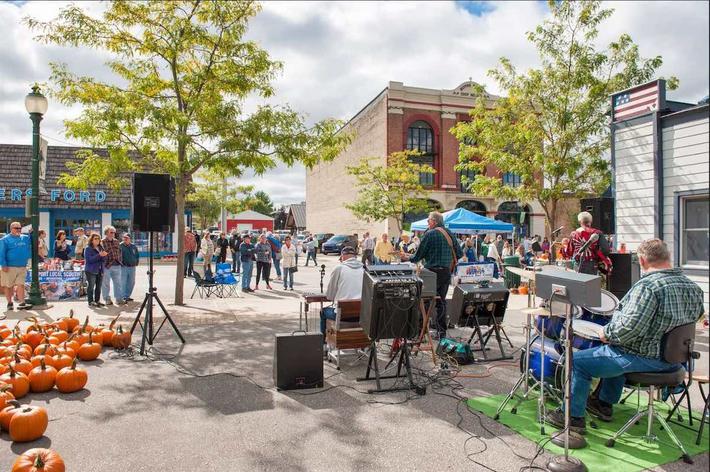 Celebrate the Harvest in Boyne City
Welcome to the season of harvest festivals! The days are getting shorter, the nights (and days) cooler, and it's tim...
Read More >>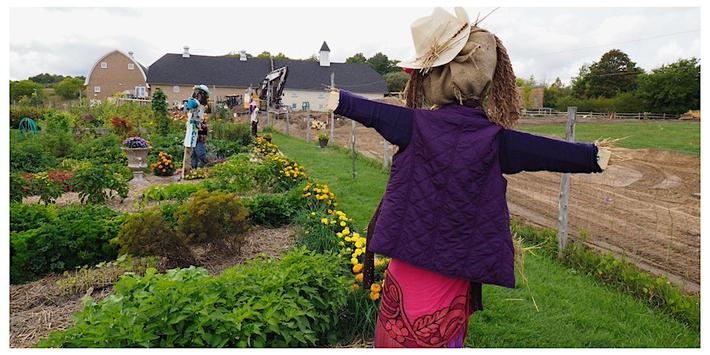 Scarecrow Szn
It may not be "spooky szn" (as the kids call it) just yet, but it does seem like it might be scarecrow szn. Th...
Read More >>