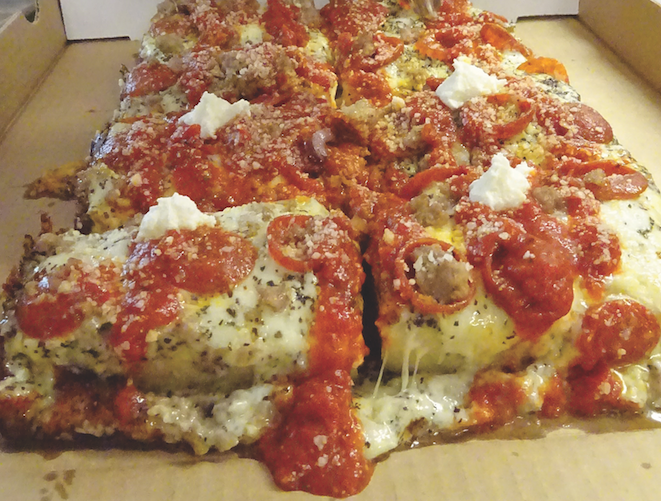 Lake Leelanau's RedTop Pasteria Mixes and Matches Savory Favorites
Detroit-style pizza and Finnish pasties. In the classic words of Sesame Street, "One of these things is not like the other." But Lake Leelanau's RedTop Pasteria most definitely makes this Motor City-Finn merge work.
Owners Jill DeLeary and her husband, Ken, are originally from the Detroit area but ended up in northern Michigan through a circuitous route. Due to various reasons, job transfers, and a temporary aversion to snow, they've lived in Michigan, Colorado, Hawaii, Colorado, and then Michigan again; when they headed back this way the second time, they decided to take a break from their sales careers to try their hand at food.
CULINARY CONVERSATIONS
"I think you just asked what my food service background is, right?" Jill DeLeary asked. "Well, I don't have one!" She does have experience with food, though — most specifically the pasties she's been making her whole adult life, a recipe handed down through her Finnish family. The pizza side of things is a leftover, so to speak, from an idea DeLeary and her husband had while living in Hawaii: "We were working on opening up a take 'n' bake pizza place, but the market crashed right when we were planning to start it up, so we backed away," she said.
They kept the pizza idea in the back of their minds, though. In 2013, DeLeary ran across a copy of The Pizza Bible, a guide highlighting nine different regional styles, written by chef and 12-time world Pizza Champion, Tony Gemignani. Inspired, DeLeary started experimenting at home.
"Ken got a new pizza every Friday night," she said. "I finally decided on the Detroit-style, because it's closer to a gourmet experience. It's not just 'having a slice of pizza.'"
As DeLeary mastered her recipe, the couple considered firing up a food truck to bring her pizza to the public, but a conversation DeLeary had with her mother turned things around. "We were chatting about a restaurant my mother knew of in Detroit in the 1940s that used to serve pizza and pasties," DeLeary said, "and the second she mentioned it, I just thought, Well, that's it!"
PERFECT PASTIES
The couple found a location in Lake Leelanau and decorated it scrapbook-style, with a mix of décor from their Detroit roots (street signs from Woodward Avenue and Woodrow Wilson Street); some souvenirs and music from Hawaii; and a collection of old vintage photos of the Leland/Lake Leelanau area.
"People really seem to like it, they say it has such a warm and friendly feel," DeLeary said. The menu is anchored by those Finnish pasties — three different types, starting with the classic original that DeLeary had made so many times. The filling is a mix of ground 90/10 sirloin, cubed potatoes, carrots, onions, and salt and pepper, all baked in a crust that she makes from scratch. "I know it sounds really basic, but if you do it right, you get such great flavor from such simple ingredients," she said.

Each classic pasty is three-quarters of a pound before cooking, costs $9, and is served with ketchup (a nod to the RedTop name). A veggie version — made with potatoes, carrots, onions, mushrooms, and green peppers — is served with a homemade cheese sauce and costs $8. Her breakfast pasty is made with pork sausage, scrambled eggs, potatoes and onions, and is served with sausage gravy for $7.
"Part of the fun of this job is meeting people, and thanks to the pasties, I think I've met every Finnish person in the area!" DeLeary said.

AMERICAN PIE
As for the Motor City-inspired pizzas, what makes them Detroit-style? DeLeary said it starts with a thicker crust. "The cheese and toppings are cooked onto the crust first — the cheese caramelizes around the edges of the crust — and then we put the red sauce on top, last, after the pizza comes out of the oven. That's the other half of the RedTop name."

The most popular pizza is the rich and flavorful "Mackinac Bridge," with pepperoni, sausage, and a dollop of ricotta cheese placed carefully on each slice. The second favorite of RedTop's customers, according to DeLeary, is the Just Veggin', with onions, mushrooms, tomatoes, green peppers, and kalamata olives.
Finally, the Coney Dog pizza plays on another Detroit original, with ground sirloin Coney-chili sauce, sliced frankfurters, diced onions, mustard, and DeLeary's cheese blend. "People often say that they think about that one long after they leave here," DeLeary said.
RedTop Pasteria is located at 112 E. Phillip St. (M-204), in Lake Leelanau. (231) 994-2733 or visit them on Facebook for more information and a full menu: facebook.com/redtop231.
Trending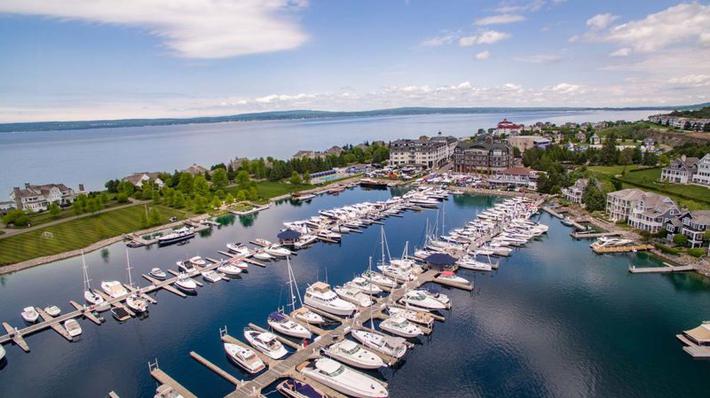 We Like Big Boats, and We Cannot Lie
Since buying your own yacht isn't likely this year due to supply and demand issues, what's the harm in dreamin...
Read More >>
Ending the Filibuster
The filibuster, much in the news lately, has an interesting if not usually glorious history. From the French word...
Read More >>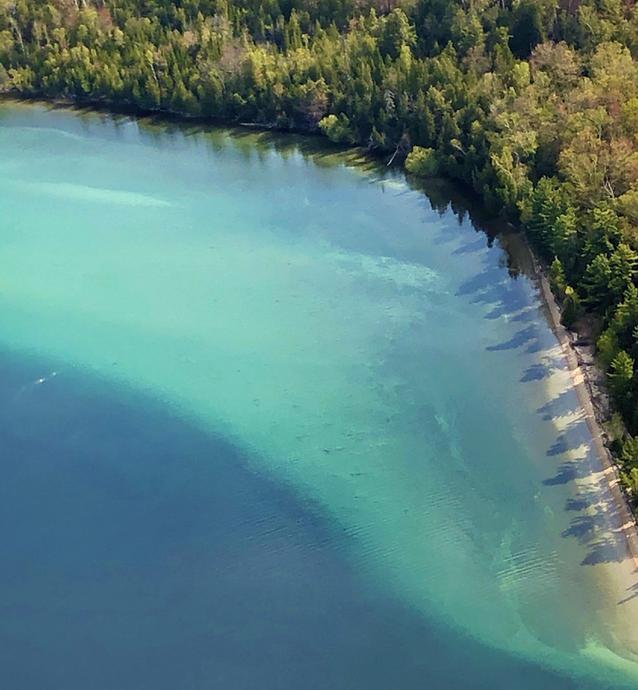 Torch Lake Takeover
You don't need to live on the shores of Torch Lake to know how breathtakingly gorgeous it is. A massive inland lake ...
Read More >>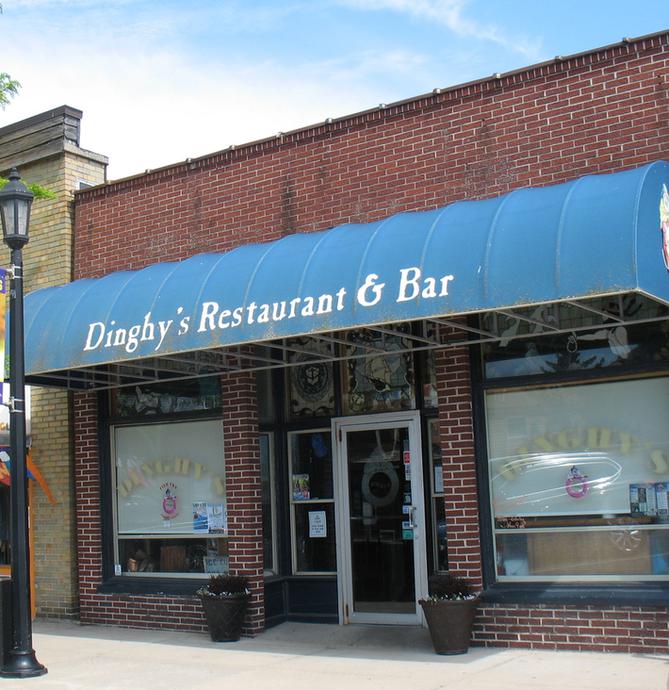 Dinghy's Restaurant & Bar
Kelly Sandman chuckles at a customer's joke, runs a cloth across a section of the 33-foot-bar, then greets a famishe...
Read More >>
↑