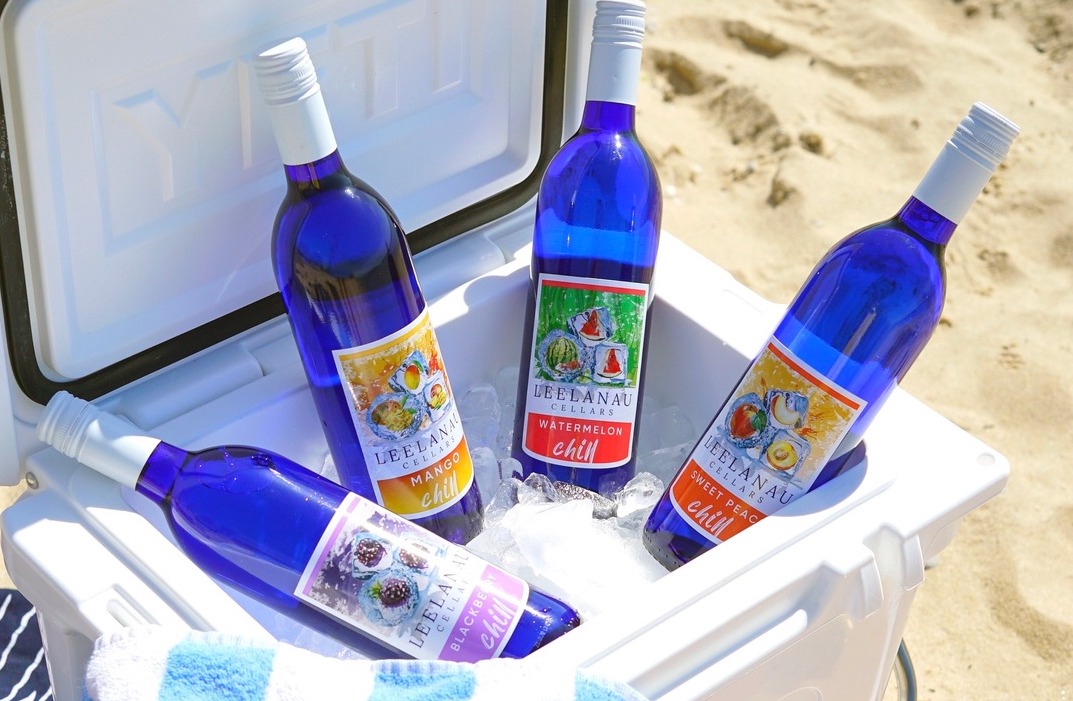 Leelanau Cellars' Watermelon Wine
Bottoms Up
There was a time in our life, maybe one we're not too proud of, when we'd eat spears of pineapple or clusters of blackberries soaked in Bacardi rum. Now that we're older—and at least somewhat wiser—we've found an equally delicious yet not so potent party snack via Leelanau Cellars. The family-owned winery recently suggested splitting a watermelon in half lengthwise and scooping out half of that half's fruit (with a melon-baller, if you want to be fancy about it). Then, deposit that fruit—plus some berries of your choice—into the emptied section. Into the remaining whole section of that half watermelon, you press an opened bottle of Leelanau Cellars' sweet Watermelon Chill wine, bottle mouth down, and let it saturate all the fruit. Served chilled, this is our latest go-to dish (and drink) to pass at summer potlucks. Do it while the fruit—and the winery's 25-percent-off wine deal, good through the end of August with website promo code—is ripe. Find Leelanau Cellars' tasting room at 5019 North West Bay Shore Dr., Omena, and the promo code (and other sellers) at lwc.wine.
Trending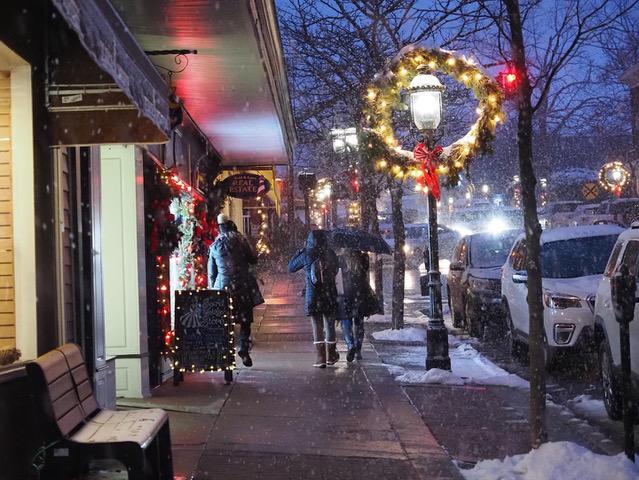 Jump Start Holiday Shopping
Downtown Petoskey hosts their Holiday Open House on Friday, Dec. 2, from 6-9pm as Santa flies into town to light the giant...
Read More >>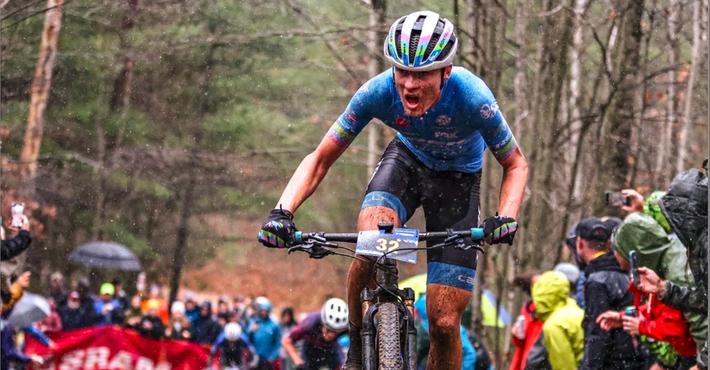 A New Gear
If last week's snow made you think the two-wheeling season is over, think again. Tuesday, Nov. 29, is the official l...
Read More >>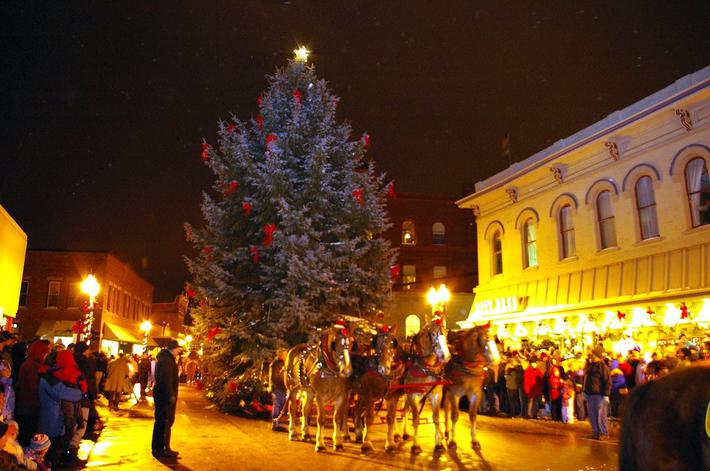 Jingle All the Way to Manistee
The town of Manistee is going into full holiday mode—and going back in time—this weekend. Friday, Dec. 2, the ...
Read More >>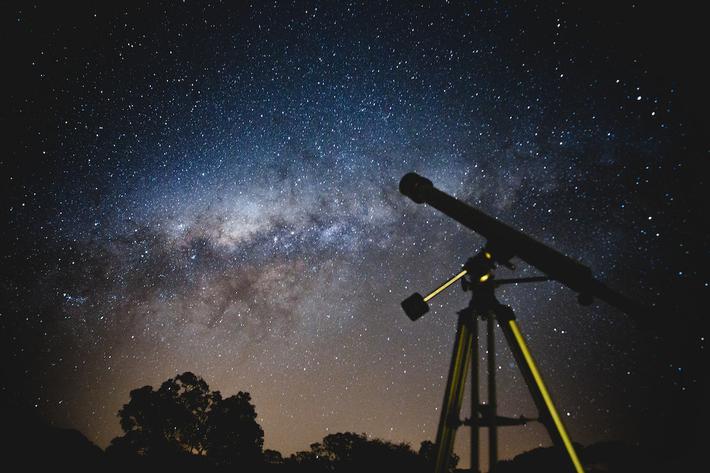 Aim for the Stars
Aliens may walk among us, but this weekend it's our turn to wander through the galaxy. On Saturday, Dec. 3, the Denn...
Read More >>