Moomers Keeps Moo-ving On: 25 years of America's best ice cream
Northern Michigan's most popular ice creamery began with sweet and simple roots. Nancy Plummer had always wanted to have an ice cream parlor, so the first-grade teacher at Long Lake Elementary convinced her husband Bob to construct a little building next door to their farm on North Long Lake Road where she could scoop to her heart's content during the summer.
"We opened with a shoebox for a cash register," says Nancy. She took a leave of absence from teaching that first year, which turned out to be permanent. "I taught 27.3 years. I said, 'I'm done. I'm not going back.' So I had to rely on this for income."
Clearly, Nancy made it work. And in the 25 years that followed, her dream became a true family business, with her children Jon and Becky taking on integral parts of the operation. (Sisters Tara and Anne put in their time too, but now live downstate.) "Not until I had kids did I realize how cool a family business is," says Jon, who now manages the operation.
The Perfect Flavor
The shoebox register is no more, as Moomers has blossomed beyond all anticipation. Business has grown every year, and it downright exploded when the shop was named "America's Best Scoop" by Good Morning America over a decade ago.
That triumph actually led to the creation of the parlor's signature ice cream. "When Good Morning America happened in 2008, for the first time we had to develop and select our top flavor," says Jon.
First, they considered flavors that were already popular, such as Butter Pecan and Coconut Almond Delight. But they ultimately went with a flavor created by a happy accident. Bob, who typically oversees the farm rather than putting in time at the parlor, was making some Black Cherry ice cream when he got creative, adding a carton of brownie chunks and a chocolate swirl.
Thus was born Cherries Moobilee. "We used to make four or five batches a year. Now we make four or five a day," says Jon.
It's not the family favorite though. "My favorite is Lemon Poppyseed Muffin," says Nancy, while Jon opts for Pralines and Cream.
Jon estimates that over the years Moomers has developed over 300 proprietary flavors, of which anywhere between 20 and 40 are usually available. Among them are Cosmo (chocolate ice cream with swirls of chocolate fudge, marshmallow, and caramel); BP Swirl (peanut butter flavored ice cream with a peanut butter swirl and chunks of Reese's peanut butter cups, named for Becky Plummer Mead); Pink Peppermint Fudge (pink peppermint flavored ice cream with a chocolate swirl, brownie pieces, and red and green pieces of peppermint candy); and Samooa (toasted coconut ice cream with toasted coconut flakes, chocolate flakes, shortbread cookie pieces, and a caramel swirl).
For the locals, there's Buffalo Tracks, made exclusively for Oleson's Food Stores, with chocolate flakes and Oleson's own home-ground peanut butter in Moomers Caramel Sea Salt ice cream.
The Plummer family started their own creamery a dozen or so years ago, with milk, cream, and other products from their own dairy cows next door. That led to the "Creamline" ice cream products. "That is strictly from our own cows," says Nancy.
Ready to Grow
Bob has added on to the building housing the scoop shop and ice creamery and installed decks overlooking the cows grazing contentedly next door. While the pandemic initially closed the business, the resulting shutdown/slowdown ended up increasing sales at retailers around the region, such as Meijer, Tom's, Oleson's, and other grocery stores, specialty food shops, and ice cream shops. "Wholesale exploded, and it never came back down," says Jon. Moomers now runs a second shift on Wednesday just for Meijer.
In addition to the four family members, there are five other full-time employees. Come summer they add 20-plus more, and many of the crew members are high school students. "It's a first job for many of them," Jon says. A number of the students return through high school and college, and a couple have made it a longtime post.
This year, like virtually every other business in the area, Moomers could use some additional help. "We went to the high school for recruiting and got zero responses," says Nancy.
But all is not lost. While skiing at Nub's Nob this winter, Jon struck up a conversation with a girl on the lift with him. "She said she always wanted to work at Moomers," he says. Now she does.
The customer-turned-employee story is not an uncommon one, and for one couple, the job turned out to be extra sweet. "They met here, now they're married and live down the road. They have three kids," says Nancy. Making it even more special: "I had her in first grade."
Anniversary Treats
Moomers is celebrating its 25th year in business with a couple different specials. For a start, on the 25th of each month, the ice creamery will offer a special treat of some kind. Jon Plummer says they are keeping the specifics under wraps, but he promises each will be special in its own way.
The other is the year's new flavors. Each year when it opens, Moomer's debuts four new ice cream concoctions. The new releases are developed in a variety of ways, from suggestions by customers to opportunities for new products. Jon says each fall they have a contest among employees to develop their own personal flavor. Those are then voted on, and the winner becomes one of the featured flavors for the next year's opening. This year's winner is the Blueberry Crumble, which features a base of cinnamon ice cream along with a blueberry swirl and graham cracker chunks.
The second new flavor is TC Mud Pie: coffee ice cream with Oreo cookie pieces and a chocolate swirl. Sleeping Bear is the third, a chocolate ice cream base with a caramel swirl, a marshmallow swirl, and graham cracker pieces.
Rounding out the new flavors is 25th Celebration, a sweet (but not too sweet) confection made from cake batter ice cream with yellow cake pieces and a chocolate swirl.
The four will only be available for a limited time. Jon says it's their way of thanking their loyal local clientele by having something just for them before the lines swell out the door with tourists.
Trending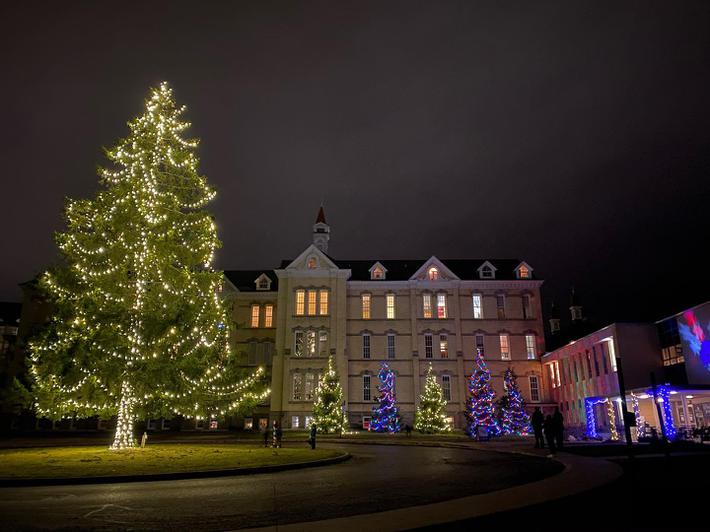 An Uncommon Celebration
The Village at Grand Traverse Commons is a shopping destination all year round, but we especially love a visit during thei...
Read More >>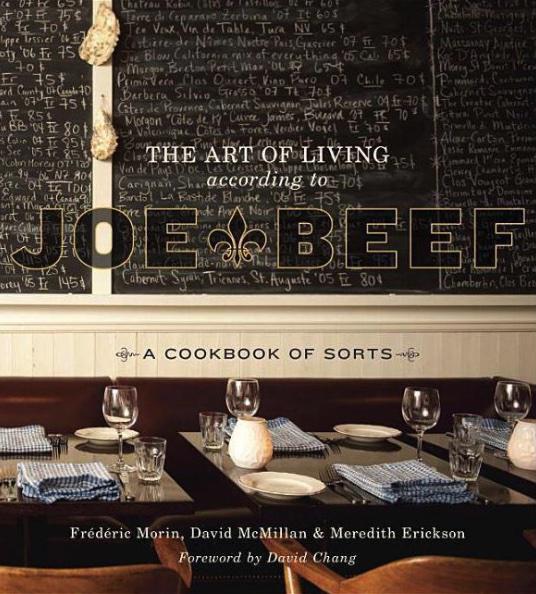 Cookbooks and Canadians
The beloved amical Cookbook Dinner Series is back, and this month the TC restaurant features The Art of Living According t...
Read More >>
Christmas on the Farm
If you'd like your ho-ho-ho to be a bit more e-i-e-i-o, then look no further. First up: Christmas with Alpacas at No...
Read More >>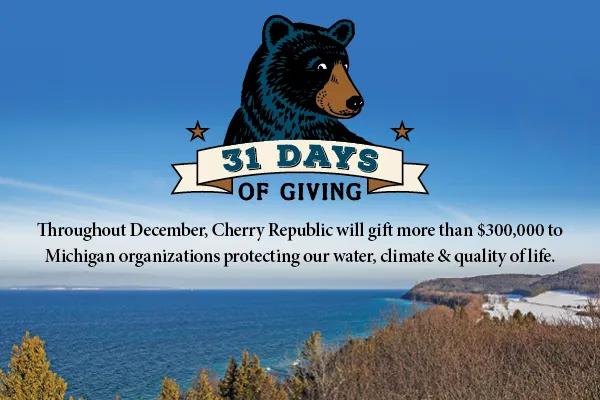 31 Days of Giving
Giving Tuesday, which falls every year on the Tuesday after Thanksgiving, is typically a busy day for northern Michigan, g...
Read More >>