Northern Michigan's Most Iconic Eats, 2022 Edition
Legendary dishes to put on your must-eat list
Sometimes, an entrée on a restaurant menu is just a meal, but every once in a while, it becomes mythic. You know the type of dish we're talking about: the ones you tell all your friends and family about; the ones you try (and usually fail) to recreate at home; the ones that you'd drive 200 miles to experience again if you ever moved away.
In 2018, Northern Express set out to find the dishes throughout northern Michigan that meet these lofty standards. We wanted to document the most iconic, legendary dishes in our neck of the woods, the ones on which our area's growing "foodie" reputation were built.
Four years, three installments, and 13 dishes later, we've built the beginnings of a hall of fame that spans everything from beloved sandwiches to adventurous Bloody Marys. This week, we're pleased to add five more dishes to the pantheon.
Don't just take our word for it, though: We fully endorse getting out there to "do your own research" on this subject.
North Peak: White Cheddar Ale Soup
Traverse City
Leave it to one of northern Michigan's longest-running craft breweries to create the best beer-based soup in the land.
Since North Peak Brewing Company opened its doors in downtown Traverse City back in 1997, the white cheddar ale soup has been a staple. Somehow, on a menu dominated by burgers, pizzas, and hearty meat dishes, it's this soup appetizer that seems to steal the show. It speaks volumes, for instance, that a Google search for the soup turns up a whole slew of copycat recipes from food bloggers and amateur chefs who have tried to recreate the dish at home.
In our minds, though, the "oft imitated, never duplicated" mantra holds true for the cheddar ale soup, which just has a unique magic to it when you're slurping it down in the bustling North Peak pub alongside a pint of Diabolical IPA—the same ale used in the recipe.
North Peak often markets the white cheddar ale soup as a "winter warmer," and that makes sense: Between the rich, smooth, cheesy soup itself and the delicious mustard pretzel croutons that North Peak piles on top, it's the type of dish that absolutely hits the spot after a January day spent out in northern Michigan's winter wonderland. According to North Peak General Manager Mike Lloyd, though, the white cheddar ale is popular all year round—to the point where the kitchen team preps six or seven gallons of the stuff every day, even on the dog days of July.
"We can never, ever think about running out of it," Lloyd says of the soup. "It's become something where people come from far and wide just to enjoy it, so we always make sure we have plenty on hand. It's been a long-time staple, and it's not going anywhere."
Corner Bistro: Petaled Brussels Sprouts
Bellaire

These aren't your grandmother's Brussels sprouts.
It's not difficult to remember a time when Brussels sprouts were a widely derided or even dreaded part of a dinner menu. In how many homes did parents chide their kids to scarf down their greens before they could be excused from the table?
But sprouts have made an impressive comeback in recent years, and that's thanks to adventurous, inspired preparations like this one. The invention of head chef and co-owner Taylor Sutherland, Corner Bistro's petaled Brussels sprouts ditch all the aspects that once made sprouts the dinner plate's boogeyman (the boiled preparation, the minimal seasoning or adornment, the chewy texture) and reimagine the leafy veggie as the centerpiece of a delicious, decadent appetizer. Not only is the dish good enough to help with the ongoing rehabilitation of the Brussels sprouts image, but it's also so irresistibly tasty that it's reached legendary status in the short three years since Corner Bistro opened its doors.
So, what's the secret to turning sprouts from meh to amazing? Sutherland starts with petaled Brussels sprouts, which are sprouts that have been "individually plucked apart, so all the petals are loose." He then flash-fries the petals in a deep fryer to give them a crispy, airy texture. Finally, the fried sprouts are tossed in a pork belly relish, which Sutherland concocts by dicing up a full pork belly loin, rendering the slices down into pork belly lardons (essentially bacon), and then cooking in some onions with maple syrup, brown sugar, salt, pepper, and a dash of cayenne. The result is a flavorful sauce with a jam-like consistency, which complements the airiness of the sprouts and the chewiness of the pork belly.
"It's a fun one to send out into the dining room and see how people react to it," Sutherland says of the dish. "And the most common reaction is, 'Wow, are those really Brussels sprouts?'"

Big Al's Pizza: Pepperoni, Ham, and Mushroom Pizza
Manistee
In 2013, MLive launched an exhaustive effort with a truly noble aim: finding the best pizza in Michigan. Ahead of making the list, the publication polled readers from throughout the state to find the most beloved pizzas in different regions. Northern Michiganders, it turned out, had a clear favorite: Big Al's Pizza in Manistee, which ran away with 17 percent of the vote in the northern Michigan and Upper Peninsula division.
How did this small pizzeria in a small town become arguably the destination in northern Michigan for a terrific pizza pie? For second-generation owner David Anderson, it all comes down to tradition.
Anderson inherited Big Al's from his parents, Arthur and Wilma, who started the business in 1973. At the time, Arthur had recently graduated from Central Michigan University with a teaching degree. But despite sending out applications to schools from Grand Rapids to Ironwood, Arthur was unable to land a single job offer.
"With a glut of new and young teachers at the time, my dad decided that he would turn back to the occupation that had already helped him put himself through college," Anderson says. That decision led to pizza.
By Anderson's account, his father had worked for the Mount Pleasant-based pizza chain Pizza King throughout college. He pulled on that experience—plus some insight from his aunt, who owned a "very large and famous bakery in Milwaukee"—and used it to develop original recipes for what would become the dough and pizza sauce at Big Al's.
It's those secret recipes, Anderson says, that have driven the lion's share of the acclaim and adoration Big Al's has received over the years. They've also helped the restaurant build an incredibly loyal local following, full of the types of regulars who would notice even the slightest change in the recipe. Anderson is well aware of that fact, which is why his biggest goal as a business owner is typically just to keep things the same as they've always been—easier said than done for formulas that are almost 50 years old.
"We have tried to maintain the authenticity of our original recipes as much as possible," Anderson explains. "Occasionally, a supplier or manufacturer stops producing or selling a product or goes out of business. On these occasions we have had to scramble to find a replacement that matches up to a product we have been using since 1973."
Cousin Jenny's Cornish Pasties: Traditional Steak Pastie
Traverse City
If it weren't for Cousin Jenny's, it's possible a whole lot of people in northern Michigan would never have had the pleasure of trying an authentic pastie.
Pasties—a type of baked pastry filled with meat and vegetables—are a culture all their own in the Upper Peninsula. There, in small mining towns dotted throughout the north country, wives used to whip up pasties on a daily basis before sending their husbands off to the mines. The self-contained nature of the pasties made them easy to grab and go, while their handheld design rendered them an ideal meal for a day on the job.
South of the bridge, you're a lot less likely to find pasties on the menu at most restaurants. That fact makes it all the more surprising that one of downtown Traverse City's longest-running culinary institutions specializes particularly in this dish, which originated in the Cornwall region of England.
Then again, perhaps the secret to the success of Cousin Jenny's is that no other restaurant in northern Michigan is comparable. Founded in 1979 by Jerilyn de Boer, Cousin Jenny's began as a tiny 500-square-foot establishment in downtown Traverse City which served a single dish: the traditional Cornish pastie, essentially a meat pie filled with steak, onion, potato, rutabaga, salt, and pepper.
Steering so directly into a single specialty would scan as risky for most restaurant owners, but de Boer had already seen the concept work. Her parents operated a similar restaurant, called Jean Kay's Cornish Pasties, in the Upper Peninsula mining town of Iron Mountain, and de Boer had grown up seeing locals flock to the restaurant on a daily basis. Why couldn't a similar concept succeed in Traverse City?
Today, Cousin Jenny's has a much more extensive menu than it once did, including seven varieties of pasties and an array of different sandwiches, wraps, salads, and soups. Still, the signature remains the dish that started it all. The restaurant's traditional steak pastie, made by hand every morning using from-scratch pastry dough and the freshest and most local ingredients, is a hearty, flavor-packed masterpiece. We're all grateful to de Boer for turning this U.P. staple into a Traverse City classic.
Paper Station Bistro: ABC Chicken
Harbor Springs
"One of those kinds of dishes where you just keep wanting to shovel it in."
That's how Mike Naturkas, owner of the Harbor Springs-based Paper Station Bistro, describes the restaurant's most iconic dish, the ABC Chicken. And while we could wax poetic about texture and flavor and mouthfeel, nothing would explain the magic of this dish quite like his words do. After all, what takes a dish to legendary status more than the simple fact that you want to keep eating it forever?
The "ABC" here stands for "almond boneless chicken," a specialty that Naturkas says hails from Detroit. At Paper Station, the dish is a chicken breast dipped in tempura, deep fried, and then served on a bed of basmati rice and topped with shredded lettuce, almonds, and a house-made chicken-based gravy. The result is a symphony of flavor that, for good reason, turns just about everyone who tries it into a die-hard fan. It's no big surprise that the entrée accounts for 10 percent of Paper Station Bistro's gross sales.
"We get people that come from all over the place [to try the ABC chicken]," Naturkas says. "We'll have people that are visiting northern Michigan for three weeks from San Francisco, and they'll literally come in three days a week just to get the ABC chicken."
All the love for the ABC chicken—especially from folks who don't reside in or near Harbor Springs year-round—means that waitstaff regularly get asked for the recipe by customers. But while there's a common assumption that most chicken dishes are easy to make, Naturkas says this one isn't easy to recreate at home. "The gravy sauce is a blend that we put together and it's not easily replicated, and we have to filet the chicken certain ways so that it opens up in a certain way," he explains.
In other words, if you have a craving for the ABC chicken, you'll need to make your way to Harbor Springs and grab a table at Paper Station Bistro. In return, Naturkas will make sure the dish never changes or comes off the menu. He even recalls a time a few years ago when an overeager chef tried to make a few tweaks to the gravy. Naturkas, thankfully, kept that batch from going out into the dining room.
"It's the old philosophy where sometimes you just don't want to change a damn thing," he says with a laugh. "Because if we did, people would probably show up with pitchforks."
Trending
Pronouns 101
My first assignment in an online graduate-level class was to provide information about my background, including my pronoun...
Read More >>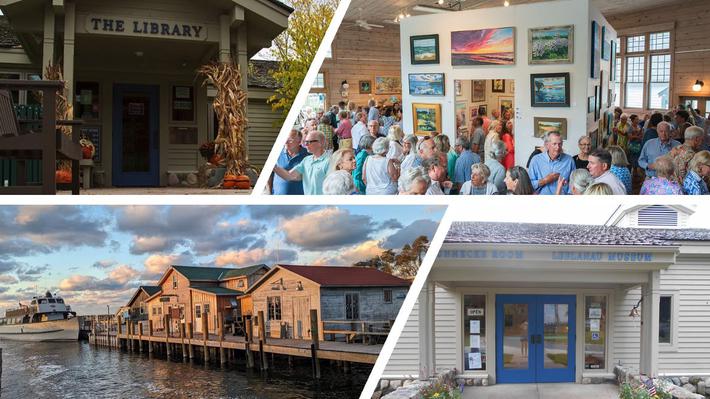 Collaboration Is the Name of the Game
How long does it take to create a cultural center? As few as three years, or as many as 170. Sometimes both. The organiza...
Read More >>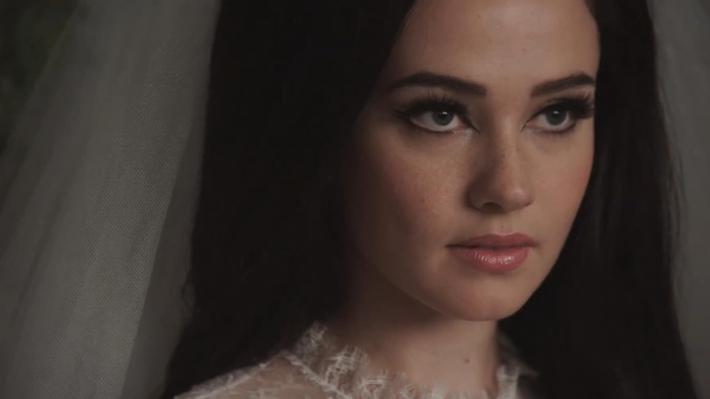 Film Review: Priscilla
While you will certainly be mesmerized by the haunting lead performance from newcomer Cailee Spaeny—and be impressed...
Read More >>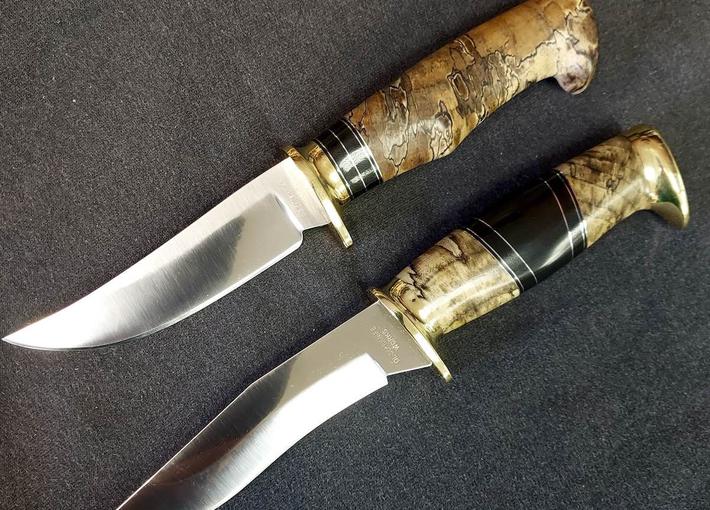 Bespoke Blades
What do you do with a battered ice skate, an old rubber puck, a cracked hockey stick, and a gob of tape? Pitch 'em, ...
Read More >>