Nub's Pale Ale
Bottoms Up
By Eric Cox | Jan. 9, 2021
After a day carving up some fresh powder, it's nice to soak in some quality suds and watch the tide of humanity play in the snow. At Nub's Nob near Harbor Springs, one can recline with the ski resort's own signature beer, Nub's Pale Ale ($6/pint).

True to its name, Nub's Pale exudes those hop-forward notes that are carefully coaxed from pale malts and ale yeast. Full of flavor, deep gold, and sparkling, this refreshing cup of beer packs a punch yet remains light and approachable. As the slopes beckon once again, one can bolster their performance by pairing a Nub's Pale with Nub's 1/8-pound All Beef Hot Dog ($5.50), a combination that seems just about right for a day on a snowboard or skis.

Skiers can order online at www.nubscafe.com and collect their items at the slope-side pick-up window. Nub's Nob offers both breakfast and lunch menus. Find out more at www.nubsnob.com.
Trending
Very Busy Very Fast
This isn't going to be easy. President Joe Biden and his thin congressional majority are walking into troubled times both ...
Read More >>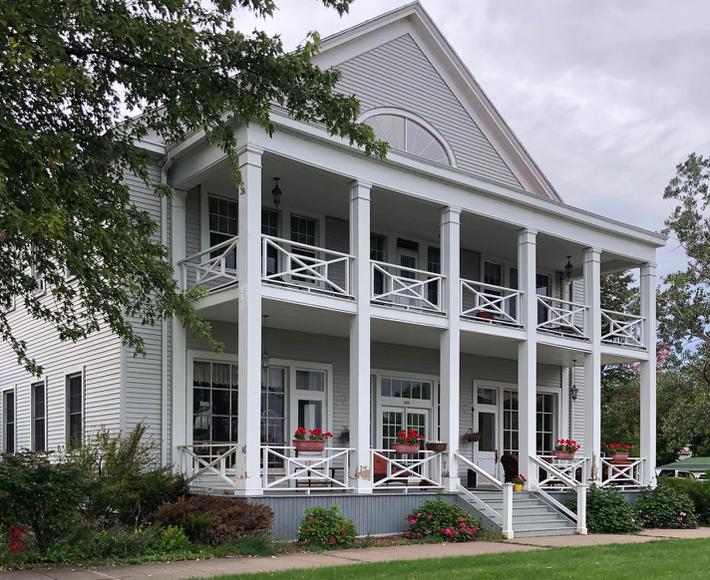 Thunder Bay Inn
Former playground to Henry Ford and part of a famous film and novel based on a real-life murder in the town, the courtroom...
Read More >>
Forty Acres' Spa Day Martini
Myriad methods of cocktail creation are on display at bars around the world. There are flaming drinks, compotes laden with...
Read More >>
He's Gone, Now What?
Wounded and fearful, America watched the 45th President leave the nation's capital. On a hastily arranged stage at a...
Read More >>
↑