Oma's Cherry-Infused Vodka
Bottoms Up
Distiller Kyle Miller's "Oma" — that's German for grandmother — has been infusing her vodka with Traverse City cherries since she emigrated to the Mitten State from Germany in 1952. Borrowing a little bit of Oma's pluck and a lot of her recipe, Miller has bottled Oma's cherry vodka and skyrocketed it to the shelves of 96 Meijer locations in Michigan and 81 stores in Texas, plus scored limited distribution in Wisconsin and Illinois. Miller stays true to his Oma's recipe, using more than 150 cherries — from Traverse City's Shoreline Fruit — in every bottle, and letting the cherries steep 21 days in premium vodka sourced from a distillery in Gurnee, Illinois. Much like the Lansing-based legacy lady herself, Oma's Spirits' Cherry-Infused Vodka is sweet, strong (80 proof) and, sans chemicals or other false flavorings, totally authentic. We found ours at Geyer's in Traverse City; we're betting 93-year-old Oma, pictured above at her local Meijer, got a senior discount. Find other locations and more information at www.omasspirits.com.
Trending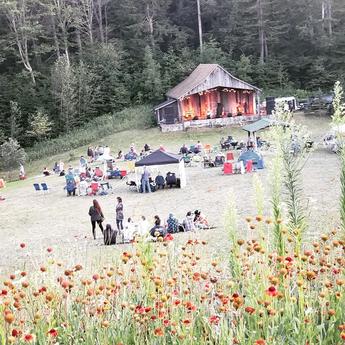 Farmfest: The Show Will Go On
Virtually every music festival is off the schedule for 2020, from Lollapalooza in Chicago to Coachella in Indio, Californi...
Read More >>
It Ain't Over Till it's Over. And It's Not Over.
There's a huge disparity between the well-being of white and Black families in America. Median Black household wealt...
Read More >>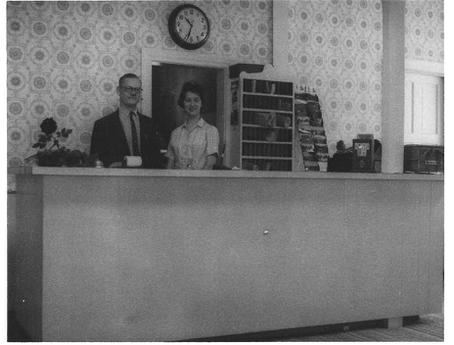 The Couple who Turned One Hotel into an Up North Hospitality Dynasty.
Stafford Smith is known as one of the region's foremost hospitality professionals, with iconic Northern Michigan pro...
Read More >>
Line 5 on Trial
Times were different when Line 5 was stretched underwater across the five miles of the Straits of Mackinac in 1953. The pr...
Read More >>
↑