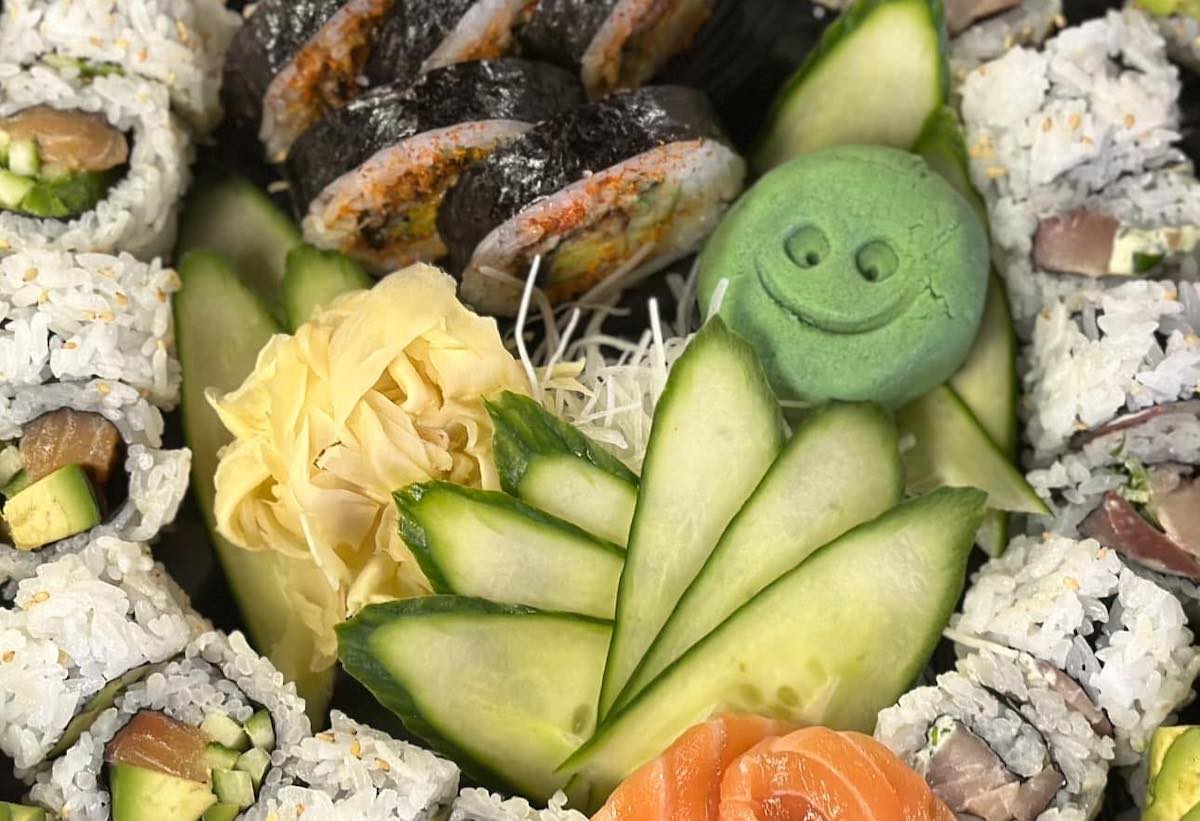 On a Roll at The Dojo
Brent Shafer's journey from dishwasher to sushi chef to restaurant owner
"My mom always told me to stop playing with my food," Brent Shafer jokes while explaining how he got behind the counter at The Dojo, his new space at the Long Lake Culinary Campus where he slices sashimi, shapes sushi, and rolls maki by hand.
Shafer opened the doors early last December, and the space immediately became a dining destination for sushi lovers willing to go beyond downtown TC.
Shafer's sushi journey began not in the kitchen but at the dishwashing station. While in between freelance graphic design gigs, Shafer took a job—intended to be a temporary one—at Panda North in Traverse City.
"Someone mentioned that there was a dishwasher job there. I thought, 'Perfect—two weeks, I'll get a paycheck, and move on,' hopefully continuing with the freelancing. But six years later, I was there still doing sushi."
Shafer's jump from dishwasher to his future life as a sushi chef took just a few weeks with brief stints as a delivery driver, server, and phone order taker. When he first stepped behind the bar, it was a distinct difference from those roles. "They just threw me up there. I was terrified—I had no idea what sushi was," he says.
And yet, something about the art and practice of sushi making: steaming rice, prepping vegetables, slicing raw seafood, and assembling it all into a simple, delicate, delicious bite clearly clicked with him on a fundamental level.
"I enjoy being creative and working with my hands," he says when asked about what the main appeal was. "I enjoy really tedious projects, which is weird. I've trained a lot of people to do sushi at prior jobs, and you can sometimes see it in their eyes—once they realize that 'this is a lot more work than I [thought],' more than just twisting it up. I thrive on it."
Searching for Connection
Shafer spent time in the kitchens of Firefly, White on Rice, and Red Ginger—basically, if you've ever bought sushi anywhere besides Meijer in Traverse City over the last decade-plus, you've probably dipped a Shafer creation in soy sauce or dabbed it in wasabi. So what drove him to open his own space out amongst acres of farmland in a former elementary school? Human interaction, basically.
When you're working face-to-face with your customers at a sushi bar, it's a relationship that's unlike almost any other kitchen job in the restaurant industry. Rarely do chefs get to prepare, serve, and also interact with their customers, but at The Dojo, Shafer doesn't have to watch the clock nearly so much while he tends to his diners.
"It's really intimate. I enjoyed that aspect as far back as at Panda, where you have your regulars and you get to talk to them. You get to find out things and see what's going on in their day. It's a nice outlet. I enjoyed it at Red Ginger," famously one of downtown TC's busiest restaurants. "The problem with that was, I could talk to you for like three minutes and then I'm 15 minutes behind on [orders]," Shafer says.
That need for connection was a big part of what inspired him to open The Dojo.
"I was so scared," Shafer says of the prospect of setting out on his own. "I had that dream to open my own spot way back. I didn't know if this was going to work because I was planning on just doing this myself, where I would take your order and then make the food and then send it out. [But] after that first day"— where Shafer had a line at the door before ever opening once—"my dad was like, 'You can't do this one yourself.'"
That people-person vibe that drives Shafer is something of a family trait; when you visit, you're likely to see his dad, Randy, helping to take orders and chatting with the customers as well. "He comes and hangs out and he loves talking to people, which is great. It's kind of the joke—people come here for him more than the sushi," Shafer says.
Building the Menu
Of course, people do come for the sushi. The Dojo's menu is in the Goldilocks zone of not too big, not too small, just right (and very fairly priced) for the eight-seat space: A few simple sides, including miso soup and seaweed salad, and then an assortment of maki rolls, sashimi, and nigiri.
You'll find your classics, beloved for their simplicity, including tuna rolls, cucumber rolls, and avocado rolls—"Normally I have an avocado hosomaki every morning … I don't know what it is but it really just calms me," Shafer shares—alongside some interesting maki choices including ones filled with carrot, mango, or asparagus.
The uramaki menu and the chef's specials step things up a bit, with familiar options like the Dragon Roll or the Philadelphia Roll, plus fun selections like the King Kombu roll, the Seven Spice Tuna Roll, and the Seared Salmon, all of which see the benefit of a quick blast from a blowtorch. No shame if your tastes skew to the less adventurous side of the menu, though.
"I like to have a California roll every day—you probably wouldn't expect that," Shafer says.
Planning the Next Thing
One interesting aspect of working at the Long Lake Culinary Institute, which is also home to classroom space and specialty food companies like Food For Thought and Cherry Capital Foods, are the banker-esque hours that The Dojo is restricted to. (This is almost certainly the only sushi restaurant in America with no weekend hours.)
On the weekdays, Shafer closes up shop at 7pm, just when most people are just getting seated at their dinner reservation and ordering a drink. Is that a limitation of the space? "Sadly it is, yeah," Shafer says. "It does affect us, but not highly—I mean, we can't fit 50 people in here. It's only eight seats."
(Our tip: If you want your west-side sushi dinner fix, plan ahead.)
Despite those limitations, the Dojo is still exceeding expectations in terms of both entrepreneurial satisfaction and immediate customer appreciation. And even though the Dojo is still quite new—Shafer was able to immediately quote exactly how many business days it'd been since they opened (109 at the time of our conversation)—Shafer is already looking toward what's next.
"Day two, I was already planning the new project," he says. "I want to be downtown. [I can] kind of dip my toe in the water here, which is a nice thing."
That "nice thing" is serving up some of the best sushi in Traverse City right now—so make a plan to sneak out of work a bit early and head over for lunch or dinner.
Find The Dojo at 7738 N Long Lake Road in Traverse City. (231) 590-4366, chu-toro.net
Trending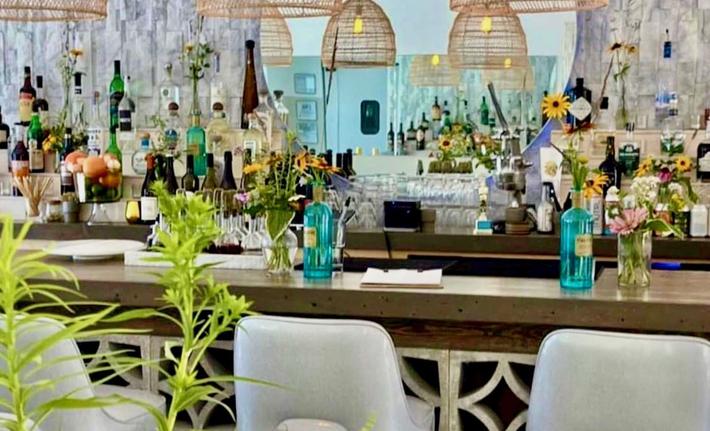 Your Fall Restaurant Guide: Six Spots to Stop for a Bite in Northern Michigan
The weather may be cooling down, but the culinary scene in northern Michigan is heating up. This summer, we explored six n...
Read More >>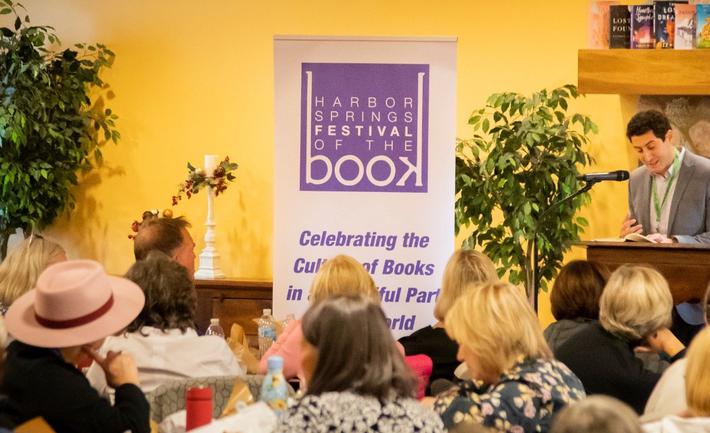 A Weekend of Books
It's a bookish weekend in Petoskey, Bay Harbor, and Harbor Springs! (Be still, our literary hearts!) First up is the...
Read More >>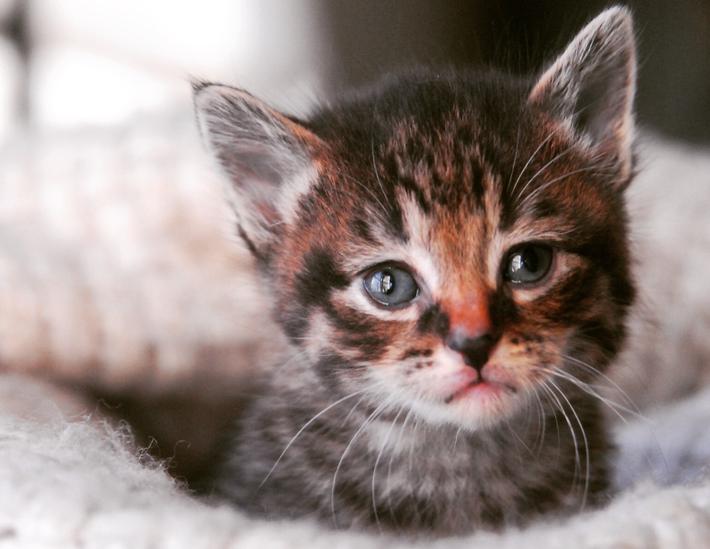 Make Your Pet Famous!
Every fall, Northern Express puts together our Pets Issue, which features stories about our beloved furry friends. As part...
Read More >>

Transformation on the Trail
It's no secret that the Boardman Lake Loop Trail in Traverse City is a popular spot for a stroll. And after a summer...
Read More >>