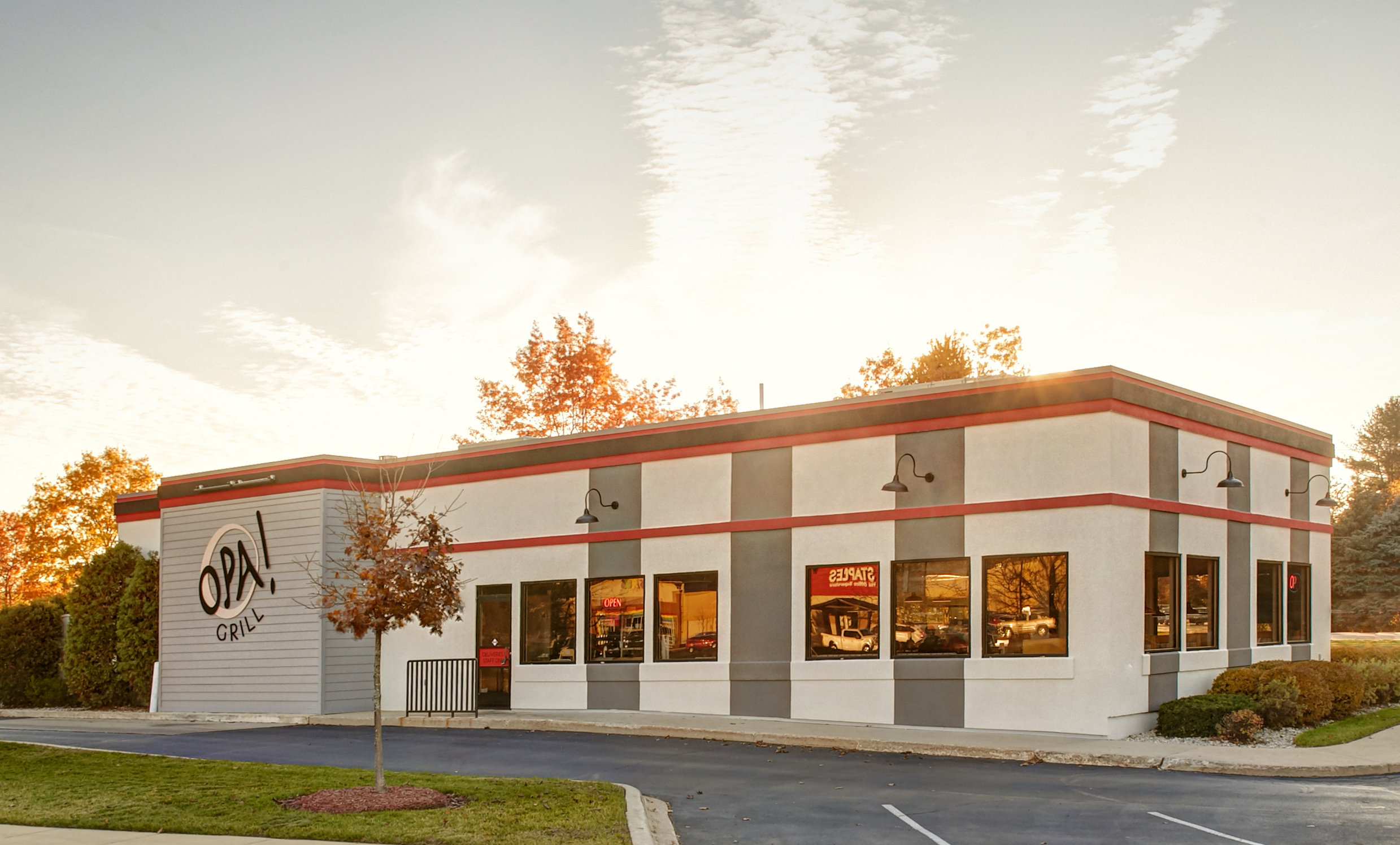 Opa! Grill & Taproom in Traverse City
Traditional Greek (with a little Polish and American comfort food, too)
Opa! Grill & Taproom — it's impossible to say the name without the exclamation mark, or without imagining the savory taste of fresh tzatziki sauce. One of the few Greek-inspired restaurants in northern Michigan, Opa! has been serving up authentic gyros, spanakopita, falafel, and other Mediterranean dishes since 2007.
ORIGINS
Owner Paul Barbas and his family moved to Traverse City from the Detroit area in the early 2000s, only to discover Mediterranean fare wasn't on the menu Up North. For the 100-percent Greek Barbas, the culinary hole was a surprise … and an opportunity. Shortly after moving, he decided to leave his sales job and start a restaurant. The impetus? Cheese.
"We'd go out to eat, and I'd get an omelet. I'd ask for feta, but no one had any," he said, laughing. "My family was in the restaurant business, so I understood the [restaurant] culture. We decided to make a go of it and start a restaurant in Traverse City."
Thus, the brainchild for Opa! was born, focusing on classic Greek recipes — with a few Polish dishes in homage to Barbas' wife, whose family hails from Poland. (Barbas reports a lot of customers come in specifically seeking Opa! pierogi, so the Baltic influence has proven a well-received one.)
Opa! opened in the Cherryland Center in 2007 at the beginning of Traverse City's foodie renaissance, and for many customers, the menu was their first introduction to Greek cuisine. It quickly became a fan favorite.
"Greek food is not intimidating at all," Barbas says. "It uses everyday spices you have in your cupboard, like salt, pepper, oregano, parsley, and garlic."
Now, 13 years later — and in a new standalone location at Grand Traverse Crossing, across from the Grand Traverse Mall — both of the family's Greek and Polish traditions are going strong. Barbas has added a few American favorites like handcrafted burgers and a Traverse City cherry salad, but the restaurants' roots remain the same.
OPTIONS
Whether you're choosing take-out or an in-person dining experience, Opa's menu won't disappoint. With flavorful Mediterranean dishes alongside comfort foods, Coney dogs, and hearty salads, there's something for nearly all palates. And with "Taproom" now part of the name, dozens of beer selections stand ready to complement your meal.
The No. 1 item on Opa's menu deserves the correct pronunciation: year-o. (Not gi-ro. The phonetic spelling is included on the menu, just in case.)
"If you come in for the first time, get the gyro [a mix of lamb and beef, or marinated chicken breast] and the Greek side salad," says Barbas. "If you're craving a great gyro right off the rotisserie, you'll find it at our place."
For those looking to explore the menu a bit more, Barbas recommends the Greek Moussaka (eggplant, potato, ground sirloin, tomato, red wine, and béchamel) and the Greek Kisses.
"I judge a restaurant by their appetizers," he says of the latter, which are on the starter side of the menu. "We take a wonton and fill it with three different cheeses, flash fry it, and finish it off with a balsamic drizzle."
Although Opa's breakfasts are on a temporary break, when they return, they are not to be missed: Potato waffles, omelets — with feta, of course — grain bowls, and even a fun breakfast-cocktail menu are typically available.
REOPENING
Change — and adaptability — have long been part of Opa's backbone. The eatery originally opened in the Cherryland Center just before the 2008 recession hit. It survived the economic downturn, as well as the decline of the big box stores around it. Two years ago, Barbas made the decision to move the restaurant to Grand Traverse Crossing to occupy the former Fazoli's building.
Today, Opa! resides in a freshly renovated location that is serving the eatery — and its customers — well during the era of COVID-19.
Under a large tent in the parking lot, which overlooks a landscaped water feature, Opa! now offers two- and four-top tables, all properly distanced, giving guests the option of outdoor dining or eating in the restaurant.
Guests also can preorder online or via phone and get meals delivered to their assigned table in the tent. For Barbas, the concept combines the best of curbside and classic dining to help customers feel safe and enjoy a great meal at the same time.
Other upcoming adaptations include getting a liquor license for the tent, creating a streamlined menu, and adding classic and custom Northwoods Soda flavors to Opa's drink offerings. But most of all, Barbas is looking forward to getting back to work, even if it isn't business as usual.
"We miss our everyday customers," he says. "Community support has been steady, but just like any business in TC, Opa! needs Traverse City. To weather the storm, we need to continue to be innovative, continue to produce great tasting food, and always take care of our customers."
Find Opa! Grill & Taproom at 2658 Crossing Circle in Traverse City. (231) 947-6721, www.opagrill.com
Trending
Pronouns 101
My first assignment in an online graduate-level class was to provide information about my background, including my pronoun...
Read More >>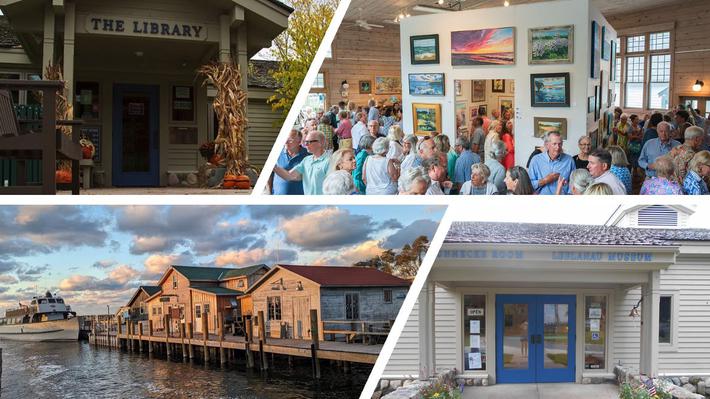 Collaboration Is the Name of the Game
How long does it take to create a cultural center? As few as three years, or as many as 170. Sometimes both. The organiza...
Read More >>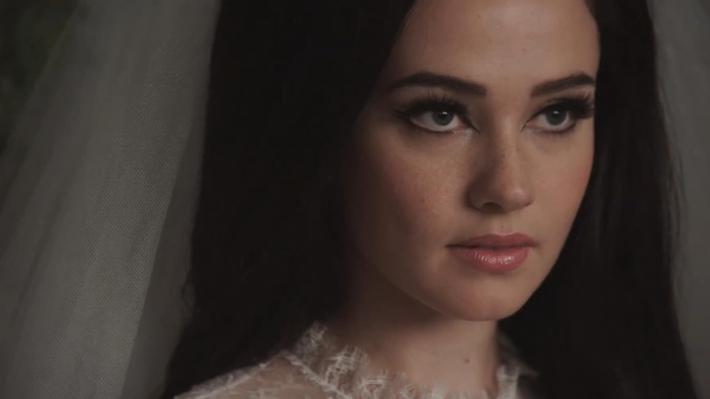 Film Review: Priscilla
While you will certainly be mesmerized by the haunting lead performance from newcomer Cailee Spaeny—and be impressed...
Read More >>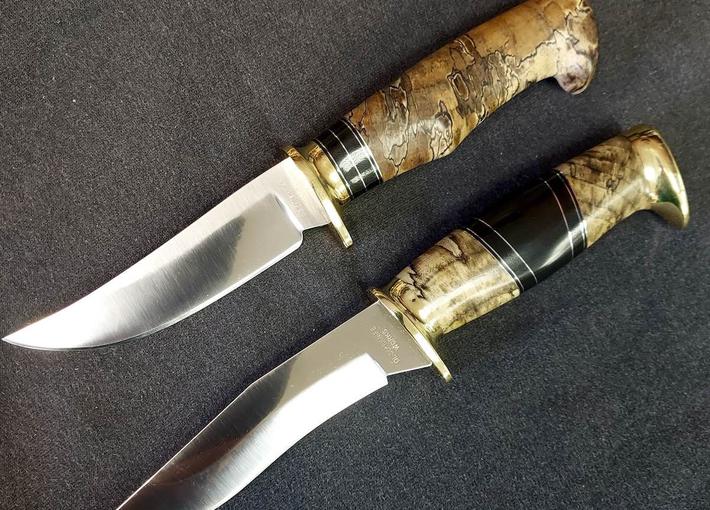 Bespoke Blades
What do you do with a battered ice skate, an old rubber puck, a cracked hockey stick, and a gob of tape? Pitch 'em, ...
Read More >>