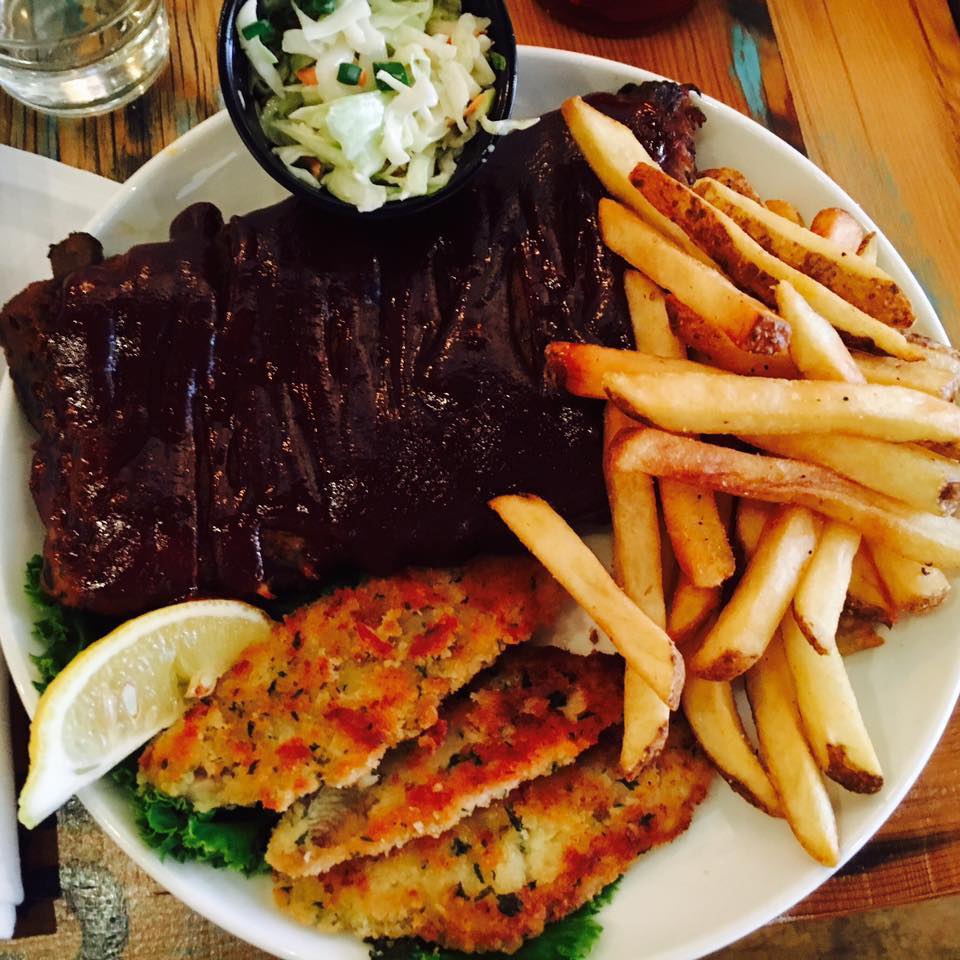 Paper Station's Perch and Ribs
Tastemakers
If you just can't decide whether to have meat or fish for dinner, The Paper Station Bistro in Harbor Springs has an appetizing solution for you.
Its Thursday night perch and ribs special is a rich combination of a half rack of ribs slathered in barbecue sauce plus three pieces of panko and parmesan-encrusted perch sautéed on a flattop grill.
"We get all of our meat and the perch direct from Fairway Packing in Detroit's Eastern Market," explained Paper Station co-owner Tawna Naturkas. "The perch is [from the] Great Lakes, and the barbecue sauce on the ribs is a secret recipe of our chef's – he calls it his 'Apple Jack' barbecue sauce, but all I can tell you is that it contains apple juice and is very, very good!"
Served alongside the perch and ribs are The Paper Station's own house-cut French fries and cabbage coleslaw with Fuji apple chunks; the fish is also accompanied by a house-made tartar-caper aioli.

You've got to plan ahead for this one. Perch and ribs is only served on Thursdays, but you'll get the whole savory extravaganza for $20.
Available at The Paper Station Bistro, 145 E. Main St. in downtown Harbor Springs. Visit online at Paperstationbistro.com or call (231) 242-4680.
Trending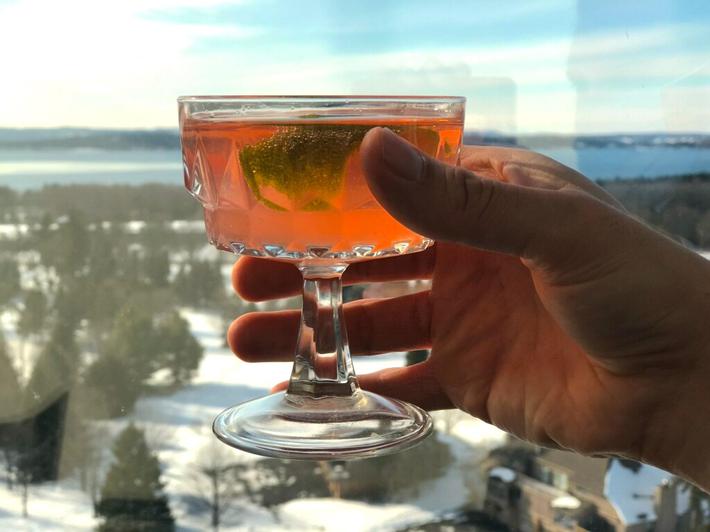 Tiny Pink Bubbles
Hey, ladies, do we have the pink drink for you: Aerie's Tiny Pink Bubbles. With a taste and body as delicious as its...
Read More >>
The Power of Our Example
Every new president faces a daunting array of problems, but 2021 will go down in the history books: Our country is under s...
Read More >>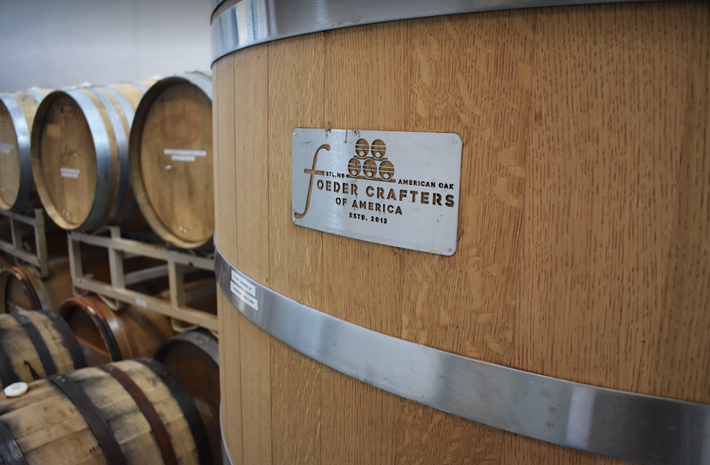 Getting Wild with the Foeder
Drinkers with a discerning eye may have noticed a couple interesting-looking wooden containers in the back of Traverse Cit...
Read More >>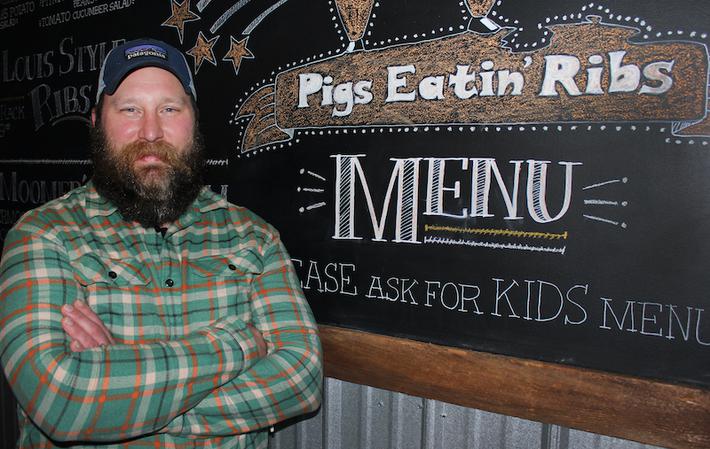 Charlevoix's Pigs Eatin' Ribs
By 2008, Charlevoix Chef Adam Kline had seen and tasted enough. The Northern Michigan food scene had stagnated, he said, i...
Read More >>
↑