Petoskey's Roast & Toast
25 years, and the Keedys are still cookin' and brewin' "way the hell up there"
By Al Parker | April 14, 2018
Mary and Bob Keedy were living in Georgia and dreaming of being entrepreneurs when they decided to stop the dreaming and apply perspiration to their aspirations.
"We decided that we wanted to start our own business," said Mary. "We had maps spread out all over the table. We looked at Petoskey and thought 'Oh my gosh, it's way the hell up there.' But after looking into the schools and visiting the space, we decided, let's just go for it."
Thus was born Roast & Toast, a Petoskey landmark and mecca for lovers of fine coffee and delicious food.
And now they're celebrating 25 years in business with a month of fun events during May.
"There's nowhere else we would rather be," said Mary. "We are so grateful to be here. It's an awesome place to raise our kids and such a beautiful place to live. We are grateful for our business, for life, for people."
And coffee lovers are grateful for Roast & Toast, where the philosophy is "Great coffee doesn't just happen."
"Using carefully selected beans from around the world, we roast according to bean profile, create blends, and conduct small batch techniques to maintain a selection of freshly roasted varieties," said Mary. "We never sell coffee more than two weeks old. Any coffee inventory roasted over two weeks prior is donated to Brother Dan's Food Pantry in Petoskey."

Each day the Roast & Toast team brews five varieties, rotating the offerings with coffee sourced from around the world. "We like guests to sample the globe with our daily brews," said Mary. "For those with a favorite origin, we have expertly made French-pressed coffees … we all have our passions."
Whether crafting a cappuccino or making a mocha, the Roast & Toast baristas are passionate about coffee. For those who prefer a little sweetness and zingy flavor, they offer Northwoods Soda and Syrup's small-batch syrups made with real cane sugar.
"We are proud to partner with two local businesses that utilize our coffee," said Mary. "Northwoods Soda makes Espresso Root Beer with our Roast & Toast espresso, and Beards Brewery serves Beards Blend coffee and makes Malabar Black IPA with our Indian Monsoon Malabar coffee."
Roast & Toast coffee is exclusively served at City Park Grill and Palette Bistro, sister restaurants of Petoskey's Wineguys Restaurant Group.
But there's more than coffee to the Roast & Toast experience. Unlike your average coffeehouse, the shop invests mightily to make its food component a staple and stand-out. From baked goods to salad dressings, from hand-cut sandwich meats to breads, everything is made in-house using products from local growers whenever available and in season. Roast & Toast offers options — dine in, take out or even have your party catered.
BEFORE THE BEANS
The Keedys grew up in suburban Detroit and both graduated from Michigan State University. Mary majored in dietetics, while Bob's degree is in hotel management. He trained in New York City, honing his craft as a professional roaster for 15 years. One of his apprentices was Chuckie Grooters, now Roast & Toast's head roaster.
Using their savings, the Keedys opened Roast & Toast in the former Port of Call shop in May of 1993.
"We had worked for enough people and had enough (money) saved," said Mary. "We had looked in Traverse City and my mom, who lived in Alden, actually found the location in Petoskey."
After seven years, the Keedys launched a facelift and enlisted artist Jesse Hickman to create Roast & Toast's brightly colored façade, featuring cascading chunks of plates and cups, in 2001.
"Jesse did all the work with the broken cups," explained Mary. "We feel very blessed to have that."
Later the Keedys opened a second location at the Burns Professional Building." We are very grateful to the medical and hospital community for their continued support of Roast & Toast. And, as the hospital grows and expands, we look forward to doing the same with them."

The Keedys credit much of their success to their low turnover rate. "A lot of our people stay on year after year," said Mary. "Terry McNabb, a dishwasher, has been with us for 17 years. He's amazing. He's here every day, on time, for 17 years."
Ben Walker, general manager and now part-owner, started at Roast & Toast in 2001 when he was just 18 years old. He had been frequenting the place so often that the Keedys asked him to join the team. He agreed, eventually becoming a partner last year.
"Roast & Toast was my introduction to the local community," recalled Walker, who grew up in Alanson. "The job here exposed me to what Petoskey is all about. … I wanted to move to Alaska, but after starting to work at Roast & Toast, I fell in love with Petoskey."
Another key member of the Roast & Toaster team is barista Hillary Davis, who joined in 2015 to train as the assistant roaster. Her skills and knowledge of brewing have made her a quick study in the craft of roasting. She's a member of both the Baristas Guild and the Roasters Guild.
Year-round the staff numbers about 25, with another dozen or so needed for the busy summer months. [Note to those hungry for employment: "We're looking for people now," said Mary. "Since every staff member will interact with customers, we need friendly people with good people skills."]
Throughout the years, Roast & Toast has always been a charitable organization, supporting local groups through donations and sales of their burlap coffee bags.
"We receive coffee from 16 countries, and more than half are fair trade organic, and some come direct from the coffee farmer," said Mary. "We source almost all of our beans through Café Imports, a coffee brokerage house based in Minneapolis. They have green-coffee buyers all over the world who build relationships with farmers … . We trust their mission and philosophy for fair and quality purchasing."
Some of the Michigan companies Roast & Toast supports include the Alden Mill House, Beards Brewery, Big Apple Bagels, Bill's Farm Market, Fustini's Oils and Vinegars, Great Lakes Potato Chips, Maple Moon Sugarbush and Winery, Martinchek Dairy, Michigan Dried Cherries and Cherry Concentrate, Northwoods Soda and Syrup, Petoskey Plastics and Plath's Meats.
Roast & Toast is open 7am to 7pm daily at 309 E. Lake Street in downtown Petoskey. To learn more, visit www.roastandtoast.com or call (231) 347-7767. $
MAY EVENTS
Roast & Toast is celebrating its silver anniversary with an event or special every single day in May, plus weekly drawings. The celebration starts May 1 with $2.50 lattes and a new spring-summer menu. Throughout the month you'll find several 25 percent lunch discounts, roaster facility tours, Throwback Thursdays with '90s music and classic menu items, plus a nitro-coffee day, and more. Follow the fun on Roast and Toast's Facebook page.
Trending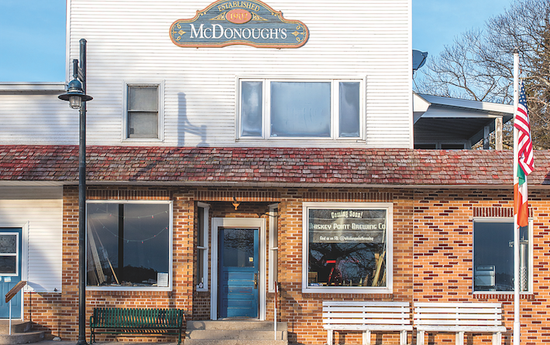 Welcome to Michigan's Most Remote Brewery
After years of planning and honing his beer-making skills, this spring, Patrick McGinnity plans to open Beaver Island&rsqu...
Read More >>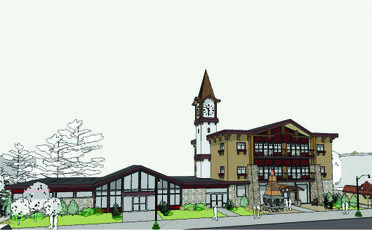 Gaylord: A boomtown Up North
Gaylord native Gary Scott had moved to Indiana, where he and some partners started a business to invest in distressed prop...
Read More >>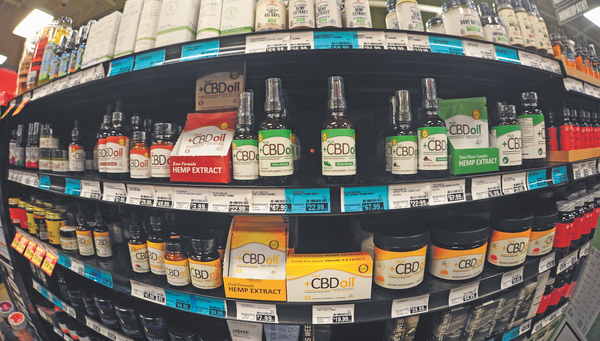 CBD Laws: Dazed and Confused
The sign outside of Family Video in Kalkaska lets drivers know the store has more than just movies. The sign reads: &...
Read More >>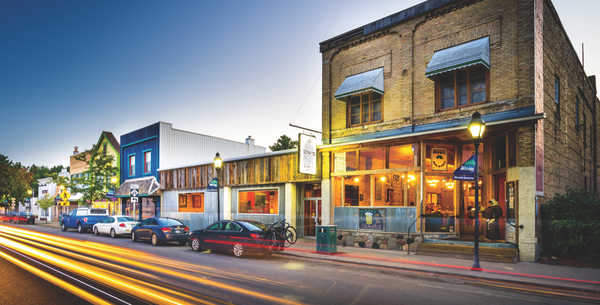 Small Up North Towns on the Rise
Spotlight on Bellaire (pictured)Seems Traverse City isn't the only place in the region making those "Best...
Read More >>
↑