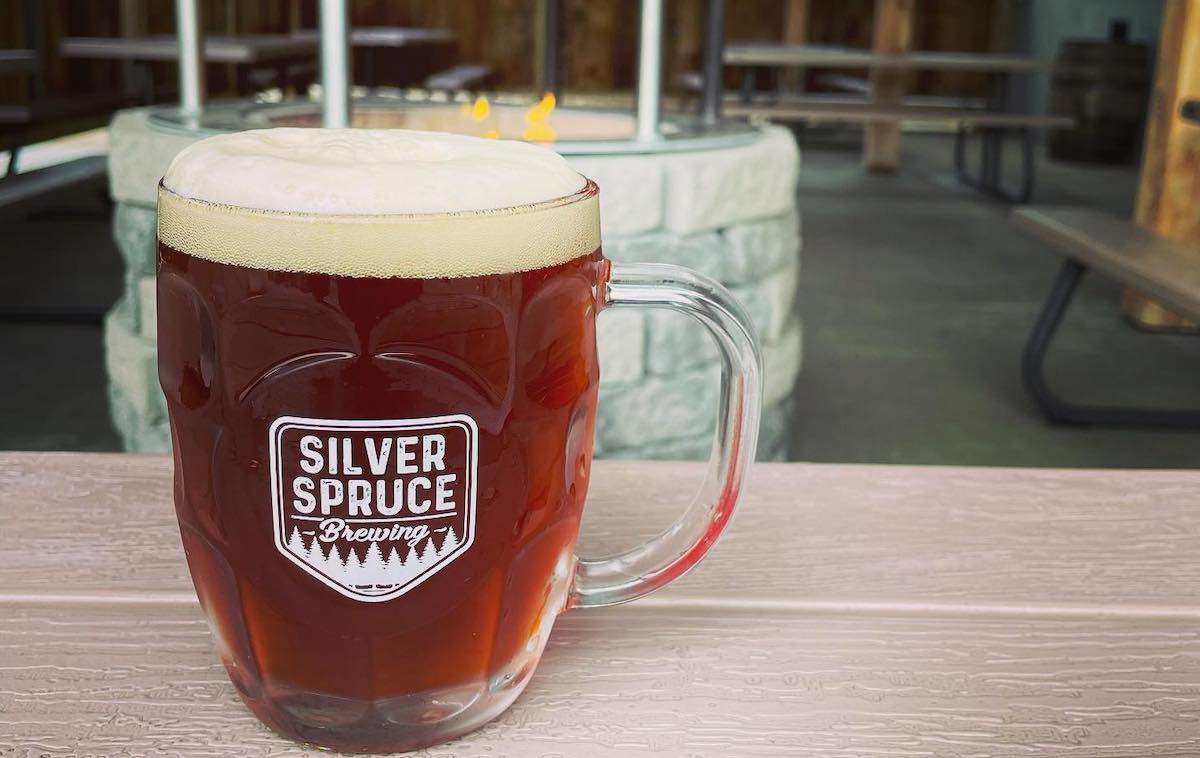 Prost! Cheers to the Oktoberfest
Five Traverse City brewers share their plans for the season's No. 1 beer
September and October bring some of our favorite things to northern Michigan. Fall colors. Hunting season. Halloween candy. Sweater weather. But we'd be remiss if we didn't talk about one of the best parts of autumn: the return of Oktoberfest beers.
Despite the name, the original Munich Oktoberfest traditionally kicks off in September (having started on the 16th this year), and even though pumpkin beers used to reign supreme, fall has recently become the domain of the malty, sweet Oktoberfest brews that dominate menus for a couple months each year.
We reached out to a few leading TC-area brewers to find out what makes a great Oktoberfest beer…and what their autumn party plans look like.
Andrew Kidwell-Brix, Earthen Ales
With regular events like Small Batch Sunday and Two-Wheel Tuesday, plus bigger celebrations like their recent Shark Week Plus Beer, you might think Oktoberfest could be an afterthought for Earthen Ales.
Wrong: They've produced an Oktoberfest each fall for as long as the brewery has been open, meaning "this will be the seventh," according to owner Andrew Kidwell-Brix. Their traditional Marzen-style beer hasn't seen a ton of changes over the years, though this year they're skewing even more authentic than usual.
"We've always done German malts; that's always been important to us and gives us such a big flavor component to the style," Kidwell-Brix says. "But this year, we are using German-grown hops as well." (This is in contrast to the locally-grown European-style hops like Tettnang and Hallertau that were available in previous years.)
What makes up a good Oktoberfest at Earthen Ales? "For me, it has to have a rich malt flavor. We don't like a whole lot of caramel in ours; you won't find any caramel malts in the recipe, so it's probably on the drier side. Even though we don't serve it by the liter, we want it to be a beer that you could consume by the liter," Kidwell-Brix explains.
Earthen Ales will also hold a Fall Fest with a variety of lagers, plus other continental-style beers alongside the O'fest. "It's usually one of the last good opportunities to spend time outside before Halloween comes in," Kidwell-Brix says. "The snow is not usually too far behind." (Good thing Oktoberfests pair well with wintry days as well!)
Scott Stuhr, Silver Spruce Brewing
It's not really a secret, but there's a lesser-known truth about Oktoberfest beers: There are actually two kinds of them. The more common style in America is the Marzen; traditionally a stronger, darker, and sweeter beer. The more modern "festbier" is the style actually sold at today's Oktoberfest, which is lighter, brighter, and easier to drink one liter at a time. Which makes it pretty cool for Silver Spruce to produce two kinds of Oktoberfest each year.
Stuhr's experience making Oktoberfest goes back before the birth of Silver Spruce, when he was a brewer in Asheville. "I've always made some form of an Oktoberfest. Where I was most recently, we had a GABF gold-medal winning Oktoberfest, so we definitely brewed that a lot," he says.
Silver Spruce focuses mainly on lager styles and wood- or foeder-aged beers, "so Oktoberfest is right in our wheelhouse," Stuhr explains.
Both of Silver Spruce's Oktoberfests are as true to style as Scott can make them. "All our malt is imported from Germany; we use German hops, German lager yeasts and we give it a lot of time," he says, "We take it very seriously; it's 100 percent by the book."
That dedication to genuine German-ness pays off. "It's probably our most popular beer. When the time comes that we have Oktoberfest out, it outsells everything," Stuhr says.
Both of his Oktoberfests are out now, following a Sept. 16 party which featured other German style lagers, special food menu items, and live polka music for some extra gemütlichkeit.
Joel Mulder, MiddleCoast Brewing Company
MiddleCoast also makes two different seasonal options for Oktoberfest, but as owner Joel Mulder explains it, they've opted to go beyond tradition for one of theirs.
The first brew is a classic Marzen using traditional Vienna and Munich malts, "and it's brewed in a way to really highlight the malt with a lot of toasted malty flavor in there," he says. The other is a bit different. "One we flavor with a little bit of pumpkin, so it's a pumpkin Marzen."
That brew came around following a lot of requests for a pumpkin beer, but it's not your classic cinnamon-clove pumpkin spiced latte beer.
"We actually made a pumpkin beer that highlights the Marzen aspect of it," Mulder explains. "We use a pumpkin natural flavoring—an essence of pumpkin. We do add some of the spices to let you know it's pumpkin, but we definitely didn't want to do one of those 'pastry beers' that just gets so sweet," he says. "It's quite lovely. It's the only pumpkin beer that I'll drink and go, like, 'Ooh, that's a good pumpkin beer.'"
Those beers and many others will be on display at the MiddleCoast annual Oktoberfest party, which will be indoors this year as opposed to previous years extravaganzas in an outdoor tent. Expect additional German styles like dunkels and pilsner alongside seasonal fare like bratwurst and sauerkraut plus live music. All of this is in the space that MiddleCoast now owns outright, and with their new brewstillery status, you can expect to see extensions of their Benevolent Spirits line of more high-proof options as well.
Brian Richards, North Peak Brewing
While North Peak's annual packaged Oktoberfest, Dauntless, rolls out of their production facility in downstate Dexter, Brian Richards is hard at work crafting his own locally-brewed option to have on hand at the Front Street brewpub as well. Richards, who joined North Peak in 2019, cut his teeth in Marquette as head brewer at Cognition Brewing after spending some time at Blackrocks Brewing.
He's been dialing in his Oktoberfest recipe for the better part of the past decade, and like many others, defines a good Marzen by its maltiness.
"It's just gotta have a strong malt backbone with a little bit of the suggestion of a light sort of toffee note underlying in the background. Just enough hop character to keep the malt sweetness at bay, just to give it a nice balance but not provide bitterness," he says.
That love of malt could carry that beer through other parts of the year as well, he says. "I love Marzen in general, so it wouldn't be uncommon to see me just have a Marzen on the menu, not even as an Oktoberfest."
North Peak is planning on having a robust series of dishes available during their autumn celebration including things like currywurst, sauerbraten, wienerschnitzel, and other delights. Expect to pair Richards' true-to-style Marzen alongside it. "I try to just nail the style—I'm super traditional," he says. "This is the one time of year where you want to have that one beer that you can always depend on to just taste like an Oktoberfest."
James Warren, Workshop Brewing
Workshop Brewing has been refining its Oktoberfest since its debut in the mid-2010s, and the beer has always been a big hit both in front of the bar and in the brewhouse.
"Something about this time of year just makes me and many others want to reach for something a little more malty," says head brewer James Warren. That said, if you like a brew on the slightly lighter side, their popular Tap & Die seasonal release skews "more towards the festbier moniker," Warren says. "The goal is to create something supremely sessionable while still being interesting enough to make you want to have more than one."
This year's brew comes with a change in malt providers (to the new and sustainable Proximity Malts), and for a beer that Warren describes as "a celebration of malt," that's no small adjustment. The 2023 batch is a bit more approachable on the ABV front as well. "We have also lowered the alcohol content on this year's rendition, hoping to make the beer even more sessionable," Warren says.
Their Tap & Die is out now, and they're releasing a new batch of their Slater's Axe German pilsner as well. Want something a little bit more exotic? Head to their new location, Kingsley Local Brewing, for a special version of that pilsner aged in an Ethanology gin barrel. No package options for these, either: "These will be on draft until they're gone, so best to stop in when you next get a chance," Warren warns.
Trending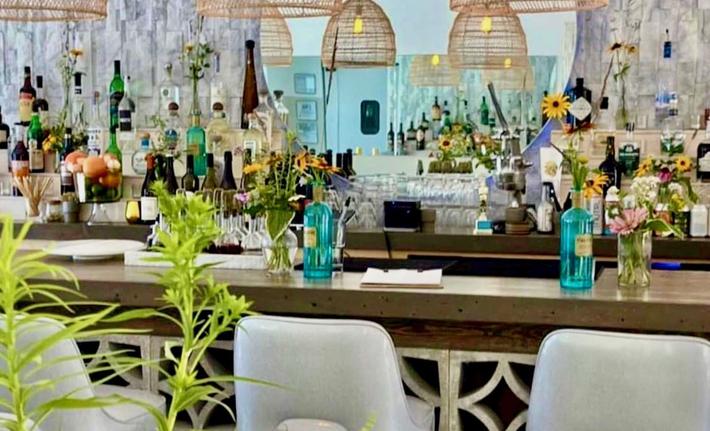 Your Fall Restaurant Guide: Six Spots to Stop for a Bite in Northern Michigan
The weather may be cooling down, but the culinary scene in northern Michigan is heating up. This summer, we explored six n...
Read More >>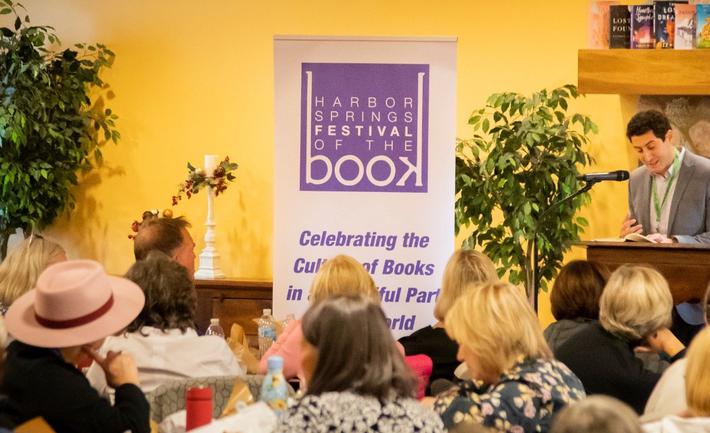 A Weekend of Books
It's a bookish weekend in Petoskey, Bay Harbor, and Harbor Springs! (Be still, our literary hearts!) First up is the...
Read More >>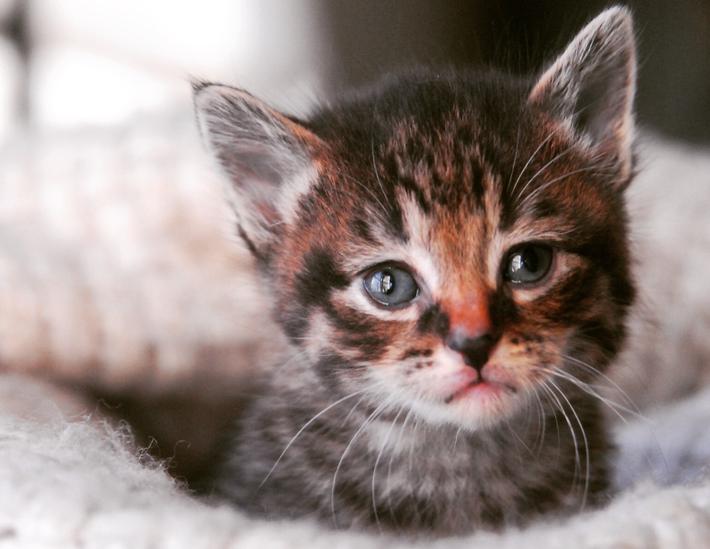 Make Your Pet Famous!
Every fall, Northern Express puts together our Pets Issue, which features stories about our beloved furry friends. As part...
Read More >>

Transformation on the Trail
It's no secret that the Boardman Lake Loop Trail in Traverse City is a popular spot for a stroll. And after a summer...
Read More >>