Scovie's serves up fresh food in a bistro atmosphere

Five doors down from the iconic Charlevoix drawbridge on Bridge Street, with views of boats traversing the Round Lake Channel, you'll find Scovie's Gourmet, the deli and cafe that Vi Keller opened in 2003 with her former husband after moving Up North from Chicago (they combined their names — Scot and Vi — for the business moniker.)
The cafe's changed a lot over its dozen years, but while the surroundings and specials may have evolved as the business has expanded, the food has remained the big draw.
DIFFERENT IS GOOD
Eric Wlodarczak is Scovie's manager; he moved to Charlevoix from Monroe near Detroit in a bid to escape crowded city life. With no prior food service experience, he applied at Scovie's and instantly knew he wanted to be part of it.
"The people are what make it fun to work here," he said. "Scovie's isn't a corporate environment, and it's never the same old routine; it's like a French bistro that's always changing and always different, and that's fun."
While Scovie's has long had a loyal clientele, three years ago management decided the restaurant was in need of more space, especially during the busy tourist months, so it took over the building next door (Elements, a gift shop that was housed there, moved to another location in Charlevoix) and expanded from 50 seats to 104.
FRESH AND FAST
The informal environment, all done up in earth tones, reflects Charlevoix's lakeside resort feel, with a vintage worldly edge provided by accessories that Keller acquired in France and Western Europe.
"We're definitely casual," Wlodarczak said, "we've got nice wooden tables with seasonal tablecloths, and the decor features lots of neat souvenirs that Vi brought back from her travels."
Outdoors, when the seasons permit, several tables perch narrowly on the sidewalk in front of the cafe, allowing for equal watching of both people and Round Lake. But indoors or outdoors, you'll get your food fresh and fast, as is part of Scovie's philosophy.
"We're committed to making sure everything gets to the plate as best as we can do," said Wlodarczak. "All of our dishes go directly from kitchen to table, and never sit under warming lights."
Scovie's also doesn't have a deep-fryer. Most of the entrees are sauteed and finished up in a convection oven; all of the sandwiches are handcrafted and made to order.
"We even make our own roast beef and corned beef right in-house," Wlodarczak said.
LOCAL FAVORITES
Scovie's doesn't offer breakfast, although there are savory quiches that would do the trick if needed. The lunch menu is available all day, including two soups, one broth and one creme; the potato and onion soup with caramelized onions, potatoes, garlic and cheddar cheese is a popular pick at lunchtime.
"One of our best lunch items is our northern Michigan chicken salad," Wlodarczak said. "It's got white meat chicken, Traverse City dried cherries and toasted almonds; everyone loves it, so we serve it several different ways, in sandwiches, wraps and salads."
The hamburger menu features half-pound, all-Angus beef burgers, served on pretzel rolls sliced in half. The Skinner burger, with bacon, cheddar cheese and house-made barbeque sauce, is a particular local favorite.

SEASONAL SELECTIONS
Once the dinner hour rolls around at 5 p.m., the dishes turn a little more hearty, with one top pick being Scovie's bruschetta chicken — breaded white meat topped with tomato, onion, garlic and a five-cheese blend; it's all baked and then finished with a balsamic vinegar reduction.
"Another is our pecan-crusted walleye," Wlodarczak added. "The fish is encrusted with crushed pecans and panko, and it's served with rice pilaf and amaretto beurre blanc sauce over the top."
Wlodarczak also pointed out that Scovie's works to keep selections on the menu for everyone, including chicken, beef and vegetarian items.

MOVIE MADNESS
A fun time to dine at Scovie's is during Dinner & Movie nights. For $25 per person, you can enjoy a starter, dinner entree, dessert and a movie right in the cafe, projected onto a 10-foot screen.
"Movie nights are so great," Wlodarczak said. "We 'theme' the food to the movie that will be playing, and if there's food in the movie itself, we try to copy it onto our menu."
For a showing of the film "The Cider House Rules," Scovie's served up a fall menu of stuffed pork with a baked apple dessert; a screening of "Willy Wonka and the Chocolate Factory" inspired a dinner that looked like dessert, including meatloaf shaped like cake with mashed-potato "frosting."
"I think the best so far was when we showed 'West Side Story,'" Wlodarczak said. "We offered competing menus for the Jets and the Sharks."
And finally, you can get a little slice of cake heaven in the form of Vi Keller's recipe for carrot cake, a baked-from-scratch confection that includes shredded carrot, coconut, dried cherries, cinnamon, creme cheese icing and a hand-pressed layer of pecans on top.
Scovie's Gourmet is located at 111 Bridge St. in downtown Charlevoix. For more information, visit scovies.com or call 231-237-7827.
Kristi Kates is a contributing editor and freelance writer.
Trending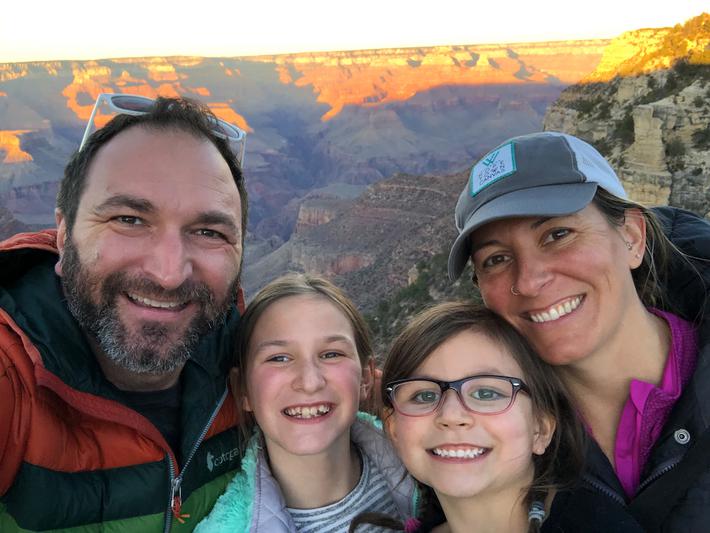 A Nine-month Family Vacation
Long before the pandemic, Joe and Christina Sanok had a plan. A dream, really: They wanted to take off with their kids and...
Read More >>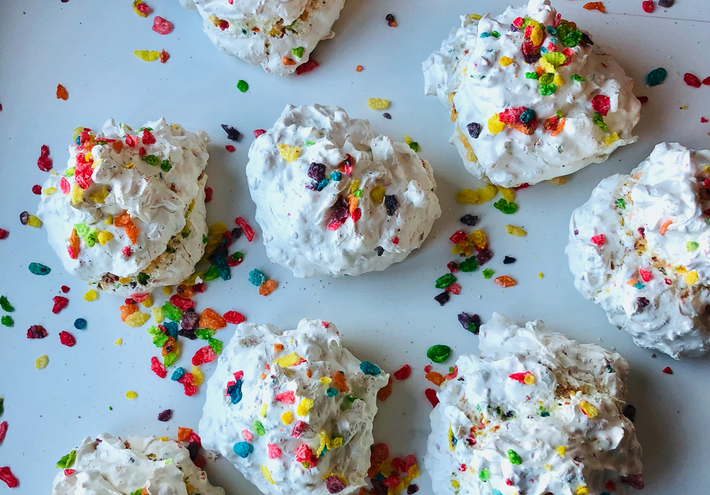 7 Batches Made in Heaven
Let's be honest: Picking the best cookies in northern Michigan is an impossible task. There are so many "right...
Read More >>
Respecting the River
Forever, the Grand Traverse Band of Ottawa and Chippewa Indians (GTB) has regarded the water — and the Boardman/Otta...
Read More >>
Not a Clue
Surely politicians wouldn't be so clueless that they'd lie about COVID-19 deaths or take a vacation during a statewide eme...
Read More >>
↑