Springtime at Spring and Porter
The modern fine-dining eatery in Petoskey gears up for its second summer
Opening a restaurant is a famously difficult proposition. Opening your first restaurant after building a reputation at Petoskey-area dining destinations like Tapawingo and Chandler's? That sets the expectations bar pretty high. And then deciding to take the reins of a restaurant that has served generations of northern Michiganders for nearly a half-century?
The co-owners of Spring & Porter, Alyssa Harrold and Tommy Kaszubowski (who is also the executive chef), certainly know how to challenge themselves. But they're rising to the occasion as they enter their second summer operating their restaurant at the site of the former Villa Ristorante Italiano, which operated for 45 years prior to closing in 2021.
"It was a leap of faith. I got to know a lot of people working downtown for 14 years, and I think reputation did carry us quite far," Kaszubowski says. "It's been a nice transition [and] the growing pains are kind of minimal."
In addition to Kaszubowski's extensive career in top-tier kitchens, Harrold also brings her own hospitality credentials to the table, which she didn't earn solely in restaurants. After meeting Kaszubowski while waiting tables in 2009, Harrold pivoted to working as a probation officer for the last seven years. And if you think there's a crossover between working with customers in restaurants and with people on probation, you're right.
"It's really about people skills and being genuine with individuals, and wanting the best for each person that you're working with," she says. "I found those skills really nicely transferred to one another."
A Touch of Italian
Transfer has been the name of the game. Villa Ristorante Italiano was—you guessed it—an Italian spot, and Kaszubowski's menu remains Italian-inspired while making its own mark.
"I love the flavors of Italy. Italy has about the best diversity of food you can find anywhere. So I really like using that, but not traditionally," Kaszubowski says.
He jokes that there will probably never be a lasagna on his menu, nor seven pasta dishes. (Noodle lovers, adjust your expectations.) But Kaszubowski is committed to having a "touch of Italian" to elevate what he sees as a locally-focused menu that allows him to be creative in the kitchen all year round.
Nevertheless, Fans of the Villa and Kaszubowski's previous restaurant stints will still find some familiar dishes on the menu.
"For staple things, it's been the spaghetti Bolognese and the halibut on risotto," he says. "Those are two staple sellers which I've been known for over the years." On the Villa side, Kaszubowski has kept a version of Pane con Aglio—essentially garlic toast ciabatta with roasted peppers, four cheeses, and balsamic vinegar—that "sells like crazy."
"I didn't know how it would mesh with what we're doing, but it's been really flying out here," he says of the dish.
A Seafood Town
"What we're doing" is also adding seafood to the menu, including some items that might be a little foreign to some diners.
"Octopus has done well, which is surprising; we do a grilled octopus dish with white beans that has been on for a while now. I always have found that Petoskey is a seafood town, especially in the summertime," Kaszubowski says.
Other frutti di mare items that jump off the menu—at least for us hungry writers—include oysters on the half shell and the Day Boat Sea Scallops, prepared with crispy prosciutto, confit garlic, broccoli, and wild mushrooms. Landlubbers can opt for the Pesto & Fontina Crusted Chicken Breast, a thigh cut with red bell pepper fondue and potato gnocchi, while vegetarians will enjoy the Arancini (crispy fried parmesan risotto) and the Cheese Platter with a variety of cheese, fruit, nuts, and spreads.
New for this year is a freshly-revamped craft cocktail menu. While the Spring and Porter team did acquire an expansive wine cellar from the Villa (more on that below), Kaszubowski and Harrold want to showcase some other beverage options beyond a vintage old-world wine.
"The cocktail push has been just to match with what our customers want," Harrold says. "Tommy is really focused on customer service, [and] people want craft cocktails right now. And that's their first taste of the restaurant, because you usually order drinks before you get your wine with dinner. So we want to have that first taste matching the food."
Which is not to say that wine is an afterthought. "Alex [Czinki, previous owner of the Villa] purchased amazing wines, and we're very fortunate to have that be our backdrop for our wine cellar," Kaszubowski says. "A lot of those wines are going to age really well, so for me, we're really creeping in the other world wines—we've got a lot of Napa cabs coming on board. But we're always going to have those big brunellos and barolos for our high-end wine list as well."
A New Atmosphere
Still, with all of those adjustments, the biggest change to the restaurant actually didn't happen in the kitchen or behind the bar. It doesn't even have anything to do with a customer's sense of taste or smell—it's a change to what you hear.
"We've been filling the place, so it got really loud in there," Kaszubowski says. "We had to do the sound paneling in the ceiling, and that changed the whole dynamics of the restaurant."
"We did not know that people would come in and be like, 'It's so loud in here,'" Harrold says. "I had no idea because when we took over, Alex never let the building fill. So we had every seat filled in the restaurant and it was … energetic, or lively, as I would tell guests. So we worked with a downstate acoustical engineer to craft new ceilings so it would look like shiplap paneling. It's actually the most expensive, worthwhile investment we've made. It's beautiful, [and it] softened the room. It was amazing. It's really improved the atmosphere of our space."
Kaszubowski and Harrold have learned that those details—big or small—make a major difference for customers and staff alike. And after running his own restaurant for a year, Kaszubowski says he definitely has an appreciation for what it takes to run it for much longer than that.
"Anyone that ran a successful restaurant for 45 years gets all the praise in the world from me. I did spend a lot of time with [Alex] while we were waiting for the liquor license to transfer [and] seeing all of what he put into this place and knowing that I wholeheartedly also want to do that at this place, he and I really connected well," Kaszubowski says. "He knew I could put my heart and soul into it, which he did too."
Harrod recognizes one more commonality between the owners of both generations of restaurateur: "We will be dragging [Tommy] out at [age] 85, saying, 'You can't cook any more!'"
(Don't worry, dear reader—we still have decades to go before that day comes.)
Find Spring and Porter at 887 Spring Street in Petoskey. (231) 347-1440, springandporter.com
Trending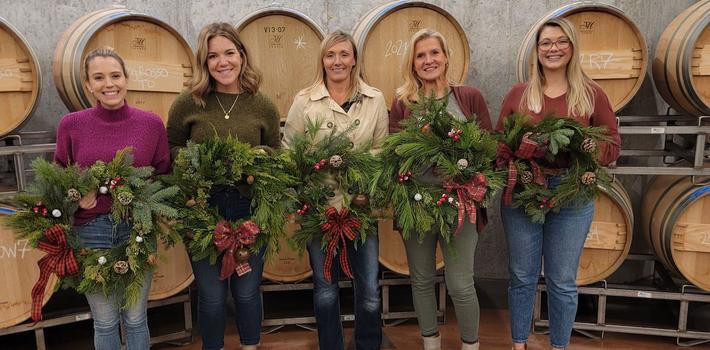 Wine & Wreaths at Mari
If you like wine and wreaths, you'll want to head to Mari Vineyards on Old Mission Peninsula. A 90-minute wreath-mak...
Read More >>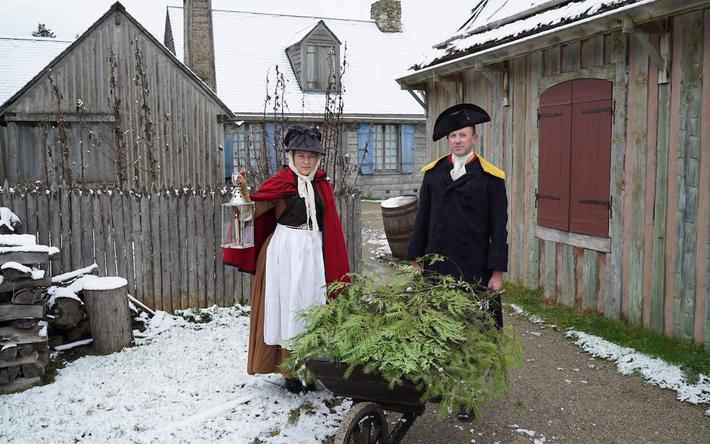 A Colonial Christmas
Christmas is coming to Colonial Michilimackinac in Mackinaw City on Dec. 9. Storytellers will bring to life the stories of...
Read More >>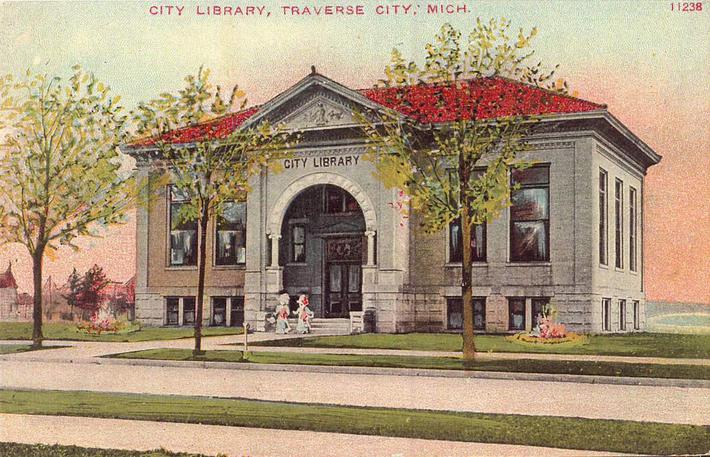 A Literary History of TADL
Next year, the Traverse Area District Library (TADL) will celebrate 155 years of lending books and knowledge in northern M...
Read More >>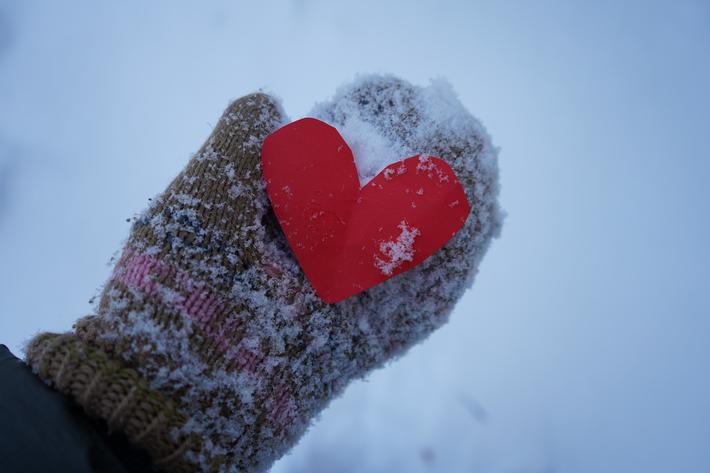 Merry Mittens
The Mitten Real Estate Group of Traverse City is helping make the season bright by kicking off their first Mitten Drive, w...
Read More >>