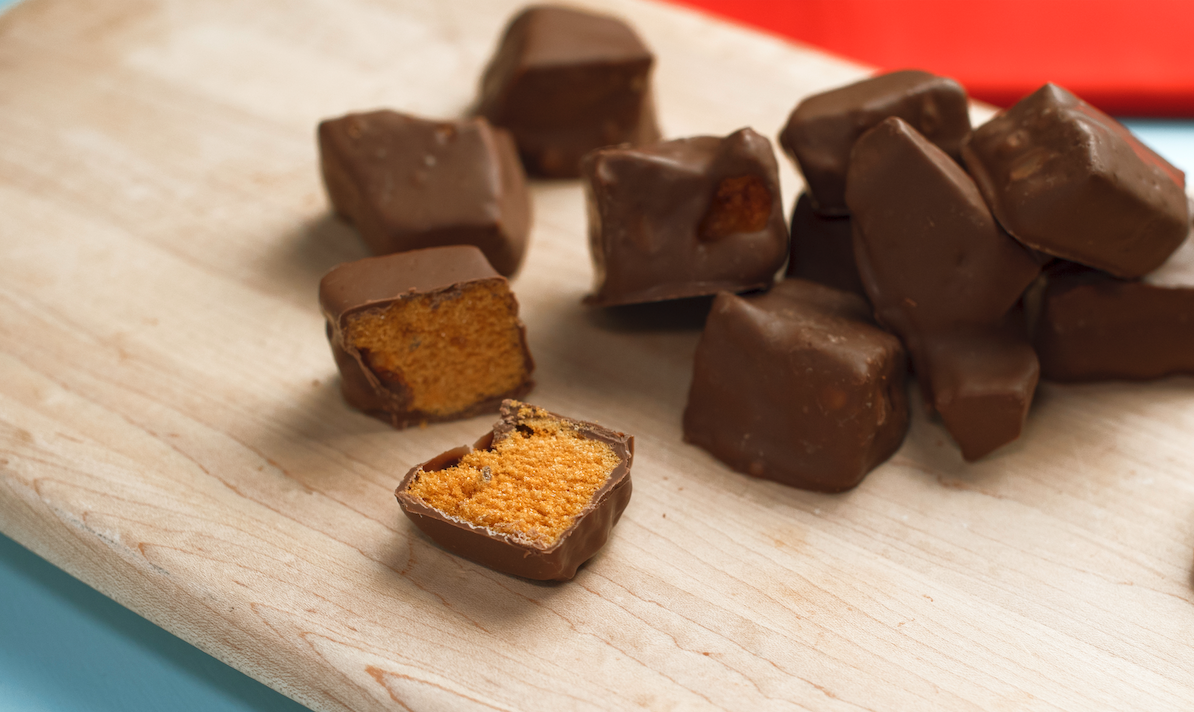 Tastemaker: Alpine Chocolat Haus Seafoam
Yes, it's September — but never fear, you've got a few more chances to chase after a few last summery pursuits. One of your sweetest options is the seafoam candy from the Alpine Chocolat Haus in Gaylord.

Very much its own kind of light, sugary sweet, the Chocolat Haus' seafoam — made from a secret recipe that includes sugar, gelatin, and baking soda — offers an unusual texture and experience, as well as a distinctive brown-sugar flavor.
"It starts off airy and crunchy at first bite, kind of like a Butterfinger bar," said Alpine Chocolat Haus staffer Keigan Dandeneau, "then it melts in your mouth like cotton candy. It's very unique!"
You can get seafoam on its own, or covered in a robe of the Haus' own chocolate; either way, it evokes summer memories of the shore like no other sweet can.

Find it at Alpine Chocolat Haus' main store at 208 West Main St., in Gaylord, (989) 732-1077, or other outlets around Michigan: alpine-chocolate-haus.com.

Trending
Moving Dirt And Stone
This year is taking a toll on me. I'm more sluggish. It's harder to get out of bed each morning. I have muscle pain that I...
Read More >>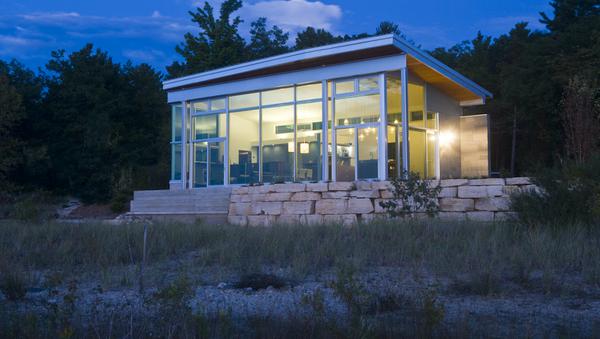 Northern Michigan Modern
From rustic log cabins to Victorian-style homes all the way to more traditional suburban-like developments, northern Michi...
Read More >>
Warts And All
Project 1619, a product of New York Times Magazine writers, is a potential public school curriculum that attempts to redef...
Read More >>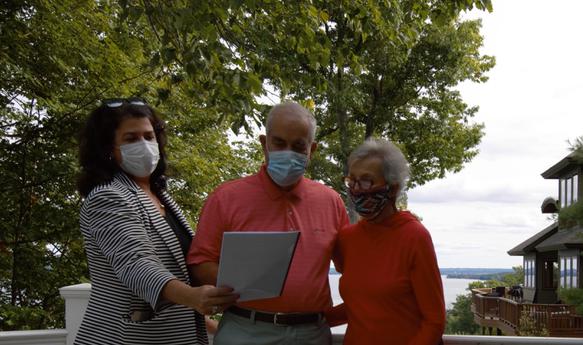 Pandemic Brings Even More Heat To A White-Hot Real Estate Market
There's a mad dash going on in real estate: companies bailing on their massive corporate office buildings, families ...
Read More >>
↑