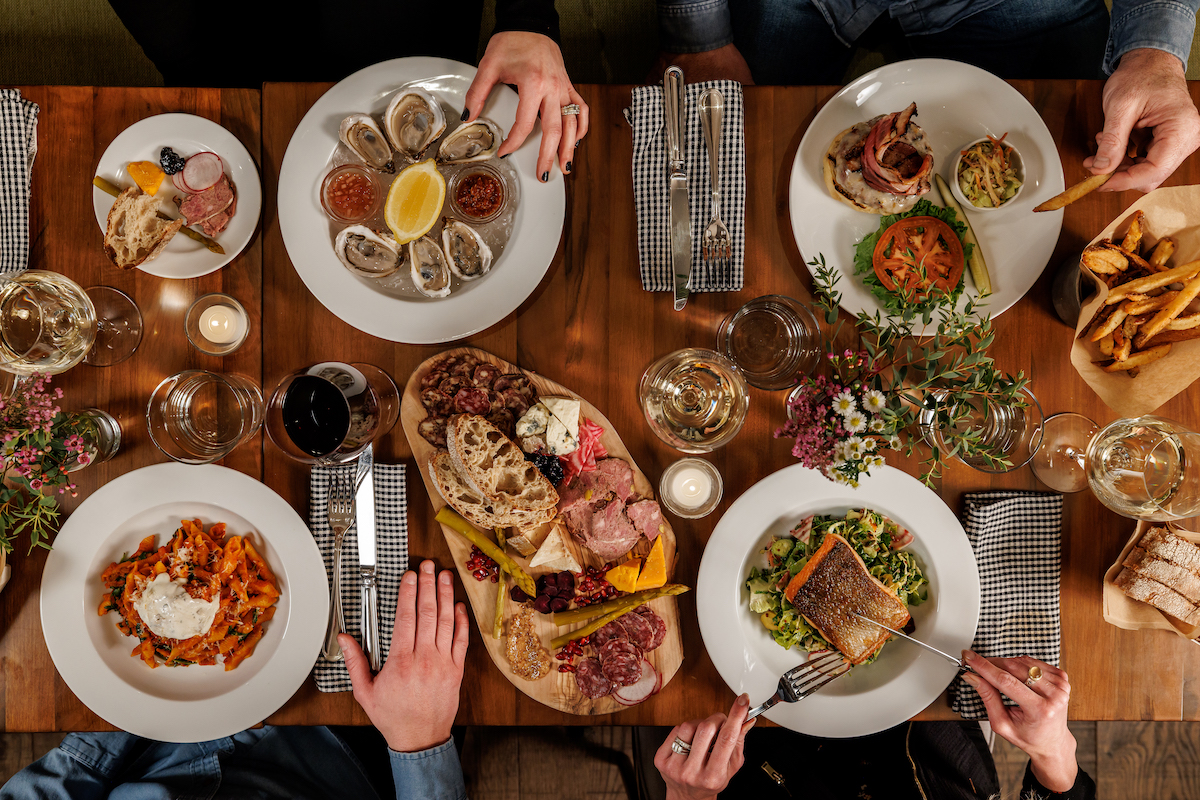 The Artistry of Artisan
The Delamar restaurant emphasizes craftsmanship at every turn
Those who work at Artisan all agree: This is not your average hotel restaurant.
"[Artisan] is a restaurant that just happens to be at a hotel," says Brandon Sheldon, general manager at Delamar Traverse City. "Artisan represents craftsmanship, hard work … the people that are building something and creating something wonderful."
Indeed, what has been built inside the former Holiday Inn is worlds away from what those of us long-time Traverse Citians would recognize. The interior of the restaurant has a warm, golden glow to it, offset by the bright blue waters of West Bay beckoning just beyond the windows. The vibe is decidedly classy without feeling stuffy—the type of place you'd go for drinks with girlfriends, a date night, or when the family you actually like is in town.
Artisan intentionally caters to versions of those groups with a lounge/bar area called the Tavern, a fine dining space, and a waterside outdoor patio that seats 60, which is open for the warmer months. They also have a private dining room for groups as large as 12.
"It's a place where you can come in and enjoy a really fantastic meal, have some high-quality service, and never feel like you're out of place," Sheldon explains.
Crafting the Experience
Now, this isn't the only Artisan on the block; restaurants of the same name can be found in two other Delamar properties in Connecticut. However, each location is unique, reflecting the foods and flavors of their environment: in this case, the Great Lakes.
"We do as much as we can from local providers," says Sheldon, noting that Artisan—which opened in August of 2021—is still in the early days of making connections with NoMi purveyors.
When something can't be found locally, be it shrimp or avocados or wine, the Artisan craftsmanship model takes over. "We're doing our best to not pull that food from large, corporate places. We're looking for those individual farmers or those individual makers that have quality, that have a story and have similar interests to us," Sheldon explains.
The food—which we'll talk about in just a moment—is only part of the equation. Other perks of Artisan dining include abundant parking (with free valet service), highly-trained staff, bayside tables, and an emphasis on the experience for NoMi residents. Sheldon says that Artisan will be experimenting with keeping a few tables open year-round for locals, even in the heyday of summer tourism season. He also notes that while online reservations are available, locals should call the restaurant and mention their Up North connection.
"We'll do everything we can to find space for you," he promises.
Crafting the Menu
When it comes to dining, the restaurant is open for weekend brunch, weekday lunch, and dinner seven nights a week. Next season's menu switch was underway when Northern Express spoke with Alex Truck, the director of food and beverage, so we got the scoop on a few must-try items you'll be able to find on the spring menu.
For your first course, try the grilled asparagus appetizer. This seasonal beauty features a white pesto, lemon olive oil, and grated walnuts. Truck mentions that dishes like this—falling on the gluten free and vegetarian or vegan spectrum—are a key component of Artisan's menu.
"We want to be able to be there to go over the top and really put out great offerings for those with dietary restrictions," he says.
Next up is the hanger steak. According to Truck, this is an item Artisan always wants on the menu, however it may be prepared, as a hanger offers a great cut of meat for a great price. This spring's iteration is Wagyu beef accompanied by watercress, fries, and a tangy shallot sauce. If you're not a red meat eater, Truck recommends the halibut, complete with pea and fennel puree, crispy yukon gold potatoes, and a lemon beurre blanc finish.
Last but not least: dessert. Artisan's in-house pastry team bakes up some delicious treats, including a fluffy vanilla cheesecake that goes above and beyond with sea salt and caramel. (Is your mouth watering yet?)
While you're there, be sure to sample from a robust wine list, multiple Michigan beers on tap, or Artisan's signature cocktails. "We want to have cocktails that are fun," Truck says. "They look pretty and they taste great. Each cocktail that we have should have a showstopping, unique element to it."
On a more serious, spirit-related note, Artisan will be featuring a cocktail this spring called United for Ukraine. Proceeds will be donated to the Ukraine Crisis Relief Fund of GlobalGiving, a non-profit organization supporting humanitarian assistance in Ukraine and surrounding regions where Ukrainian refugees have fled.
Crafting a Community
Delicious dishes aside, Artisan has another attraction for locals: The new home base for Yen Yoga will be right next door. (Aka, the perfect way to burn off those cheesecake calories.) The yoga studio left its downtown digs in 2020 and has been holding classes in one of Delamar's ballrooms while they await the end of construction. Sheldon says the build-out of the 3,000-square-foot space is well underway, with doors planning to open yet this spring.
Music lovers will also be drawn to the hotel this summer for live performances from local artists on the patio Wednesday through Sunday from 3pm-6pm (weather permitting). You can catch more tunes in the lounge Thursday-Saturday from 7pm-10pm or during brunch held Saturdays and Sundays from 11am-2pm.
For Truck, the next best reason to go to Artisan is to get to know the people behind the food. "We have a world class team," he says. "We remember names and faces and preferences. Already, we have a strong number of regulars who are dining in the restaurant three to four times a week as word spreads. And every time someone new comes into the restaurant, we want to just give them our best."
Find Artisan inside the Delamar Traverse City hotel at 615 E Front St, Traverse City, (231) 421-2150, artisantc.com
Trending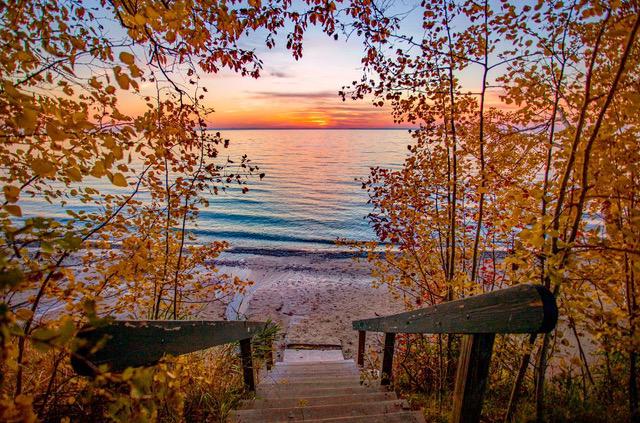 Cruisin' the Breezeway
Fall into East Jordan during the 15th Annual Autumn on the Breezeway! Choose from three different dates: Sept. 30, Oct. 7,...
Read More >>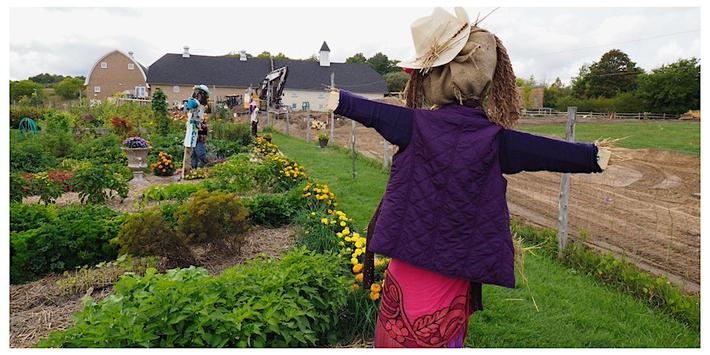 Scarecrow Szn
It may not be "spooky szn" (as the kids call it) just yet, but it does seem like it might be scarecrow szn. Th...
Read More >>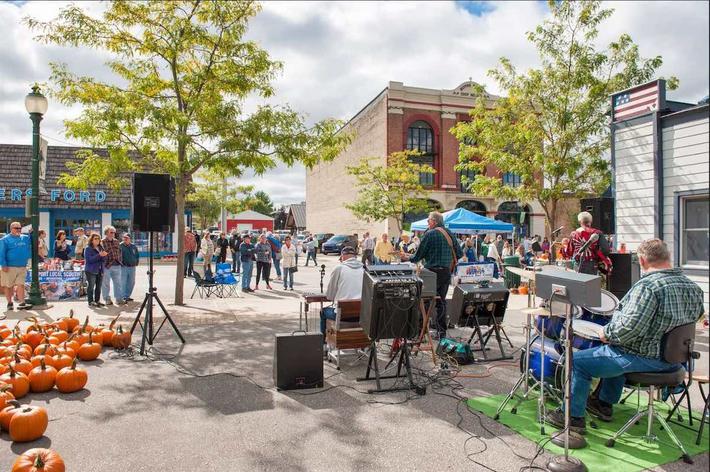 Celebrate the Harvest in Boyne City
Welcome to the season of harvest festivals! The days are getting shorter, the nights (and days) cooler, and it's tim...
Read More >>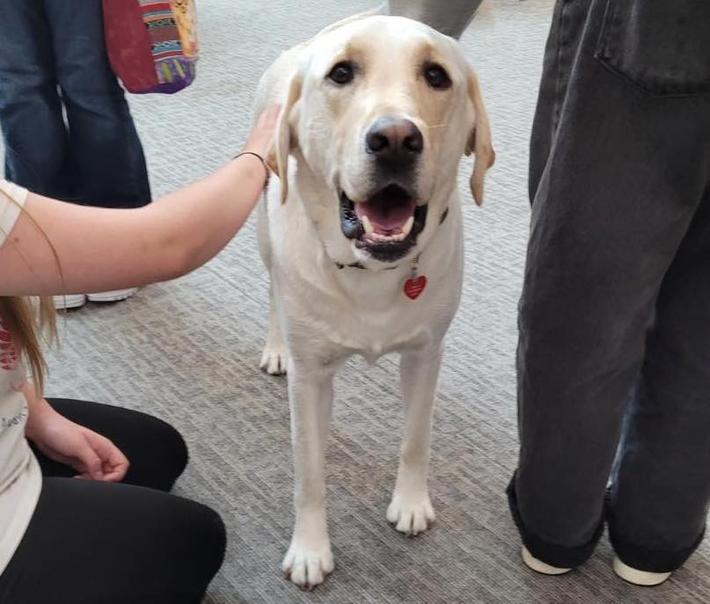 Pups on Campus
Traverse City West Senior High has brought on a very good boy as their newest staff member for the 2023-24 school year. Me...
Read More >>