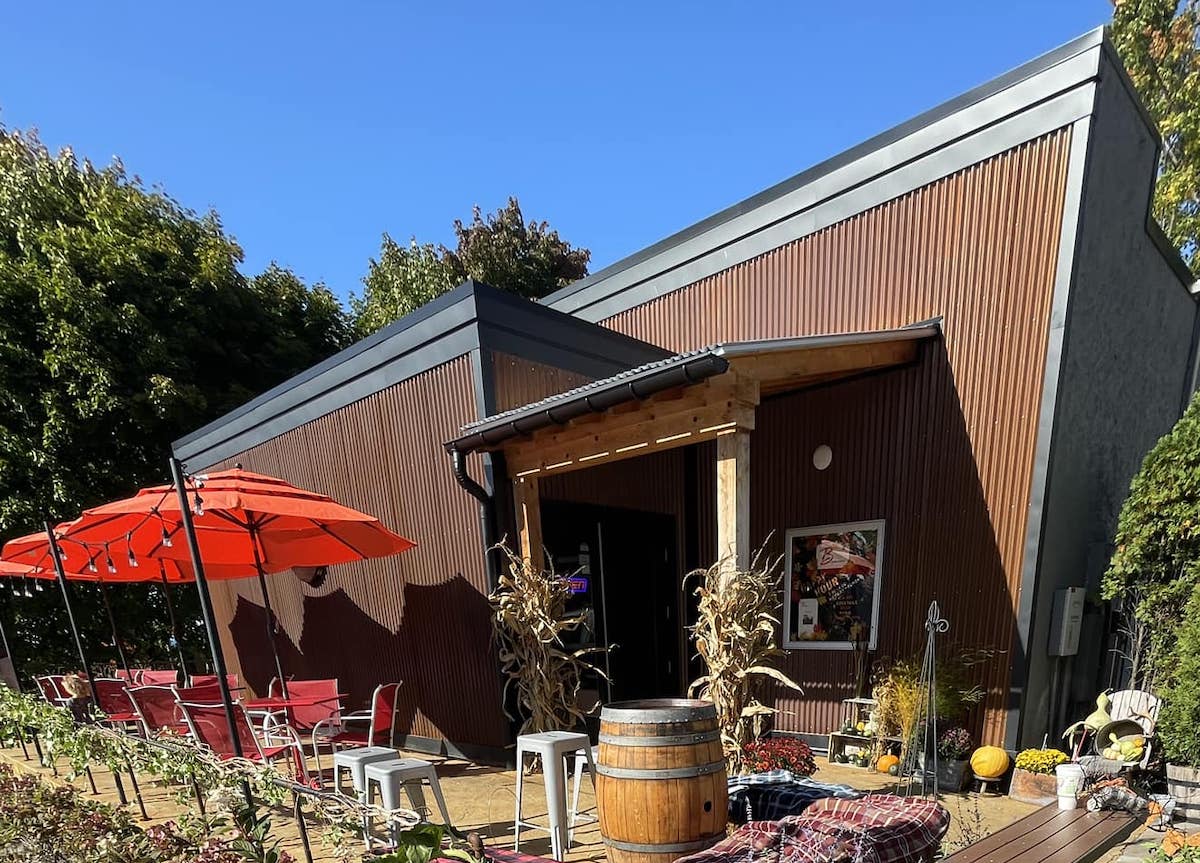 The Beacon Beckons
This Petoskey bistro blends high-end dishes with a laid-back atmosphere
Searching for elevated comfort food? A menu that changes often enough to keep you coming back again and again? Petoskey's Beacon Bistro fits the bill, thanks to the vision of owners Mark and Tawna Naturkas.
The Naturkas—she, a Mackinaw Island native, and he, a Detroiter through and through with family summers spent in Harbor Springs—are the dynamic pair behind Paper Station Bistro in downtown Harbor Springs and State Road Provisions Roadhouse near the ski areas and snowmobile trails, both popular venues with solidly great food, knowing service, and convivial atmosphere. Beacon Bistro, the Naturkas' third location, with its own vibe and presence, occupies a coveted spot in a blufftop neighborhood in the Gaslight District, with stunning views of Little Traverse Bay.
What's in a Name?
The restaurant gets its name from New York's iconic Beacon Theatre, a 1929 masterpiece and a favorite entertainment venue for the Naturkas when in the city.
Petoskey's Beacon is thoroughly industrial chic, with exterior corrugated walls painted to resemble the rusted weathering of a vintage building. An outdoor patio seats patrons in red chairs under red umbrellas. The interior, with room for about 75, is uncluttered but warm, with wood floors, wooden bench seating, and fresh linens on every table. Diners have a four-season panoramic view of Little Traverse Bay behind a wall of floor-to-ceiling soundproof windows, which mute the rush of the busy traffic below.
The restaurant opened about 18 months ago, and the Naturkas did not shy away from expansion, even under difficult times. Beacon Bistro was under construction when a freak windstorm toppled three big trees onto the site, and plans were put on hold again by the COVID lockdown in early 2020. Still, the couple was undeterred. "We just decided to forge ahead," Mike Naturkas explains.
When they were finally able to open under restrictions in summer 2021, Beacon already had a ready-made following from fans of their other locations. "People were starting to reach out, and it was a good start for us." Naturkas adds, "There's safety in numbers. The more restaurants you have, the better you do."
Start with a Plan
All three of the Naturkas' establishments are known for great food at a fair price. Harbor Springs' Paper Station resembles the beloved tiny neighborhood diners found in places like Detroit and New York (the name comes from NYC's "paper stations" where vendors sell magazines and newspapers), except that you can sip Dom Perignon with your Wagyu burger or a fine wine with your fresh walleye dinner.
State Road Provisions Roadhouse offers top-choice prime rib, (a deal at $25), Detroit-style pizza, broasted chicken, and a rare sighting in these parts: a salad bar. Plus, like any self-respecting roadhouse, there are pool tables.
The energy and drive behind their business model is palpable: determined, cohesive, clear-headed, and quality-driven, with a keen eye for price fluctuations and availability, and a solid lock on the bottom line. Case in point: The Naturkas' source the best ingredients locally and seasonally whenever available; they use downstate and out-of-state vendors for quality (beef from Detroit, sandwich buns from New York, for example); and they work regularly with national suppliers.
"We spend a lot," Naturkas admits, but he "chase[s] cost," by studying market prices to feature a cost-effective item while putting another on hold. (For example, serve grouper when the price is right, and switch it out when the price is less attractive.) And, details count: sauces and pastas are house made; there are no frozen foods; and by design, there is no deep fryer. Plus, executive chef Mark Ray has some serious cred: he was a two-time finalist on Iron Chef America, the Food Network's culinary game show.
And what about the competition? Finding a place in Petoskey's hot restaurant scene leaves Mike Naturkas unfazed. "I'm not competing," he says. "If we all do a really good job, we'll all be busy."
Yes to Eclectic
The Beacon menu is deliciously flexible, changing four to six times a year to reflect the seasons and the market, and it's smart to pay regular attention to the offerings. "We build on the favorites," Naturkas says, "and change out the others."
Beacon lunch standards include a variety of Wagyu burgers—blue cheese or olive tapenade, for example—or naan-based sandwich options, from the BLT to Buffalo Chicken to Greek. Try the authentic French Onion soup or an eye-popping salad, including the Times House with kale, avocado, quinoa, grapes, pecans, and goat cheese with citrus dressing or the Roasted Beet with mixed greens, pecans, pickled red onions, goat cheese, red and gold roasted beets, and a mixed berry vinaigrette.
For dinner, start with the Charcuterie Board (big enough for two) with a mix of Italian cured meats, smoked salmon, and a rotating selection of artisanal cheeses, served with crostini, peanuts, whole grain mustard, fig preserves, and dates. Or enjoy the Beer Mussels with garlic, shallots, fresh herbs, red chili pepper flakes, and Hamm's beer. "We serve a ton," Naturkas explains.
Patrons also love the Osso Bucco, with braised veal shanks, wild mushroom risotto, and mushroom red-wine demi.
Another big seller is the Bolognese, with rigatoni pasta and house-made white sauce (all the flavorful ingredients, minus the tomato base), finished with truffle and freshly-grated parmesan. Other entrees include Short-Rib Stroganoff with pappardelle pasta, mushrooms, and house dill cream sauce, or a 16 oz. certified Angus Chargrilled Ribeye with roasted potatoes and seasonal vegetables.
Add top-shelf spirits, "fantastic" mixologists, and a curated wine cellar for a stellar experience.
Find Beacon Bistro at 319 Bay St. in Petoskey. (231) 489-7999, beacon-petoskey.com. Open 11am to 9:30pm daily; happy hour Thursday–Sunday 3-5:30pm. To keep up with menu changes and specials, follow them on Facebook.
Trending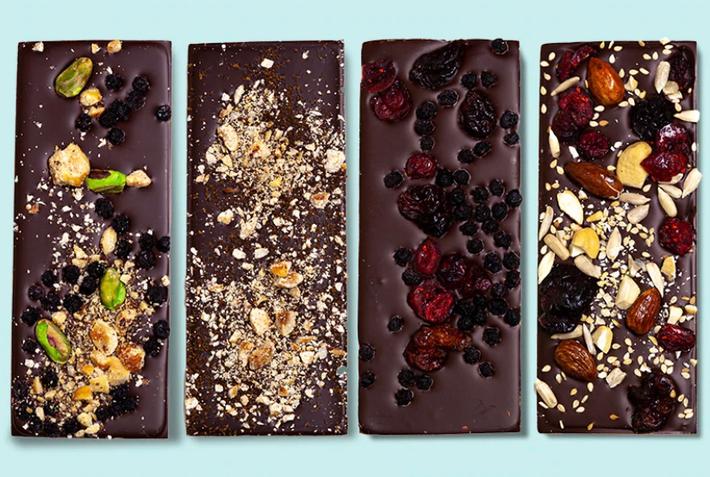 Curated Chocolate Pairings
Valentine's Day is approaching, and that has us thinking about our very favorite food: chocolate. We like it in drin...
Read More >>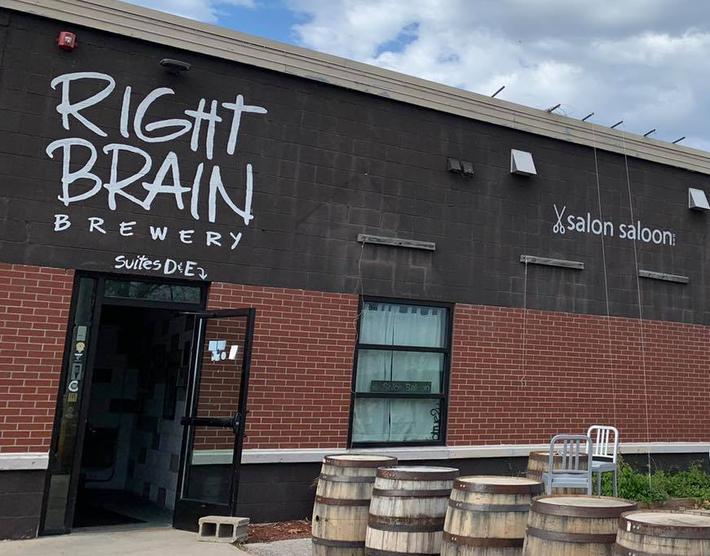 15 Years of Right Brain Beers
It's been 15 years since Right Brain Brewery of Traverse City opened their doors to bring you creative, sometimes za...
Read More >>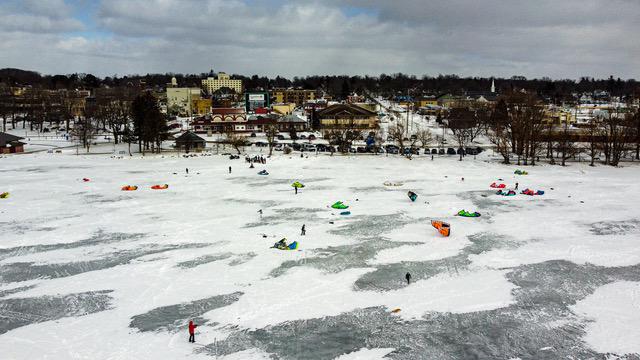 Flying Through the Snow
Leave the daily grind and head to a winter wonderland at the Midwest Snowkite Jam at Lake Cadillac Resort. Friday, Feb. 3,...
Read More >>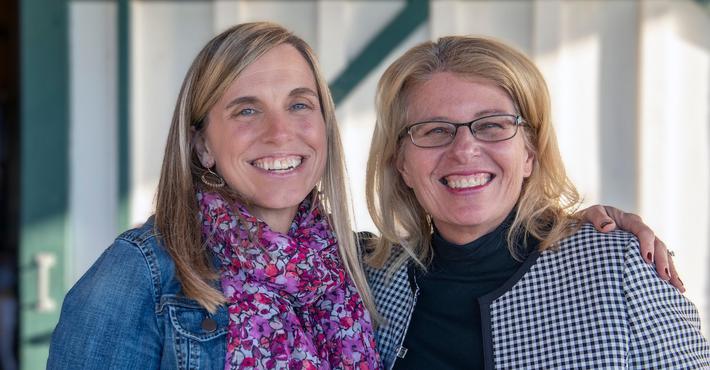 Wing Women: Beside Every Great Woman Is Another Great Woman
Friends. Mentors. Colleagues. Sisters, moms, and cousins. No woman is an island, and this week we're celebrating the...
Read More >>