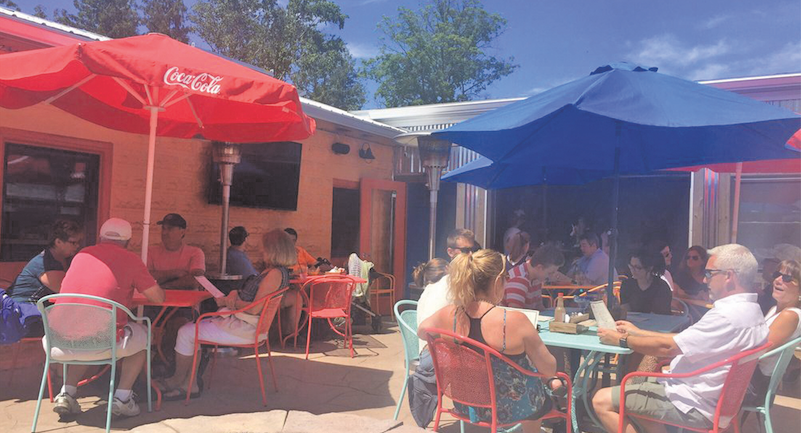 The Cantina
Mexican eats in Charlevoix's burgeoning Mercado
Evan Chappuies' evolution through the local restaurant industry started early.

As in, really early.

"I started working in restaurants when I was 14," Chappuies said. "I had a job washing dishes at the Villager Pub [in Charlevoix]. Since then, I've worked pretty much every restaurant role that there is. I never went to culinary school, so I've learned on the job, including managing several restaurants in the area."

The East Jordan native's most recent venture is The Cantina, also in Charlevoix, in which he partners with local developer Luther Kurtz. Kurtz is aiming to make one particular section of property in downtown Charlevoix into what he's dubbed "The Mercado" — a northern Michigan take on a Mexican market square, with a variety of businesses and social venues, including Chappuies' own.
HIDDEN FIND
"We want The Mercado to be a little destination dining and shopping area, with a fun, vibrant, casual atmosphere," Chappuies said. "Right next to The Cantina, you'll also find a flower shop, a full-service salon, an ice cream shop, and an antique store. Luther rents to all of them."

The Cantina can be thought of as a "hidden find," due to its location down The Mercado's alley.

"We're really off the beaten path," said Chappuies. "Luther actually brought the initial idea to me two winters ago. We saw this little building back there that was just a garage. It didn't even have running water. Anc he said, 'Wouldn't this be the perfect spot for a little Mexican restaurant, like a cantina?' I took that idea and ran with it!"

The men revitalized the building, adding an addition, a kitchen, and a patio.

"And I brought my good childhood friend Luke Meredith on as chef," Chappuies said.

SUPER STAPLES
Chappuies and Meredith's joint goal was to do a quick-service restaurant, similar to Mexican street food but in a more concrete atmosphere.

"All the usual things you'd think of as the staples of 'authentic Americanized Mexican food — tacos, burritos, tostadas," Chappuies said. "But we do try and follow Mexican traditions in working with the food. And Luke had actually worked in San Francisco for a while, so he told me all about his favorite taco trucks and taquerias out there."
The menu, Chappuies insists, is all Meredith's work; it's anchored by those aforementioned tacos, but expands to include a wide range of Mexican dishes, sides, and even a classic dessert.

"The tacos are our staple item, and the most popular item is the Super Burrito," Chappuies said.

The tacos, on white corn tortillas, can be purchased as singles or multiples. Guests can choose from the pollo, featuring green chili-braised chicken; slow-roasted pork carnitas; slow-roasted pulled beef barbacoa; chorizo sausage; or the grilled shrimp camaron. The Papas features crispy fried potatoes, pickled red onion, and salsa verde.
All tacos include veggies like shredded cabbage and chopped onions, salsa, and cotija or chihuahua cheese; the tostadas menu offers similar combinations of ingredients.

SOUTH OF THE BORDER
As for that Super Burrito, it lives up to its super-duper name. The flour tortilla-rolled extravaganza includes your choice of chicken, pork, beef, spicy sausage, or shrimp, with rice, beans, avocado, shredded cabbage, chihuahua cheese, and pico de gallo, plus your choice of salsa on the side.

"For the vegetarians, we offer our spicy potato burrito, which includes shredded cabbage, avocado, and the chihuahua cheese," Chappuies added. "Our Mexican chopped salad is also very popular — we get raves over it! It mixes black beans, chihuahua cheese, and crispy fried tortilla chips with romaine lettuce and our homemade cilantro-lime vinaigrette."

Other savory menu items include nachos; the torta (a Mexican grilled sandwich); posole soup, a traditional Mexican soup with roasted pork, hominy, and peppers; and the queso fundido, a blend of melted cheeses with chorizo and roasted poblanos, served with tortilla chips.

If you're only up for a small snack, try the chicharrones — fresh-fried pork rinds dusted in dry rub and served with chili-lime mayo — or the elote, The Cantina's take on grilled Mexican street corn, brushed with chile-lime mayo and covered with cotija cheese.
A wide range of soft drinks — including Mexican sodas — tequilas, margeritas, beer, and other mixed drinks are offered as well. And for dessert, you can enjoy The Cantina's churros, which arrive with caramel or chocolate dipping sauces.
It's all served up in a south-of-the-border atmosphere unique to the area.

COLORFUL CHOICES
"The interior is purposefully very colorful and rustic at the same time," said Chappuies. "All of the furniture was handmade by myself and my brother, Matthew, out of pallet wood. And much of the interior décor the light fixtures and wall sconces and such — were made by Karen Brennan of Deer Creek Junk. She repurposes all kinds of things into furniture and decorative items."

The Cantina seats about 40–50 people indoors, and once the warmer months arrive, another 50 or so outside on a large outdoor patio.

"We also just bought a food truck, which we'll actually use pretty often right in our own alley way, so that we can increase the amount of people that we can serve," Chappuies said. "And we'll be adding even more outdoor seating this summer."

"During the summer season here in Charlevoix, there can be a two-hour wait or more for tables at the restaurants in the evenings, which can be especially frustrating for people on vacation. So we just want to be a welcoming place, and we're busy now getting everything ready for summer."

The Cantina is located at 101 Van Pelt Place (in The Mercado in Van Pelt Alley in downtown Charlevoix). charlevoix-cantina.com, (231) 437-3612. $-$$
Trending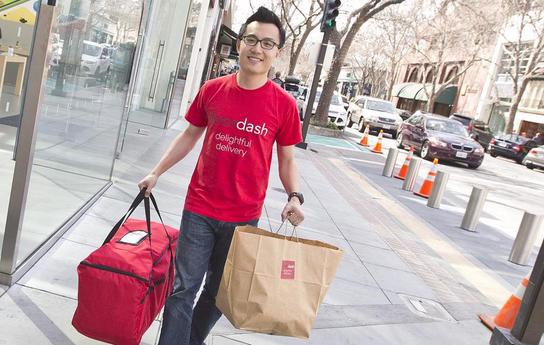 Could Delivery Save NoMi Eateries?
What was once the exclusive province of pizza and sandwich joints has become a means for some restaurants to thrive. But e...
Read More >>
What You Are Voting For?
After voting straight Republican for 36 years, from 1971 through 2007, I have been an Independent since 2008, studying and...
Read More >>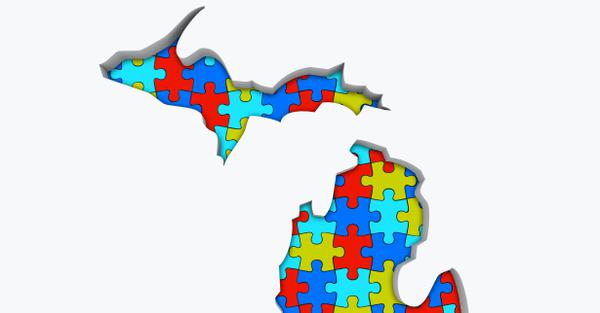 The Democracy Lottery
Mary Burget, a retired Northwest Michigan College math instructor, thought her math skills might be useful in redrawing Mi...
Read More >>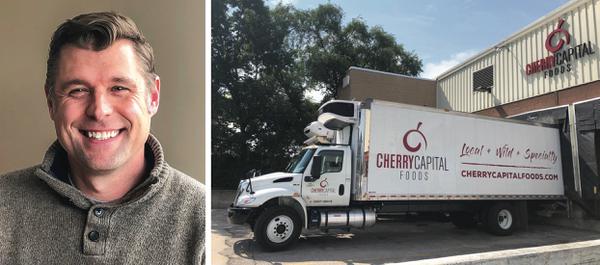 Forged In Fire
As the new managing director for Traverse City's Tamarack Holdings, Michael Lahti is helping to lead a company that ...
Read More >>
↑