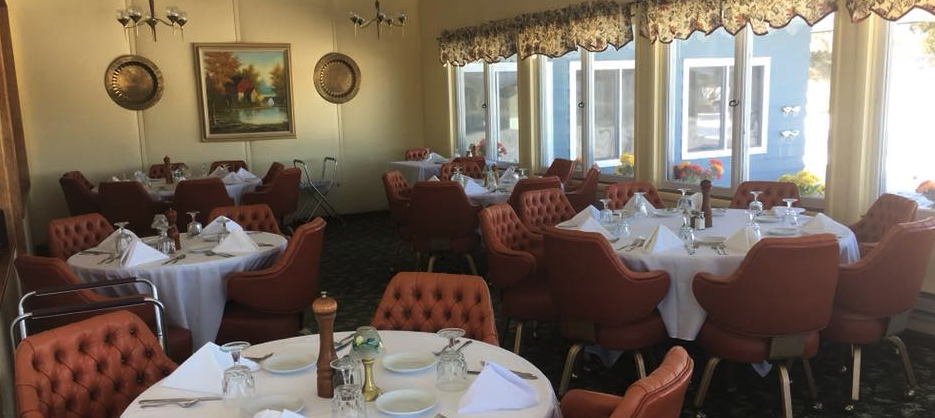 The Dam Site Inn
Summer's quintessential classic
There's something decidedly Dirty Dancing about the Dam Site Inn. It's a fact that co-owner Pam East, who runs the restaurant with her husband, Ray, states with obvious pride. Nestled between Douglas Lake and Burt Lake, the destination restaurant offers a unique ambiance and carefully maintained throwback menu that would perfectly suit the movie's main character, Baby, and her family as they travel to the Catskills for a wholesome vacation at a mountain resort in the summer of 1963. The Dam Site Inn is unlike anything else in northern Michigan — unless you're somehow able to travel back in time about six decades.

The building that the Inn resides in was built in 1875 and originally served as a dining hall for area lumberjacks. Over the next century, the building, which has always housed an eatery, changed hands a few times. In 1977 Pam East's parents, Betty and Joe Church, purchased it. The restaurant has remained in the family ever since. The Easts' daughter Olivia, with her husband Steven Brinks, are apprenticing and plan to buy the restaurant from the Easts. (Their other daughter, Erica, also works at the Inn.)
Much like any family heirloom, the Inn has been kept in pristine condition — lovingly maintained and safe from any unneeded modern "improvements."
Alongside wide vistas of the northern Michigan countryside, the Maple River, and East's own gardens, the restaurant's interior features some of the best, most well-kept mid-century modern furniture you've ever seen. "We only change the paint and carpet — we never change the furniture," East explained. "It's fortunate that we're a seasonal restaurant, because we only put half the wear on it!"
One of the most notable things about their mid-century collection are the tulip chairs in the retro cocktail bar, which are original and designed by Eero Saarinen, the acclaimed Finnish-American architect known for his modern stylings (interesting side note: Saarinen grew up in Bloomfield Hills, Michigan) The bar itself is another centerpiece; it's covered in automotive Naugahyde from Buick, as are several of the walls in the Inn. "The Naugahyde walls are especially fun to look at, as they're all embossed with different patterns," East said.
Out in the lounge, the seating includes once-exotic Ficks Reed bamboo-style rattan chairs, from the era in the '50s when Asian décor fascinated Americans. The front hall features all handmade furniture from The Sampler, the Homer, Ind. furniture store that's been in business since 1946. "A lot of people come to look at the decor, as well as to enjoy the food," East said. "And kids who have worked here decades ago in the summers come back and say, 'Wow! Nothing's changed!'"

The clientele is a mix of longtime regulars, tourists, and celebrities. the Inn's dinner guests have included senators, famous musicians and actors, sports figures, and even astronaut Buzz Aldrin, according to East. There's no dress code at the Inn (casual is fine), but you can easily picture yourself in a much fancier era, as the vibe recalls that of a mid-century supper club.

Perhaps it's no surprise then that diners' longtime favorite dishes are still available.

"We've kept the original menu with very differences, other than the prices," East said. The most popular item, front and center on the menu, is the Inn's Southern pan-fried chicken, cooked in a special fryer made especially for the restaurant. Served family style and all you can eat, each dinner includes platters of chicken, cream-whipped potatoes — "From real steamed potatoes, not from a box," East added — house-made gravy, buttered peas, house-made Polish dumpling-style Kluski egg noodles rich with yolks, your choice of coleslaw or tossed salad, plus table crackers and the Inn's famed hot buttermilk biscuits served with butter and honey.

Some of the other highlights include all-you-can-eat Michigan yellow lake perch; filet mignon; smoked pork chops; Alaskan king crab legs; and golden brown scallops. Order their nine-item relish tray and you'll be treated to appetizers worthy of The Rat Pack: green onions, fresh radishes, peach halves, pickled watermelon rind, pickled beets, thick-sliced dill pickles, cranberry-orange relish, corn relish, and jumbo pimento-stuffed olives.

And, as wait staff always say, make sure you leave room for dessert. The Inn's angel food cake is made right in house, using the egg whites left over from making the Kluski noodles. "We also have a chocolate mousse cake made by making chocolate angel food cake, slicing it in half, filling it with chocolate mousse, and freezing it," said East. "And our crème brûlée is made in-house, and served in nice, big portions, not those tiny ones you usually get." Top your meal off with an Old Fashioned or a Manhattan from that Naugahyde bar, and your Dirty Dancing evening out will be complete.

The Dam Site Inn is located at 6705 Woodland Road in Brutus. You can also find them online at damsiteinn.com, or call (231) 539-8851. Open seasonally. $$-$$$
Trending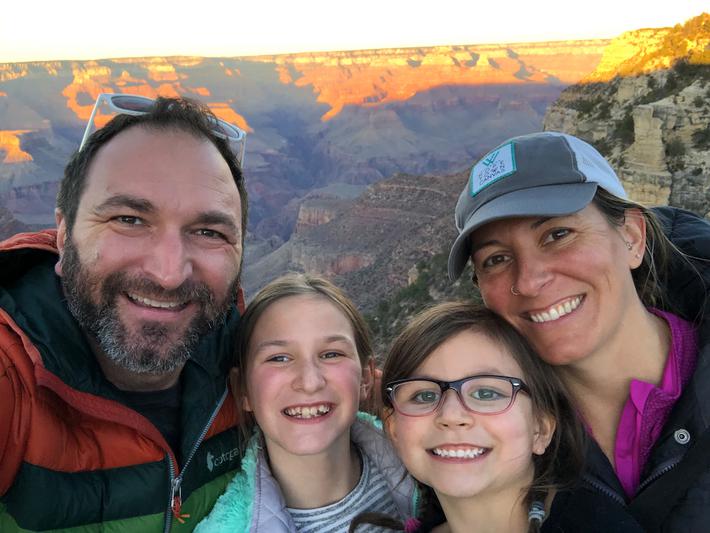 A Nine-month Family Vacation
Long before the pandemic, Joe and Christina Sanok had a plan. A dream, really: They wanted to take off with their kids and...
Read More >>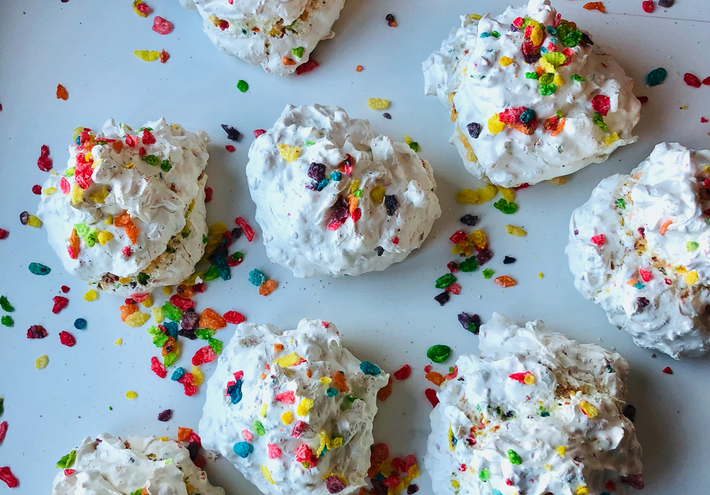 7 Batches Made in Heaven
Let's be honest: Picking the best cookies in northern Michigan is an impossible task. There are so many "right...
Read More >>
Respecting the River
Forever, the Grand Traverse Band of Ottawa and Chippewa Indians (GTB) has regarded the water — and the Boardman/Otta...
Read More >>
Not a Clue
Surely politicians wouldn't be so clueless that they'd lie about COVID-19 deaths or take a vacation during a statewide eme...
Read More >>
↑