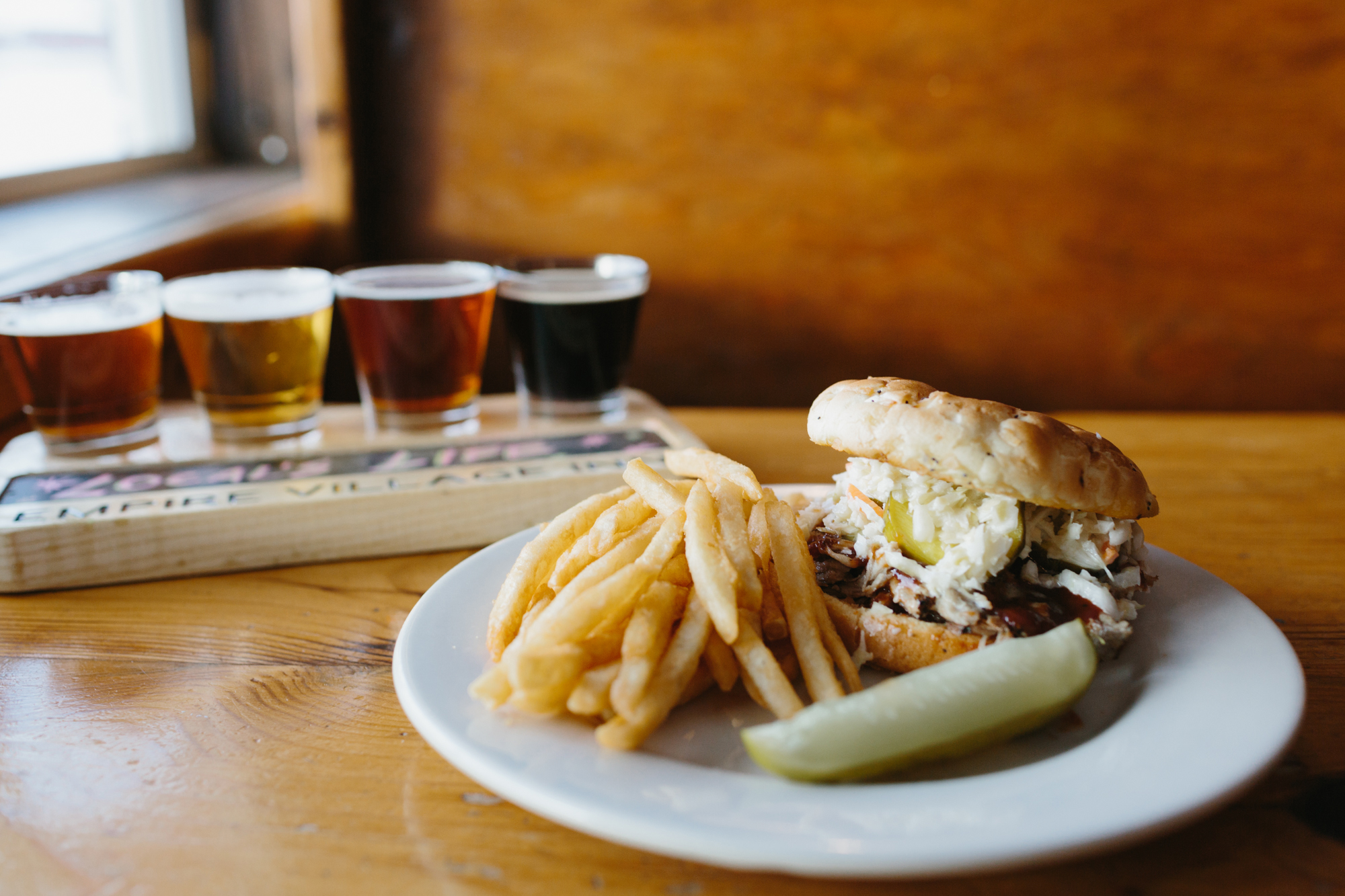 The Empire Village Inn
An agile inn — part restaurant, part grocery store — that's proven itself essential in good times and bad.
The Empire Village Inn has been a fixture in the tiny tourist village on Lake Michigan for 60 years. Over that time, the VI, as it's known around town, has transitioned from a bar to a restaurant/tavern to — a grocery store?

That's right. While still known for its pizza and burgers (more on those in a minute), it's added grocery staples to its menu. Fresh fruits and vegetables, rice and pasta, canned goods, beer and wine, cleaning supplies, dairy products, even sanitizer and gloves can now be found in the pop-up store in the north end of the building.

Which is great news for area residents. With the closing two years ago of Deering's, the town's longtime grocery store, and the brief run by Blue Heron Mercantile, which closed in February, the only place to get any groceries in town was the EZ Mart. Other than that, it meant a trip to Glen Arbor, Benzonia, or Traverse City.

"It started as an idea from Frank," said Joe Evans, referring to owner Frank Lerchen; Evans and Brandon Levay are mangers. The north end of the building had formerly been home to Gemma's Coffee Shop. When Lerchen closed the coffee shop down, it left space for something different. But how different they didn't know at first. Levay and Evans had crafted their vision of a takeout area complemented by retail. "Then this happened," Evans said, referring to the coronavirus pandemic and resulting stay-home order from the governor.

So rather than simply showcasing some T-shirts and hats, the space now houses sugar and flour, milk, soup, chips and other staples. Lerchen and crew even repack their bulk flour into two-pound bags. In addition, Lerchen is using the flour himself, making cinnamon rolls, cookies and other pastries. The store will soon also be stocking meat from Noon & Sons.

This isn't the first makeover the place has gone through over the years. When the Village Inn opened in 1959, it was a bar. Period. Beer, wine, drinks, maybe some simple bar food. After a succession of owners, Mike Wiesen bought it in 1987. He added more windows and a full kitchen, and changed the name back to the original Village Inn from its previous iteration as the Hard Times Saloon and Good Times Kitchen.

Frank Lerchen purchased it and its sister operation, Joe's Friendly Tavern, from Wiesen in 2006. He further expanded the menu and on the north portion of the building installed Gemma's Coffee Shop.

Now it's serving takeout only (the Friendly is closed until the crisis is over). And it's still a haven for pizzas and burgers. The former includes options like roasted red peppers, pickled red onions, even a spinach pie with an Asiago cheese base. "We're known for our pizza," said Evans. "We have a really great cheese blend, and the sauce is made in-house." He said the crust is similar to a hand-tossed New York style and is both crunchy and chewy.

The burgers aren't offered in as many options as at the Friendly, but the meat is the same, ground in-house at its sister operation. Not into beef? Other options are veggie and salmon. "People say it is the best salmon burger they've ever had," said Evans.

Among the other sandwiches are a wrap with crispy Portobello fries, spinach, onions, Swiss cheese and more; a grilled cheese with Havarti, Swiss, sliced apple and pickled onions; plus salads, starters like fried pickles, pork snackers and flash-friend Brussels sprouts – with bacon, of course.

Evans touts two appetizers in particular: the Portobello fries – French-fried Portobello mushrooms drizzled with a honey-garlic sauce and served with ranch dressing – and chicken drumsticks similarly tossed in a honey-garlic sauce. "The drumsticks are killer. It's our best app," said Evans.

Its takeout options include not only food but growlers of draft beer. It's long championed Michigan craft beers from the likes of Founder's, Stormcloud, Keweenaw Brewing, Right Brain and more.

Thus the "shot and a beer" bar has morphed into something more, surprising even those who work there. While at heart a restaurant and tavern, its newfound status as the village grocery has brought the Empire Village Inn new business. It's always been a community gathering place, and in this time when gathering is a no-no, this latest version is still giving back to the community.
Trending
Libertarian Solutions to Reforming Police State
Americans are finally seeing the need to reform the way our society enforces laws, as the issue of police force has been p...
Read More >>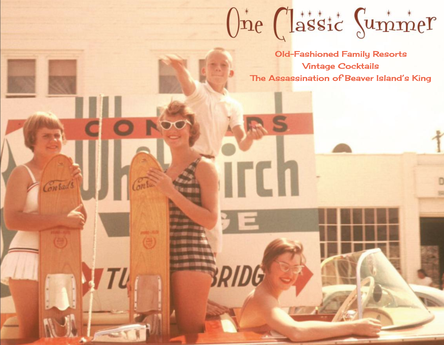 Cruise On In: The Best Resorts of Summers Gone By
As a prime vacation spot, northwestern lower Michigan is home to a number of different lodging facilities, from rustic cam...
Read More >>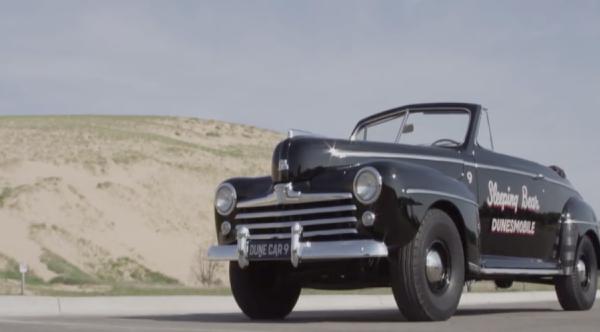 Days of the Dunesmobile
The sand dunes at the Sleeping Bear Dunes National Lakeshore are monuments of nature, 2,000 years old and towering 100 fee...
Read More >>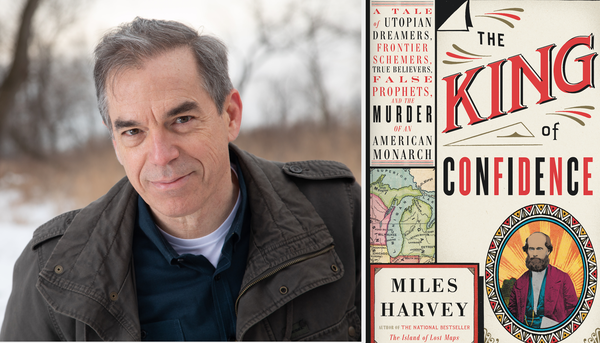 King of Beaver Island
It is possible to make the argument that James Strang is the most interesting person who ever lived in northern Lower Mich...
Read More >>
↑