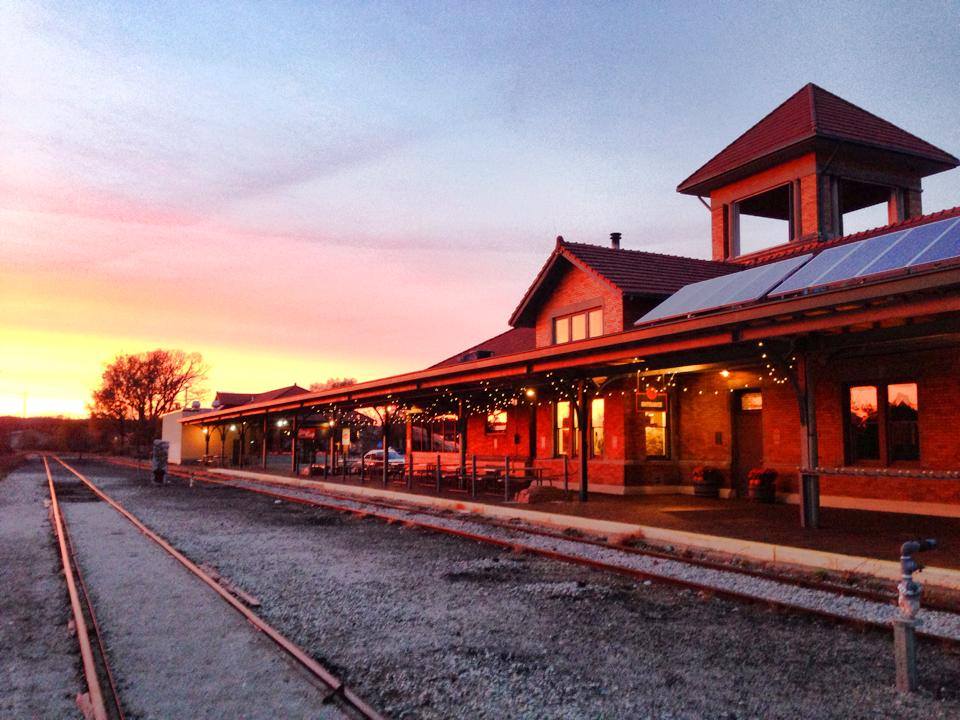 The Filling Station Microbrewery in Traverse City
Keep on chugging with the ultimate in Up North comforts: craft beer and pizza
When The Filling Station Microbrewery opened in Traverse City on March 5, 2012, it was a unique proposition. For one, the brewery was situated in an old train depot, originally built in 1927 and still carrying much of its old-time charm. For another, northern Michigan's status as a craft beer mecca hadn't yet been minted.
Traverse City was certainly well on its way as a beer town: Both Mackinaw Brewing Company and North Peak Brewing Company had been serving up original beers downtown since 1997, and Right Brain Brewery had opened its doors in 2007. Still, shortly after The Filling Station arrived at the station in 2012, the floodgates seemed to open.
Within just a couple of years, Traverse City had a slew of new breweries on the map, from The Workshop Brewing Company to Brewery Terra Firma to Earthen Ales. Today, there are two breweries within a mile of The Filling Station's location: Rare Bird Brewpub, opened in 2014; and Silver Spruce Brewing Company, established in 2018.

OPTIONS FOR OVERALL SUCCESS
While some have suggested that Traverse City is nearing its craft beer saturation point, Todd Klepper, owner and general manager of The Filling Station, says the crowded market has actually created a "rising tide lifts all boats" situation.

"I really believe, strongly, that we all do better when there are more quality options in the area, because then Traverse City becomes a destination for people who are interested in craft beer," Klepper told Northern Express. He added that, with so many brewers in the area, there's more motivation for each business to carve out a niche for itself and establish its differentiators — be they certain styles of beer, unique food menus, or overall brewery atmosphere.

Klepper thinks The Filling Station's setting is unique enough by itself to draw in curious visitors. Between the classic architecture of the train depot building and the outdoor patio space — which sits right on the train station's old railway platform — this brewery isn't quite like any other beer-drinking establishment in northern Michigan. Klepper and his team play subtly with the train theme, too: Beer flights are served on decorative locomotive trays, and the brewery's 20 beer taps are classified as "tracks," with depleted kegs labeled as "derailed" until new beers can take their place.

SIMPLE BUT EXCELLENT
As for the menu, Klepper says the goal from the beginning — both for food and beer — was "to keep it simple and do it well." The beer menu, crafted by brewers Andy Largent and Tom Hodges, aims to deliver classic brew styles with a local bent. Examples include the Walla Walla IPA, brewed in the "Pacific Northwest" style but utilizing only ingredients harvested within a 10-mile radius; or the Iron Junction Bourbon Stout, an imperial stout aged in American oak barrels from Iron Fish Distillery in Thompsonville.

In terms of food, The Filling Station is ostensibly a pizza place but hardly your average joint. All of the restaurant's pizza pies utilize house-made flatbread doughs and made-from-scratch Sicilian-style red sauce, which Klepper says replaces with more natural garlic and herbal flavors the high sugar content found in most marinara-style pizza sauces.

The pizzas themselves are innovative and unusual, mashing up ingredients not typically found on a pizza together: See the Wolverine, which pairs spicy flavors (pepperoni and jalapeno pepper) with sweet ones (pineapple); or the Burlington Northern, a pie with red onions, pears, prosciutto, brie, parmesan, and a balsamic reduction drizzle. There's even a vegan pizza called the "Silver Fern," which skips the cheese entirely. Klepper notes that guests can also build their own pizzas, if they're more in the mood for, say, a classic pepperoni-and-cheese pie.

The simple beer-pizza-salad approach has served The Filling Station well since COVID-19 hit. As bars and restaurants throughout the area have pivoted to carryout, Klepper says The Filling Station's transition to has been relatively seamless. "It definitely helps us that people already associate pizza with takeout."

PAYING IT FORWARD
While The Filling Station team is taking things one day at a time, Klepper says he's so far been humbled by the amount of support the restaurant has received from the community. Organizations that The Filling Station has sponsored in the past — including TBAYS Soccer and Traverse City Track Club — have encouraged their members to order takeout from the brewery, while local businessman Paul Britten (of Britten Inc.) recently purchased two pizzas and a growler of beer for each of his 270 employees. Klepper's plan is to take this "overwhelming generosity" and pay it forward in multiple ways. This past week, The Filling Station served lunches and dinners to frontline emergency room workers at Munson.

Still, while The Filling Station is in a relatively good place at the moment, Klepper says it's been surreal to see the restaurant empty. Especially with its family-friendly menu (and pet-friendly patio), The Filling Station was meant for large groups and communal celebrations. For his part, Klepper is just hoping those days can come again soon.

"We're very proud of offering a place for people to gather and enjoy each other's company," Klepper explained. "That part, we miss it a lot. It's rough not seeing all the friendly faces, because the customers become a part of your family. But that's the nice thing about staying open, too, is that we still hear from folks. It's fun to still see our customers, even if it might be through a car window."

The Filling Station is open for curbside pickup and delivery (within a five-mile radius) every day from 11am to 10pm. Call 231-946-8168 or 231-633-7274 to place your order.
Trending
Goliath Brewing Co.'s Scorpius Morchella
There's not a lot we don't like about Iowa's Topping Goliath Brewing Co. Purposely founded in th...
Read More >>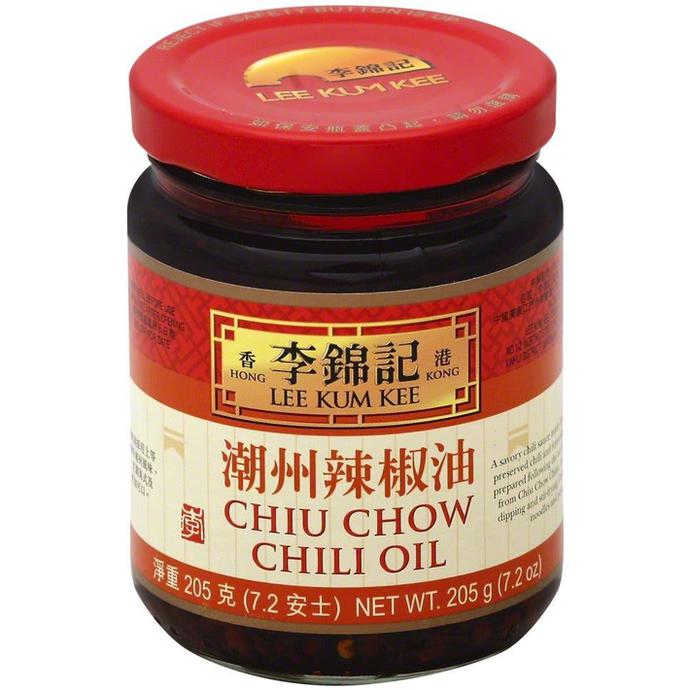 Chefs' Secret Weapons
My own "secret weapon" is a birthday gift I received from my husband some time ago (after several hints had be...
Read More >>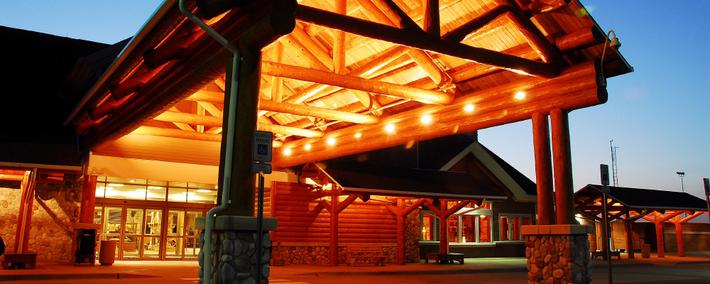 Where to Eat this Spring
Please be seated for these abbreviated versions of the restaurant profiles we've featured since our last Restaurant ...
Read More >>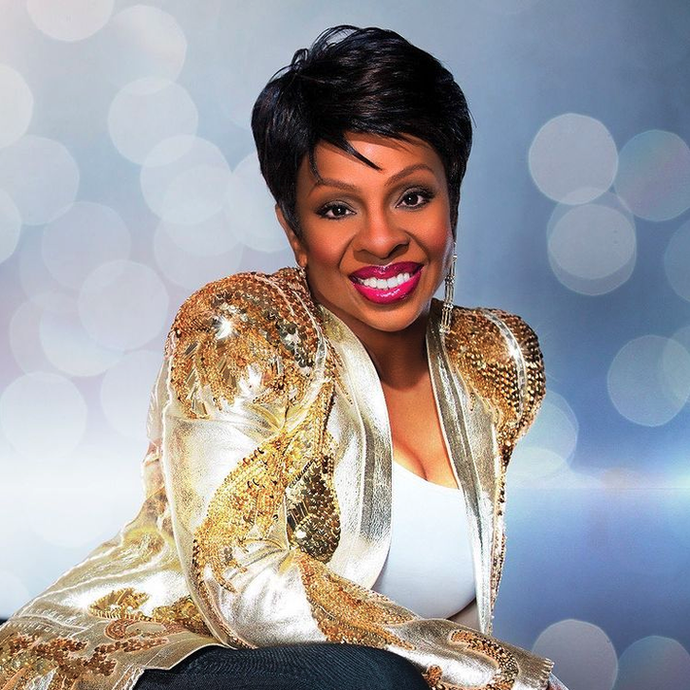 Live and In-Person Performances at GLCFA are Back — and Big
In the good old summertime, people used to gather, enjoy one another's company, and do things. One of the things the...
Read More >>
↑