The Good Bowl
Starting new life in the United States eventually lead to creating a Vietnamese restaurant
In 1979, Soon Hagerty's parents and their seven children fled an uncertain future in post-war Vietnam as "boat people" with the dream of finding a safe and promising new life in the United States. They were among the lucky ones who made it, settling in California. In July of this year, Hagerty followed her own dream and founded a Vietnamese restaurant in Traverse City that not only honors her heritage, but also brings diversity to the local food scene and serves as a unique model for charitable giving.
"The biggest surprise I've had since opening The Good Bowl is the number of people who have thanked me for bringing something different to town," said Soon Hagerty. "I did not expect that at all. I'm Vietnamese, so I needed it, but I didn't know other people were yearning for it. I moved to Traverse City nine years ago, and I absolutely adore it. The people here are very accepting and worldly. Many of them have traveled a lot, enjoying the different foods they encountered on those trips — and from what I've heard, they've been longing for more culinary diversity in their own town. I've always been a foodie, and I've had the idea of doing something like this for a long time, but I kept telling myself, 'You have no experience in the food industry, so you have no business opening a restaurant.' I was missing my own food and my own culture, though, so I just kept the thought in the back of my mind, and I kept saving money."
Finally, two years ago, Hagerty, who had owned and operated a high-end PR and marketing firm in California for 15 years, started a women's business group called Running in Heels. "I wanted to launch this idea of starting a restaurant, and I needed input from other women entrepreneurs," she said. "And then about a year ago, I got really serious and started putting a business plan together. It had started as a dream, but by then, I was determined to make it a reality."
A BUSINESS MODEL WITH A HEART
Hagerty said there was no question that it was going to be a Vietnamese restaurant. "I was following not only my dream, but my passion. Still, I probably wouldn't have done it had it not been for the charity business model. I am always asking myself, 'How can you better contribute to your community?' And Traverse City is such a generous community that if you create an easy model for people to give, they will. But without a doubt, the food has to be good. It doesn't matter if you have the greatest business model. If your food isn't good, it doesn't work."
As the majority shareholder and business manager of The Good Bowl, Hagerty put together a strong team to ensure that the food would be good — and authentic. Her business partner and co-owner Tony Vu, who also has deep Vietnamese roots as well as a professional culinary background, is executive chef, and Michael Evans is chef de cuisine. "I've got Tony for the authenticity, the tradition, the creative side and the passion. He's just an awesome guy and a great chef," said Hagerty.
"Michael is also a passionate, brilliant chef, with amazing skills. He has even worked in a couple of Michelin-starred restaurants. I wanted to hire somebody who understood consistency — one of the first things I learned from meeting with others in the industry is that restaurants fail when they don't have that. Michael has it down to the gram.
Hagerty grew up eating Vietnamese food, even after her family settled in California, "Way back before I was born, my mother had a restaurant in Saigon, so she was a very good cook. I learned from her and I cook Vietnamese food quite a lot. All of the things on the menu are my favorite dishes — and probably the most iconic dishes — from Vietnam. But I always make the distinction: I'm a home cook — Tony and Michael are chefs."
PHO AND COMPANY
The current menu, while small, is so tempting that it's hard to choose what to order. Among other things, it includes goi cuon (fresh summer rolls with lettuce, seasonal herbs, vermicelli noodles and choice of shrimp or tofu, rolled in rice paper and served with peanut sauce); ga rang muoi (Vietnamese chicken wings, salt brined, seasoned with a special house rub, flash-fried and served with chili-lime dipping sauce); bun (rice vermicelli noodles, lettuce, seasonal greens, pickled carrots and daikon, cucumbers, crushed peanuts and choice of grilled turmeric tofu, kaffir lime chicken, or lemongrass BBQ pork, served with nuoc cham or peanut sauce; and, of course, the undisputed national dish of Vietnam, pho — pronounced "fuh" (rice noodle soup with aromatic house-made bone broth, scallions, sweet onion, cilantro and choice of tofu, chicken or beef, and Vietnamese meatballs. Ordering dessert is not a hard choice, since there is only one, but it's a good one: fried banana fritters drizzled with dulce de leche, topped with vanilla ice cream.
The Good Bowl now has its liquor license, and — in the inclusive spirit of its charities — offers local, national and international wines and beers, as well as non-alcoholic beverages. Two classic Vietnamese specialties, bubble tea and Vietnamese coffee, are house exclusives.
SCENES FROM A VIETNAMESE RESTAURANT
Hagerty worked with Cornerstone Architects to completely renovate the space that The Good Bowl now occupies and to realize the vision she had for the design and interior. "I wanted a modern, bustling café vibe, where families, couples, singles, old and young would feel comfortable, and they helped me achieve that," she said.

Warm colors and contrasting textures create an elegant yet casual atmosphere. Evocative paintings and framed color photographs of Vietnamese scenes chosen by Hagerty on trips back to her native country provide striking focal points along the grasscloth-covered wall above the dining tables. A bamboo bicycle that Hagerty's husband had custom made for her by a company in the San Francisco Bay Area hangs above the counter at the front window. "Our logo is a bike, because that is the main mode of transportation in Vietnam, along with scooters," she explained.
Although The Good Bowl is just two months old, Hagerty can't help thinking ahead. She said she and her staff plan to add weekly specials in the fall and test them to see whether some might be good additions to the current menu. But she is quick to reassure that the iconic dishes that started it all will remain on the menu, too.

Also in the works are cooking classes and other events, including opening early once a month to offer a "Pho for Breakfast" special. Another future possibility, Hagerty revealed, is expanding the reach of her unique restaurant concept. "It's not something I'm totally focused on in my first year," she said, "but I could envision The Good Bowl concept working in other places, because I think there are a lot of communities like Traverse City who care about charity, and who want great food, but they don't have the outlet to have them both together. I just think there's a lot more that we can do as a company out there."
The Good Bowl is located at 328 East Front St. in Traverse City, (231) 252-2662. For more information, visit them on Facebook or at goodbowleatery.com.
UNIVERSAL CHARITY
"When you see our name, The Good Bowl, you think it means the food, which is part of it, but it's also about doing good," said Hagerty. "We donate $1.00 for every bowl sold to the charity of the customer's choosing. That's quite a large margin, but I just look for ways to run the business more efficiently so I can afford to do it. The charities change every quarter, but there will always be three different choices, because I feel we should always think locally, nationally ,and globally. Right now, our local charity is the Father Fred Foundation, our national is St. Jude Children's Research Hospital, and our global is UNICEF — Syrian Refugee Crisis. After having been a refugee myself, including UNICEF made a lot of sense."
ESSENTIAL FLAVORS OF VIETNAM
Vietnamese cuisine is an intriguing balance of aromatics, heat, cooling elements, sweet, sour, pungent and umami (savory). "It's not traditionally spicy," said Hagerty, "but we have things that can amp up the spice level if you want it." Common ingredients include nuoc cham (seasoned, fermented fish sauce — the most ubiquitous condiment in Vietnam), lemongrass, shiso leaves, Thai chilis, kaffir lime, Thai basil, Vietnamese mint, cilantro and star anise.
Trending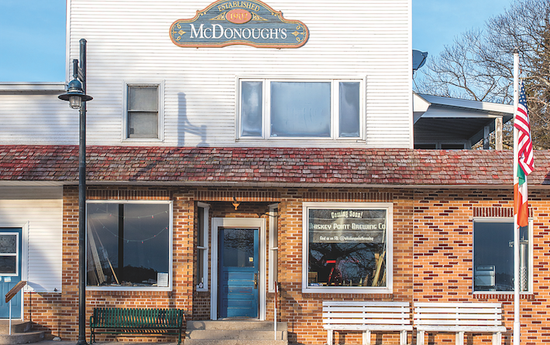 Welcome to Michigan's Most Remote Brewery
After years of planning and honing his beer-making skills, this spring, Patrick McGinnity plans to open Beaver Island&rsqu...
Read More >>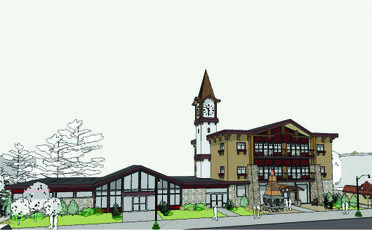 Gaylord: A boomtown Up North
Gaylord native Gary Scott had moved to Indiana, where he and some partners started a business to invest in distressed prop...
Read More >>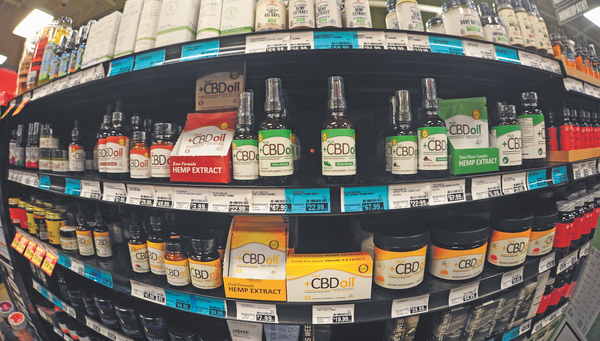 CBD Laws: Dazed and Confused
The sign outside of Family Video in Kalkaska lets drivers know the store has more than just movies. The sign reads: &...
Read More >>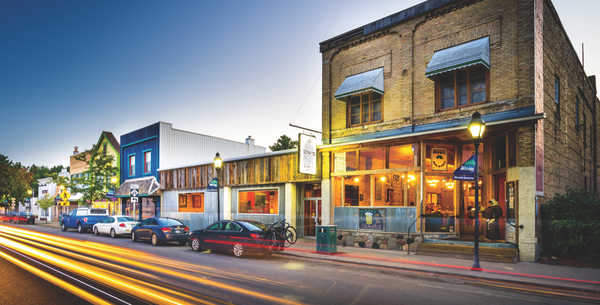 Small Up North Towns on the Rise
Spotlight on Bellaire (pictured)Seems Traverse City isn't the only place in the region making those "Best...
Read More >>
↑