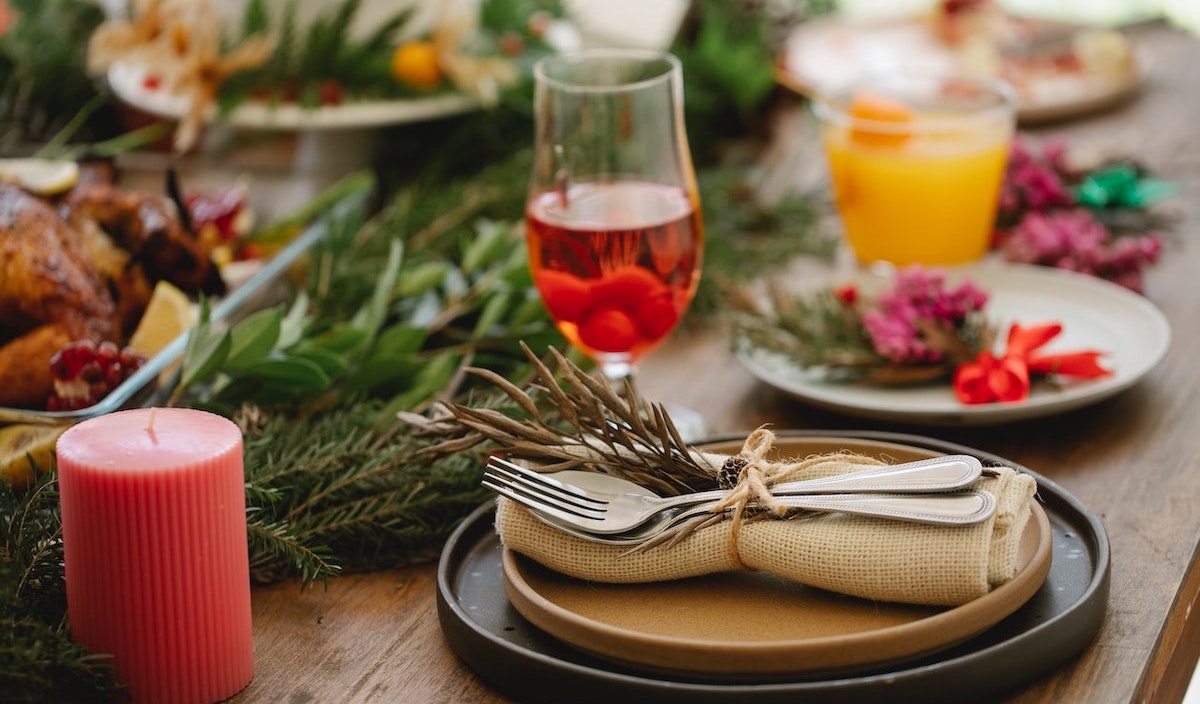 The Holiday Foodie Guide
Stocking Stuffers, Pantry Staples, and Must-Haves for Your Holiday Table
The holidays are fast approaching, and you know what that means…it's time to get cooking! Before you bust out your cookbooks, have a peek at our list of 10 local makers whose goodies are changing the gourmet game. Stock up on early gift ideas or just stock your pantry shelves—good taste is always in season.
1. Boss Mouse Cheese
It's officially cheese platter season, friends, and Boss Mouse Cheese has the holiday hookup. Helmed by master cheesemaker Sue Kurta, this Kingsley-based centennial farm uses artisan methods and grass-fed cow's milk to craft one glorious wheel at a time. Cheese-lovers can choose from a range of flavors from bestselling Sweet Swiss to Italian Montasio, or, for some extra kick in the kitchen, a block of smoked butter, which also comes in a vegan script. For the truest turophiles among us, Boss Mouse offers cheese-making classes (visit the website to make your selection), as well as a Monthly Cheese Club, wherein new flavors arrive by mail. Sounds pretty grate to us! To place an order or to find the purveyor nearest you, visit bossmousecheese.com. (P.S. Boss Mouse is on vacation until Dec. 6, whereupon orders will resume).
2. Light of Day Organics
Michigan winters are no joke. When the temperatures hit sub-zero (or the thermostat just doesn't kick in) a steaming mug of tea warms both the soul and those freezing fingertips. For the ultimate cold-weather cuppa, Light of Day Organics is our go-to. As the continent's only Certified Demeter Biodynamic Tea Farm, the shop uses only the highest-quality herbals—many of which are grown on-site—in their loose-leaf teas, which are small-batch blended in private recipes. All that stands between you and beverage bliss is the time it takes to boil the water. Find Light of Day Organics at 3502 E. Traverse Hwy, in Traverse City. (231) 228-7234, lightofdayorganics.com
3. Grand Traverse Sauce Company
Whoever coined the phrase "some like it hot" must have known Grand Traverse Sauce Company would come along. The brainchild of Mark and Ashley Baker, this artisanal condiment shop offers a range of homemade products from spice rubs and syrups to the eponymous sauces, all of which are packing some heat. Each bottle begins with fire-kissed produce, courtesy of local purveyors, that won't overpower the rest of your recipe. For a mild zing, Red Hot Griff is our pick (pair it with proteins or a sweet wine!), or turn up the heat with The Siren. Can't choose? Go for the sampler packs—there are no wrong choices here. Find Grand Traverse Sauce Company at 1125 E. Eighth Street in Traverse City. (231) 251-3383, gtsauceco.com
4. Sleeping Bear Farms
Honey has long been called "liquid gold" for its magical healing and nutritive properties. Kirk and Sharon Jones, owners of Sleeping Bear Farms in Beulah, know this well. For more than 30 years, their colonies of happy bees have sipped the nectar of Michigan plants before "vacationing" to warmer climates (and returning with new floral flavors). The result is a stunning array of honey-based products, from comb to cream to chili-spiked, including local Star Thistle and golden Tupelo. "The bee's knees" was never more appropriate. Find Sleeping Bear Farms at 971 S. Pioneer Rd., Beulah. (888) 912-0017, sleepingbearfarms.com
5. Natural Northern Foods
We've all had that startling, pre-New Year moment when we realize we haven't had veggies in days. To keep the snack train chugging (minus the carbs), we find ourselves reaching for Natural Northern Foods. Born on the back of homemade salsa, this health-focused shop's ever-growing list of spices, spreads, and specialty items—the whitefish dip is a real crowd-pleaser—encourages munching in a mindful way thanks to products that are gluten-free and crafted using local components. Be it a punchy dish to pass (did someone say taco box?) or a flavorful snack to tide you till dinner, this brand is a no-brainer all year. Find them at 5805 Sunset View Dr., Traverse City. (231) 360-3131. For online orders, gifts, and owner Lori's recipes, visit naturalnorthernfoods.com.
6. Spoonful of Granola
Founded in 2011 (as a family gift, no less) Petoskey's Spoonful of Granola is the answer to all your crunchy cravings. We think the word "spoonful" is short an "s," though—there's no way we'd stop at just one bite! This joyful little snack brand is the brainchild of Sara Beer, who brought her baking skills north in 2019. Each 10-oz bag is packed with natural ingredients and features gotta-have-em flavors like Toasted Pecan and Dark Chocolate Coconut. As an added sprinkle of good, each pouch of granola sold helps fund The Manna Food Project for meals in northern Michigan. Get your granola on at 515 Lockwood Ave. in Petoskey or place an online order at spoonfulofgranola.com. Delivery is free to Petoskey and Harbor Springs; shipping to all other areas is $11.
7. Northern Elderberry
Cold and flu season? Forget about it. As temperatures drop and germs sharpen their edge, a daily shot of elderberry syrup—which is full of vitamin C and antioxidants—gives your immune system an extra line of defense. For all your at-home-remedy needs, Northern Elderberry's got the fix. Owned by a mother-daughter team, this superfood shop handcrafts its products using vintage recipes and organic ingredients so you can be sure you're getting the good stuff. With all sorts of tinctures, syrups, and teas to try (they even offer hand-poured candles!), you're just a few drops away from supercharged health. (Psst—their DIY Syrup and Gummy Kits make for an extra unique holiday gift.) Find Northern Elderberry at 3625 Orchard View, Traverse City for local pickup. (231) 360-6830. Visit northernelderberry.com for a list of local carriers (including Traverse City, Suttons Bay, and Wyandotte locations) or to fill your online cart.
8. Cupcake MAFIA & Co.
Dominate holiday desserts (and maybe the world) with gourmet baking? We're in; and so is Cupcake MAFIA & Co. Helmed by an all-female ownership team, this Tustin bakeshop is the spot for deliciously extravagant treats. Bakes come in bite- to full-sized cakes, with gluten-free options also available, and are ordered per piece to fit your event. From there, the sweet possibilities are endless. Choose from the usual vanilla and citrus suspects or go all out with seasonal features and a host of drool-worthy decorations. Let the holiday sugar high commence! Visit facebook.com/cmafiaco for locations, features, or to place an order (and don't forget to give the team about a week of baking leeway).
9. Outback Sugar Shack
For the best-kept secret in maple syrup, head to Petoskey, where John Kintz is crafting maple syrup the way the trees themselves intended. The sole proprietor of Outback Sugar Shack, Kintz has spent the last decade or so perfecting traditional syrup production (no reverse osmosis here). This means that each ounce of sticky-golden syrup, from tree to tap to bottle and back, is processed entirely by hand minus all of the unwanted extras. Your pancakes won't know what hit them. Outback Sugar Shack's maple syrup is available in a range of sizes, or as part of Kintz's "Bar-B-Q" sauce, which is sweet and sassy and goes great with chicken! Better hurry, though—once this year's syrup stock sells out, there won't be more until next year. Outback Sugar Shack's products can be found in Petoskey at Johan's Pastry Shop (565 W. Mitchell St.) and Marathon Gas (411 W. Mitchell St.), as well as the Petoskey Farmers Market in the summer.
10. Lock Stock & Barrel Ranch
From filling the holes in your holiday shopping to routine dinner inspiration, Lock Stock and Barrel Ranch has the goods. Tucked in quiet Onaway, this old-school general store is stacked top-to-bottom with edible goodies, most of which are locally sourced, from dry soup mixes and pickled veggies to scratch-made jams and salad dressings. There's even a commercial kitchen that cranks out the shop's bestselling beef pasties. Stop in for a single item (don't sleep on the homemade salsa!) or build a gift box with your favorite finds. Lock Stock & Barrel Ranch General Store is located at 5349 Glasier Rd., Onaway. (989) 306-2952. For more information and seasonal pop-up locations, find them on social media @lock.stock.andbarrel.
Trending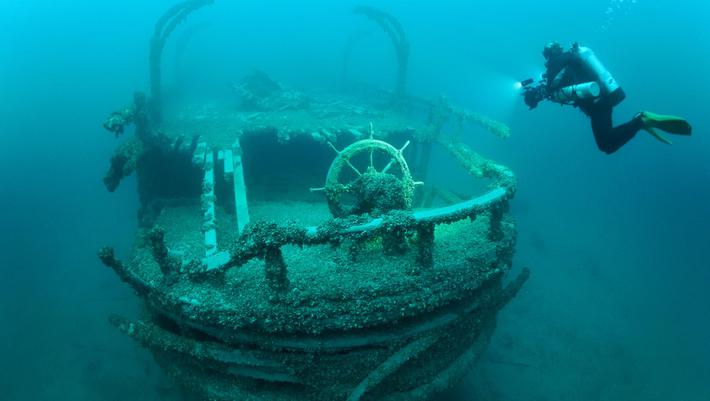 Shipwreck Whiskey: What's Happening with the Westmoreland and its High-Proof Treasures?
Few shipwrecks in the Great Lakes pique the fascination of armchair treasure hunters as much as the Westmoreland, a cargo-...
Read More >>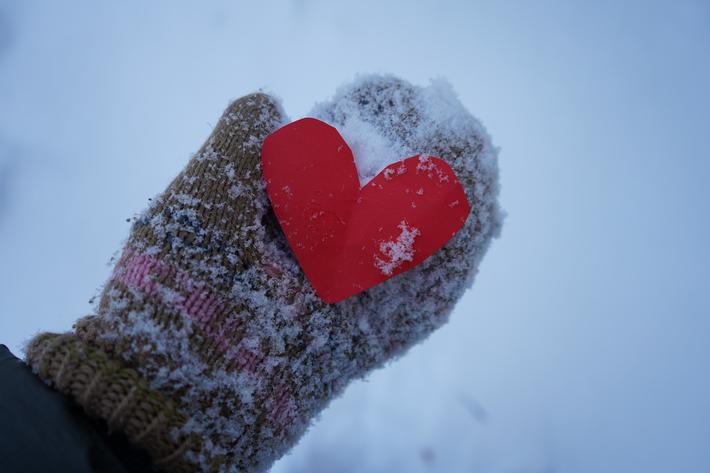 Merry Mittens
The Mitten Real Estate Group of Traverse City is helping make the season bright by kicking off their first Mitten Drive, w...
Read More >>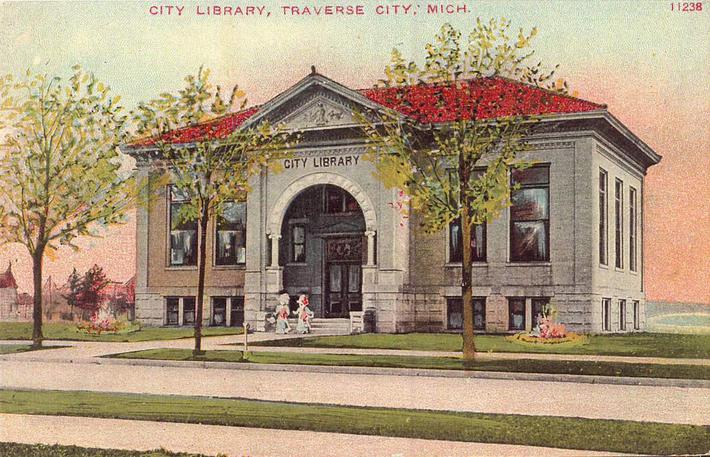 A Literary History of TADL
Next year, the Traverse Area District Library (TADL) will celebrate 155 years of lending books and knowledge in northern M...
Read More >>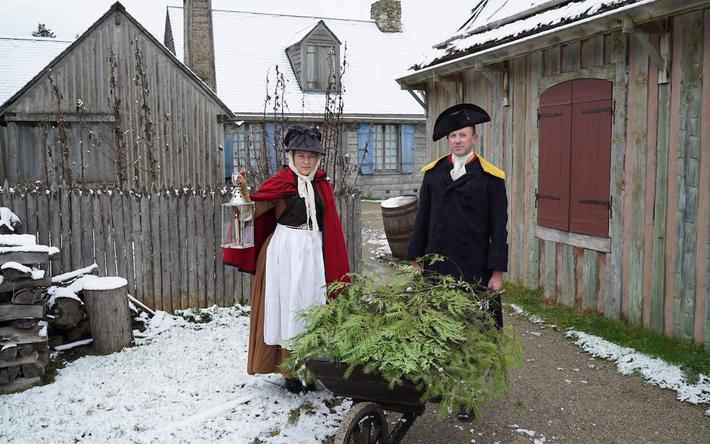 A Colonial Christmas
Christmas is coming to Colonial Michilimackinac in Mackinaw City on Dec. 9. Storytellers will bring to life the stories of...
Read More >>