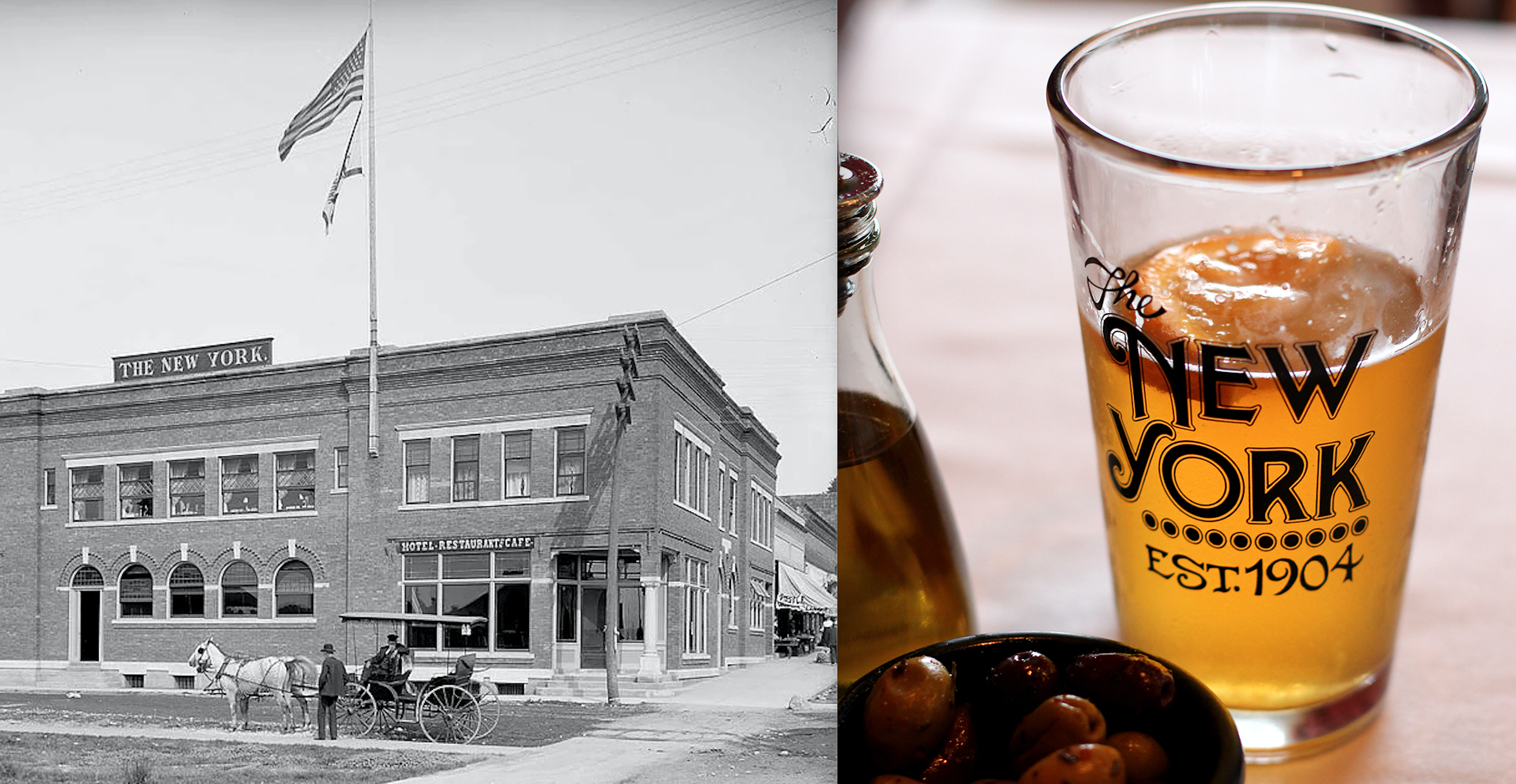 The New York
Timeless tradition and premium American fare in Harbor Springs
By Eric Cox | July 10, 2021
A leaden sky and steady drizzle don't dampen spirits at The New York Restaurant, Harbor Springs' elegant-yet-relaxed bar and eatery at Bay and State streets.
Inside on a dreary Wednesday evening, the place is lively with the staccato of laughter, well-coifed couples enjoying dinner with wine, families breaking bread together, and friends convening reunions amid the clank and clatter of a busy supper service at a popular, upscale establishment.
The New York's atmosphere feels and looks like a restaurant in its namesake city. Linen tablecloths contrast with the hunter green walls, dark hardwood trim, and gleaming brass fixtures. Vintage multi-pane windows pour natural light into the snug dining areas where comfortable, upholstered booths line the walls and linen-covered tables are deftly bussed and reset.
An immaculate white tin ceiling adds a nostalgic touch and brightens the interior, even on a dull day. The wait staff and front-of-house managers are disarmingly professional, utterly competent, and seemingly ready for any situation.
Placed before us as a greeting was a basket of crusty baguettes and a ramekin of unpitted green and kalamata olives, tastily tossed in some flavorful herb mixture. Simple paper menus detail a fairly standard upscale menu of dishes described as "eclectic American cuisine," including appetizers ($7-$16), salads ($8-$10), entrees ($21-$38), and desserts ($7-$9).
Starters include Roasted Garlic and Red Peppers with Goat Cheese and Grilled Baguette ($11), Chilled Cauliflower Soup with Bacon and Croutons ($7), and the interesting Deviled Eggs with Smoked Whitefish ($8), among other diverse appetizers.
Since we so thoroughly enjoyed the Mixed Field Greens salad ($8), it may be safe to assume that each of The New York's other salads is constructed of similarly delicious components. Ours was loaded with vibrant, crunchy field greens, sliced carrots, and almost otherworldly slices of mini cucumber — all noticeably garden-fresh. The housemade Green Goddess dressing was equally electrifying in its obvious freshness.
Other salads include Caesar Salad ($9), Best Wedge Ever ($11), and the artsy Arugula Salad with Grilled Artichoke, Red Onion, and Parmesan with Lemon Honey Vinaigrette ($10).
Though The New York's entree roster is peppered with some of the more tantalizing options of fine American cuisine, we chose more pedestrian fare. The 6 oz. Chargrilled Filet of Beef with Bearnaise Sauce, Dauphinoise Potatoes, and Asparagus ($38) reigns as the most expensive entree, followed by Sauteed Veal Cutlets with Tomato, Bacon, and Tarragon Demi-Glace ($36), and New York Strip Steak with Blue Cheese Butter and Red Wine Sauce ($35).
But there are options for mere mortals like us as well. The Rosemary Roasted Half Boneless Chicken with Fingerling Potatoes and French Beans ($23) didn't empty our wallets. But its ample portion and satisfying composition certainly filled our bellies.
Fork tender and slightly green from the fresh rosemary seasoning, this chicken was exquisite in both taste and texture. The accompanying vegetables — like the salad — were superbly fresh and expertly cooked.
This was an extremely enjoyable meal — fairly priced given its high quality — in an elegant, if not a bit noisy, celebratory atmosphere.
Other entrees include the ever-popular Whitefish Sauteed with Caper Sauce or Broiled with House Seasoning ($27). (Demand must be high for this dish, as it was sold-out early in the evening.) Northern Fried Chicken ($23), Sesame Roasted Salmon with Rice Noodle Salad ($32) and Scampi Riva (jumbo shrimp tossed with linguini, spinach, tomato and olives in a balsamic vinegar sauce: $30) accompany a single vegetarian offering: Potato and Cauliflower Curry with Peas and Basmati Rice ($21).
The New York's dessert menu, like its slate of salads, keys on locally sourced ingredients, like the berries in its Farm Market Strawberry Shortcake ($8) and Cherry Crisp with (Crooked Tree) Breadworks Granola Topping ($7).
Beverage offerings vary as much as the menu. An expansive wine list spills through a dozen pages in The New York's leather-bound wine binder. Premium bourbons and whiskeys are offered along with a modest list of canned and bottled beer.
It's all very American and it's all part and parcel of maintaining the historic New York Restaurant's decades-old reputation as a fun and elegant place to enjoy a meal.
Matt Bugera, owner and chef at The New York Restaurant, continues to pay homage to the hospitality once offered years ago in the same location. The building originally housed the New York Hotel, a business established by the four Leahy brothers, in 1904.
As times changed and demand for hotel lodging in Harbor Springs waned, the stately building at Bay and State streets saw other uses. For years it was a coffee shop, and extra space housed community meetings, etc.
Bugera remodeled the first floor in 1977 and opened his restaurant. The second floor was later converted to condominiums.
The chef said the menu does change a bit with the seasons, but there are "definitely tried-and-true items that stay on year-round." Different menus, however, are printed daily based on the availability of various meats and produce.
During the pandemic, Bugera began selling some of the premium ingredients he uses in some of his dishes. While those grocery-style items aren't selling quite as fast as the meals he serves in his restaurant, he says they're still available via the website for home gourmands looking to elevate their game.
Find The New York Restaurant at 101 State St. in Harbor Springs. Open Wednesday through Sunday at 5 p.m. for both dine-in and carry-out service. Dine-in reservations are required and can be made by calling (231) 526-1904. The carry-out menu can be found at www.thenewyork.com.
Trending
Apologizing in Advance, Just in Case
Even in casual conversations, I find myself, and I bet you do too, presenting a cautiously crafted preamble meant to apolo...
Read More >>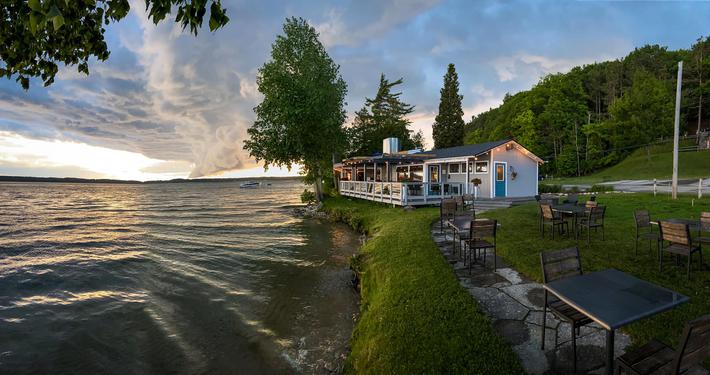 6 al Fresco Favorites
We don't know about you, but we think that everything tastes better when you can enjoy it outside in the summertime....
Read More >>

Whiskey's Treasure Island
Whiskey aficionados take note: You may soon be able to taste what whiskey tasted like in the midst of the Prohibition era ...
Read More >>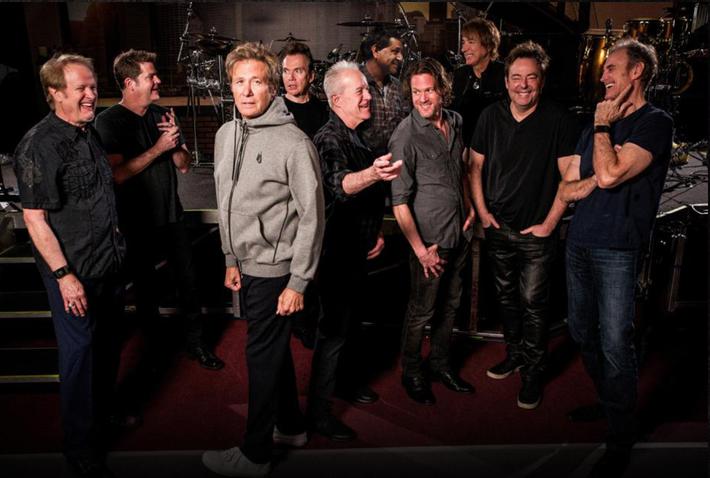 Rock and Roll Hall of Famers on Way to Interlochen
People attending the Chicago show at Interlochen Aug. 3 may feel like they're traveling back through time. The band ...
Read More >>
↑