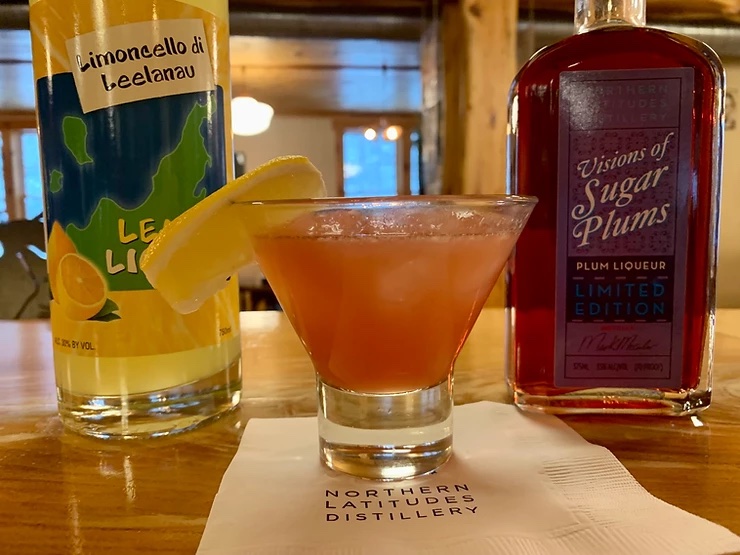 Northern Latitudes' Sweet Tart
Bottoms Up
While spring is still a few weeks away, Northern Latitudes Distillery is serving up seasonal flavors by the swig. Open since October 2012, this Lake Leelanau stillhouse features classic and craft drinks alike, and their rotating selection of hand-made hooch is at the center of every script. "When creating new cocktails, we focus on allowing the spirit to shine," says tasting room manager Jessica Nelson. In the case of their tangy Sweet Tart cocktail, a pair of spirits shares the spotlight. A localized take on a traditional Lemon Drop martini, the Sweet Tart combines the classic Limoncello di Leelanau with a limited-edition plum liqueur called Visions of Sugar Plums. Finished with fresh-squeezed lemon juice and a dash of simple syrup, the components are shaken over ice and presented in a martini glass. Served up with a lemon wedge, this expertly-balanced bev pairs best with a little springtime sun—or maybe a large UV lamp. You be the judge. $10 at Northern Latitudes Distillery. 112 E. Philip Street, M-204, Lake Leelanau. (231) 256-2700. northernlatitudesdistillery.com
Trending
Pronouns 101
My first assignment in an online graduate-level class was to provide information about my background, including my pronoun...
Read More >>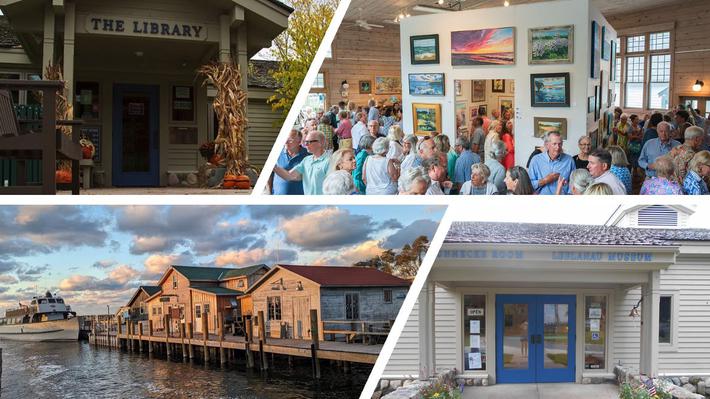 Collaboration Is the Name of the Game
How long does it take to create a cultural center? As few as three years, or as many as 170. Sometimes both. The organiza...
Read More >>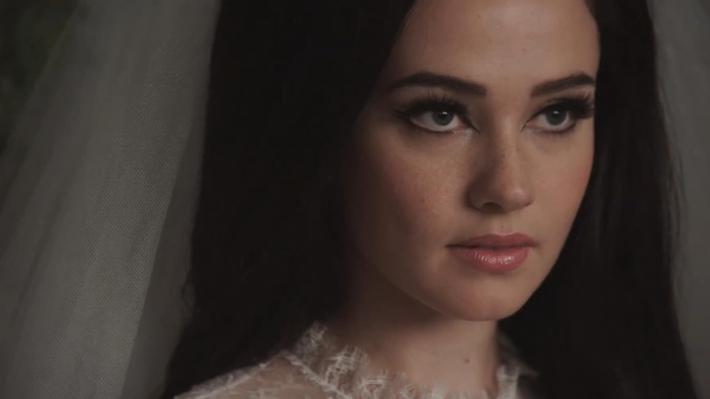 Film Review: Priscilla
While you will certainly be mesmerized by the haunting lead performance from newcomer Cailee Spaeny—and be impressed...
Read More >>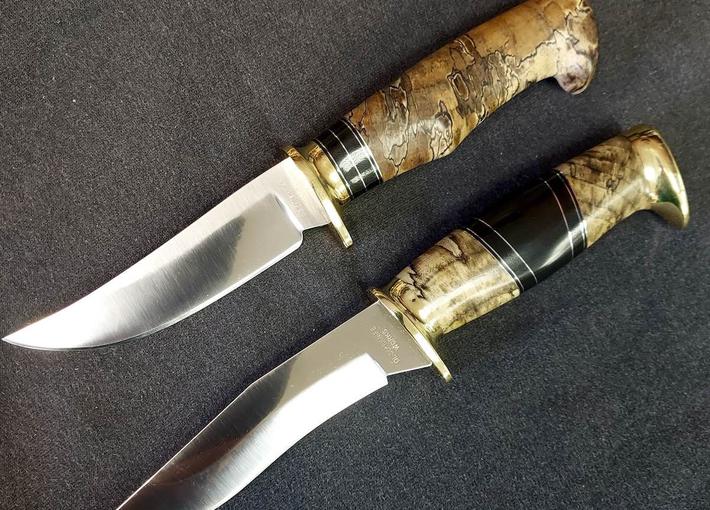 Bespoke Blades
What do you do with a battered ice skate, an old rubber puck, a cracked hockey stick, and a gob of tape? Pitch 'em, ...
Read More >>