The Thistle Pub & Grill
Dining amidst snowy slopes and Scottish tartans
On an early December morning, the outdoor temperature at Crystal Mountain Resort in Thompsonville registered 22 degrees (minus wind chill). Snowmaking machines on the slopes above Kinlochen Lodge roared like jet engines, spewing curtains of white powder on the natural base that had already heralded an early ski season in November. But inside the stately stone and timber building, a peaceful, holiday-bedecked entrance hall led dining guests to the warm and welcoming Thistle Pub & Grille.

The Thistle Pub & Grille, takes its name from the prickly purple thistle, which has been the national emblem of Scotland for nearly 800 years. The Scottish themed restaurant is a nod to the heritage of Crystal Mountain's president and CEO, Chris and Jim MacInnes, whose family coat of arms hangs above the large stone fireplace in Kinlochen. Colorful mounted tartans and intricate tapestries of woodland scenes adorn the burnished wood-paneled walls of the dining room, the bar menu features a good selection of single malt Scotch whisky as well as a Scottish ale (Crystal's Twisted Thistle), and the repeating strains of Celtic music playing in the background add to the atmosphere. You almost expect kilted dancers to swirl into the restaurant doing a Highland fling.

SORRY, NO HAGGIS
But if you come to Thistle expecting to feast on bangers and mash, black pudding, or the (in)famous haggis with "neeps" and "tatties" (turnips and potatoes), you'll be disappointed. That said, other Scottish delicacies — those more familiar to northern Michigan diners, such as shepherd's pie, salmon, Scotch eggs and lamb — do show up as features from time to time alongside the primarily northern Michigan-oriented specialties that make up the bulk of the regular menu, according to Thistle's head chef Jeremy Ursum.

While pursuing a degree in art at Kendall School of Design in Grand Rapids, Ursum worked in the various kitchens at Crystal Mountain resort during summer and holiday breaks, starting in conference services, then moving to banquets, and gradually making his way up through the culinary ranks. "It started out as a part-time job — a way to earn money to pay off my school loans," he said, "but I really fell in love with cooking when I got into the science of it. I began to see myself staying in the restaurant industry, and when I came back [to Crystal] after that next semester, I thought, 'I'm happy here, and I think I have a bit of a knack for this thing.' That's when I started working full time for the resort." Ursum was invited to join the Thistle team in 2004, a year after it opened, and was eventually offered the head chef position.

"One of the things I learned working with Chef Bryant [Bryant Betts, Crystal Mountain Resort's executive chef] is that everything doesn't have to be pushed to the limit. There's much more intricacy involved in cooking. I think near the middle of what has been my 18-year career in the kitchen, I was all about, 'Let's take this flavor to the max … ' But now it's like 'How does this go with this? Does this crème frâiche need salt, or do I leave it really simple and let it play off this dish a lot more'? Or with complementary flavors — sometimes one thing should be a little less prominent than another. Even making a beurre blanc — the whole process of doing it is what's going to lead you to success, not just adding all of the ingredients together. Once you know what you're doing, you can play with flavors and combinations, and that's where the creativity comes in, keeping it interesting and making you excited about what you do. But it's even more fulfilling when somebody else gets excited about it."

SHARING THE SPOTLIGHT AND EXPERTISE
Obviously, plenty of people have gotten excited about Ursum's food, and not only day-to-day guests who come to the restaurant. This year, he was named "Culinary Star of the Year" by the Michigan Governor's Conference, and The Thistle Pub & Grille was recognized in Traverse, Northern Michigan Magazine's most recent "Red Hot Best" poll as the "No. 1 Ski Resort Property Restaurant" in northern Michigan. Ursum is honored by the awards, but they haven't gone to his head. "I'm not an egotistical person — I just love to cook," he said. He also gives a lot of credit to his staff. "They are the ones who really make it happen, and I care about every single one of them."

Ursum likes the fact that at this stage of his career, he can be a little more instructional. "We have people working with us in the kitchen who are just starting out, and I really enjoy helping them learn the basic skills and then setting them on a path to where they can develop their own flavors and style, not just replicate what I do," he said. "For example, I have a young guy right now who doesn't have any formal culinary training, but he's very interested and is absorbing everything. I could tell by the glimmer in his eyes the first day he came in that he was hungry to learn. In no time, he was cross-utilizing ingredients and jumping around from one station to another, and I thought to myself, 'This kid's got it.' He made some good crepes the other day, and I told him, 'Hey, we're going to have fun with this!' That was something that had kind of fallen off my radar, and it just takes somebody else with a new perspective to come back around with it and pique the interest again."
Ursum said that at some point, he thinks he would really like to teach. "My dream would probably be to go around to schools and talk to the students about what they would like to do later — help them find their direction. I feel like, with a little encouragement and some fundamental training, maybe some of them would do well in the hospitality field. It's definitely a market that needs good people."

AN ODE TO THE SEASONS
The menu at Thistle Pub & Grille changes seasonally, with a definite emphasis on farm-to-table during the summer. The restaurant partners year-round with several local farmers and Michigan producers, many of whom are listed on the menu. An article in Crystal Mountain's Winter 2019/2020 Mountain Life magazine, written by Tricia Phelps, CEO of Taste the Local Difference, talks about how seasonal cooking Up North is possible year-round, and includes a recipe from Ursum using local ingredients that are available in the winter.

Thistle's current menu is, of course, also a reflection of the winter season, and includes a diverse selection of dishes like beetroot hummus (beets, truffle butter, garbanzo beans, tahini, lemon and garlic oil, served with sea salt crackers); Thistle fries (with truffle butter, Parmesan cheese, and roasted garlic aioli); jumbo lump crab cake (with Louisiana maque choux [a hot side dish made with corn], fried green tomato and Cajun remoulade); kale and arugula salad (with dried cherries, bacon, roasted cashews, blue cheese, and strawberry balsamic vinaigrette); Thistle's award-winning sirloin chili (a secret recipe, with sweet onion, sour cream, and Michigan cheddar); blackened pub-steak Dorsi (the coveted top cap of the ribeye, served with cognac beurre rouge and arugula greens); shrimp and grits (seared shrimp, andouille sausage, vintage cheddar and charred corn grits, fried onions and pan jus); and Harrietta Hills rainbow trout (with cauliflower-carrot basmati pilaf and puttanesca relish).

Among the dessert offerings from Thistle's pastry chef are Michigan apple crisp (with vanilla bean ice cream) — a customer favorite — and brown butter cake (with macerated berries, Greek yogurt, and whipped cream). Thistle's lunch menu is very similar, but in lieu of large entrées, there are more sandwich — or "handheld" — options.

Ursum found that translating his art background into the culinary profession was a pretty natural process for him. "I can look at something and draw or paint it, but some art is more like abstract expressionism — just seeing where the canvas takes you. Usually people with the latter mindset are kind of all over the place — very free form. I'm more the type who likes things orderly, everything in rows. But in cooking and plate presentation, I can be totally linear in one aspect and then abstract in another aspect. It's all about balance, proportion and color.

"I get such joy in making something like a good tomato relish that pops on the plate and makes a great edible garnish. Or in composing a plate that hits a lot of color facets. And it looks so good that you don't have to add any gimmicks, like an orchid or anything else elaborate. That's the dream scenario right there."

This winter, if you're heading to Crystal Mountain for downhill or cross-country skiing, snowshoeing, hiking, skating, enjoying a horse-drawn surrey ride, or relaxing in the resort's spa, why not cap it off with a meal at the Thistle Pub & Grille? Come summer, your dinner or lunch could be combined with a day of golfing, fat-tire biking, or hiking or taking in an outdoor concert in the onsite Michigan Legacy Art Park.
One thing that Ursum wanted to emphasize, though, is that while the restaurant is referred to as "fine dining" on Crystal's website, he prefers to call it "casual fine dining," with an emphasis on "casual." Everyone is welcome — families, couples, singles, groups — and "come as you are" (i.e. hat hair, golf shoes, and racoon-style sunglass-tans included) is the only dress code!

The Thistle Pub & Grille is located within Crystal Mountain Resort, 12500 Crystal Mountain Dr. in Thompsonville. Open for lunch, 11am to 5pm daily; dinner 5pm to 9pm Sun–Thurs, and 5pm to 10pm Fri–Sat. For reservations or more information, call (800) 968-7686 and follow the prompts, or visit www.crystalmountain.com/dining.

A HAPPY THISTLE NEW YEAR!
The Thistle Pub & Grille is hosting its annual New Year's Eve dinner from 5pm to 11pm on January 31 (followed by free fireworks over the mountain outside at midnight). Guests have a choice of one item from each section of the elegant four-course menu. A sampling of the offerings: cognac and truffle-infused morel and maitake bisque en croute; creamy corn and shrimp chowder with grilled scallion coulis; seasoned and seared prime filet mignon and crab with rosemary black garlic butter and wild mushrooms; blackened halibut with charred carrot basmati pilaf, crispy prosciutto and mango salsa; and crème brulée with Tahitian vanilla, fresh berries and a sugar tuile. Cost: $60 per person, exclusive of beverages. Space is limited. Call (855) 998-5359 to reserve your table.










Trending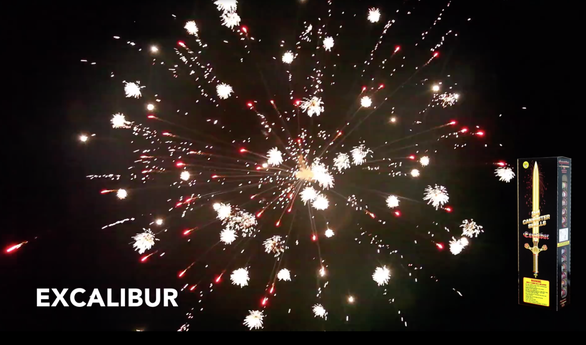 Big Boom Time for Home Fireworks
With social distancing sidelining most of the region's large fireworks shows, many enthusiasts are turning to their ...
Read More >>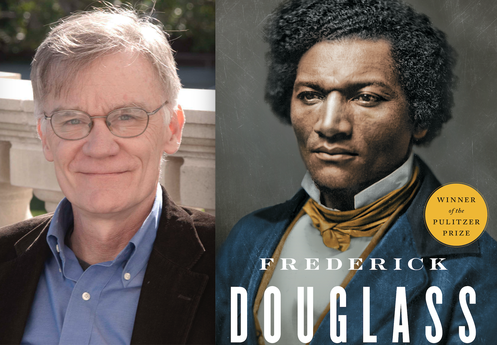 Required July 4 Reading: "Frederick Douglass: Prophet of Freedom"
Pulitzer Prize-winner David W. Blight will be the featured guest at the National Writers Series' online event 7pm Ju...
Read More >>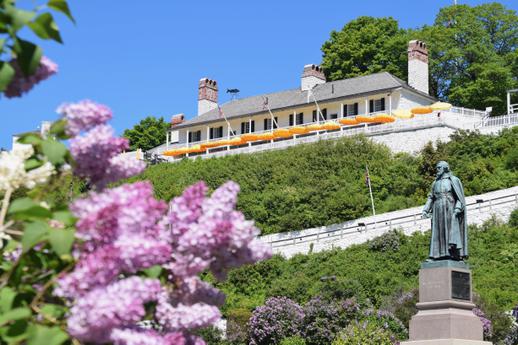 Mackinac Island, After the Shutdown
Mackinac Island — the four-square-mile spot Condé Nast readers named one of the best islands in the U.S. and ...
Read More >>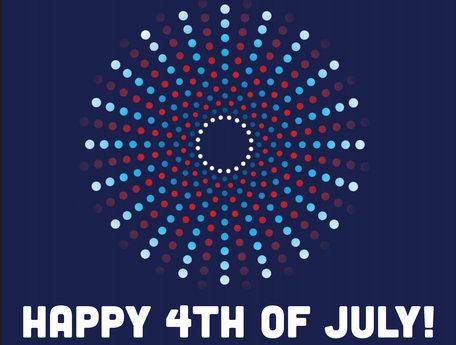 Events Around the North
As the COVID-19 pandemic forestalls festivals and large-scale gatherings, traditional Independence Day festivities have be...
Read More >>
↑