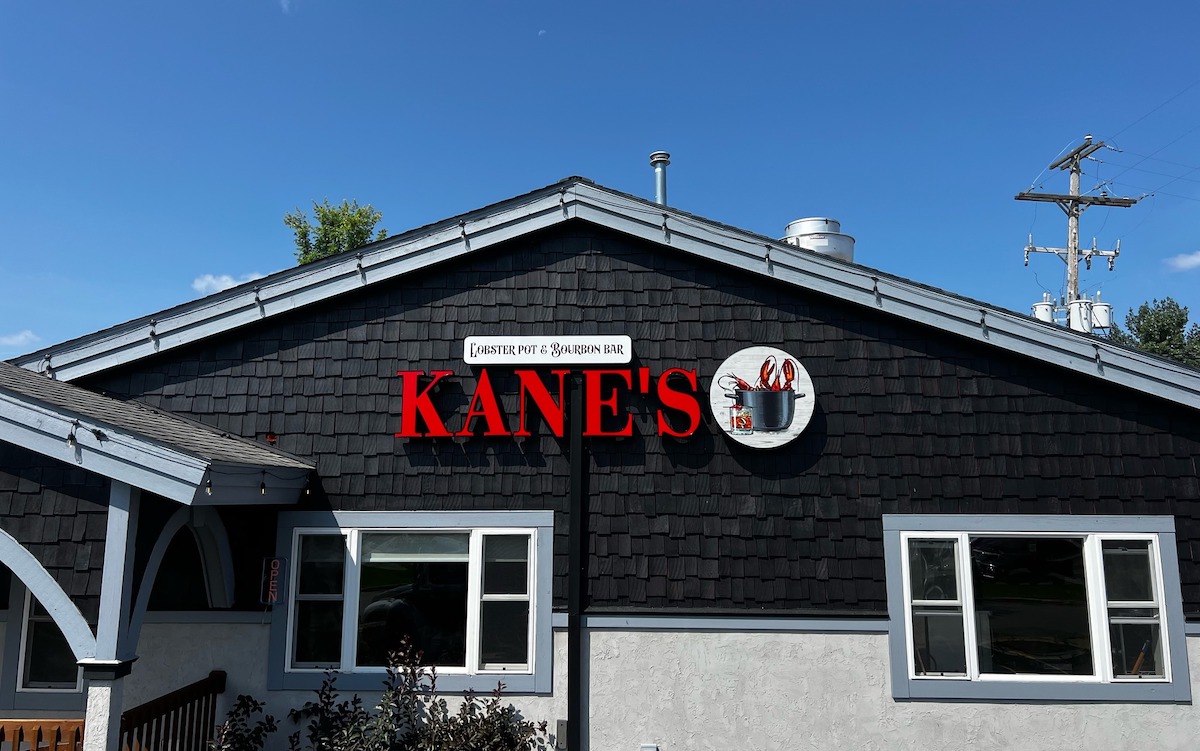 The World Is Her...Lobster?
Restaurateur Kat Steinbrecher introduces fourth Gaylord eatery: Kane's Lobster Pot & Bourbon Bar
If you've checked out Gaylord's dining scene lately, you've likely eaten at one of Kat Steinbrecher's popular family of restaurants.
There's Mary's Stein Haus, offering German and American fare. Porter Haus, with a menu featuring steaks, burgers, and seafood. Abi's Bistro, open for breakfast and lunch. And now there's Kane's Lobster Pot & Bourbon Bar.
Kane's comes after her success in those other ventures across town. Steinbrecher got her start in the local restaurant scene, first working as busser and hostess at what is now the Otsego Club. From there, she took on jobs as server, bartender, and bar manager at various restaurants, including the Pink Pony on Mackinac Island.
Three years after taking on a part-time job at Mary's Tavern, a local landmark that opened after Prohibition, Steinbrecher purchased the bar, her first business venture. She was 29 and a single mother with two children.
"It was just a tavern, a shot and beer bar—there was no food," Steinbrecher says. "We brought in a panini machine … we'd nuke White Castle burgers late at night and have pizza brought in. We were busy."
Several years later, she bought the Stampede Saloon, a place where she had once worked. "I thought it was a great place. It was a great location, and I always thought it had a lot of potential," she says.
The revamped business opened as Porter Haus in July 2017. The expansive restaurant has an Up North vibe, with light natural wood as decor, sports on TVs, and a menu loaded with tourist staples such as burgers, steaks, and seafood. Located across from Otsego Lake, the restaurant's patio is a big draw in the summer, pushing seating to about 150. The eatery is also popular with snowmobilers in the winter.
Steinbrecher met Jason Cole in 2019, and he left his business to help her out as Porter Haus started to grow. He remodeled and built Mary's Stein Haus and Abi's Bistro (named after their four-year-old daughter). After pivoting during the pandemic, Steinbrecher decided to rename and revamp Mary's Tavern as a German-themed restaurant, offering Beef Sauerbraten and Schweinshaxe, among other German staples.
And then New Orleans came calling.
The Restaurant
Steinbrecher's latest venture opened in July and offers an impressive menu of New Orleans-inspired fare and one of the best bourbon selections around.
Named after her two-year-old son, Kane's is housed in the former Bearded Dogg Lounge, which closed in 2018 after a nearly 10-year run. Steinbrecher also purchased a neighboring building, Old Spud Warehouse, once a popular retail store selling furniture and home decor, and adjacent lots.
With kitchen and other infrastructure in place, the conversion to a full-service restaurant with Cajun and Creole fare was easy. "We painted the walls the colors of New Orleans. We had a company print murals of alligators and bourbon barrels and added swamp decor," Steinbrecher says, crediting the former Old Spud owners, Candi and Larry Edwards, for their help in the revamp. Candi provided decorative insight and Larry gave his carpentry skills. "We turned it over in a couple of weeks."
Steinbrecher did her own research to create the Big Easy-influenced menu, gathering some tips from Bryant Bells, the culinary chef at Gordon Foods (and originally from New Orleans), and her own staff, many of whom have been with her culinary enterprises for years. She has about 70 employees.
While many of the dishes are traditional, Steinbrecher added her own touches. Standouts include Pork Belly Bites, Jambalaya, Shrimp and Grits, Crawfish Boil, and Maine Lobster. "The lobster is shipped in overnight. If we don't get it overnight, we don't accept it," she says, adding that's only happened once.
The dessert selection leans Southern as well, with bourbon pecan pie, peach cobbler, and bread pudding among the offerings.
The Bourbon
Including a top-notch selection of bourbon was a no-brainer for the restaurant.
"Bourbon is America's greatest spirit, and it's really made a comeback. … We wanted to explore and make drinks [for] people like us, who may say, 'Well, I don't like bourbon,' but can walk away saying 'I just had the best bourbon drink.' We have many drinks that include bourbon for bourbon and non-bourbon drinkers alike," she says.
The bourbon selection includes familiar brands such as Buffalo Trace, Angel's Envy, Eagle Rare, Blanton's, Colonel Taylor, Weller, and no less than three hard-to-find Pappy Van Winkle bourbons on the shelf.
Kane's also offers customers an unusual option for their cocktails. They can smoke their own drinks (a technique usually left to bartenders). "It's a lot of fun. Try smoking a gin and tonic. Once you do, you'll know what you've been missing," Steinbrecher says.
The Next Adventure
Now with four restaurants under her belt, don't think the 43-year-old Steinbrecher has exhausted her entrepreneurial spirit.
Her upcoming plans include a concept for the Old Spud Warehouse, which sits next to Kane's. Although Steinbrecher would have loved for the retail space to have remained, the "amazing location has so much history to sit quiet for long." She's looking to work with local vendors to provide a unique dining and shopping experience in the space.
One venture, an Italian bistro, will be open by the end of the month. The bistro will have just six tables and offer breadsticks, salads, and a build-your-own pasta bar. The name has not yet been decided but son Cameron, 22, is a good bet for the inspiration. She's also looking to use another son's name—Brendan—at some point.
"I promise you can watch us continue to grow. We have themes in mind for Halloween, the fall, and Christmas," she says. "We want to partner with locally owned retail stores to have pop-up shops. We're creating a whole experience … just watch out for that."
For her entrepreneurial success, Steinbrecher was recognized by the Gaylord Area Convention and Tourism Bureau as the recipient of the 2022 Trailblazer Award, selected for her innovative remodels of empty buildings to create unique and memorable dining experiences.
"Dining is a vital aspect of travel and experiencing locally owned, distinctive cuisine is a priority for many guests," Paul Beachnau, bureau executive director, said in a statement. "Kat has not only breathed new life into empty buildings, but she also gives them a creative flair that is especially appealing to visitors."
"This was a huge honor," Steinbrecher says. "I was born and raised here and there were many times I thought about leaving … but I loved growing up here and I love watching all the changes and I want to be a part of that.
"I love that Gaylord is staying unique—not all the restaurants are in corporate hands. I want to keep it that way," she adds.
Earlier this year, Steinbrecher was invited to be a part of 100+ Women Who Care, a fundraiser for the Otsego Community Foundation. "I sat in a room with so many empowering women … it was a huge honor," she says. When she spoke to that group, she shared, "If I can do it, anyone can do it. There will be times you feel like you've failed, but you will get back up and keep going. Just do it. It's worth it."
Find Kane's Lobster Pot & Bourbon Bar at 302 S Otsego Ave. in Gaylord. (989) 448-2444
Trending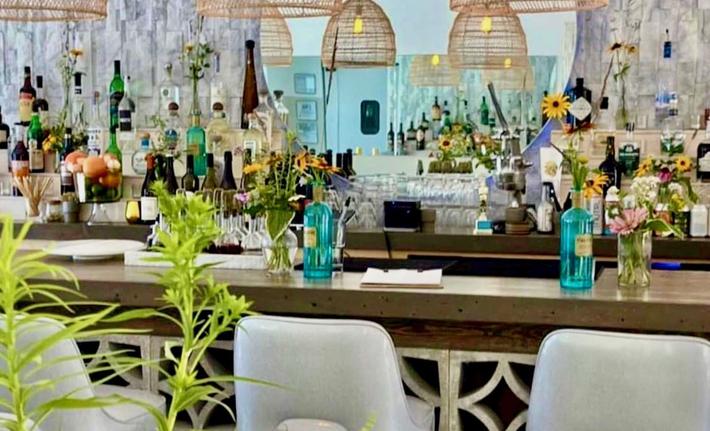 Your Fall Restaurant Guide: Six Spots to Stop for a Bite in Northern Michigan
The weather may be cooling down, but the culinary scene in northern Michigan is heating up. This summer, we explored six n...
Read More >>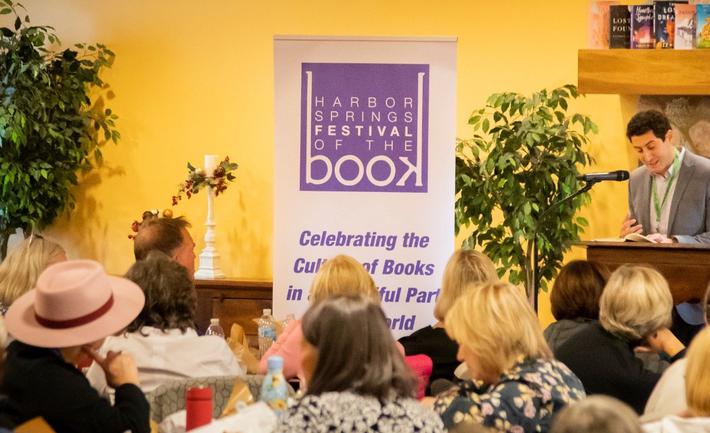 A Weekend of Books
It's a bookish weekend in Petoskey, Bay Harbor, and Harbor Springs! (Be still, our literary hearts!) First up is the...
Read More >>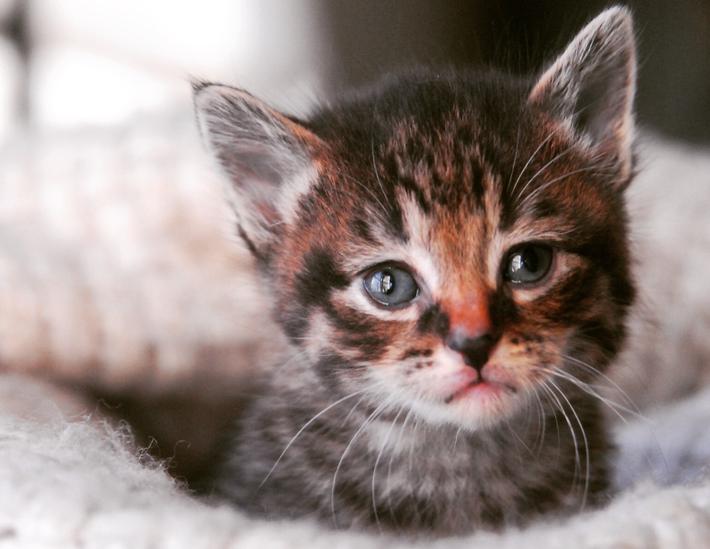 Make Your Pet Famous!
Every fall, Northern Express puts together our Pets Issue, which features stories about our beloved furry friends. As part...
Read More >>

Transformation on the Trail
It's no secret that the Boardman Lake Loop Trail in Traverse City is a popular spot for a stroll. And after a summer...
Read More >>