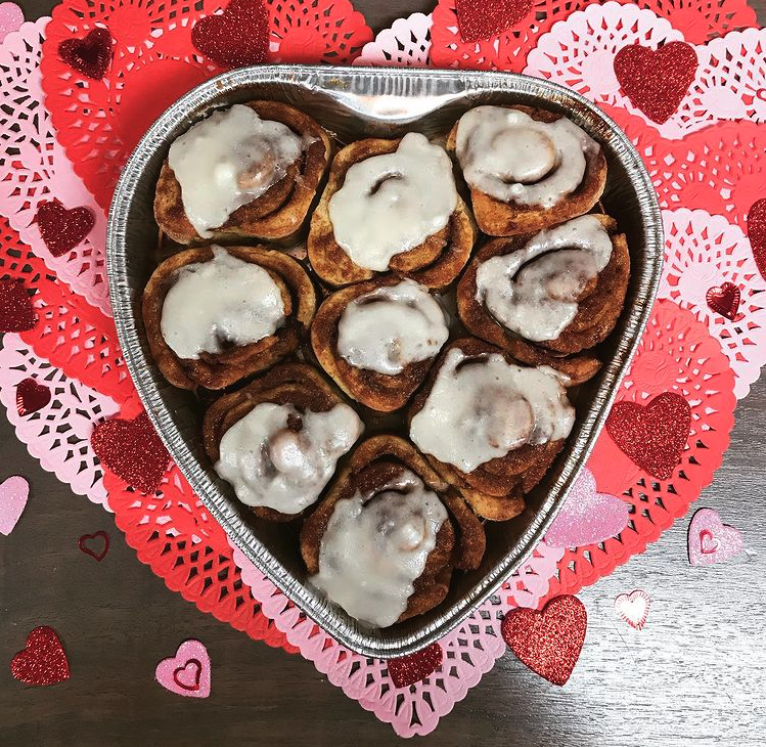 Third Coast Bakery's Bounty of Valentine Treats
Tastemaker
We think it's safe to say that Third Coast Bakery in Traverse City loves — like really, really loves — Valentine's Day. And we're loving that, because they're not stopping at these heart-shaped pans of cinnamon rolls (shown above; pre-order two days in advance, in-store pickup only, $22). They're also offering shippable Valentine gift boxes for $19.99. (The Be My Valentine box, for instance, gets you one gooey fudge brownie; one classic chocolate chip cookie; one 'Eat Your Heart Out Cream Pie,' two shortbread cookies sandwiched around raspberry buttercream and dipped in fudge and covered in pink sprinkles; and four chocolate raspberry brownie bites). Want to DIY? Order one of their Valentine Cookie Decorating Kits ($34.99), and you'll get 12 heart-shaped sugar cookies, a container of their creamy vanilla frosting, and one tube each of mini chocolate chips, candy pearls, and pink sprinkles. Call (231) 421-8696 or visit thirdcoastbakery.com to get your gluten-free fix.
Trending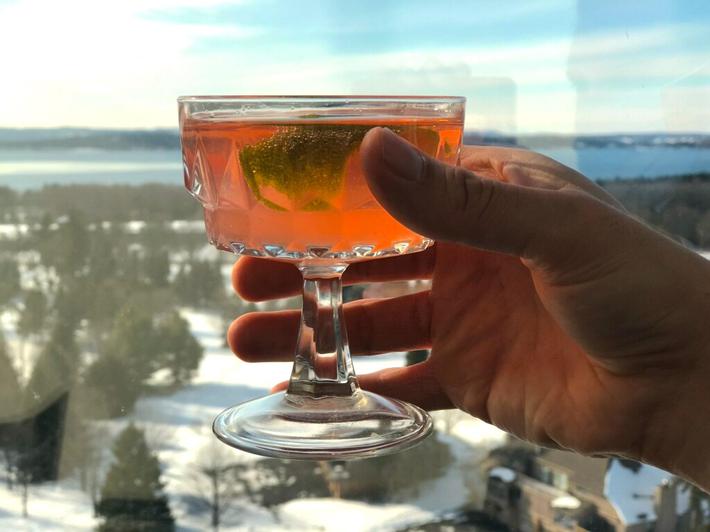 Tiny Pink Bubbles
Hey, ladies, do we have the pink drink for you: Aerie's Tiny Pink Bubbles. With a taste and body as delicious as its...
Read More >>
The Power of Our Example
Every new president faces a daunting array of problems, but 2021 will go down in the history books: Our country is under s...
Read More >>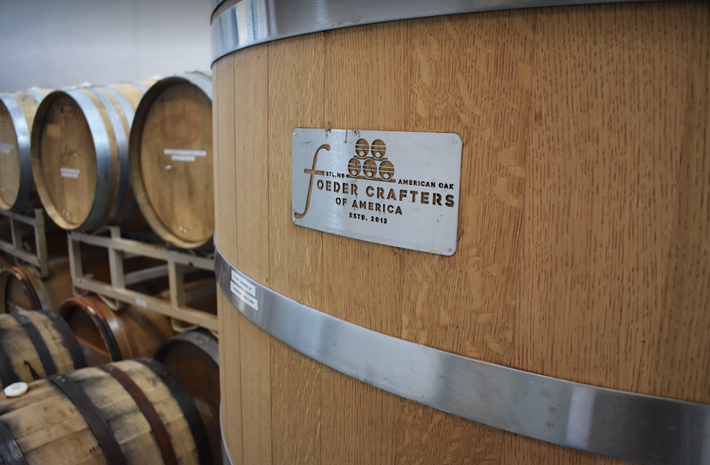 Getting Wild with the Foeder
Drinkers with a discerning eye may have noticed a couple interesting-looking wooden containers in the back of Traverse Cit...
Read More >>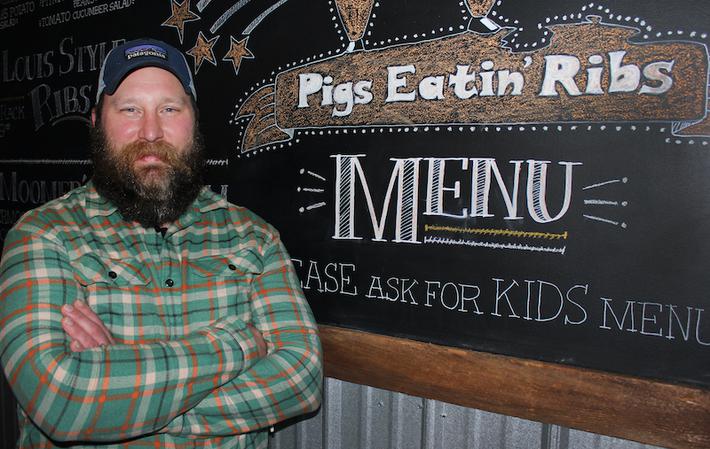 Charlevoix's Pigs Eatin' Ribs
By 2008, Charlevoix Chef Adam Kline had seen and tasted enough. The Northern Michigan food scene had stagnated, he said, i...
Read More >>
↑