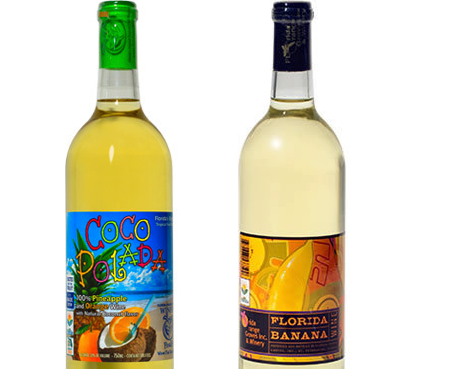 Tropical Wines at The Rusty Pelican
Bottoms Up
Traditionally, our fave way to savor summer is with northern Michigan-made wine. But if you're looking to sip something a little more southern, you'll find that, too, at Gaylord's Rusty Pelican Wine Shop.
Owners Mike and Cassie Meredith — both Michigan natives — round out their inventory of Michigan wines with a little something for the snowbird set: vino that hails from Florida.
Among their favorite makers featured? Florida Orange Groves Winery in St. Petersburg, Fla., a third-generation, family-owned outfit known for its fruit wines.

"They don't use juice or concentrates, and they're not just diluted grape wines with flavors added — they're all made from raw fruit," said Mike Meredith. "Turning the tropical fruits into wine uses a similar fermenting process to regular wine made with grapes, except the tropical fruits are so sugary, they don't have to add sugar, like you do with regular wine."

The shop's tropical wines selection includes Florida Sunset Pineapple; King Kiwi; and Florida Fever, a passion-fruit wine. Two of particular note are the Coco Polada and the Florida Banana. All taste best when served chilled.

"The Coco Polada wine tastes just like a piña colada," Meredith said, "and it's really festive, very beachy."

The Florida Banana wine might seem like a complete contradiction, but Meredith assures it's another fun summer beverage that will make you feel like you're sitting right underneath a palm tree in the hot sun.

"That one smells and tastes just like a banana-flavored Runts candy," he said, "it's very unique and, again, very summery!"

Available at The Rusty Pelican Wine Shop, 240 W. Main St., in downtown Gaylord. rustypelicanwineshop.com, (989)-448-8697.
Trending
Moving Dirt And Stone
This year is taking a toll on me. I'm more sluggish. It's harder to get out of bed each morning. I have muscle pain that I...
Read More >>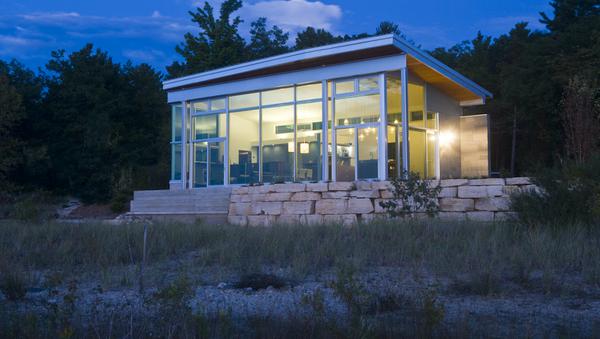 Northern Michigan Modern
From rustic log cabins to Victorian-style homes all the way to more traditional suburban-like developments, northern Michi...
Read More >>
Warts And All
Project 1619, a product of New York Times Magazine writers, is a potential public school curriculum that attempts to redef...
Read More >>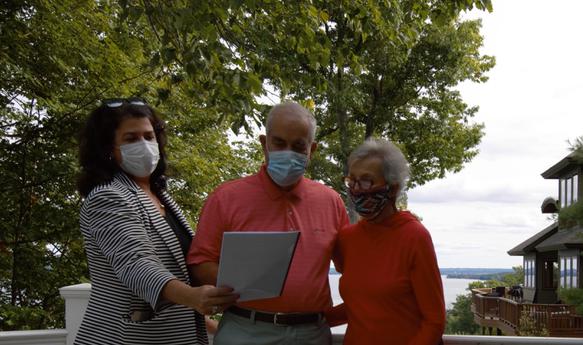 Pandemic Brings Even More Heat To A White-Hot Real Estate Market
There's a mad dash going on in real estate: companies bailing on their massive corporate office buildings, families ...
Read More >>
↑