Two Are Better Than One
The creators of Frankfort's Birch & Maple present Dos Arboles
Local restaurateurs Nick and Natalie Crawford never sit still very long. As industry veterans and co-owners of two successful eateries, this pair is always looking for ways to push the edible envelope.
"We're trying to figure out the next best thing, and how we can get [others] involved in something that benefits everybody," says Natalie.
In their case, that "something," is culinary innovation (and a healthy sprinkle of fresh, quality ingredients). It's a concept they've fostered in Birch & Maple, their first Frankfort kitchen, since 2018. Now, the two are at it again, with neighboring taqueria Dos Arboles…and this time, they've brought extra spice.
Searching for the Perfect Space
Their story begins in Colorado, where Natalie—fresh from Traverse City's Great Lakes Culinary Institute program—met now-husband Nick at the Stanley Hotel. From there, they helped found a handful of restaurants before deciding to open a space of their own. To do that, they moved to Frankfort, Michigan, Natalie's childhood summer spot. "We would vacation out here from Colorado, and we saw an opportunity," says Nick.
After a few years of diligent searching, the couple purchased the space that now houses Birch & Maple, a local go-to for scratch-made goodies. Its limited seating capacity, however (which accommodates 85 diners), proved an unexpected challenge.
"We were turning away more people than we could serve, because we just didn't have the space," Nick explains. So, when the adjacent antique shop opened up, the couple seized the chance to expand.
Opened in May, Dos Arboles (Spanish for two trees) features taqueria-inspired cuisine, while still maintaining the farm-fresh approach that defines the Crawfords as restaurateurs.
"We'd always wanted to do a Mexican concept," says Nick, which is the pair's go-to travel food. But even more importantly, they wanted the space to offer the top-notch service that attracts them as diners and longtime foodies. He says, "When we helped concept restaurants out West, we were always asking [ourselves], 'Is this a place that I would want to go?'"
In the case of their new venture, the answer is a resounding yes. Awash in fiesta-worthy trappings of turquoise flecked with yellows and reds, Dos Arboles is purposefully designed to bring Mexico's warmth to northern Michigan. In the dining room, guests can choose from an array of tables and clamshell-style booths, all of which lead to the wood-paneled bar and its spectacular assemblage of bottled spirits.
The outdoor seating is just as, if not more, inviting. Flanked by two garage-style doors, the dining room literally expands in the summer—a purposeful design element, Nick informs us. Open, the doors lead to a ground-level patio, complete with working fire pits; in chilly weather, they close to encompass an extra 14 seats inside.
The icing on the horchata chocolate cake, however (more on the menu to come!), is the 20-seater rooftop deck, which, in addition to its own cocktail bar, offers an unobstructed view of Betsie Bay's pristine panorama.
Serving Authentic Creations
In the kitchen, the couple also aimed to cultivate true Mexican flavors. "More Americanized [offerings]—wet burritos, fajitas, and things like that—are great…but we saw the opportunity to do something a little bit more elevated," says Nick. As such, the finished menu is packed with dishes from the Yucatan to Baja and back.
That tour, of course, begins with tequila or its smoky cousin, mezcal. In addition to all of the usual suspects (including vodka, whiskey, and gin, some of which are Mexican brands), Dos Arboles's 12-seater bar offers more than 200 agave-based spirits, a collection that certified sommelier Nick is still in the process of cultivating.
"My goal is to ultimately get to 500," he says. Some of his hand-picked selections include the sweetly-vegetal Tequila Ocho; Del Maguey's "Single Village" mezcal for sipping individually (a practice Dos Arboles happily enables via 1- and 2-ounce pours); or Siete Leguas Blanco tequila for a superior margarita.
Whatever drink you choose, you know it will go well with tacos. Short of pressing their own tortillas, Dos Arboles operates a from-scratch kitchen, a distinction which, as chef Natalie notes, sets it apart from similar spots. As such, its extensive taco selection, specifically the carnitas and tinga varieties, showcase time-intensive proteins that are prepared authentically on-site. "There's so much love that goes into them, and I think that shows in the end product," she says.
In addition to several modernized classics, including churros and plenty of salsa, Dos Arboles has also peppered its menu with a few unexpected preparations. Of these, the Mexican Double Fried Chicken Thighs are by far the most likely to blow your mind. A substantial entrée intended for two, this creative take on the classic fajita begins with 24-hour brined chicken fried twice in a Mexican-style tempura (a light-as-air recipe that includes both Mexican beer and tequila) that's tossed in crunchy barbeque sauce and served with black beans, peppers, and pickled jalapenos. Nick maintains it's an absolute must; in fact, it's the best fried chicken he's ever had.
Other menu standouts include the deliciously-shareable Mole Verde, a traditional Mexican sauce containing house-braised pork carnitas, poblano peppers, masa harina, and more than a dozen herbs and spices; the queso-covered Nacho Gigante; and the sweet-meets-savory perfection of the raspberry-chipotle glazed Pepe Cristo. "It's definitely a different flavor profile than you would get at a basic Mexican restaurant," says Natalie.
Sourcing Local Flavors
The couple's singular approach to cuisine also applies to the products and produce they use. Much like its sister eatery, Dos Arboles partners with Cold Creek Farm (Benzonia) for as many ingredients as it can get. This includes plenty of sustainably-grown produce, as well as a few made-just-for-them items; most notably, a series of house-branded hot sauces.
Unlike standard production, however, Cold Creek Farm uses permaculture, a system of holistic farming wherein the land integrates both animals and plants. In the kitchen at Dos Arboles, this translates to optimized cross-utilization and minimal waste.
The whole system starts with a few pigs, whose feed is comprised of kitchen scraps. In turn, the pigs fertilize and de-root land, upon which greenhouses are then constructed.
"Having that full-circle concept is great," says Natalie. "Not only does it save us on trash"—in fact, both restaurants share one dumpster—"but recycling food and plastic is super important."
The farm then provides Dos Arboles with a rotating array of vegetables, including tomatoes, bell peppers, and zucchini, as well as aromatic herbs and a litany of spicy peppers, for which Natalie is tasked with dreaming up dishes.
That urgency of using fresh food for great meals just feeds the fire. "That's the best thing about the restaurant industry," she says. "It's always new, and we're always evolving."
Dos Arboles is open from 5-10pm Wednesday-Friday, 3-10pm on Saturdays, and 3-9pm on Sundays. They are closed on Mondays and Tuesdays. Find them at 735 Main St. in Frankfort, (231) 399-0770. dosarbolesfrankfort.com
Trending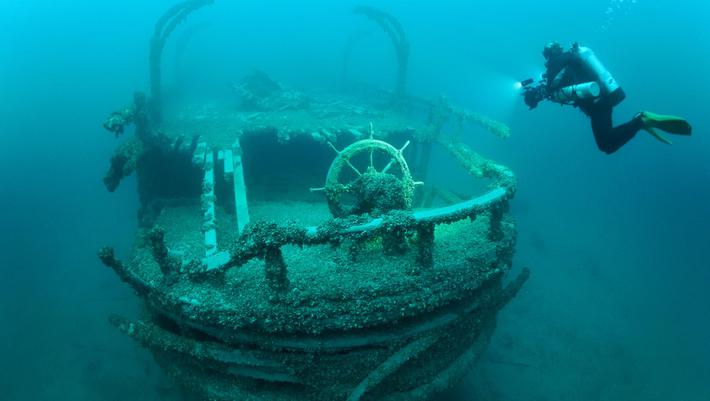 Shipwreck Whiskey: What's Happening with the Westmoreland and its High-Proof Treasures?
Few shipwrecks in the Great Lakes pique the fascination of armchair treasure hunters as much as the Westmoreland, a cargo-...
Read More >>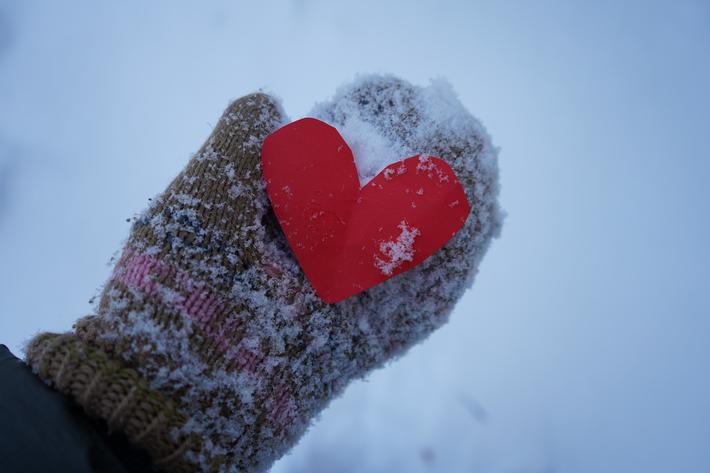 Merry Mittens
The Mitten Real Estate Group of Traverse City is helping make the season bright by kicking off their first Mitten Drive, w...
Read More >>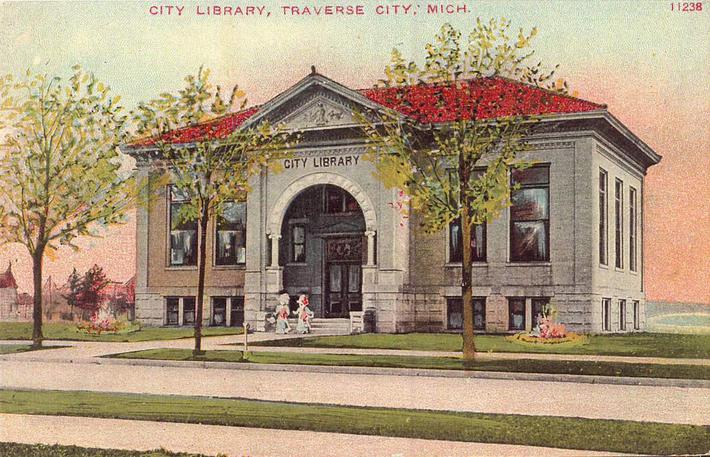 A Literary History of TADL
Next year, the Traverse Area District Library (TADL) will celebrate 155 years of lending books and knowledge in northern M...
Read More >>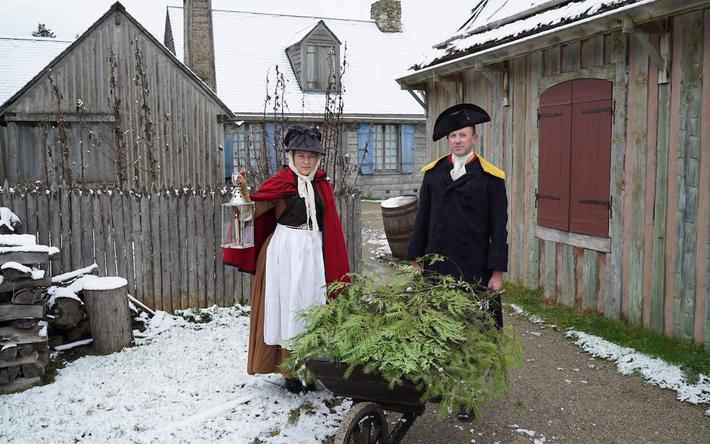 A Colonial Christmas
Christmas is coming to Colonial Michilimackinac in Mackinaw City on Dec. 9. Storytellers will bring to life the stories of...
Read More >>