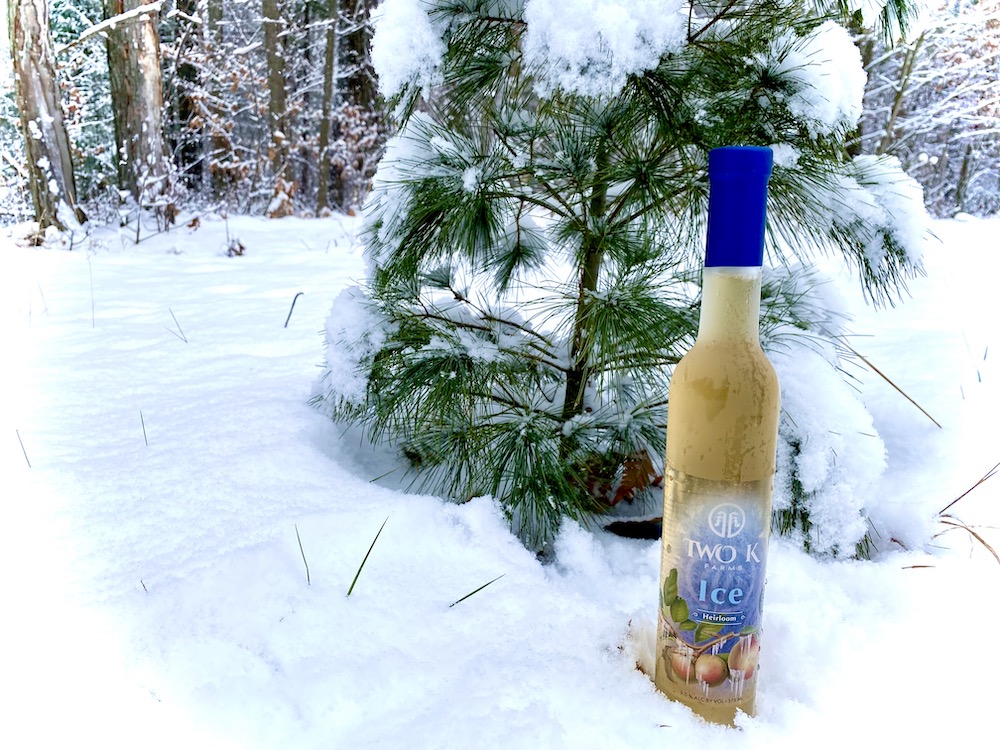 Two K's 2020 Heirloom Ice Cider
Bottoms Up
You've heard of ice wine, but what about ice cider? With ice wine, winemakers harvest grapes that have frozen while still on the vine. When grapes freeze, their water content turns to ice; not the sugars or other dissolved solids in the grape. That means frozen grapes give way to a markedly more concentrated, sweeter wine than what most people are used to. Similarly, ice cider makes use of apples that have frozen on the tree, which concentrates the sugars in the fruit and leads to sweeter ciders with higher alcohol content.

In our humble opinion, the Suttons Bay-based Two K Farms makes the finest ice cider in northern Michigan, and we're particularly taken with the 2020 vintage of their Heirloom Ice Cider.

For this delicious treat, Two K handpicks four varieties of frozen apples from its own trees – Macoun, Golden Russet, Baldwin, and King David — and then presses them and ferments them at their peak ripeness. The result is a rich, satisfying ice cider that conveys both the dessert wine sweetness you expect from a good ice cider and the bursting apple flavors and crisp finish that makes hard cider unique.

Enjoy a glass of the stuff as an after-supper treat with some chocolate or a good, fruity pie. Just don't drink too much of it: The 9 percent ABV might just sneak up on you! Stop in at Two K (3872 SW Bay Shore Drive in Suttons Bay; (231) 866-4265) to grab a 375mL bottle for $20.
Trending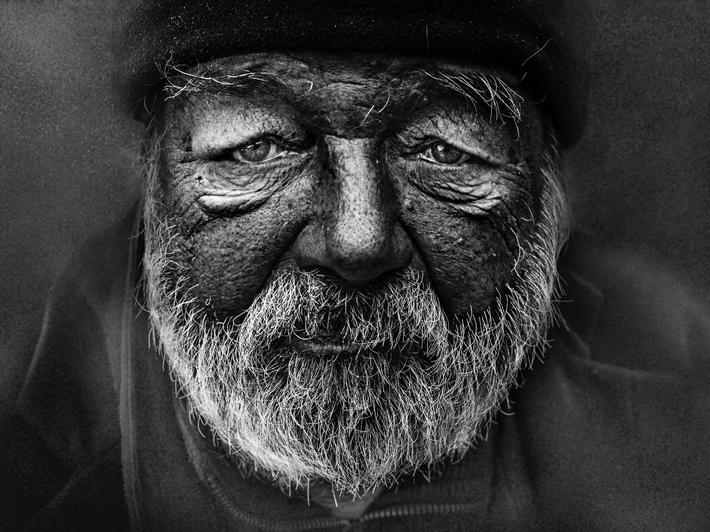 Homelessness Up North
Across the northwest Lower Peninsula, hundreds of Michiganders are struggling to find shelter this winter. It's not...
Read More >>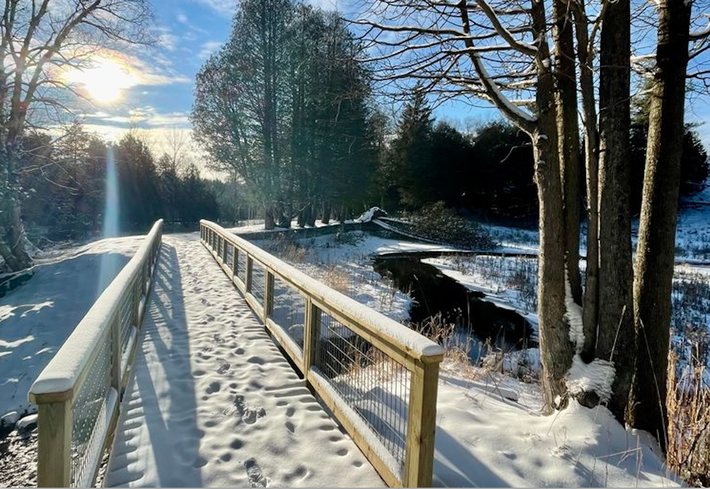 Little Traverse Conservancy's Best Year Ever
Maybe 2021 stunk for most of the world, but in one little corner of it, last year was its best ever: "In 2021, more ...
Read More >>
New Districts, Same Players
We're now well into our constitutionally required decennial exercise in reapportioning legislative and congressional distr...
Read More >>
What Will it Take?
If you've seen the recently released Netflix comedy "Don't Look Up," you might be asking t...
Read More >>
↑