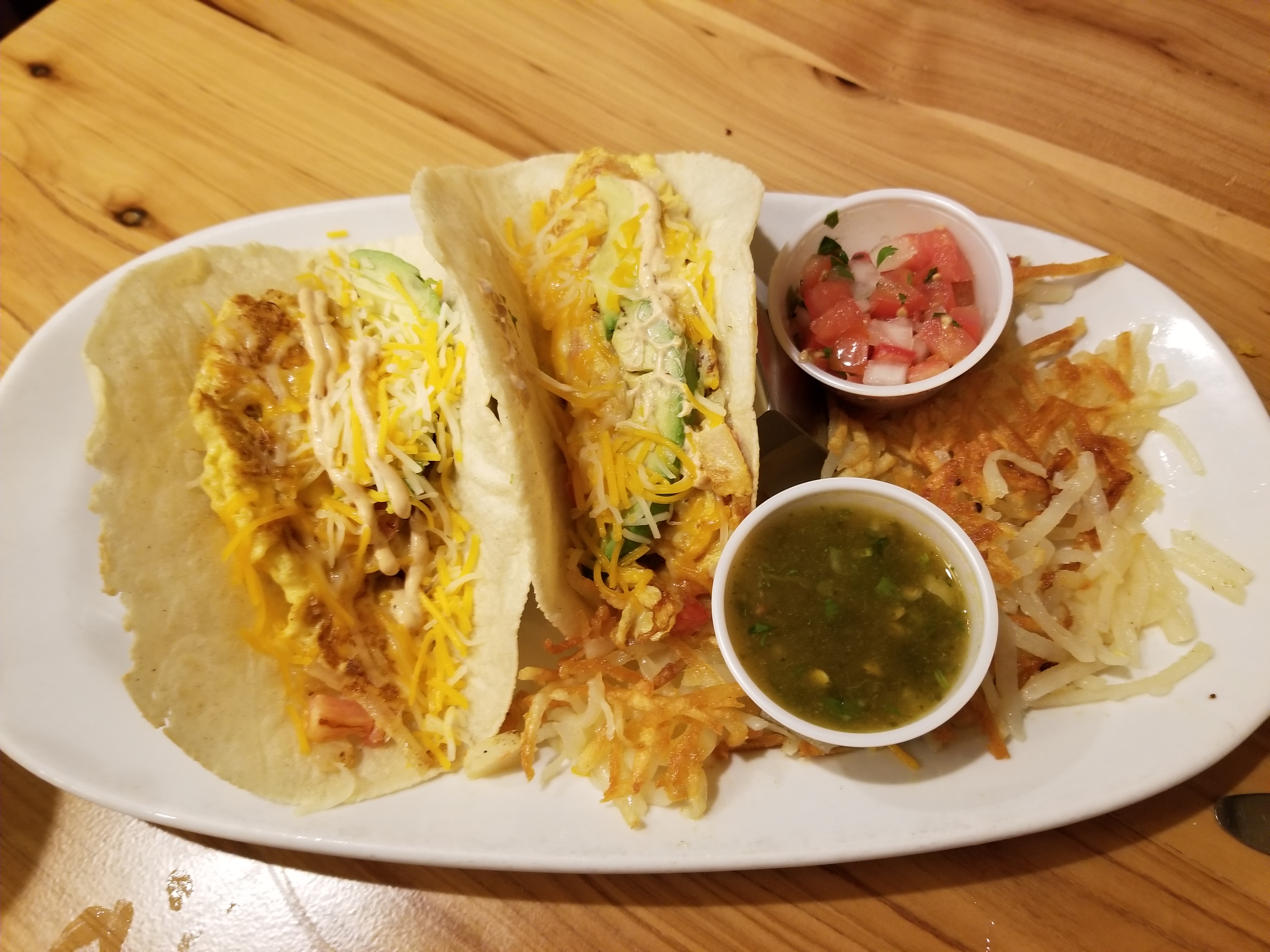 V.I. Grill's Veg Breakfast Tacos
Tastemaker
Traverse City folks in search of an "Easy like Sunday Morning" breakfast will find no easier return on investment than this: schlepping their bedheads to the nearest BATA bus stop with Village Loop Service to Suttons Bay (Route 10) for a hands-free, bayside ride to the town's Village Inn Grill. Our editor piled her crew into the 9:38am northbound bus, caught at the Cherry Bend/Leelanau Studios stop, on a recent Sunday morning. With backroom fireplace roaring and breakfast buffet steaming, the V.I. did not disappoint. All enjoyed their meals, but the clear winner was the V.I.'s vegetarian tacos: two house-made tortillas loaded with scrambled eggs, onion, tomato, and cheese, with a rich ancho creme, fresh-spicy cilantro salsa, and a hefty spread of just-right crispy-soft hash browns on the side ($11). Not too heavy, but filling enough to spend the rest of the day tooling around town on bikes (the BATA bus will haul you and them for just $3 per person; kids 5 and under are free) before pedaling the Leelanau Trail back to Traverse City (about 17 flat, paved and easy miles). Find bus routes, schedules, and buy tickets at www.bata.net; find the V.I. Grill at 201 N. St. Joseph St., in Suttons Bay. (231) 271-3300, www.vigrill.com
Trending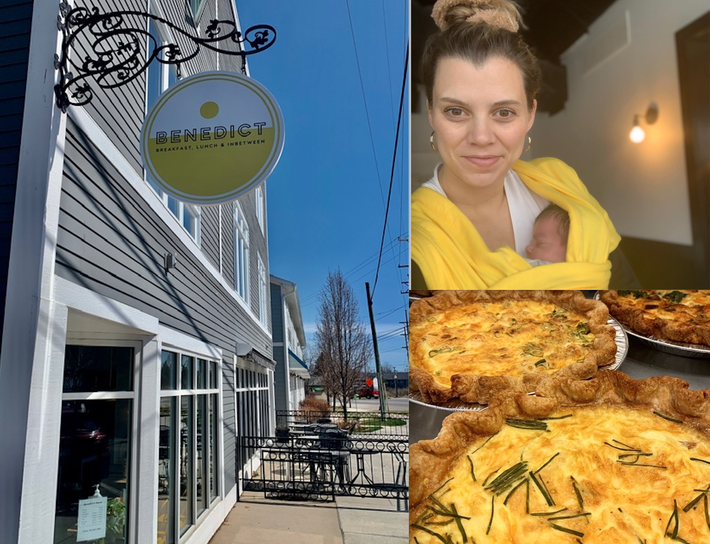 Benedict
No matter the weather, Traverse City's newest breakfast and lunch restaurant, Benedict, radiates a welcome as warm a...
Read More >>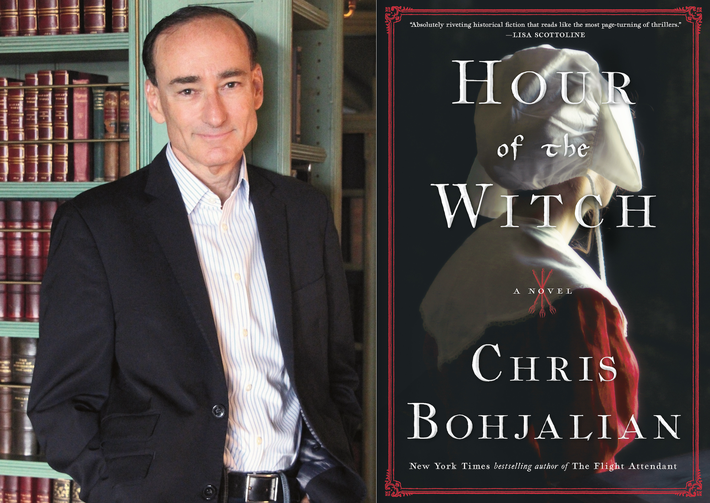 Sneak Peek: Chris Bohjalian to Talk with Locals Before Next Novel Drops
Award-winning author Chris Bohjalian is one of those people who was born to write. A schoolroom hobby-turned-carefully-hon...
Read More >>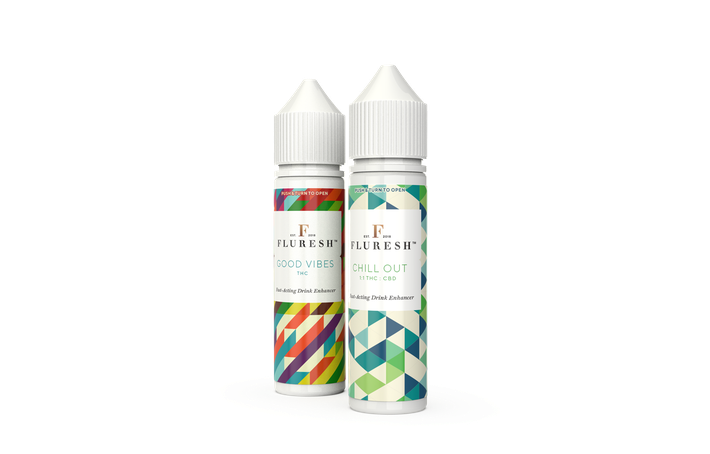 Eat, Drink, Rub: THC Products Review
Progress, thy name is marijuana. Despite what for any other industry would be major stumbling blocks — major disrup...
Read More >>
The DIY Lobotomy
"Did you read the review in The New Yorker of the new Philip Roth biography?" I asked my well-read conservativ...
Read More >>
↑