Wild at Heart
This Valentine's Day, bring your A-game with a homemade wild-game meal
Want to kick things up a notch this Valentine's Day? Forget the predictable chocolates, flowers, wine, or jewelry — even the fancy restaurant dinner. A beautifully presented home-cooked dinner, made with love, is so much more personal. And why not think even more outside the box by choosing anything-but-predictable ingredients for your culinary feast? Go a little wild … with wild game. OK, it's mostly farm-raised in northern Michigan, but the quality is high and consistent, and you don't have to take to the fields and forests to source it; we've done the sourcing for you (see sidebar "Hunting Down Game Meats"). To make it even easier, we offer four surefire recipes using buffalo, venison, rabbit, and duck that are sure to impress and delight your special someone.
Buffalo Meatballs, Italian Style (pictured top right)
Makes 24 meatballs
Ingredients:
1 lb. ground buffalo
¾ c. crushed saltine crackers
½ c. Parmesan cheese, grated
2 eggs
1 small onion, finely chopped
1 tsp. dried oregano
1 tsp. garlic powder
½ tsp. dried red pepper flakes
¼ c. chopped parsley
½ c. milk
1 tsp. kosher salt
½ tsp. freshly ground pepper
8 ounces provolone, cut into 24 ½-inch cubes (save any extra cheese for another use)
2 24-oz. jars marinara sauce (such as Barilla) or your own homemade sauce
Shaved Parmesan cheese, for garnish
Chopped parsley, for garnish
Directions:
Preheat oven to 400 degrees and line a large-rimmed sheet pan with parchment paper. In a large bowl, gently mix, with your hands, ground buffalo with next 11 ingredients (through pepper) until just combined. Using a 1½-inch portion scoop, make 24 meatballs, placing them on the parchment-lined sheet pan. Take one meatball into the palm of your hand and make an indentation with your thumb. Stuff with one provolone cube and form the meatball around the cheese, covering it completely. Place meatball back on sheet pan. Repeat with remaining meatballs. Bake for 15 minutes. Meanwhile, bring marinara to a slow simmer over low heat. Remove meatballs from oven when done, transfer to simmering marinara sauce, and cook for 5–10 minutes longer. Serve with thin spaghetti or other favorite pasta and garnish with Parmesan and parsley.
Mustard-Braised Rabbit (pictured top left)
Serves 2
(Adapted from a recipe by James Beard Award-winning French Chef Joël Robuchon in his cookbook "The Complete Robuchon," recommended by Adam Eastman of Burritt's Fresh Markets)
Ingredients:
1 whole rabbit, about 2–2½ lbs.
Kosher salt and freshly ground pepper, to taste
2 tbsp. safflower or canola oil
¼ c. Dijon mustard, divided
2 tbsp. unsalted butter, cut into small cubes, plus more for greasing baking dish
2 small shallots, sliced thinly
3 large cloves garlic, smashed and halved
1 c. dry white wine
1 tbsp. chopped fresh rosemary, plus 2 small whole sprigs
¼ c. heavy cream
Directions:
Preheat oven to 400 degrees. Cut rabbit into 6–8 pieces (or ask your butcher to do this). Dry pieces thoroughly with paper towels, then season with salt and pepper. Grease a baking dish large enough to accommodate all of the pieces in a single layer. In a large skillet, heat the oil over medium-high heat and sear the rabbit pieces on all sides, in two batches, if necessary, to avoid crowding. Transfer to a platter and brush pieces all over with 2 tbsp. of the mustard before arranging them in the prepared baking dish. Dot with butter cubes, scatter with shallots and garlic, pour wine over everything, and sprinkle with chopped rosemary. Cover, place in oven, and braise for 40 minutes, checking temperature with an instant-read thermometer after 30 minutes to avoid overcooking (internal temperature when done should be at least 160 degrees). Remove from oven and set rabbit aside on a plate to rest while you finish the sauce. Stir remaining mustard and cream into the liquid in the baking dish with a wooden spoon, scraping up any brown bits, and pour mixture into a small saucepan. Bring to a simmer and cook for about 3 minutes, whisking constantly. Taste and season as needed with salt and pepper. Serve with polenta and sautéed spinach or other green vegetable.

Acorn Squash with Wild Rice and Venison Stuffing
Serves 4
(Recipe provided by Stephanie Mathewson, Marketing & Communications Manager at Oryana)
Ingredients:
1 c. wild rice blend
½ tsp. sea salt
2 acorn squash, halved and seeded
½ lb. ground venison
2 tbsp. olive oil, plus more for drizzling
1 medium onion, finely chopped
2 garlic cloves, minced
1 tsp. chopped fresh thyme leaves, plus 4 sprigs for garnish
Sea salt and freshly ground pepper to taste
¼ c. pecans, toasted and finely chopped
½ c. dried cranberries
1 c. grated ricotta salata cheese, divided (can sub any grating goat cheese for this)
Directions:
Preheat oven to 375 degrees. In a heavy saucepan, add rice to 2 cups of water and sea salt. Bring to a boil, reduce heat, cover, and simmer for about 50 minutes, or until all liquid is gone (check at about 40 minutes). Remove pan from heat and let stand, covered for 10 minutes, then fluff rice. Drizzle the squash with olive oil, season with salt and pepper, and place on a rimmed sheet pan, cut side down. Bake for 30 to 40 minutes, or until tender when pierced with a sharp knife. Keep warm. Heat olive oil in a large skillet over medium heat. Add the onion, garlic, thyme and cranberries, and sauté for 4 minutes, stirring occasionally. Add the venison and continue cooking, breaking up the meat, until browned. Add the cooked rice, pecans and half of the cheese. Stir to combine and season to taste. Stuff each squash half with rice/venison mixture and top with the remaining cheese. Place stuffed squash upright on the same sheet pan and bake about 10 minutes longer. Remove from oven and serve each squash-half hot, garnished with fresh thyme sprigs.


Duck Legs with French Lentils and Red Wine (pictured at top, center)
Serves 2
Ingredients:
2 tbsp. olive oil
2 duck legs
Kosher salt and freshly ground pepper, to taste
2 medium onions, quartered, leaving stems intact
2 celery stalks, sliced about ¼-inch thick
2 carrots, quartered lengthwise and cut into ½-inch pieces
2 garlic cloves, sliced
2 c. French green lentils
1 tbsp. tomato paste
Bouquet garni (parsley, thyme and bay leaf, bundled with butcher's string)
½ c. dry red wine
2 c. duck or chicken stock, plus more as needed
Pinch of sugar
Directions:
Preheat oven to 400 degrees. Heat oil in a heavy, flameproof casserole dish (enough to just cover the bottom of the pot) over medium-high heat. Pat duck legs dry and season with salt and pepper. Sear, skin side down, until golden brown, about 5 minutes, then reduce heat to medium, turn duck legs over, and cook for 15 minutes longer, checking a few times to make sure they are browning evenly. Transfer to a plate. Fry the onion quarters in the same fat left in the casserole until they start to brown around the edges, turning carefully to keep them intact. Remove to the same plate as the duck legs. Add the celery, carrots, garlic, lentils, and tomato paste to the casserole and cook for another minute or two, adding more oil if necessary. Add the bouquet garni, wine, stock, and sugar; bring to a boil. Return duck legs and onions to the casserole, arranging them on top of the lentils and vegetables and tucking them in a bit. Remove casserole from heat, cover with a lid, transfer to the oven, and cook for 1 hour, checking at about 45 minutes to see if you need to add more stock (the duck and lentils should remain moist during the full cooking time). When fully cooked, the lentils should be tender, and the duck should register 165 degrees on an instant-read thermometer and come away from the bone easily.
HUNTING DOWN GAME MEATS
Game meats are often hard to find in your local grocery store or butcher shop, so we went hunting (pardon the pun) — not just for rabbit, but also buffalo, pheasant, quail, duck, geese and even yak — and discovered several excellent sources in Northwest Michigan where you can buy game meat for cooking at home, much of it from animals raised right here in our region. FYI: Game meats are not only delicious, but also lower in fat and calories, and higher in protein than most conventional meats.
Note: Not all game selections are available all of the time at the following retailers. If you're looking for something specific, it's best to call ahead. Most places will also take special orders if they're out of the product you want.
Oleson's
Traverse City Plaza East, (231) 941-9000
Traverse City Plaza West, (231) 947-6510
Petoskey, (231) 439-9911
Charlevoix, (231) 547-6548
All cuts of buffalo, including ground, short ribs, stew meat, franks, steaks, roasts, even buffalo tongue!
Burritt's Fresh Markets
Traverse City, (231) 946-3300
Venison, pheasant, rabbit, quail and quail eggs, duck (whole and parts, plus duck fat for cooking and, sometimes, duck eggs)
Oryana
Traverse City, (231) 947-0191
Ground venison, ground yak, elk, bison
Lucky's Market
Traverse City, (231) 486-2491
Buffalo, venison, duck, goose
Plath's Meats
Petoskey, (231) 348-8100
Ground buffalo, buffalo steaks (not available at Rogers City location)
Toski-Sands Market
Petoskey, (231) 347-1571
Buffalo (in store); venison, duck, pheasant, goose, and quail by special order
Ebel's General Store
Falmouth (231) 826-3333
Ground venison, buffalo
Note: Cherry Capital Foods in Traverse City is a wholesaler that supplies retail outlets and restaurants with specialty foods, including game meats. While they do not sell directly to the general public, they recommend that those who would like to see these kinds of products in their local grocery stores or butcher shops make a request that they carry them.
COOKING TIPS
Since game meats usually have less fat than conventional meats, they risk being tough if overcooked. Low and slow is usually the best way to go. Marinating and cooking with moist heat is another way to ensure tenderness. And adding a little fat (e.g., wrapping whole cuts in bacon, or mixing ground meat with a little pork sausage) can help prevent drying out. Following are three of the most highly rated cookbooks for wild (and farm-raised) game:
• "Wild Gourmet: Naturally Healthy Game, Fish and Fowl Recipes for Everyday Chefs," by Daniel Nelson
• "The Everything Wild Game Cookbook: From Fowl and Fish to Rabbit and Venison — 300 Recipes for Home-Cooked Meals," by Karen Eagle
• "Afield: A Chef's Guide to Preparing and Cooking Wild Game and Fish," by Jesse Griffiths
TAKE TO THE FIELDS
If you would like to experience wild game hunting for deer, elk, quail, partridge, ducks, geese or pheasant (and take home your bounty afterward), there are several preserves in our region that offer various packages on a seasonal basis, including guided hunts. For a list of them, Google "Game preserves in northern Michigan."
Trending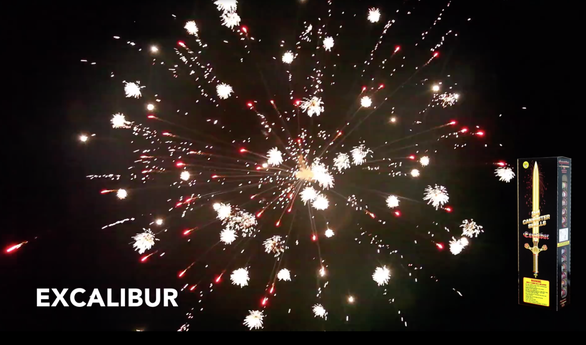 Big Boom Time for Home Fireworks
With social distancing sidelining most of the region's large fireworks shows, many enthusiasts are turning to their ...
Read More >>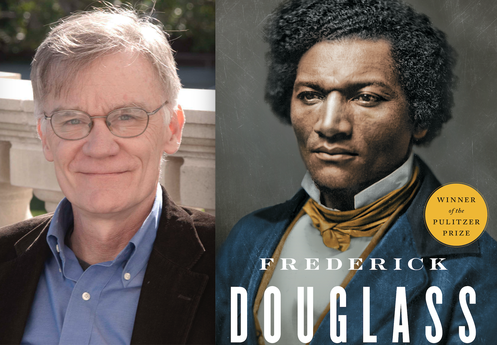 Required July 4 Reading: "Frederick Douglass: Prophet of Freedom"
Pulitzer Prize-winner David W. Blight will be the featured guest at the National Writers Series' online event 7pm Ju...
Read More >>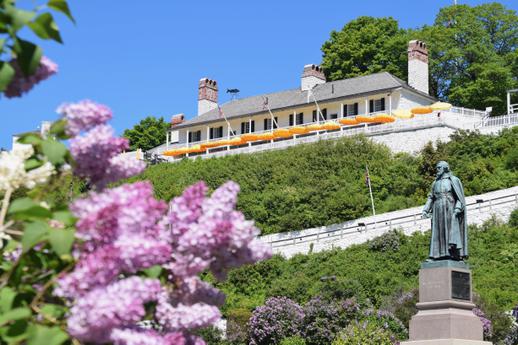 Mackinac Island, After the Shutdown
Mackinac Island — the four-square-mile spot Condé Nast readers named one of the best islands in the U.S. and ...
Read More >>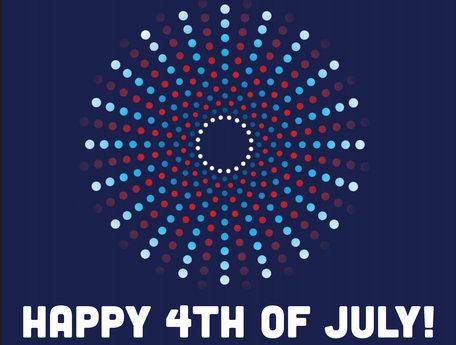 Events Around the North
As the COVID-19 pandemic forestalls festivals and large-scale gatherings, traditional Independence Day festivities have be...
Read More >>
↑