Wine as Folk Art
Inside Folklor Wine & Cider's unique approach to viticulture
In culture, "folklore" refers to the legends, myths, and stories that a culture or community passes down through generations. (In music, the word denotes a pitch perfect—and sometimes underrated—Taylor Swift album.)
But what about in wine?
For Derrick Vogel and Izabela Babinska, the husband-and-wife team that founded Folklor Wine & Cider in Charlevoix, the concept of folklore can and should extend to the world of viticulture.
"We really love the communal aspect of wine," Babinska says when asked how the name came to define the winery. "So, when we named the business, we wanted to draw a connection between wine and that idea of oral storytelling or oral history. We love just sitting around and having a glass of wine—whether with friends, or with family, or sometimes with complete strangers—and we felt like there was a tie between that idea and folklore. But we also chose to use the Polish spelling of 'folklor,' because 'folklor' is what Polish folk art is called."
"Wine as folk art" might be a good encapsulation of what Vogel and Babinska are doing with Folklor, an off-the-beaten-path winery that approaches viticulture in an extremely traditional and locally-centric way. Where the typical commercial vineyard has a clean and almost angular aesthetic, Babinska notes that Folklor's setup "might look a little unruly" in comparison.
"There's a lot of grasses and plants and flowers and stuff growing among the grapevines," she says.
That "unruly" look speaks to the philosophy that Vogel and Babinska bring to their winemaking. Before they were vintners, the pair were pursuing careers in healthcare—a path that happened to take them to the world-famous Hawke's Bay wine region in New Zealand.
An Unexpected Origin Story
Back then, winemaking wasn't even on the radar for the pair. Vogel had a bachelor's degree in laboratory science and a master's degree in health administration, as well as a decade under his belt working in the healthcare field. Babinska, meanwhile—who was born in Poland before immigrating to the United States in childhood—had an MBA in nonprofit management and a knack for project leadership.
While they were in New Zealand, though, Babinska says being surrounded by "the science and art of farming" got her and Vogel thinking about a wildly different career path than the ones they were on.
Fast-forward a few years, and the couple were volunteering for local wineries in northern Michigan, learning the ropes of the industry they now wanted to join.
"It didn't take long working in the wine industry for us to realize that we wanted to do things a little bit differently, particularly with the farming," Vogel tells Northern Express. "One of the biggest things for me was driving around vineyards and orchards and seeing the areas where herbicides had been applied. And I could just see that there was no life left in the soil where those applications were happening year after year."
While herbicides and insecticides are supposed to protect crops and make life easier for farmers, Vogel and Babinska felt like what they were seeing in the local wine industry ran contrary to what they'd learned about the "science and art of farming" in New Zealand. Soon, the couple knew they were going to do two things: one, open their own winery, and two, grow vines in the most natural way possible.
"We're still working on figuring out exactly what that looks like for us," Vogel admits of the "all natural" approach. "But we knew we wanted, at a minimum, to be growing organically and working with living soils, which means not using herbicides, not tilling, and allowing for plant life to cover the earth in addition to the vines."
The First Harvest
One reason why Vogel and Babinska are still figuring out their exact approach? The two only just purchased their Charlevoix farmland in 2021, and this fall's harvest will yield their first wine vintage grown on that property.
"So, what Derrick was saying about the soil health and the ecosystem and how all of that is reflected back in the wine? Well, the proof will be in the pudding this year," Babinska says with a laugh.
And what of the wine that Folklor has been serving customers since it opened its doors in northern Michigan two years ago?
Most of those vintages come from wine grapes grown at a vineyard that Vogel and Babinska leased in Pellston, Michigan, for four years. In other words, this year's harvest marks a dividing line between what Folklor's wines have tasted like up to now and what they'll taste like in the future.
When asked what sort of differences Folklor fans can expect from the winery's 2023-and-beyond vintages, Vogel laughs.
"Well, I wish I had an answer," he says. "This is our first chance to taste the fruits of our labor with these grapevines, and it's also our first chance to taste fruit that has been grown in soils where we've never sprayed insecticide or herbicide. So, talk to us again in six months [about how the wine tastes]. But I think the answer will be 'better.' We fully believe that our customers will be able to taste the difference, and that the difference will be positive."
According to Babinska, Folklor's customers already know a shift is coming. "The first thing we tell people about the wines on the menu is what vineyard they come from," she says. "So, we explain why we have been producing certain wines so far and what they're shifting to as we pivot to this vineyard."
One big example, Babinska says, is Folklor's Ice Box Red, which has become the signature red on the winery's menu.
"[The Ice Box] is made with a grape variety called Leon Millot, and we've really liked working with that variety, but it poses some challenges in our new vineyard," she says. "So [on the Charlevoix property], we planted a grape that is a genetic cousin to that varietal. It has plenty of similar characteristics, but grows in a way that we can manage on an organic program.
"So, we've been really open with people about those types of changes," Babinska adds. "We basically just tell them, 'Hey, these wines that are on the menu right now, once they're gone, they're gone. Come back and see what we do next year!'"
And Then There's the Cider
While a lot is about to change at Folklor, at least one thing is going to stay the same: the cider.
"For anyone who's been drinking our cider, every cider we've ever produced has come from our Charlevoix property," Vogel says. "We started making cider as soon as we could from established apple trees that were on the property, and that style of cider isn't going to change."
Babinska calls the cider aspect of Folklor "exciting and unexpected," noting that making cider hadn't even been part of the original vision for the winery.
"Our initial business plan didn't include cider until we saw this property," Babinska says. "But then we probably spent two years driving between Traverse City and Petoskey, looking at every different piece of farmland that was for sale, and when we saw this farm and saw that the old apple orchards were here, we just totally fell in love with them."
The Charlevoix land that is now Folklor once housed a U-pick fruit operation, which grew both apples and cherries. The cherry trees are gone now, but the apple trees are thriving, and Babinska and Vogel have loved using that fruit as an excuse to expand their efforts into cider.
"Cider making, fortunately, is on the same license as wine," Babinska says. "And except for a couple differences, the production process is similar enough that we were able to take our winemaking experience and apply it to apples. So, that's been a nice piece of the puzzle, because cider just feels like it makes so much sense for Michigan. You drive around here and you see all these old orchards and all these beautiful apples. Apples are just a big part of Michigan agriculture, and we've loved working with them."
The Folklor tasting room is open Thursday from 4pm - 8pm (aka Locals' Night) and Saturday and Sunday from 12pm - 7pm. Private tours and tastings can be booked at their website, folklorwinecider.com.
Trending
Pronouns 101
My first assignment in an online graduate-level class was to provide information about my background, including my pronoun...
Read More >>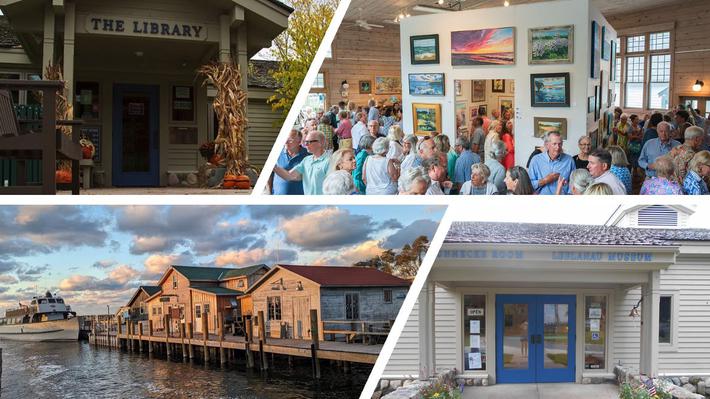 Collaboration Is the Name of the Game
How long does it take to create a cultural center? As few as three years, or as many as 170. Sometimes both. The organiza...
Read More >>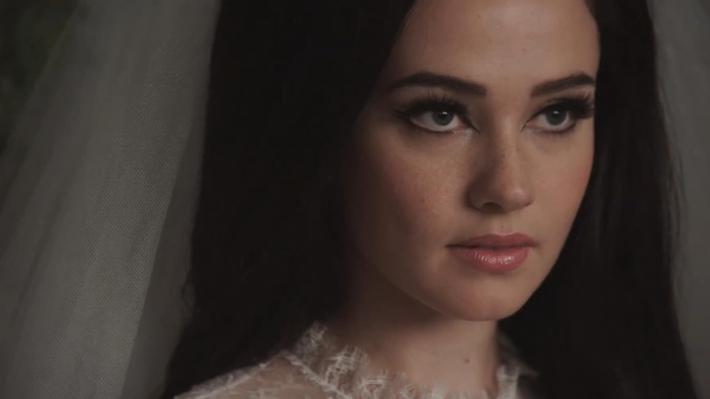 Film Review: Priscilla
While you will certainly be mesmerized by the haunting lead performance from newcomer Cailee Spaeny—and be impressed...
Read More >>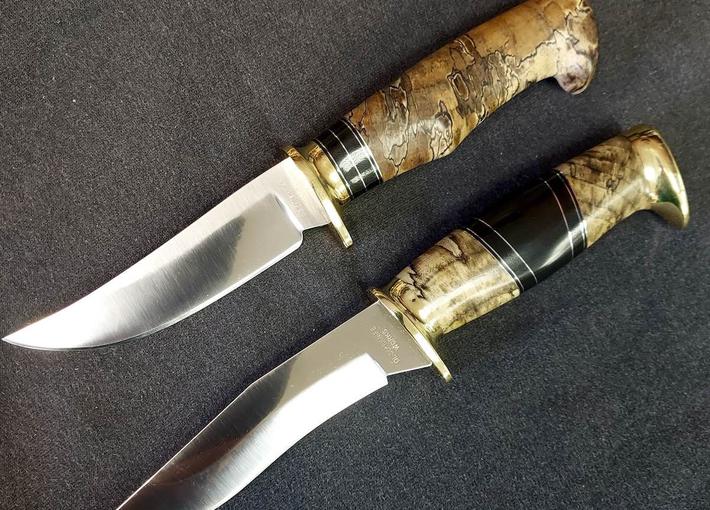 Bespoke Blades
What do you do with a battered ice skate, an old rubber puck, a cracked hockey stick, and a gob of tape? Pitch 'em, ...
Read More >>