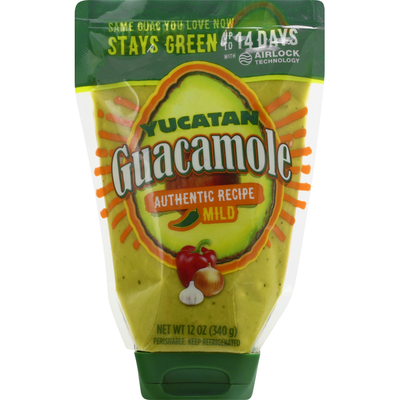 Yucatan Guacamole
Tastemaker
Whichever food scientists deemed the mighty monounsaturated-fat-filled avocado good for the human heart failed to take into account how cruelly it also toys with that organ. Sure, avocados reduce the risk of heart disease and curb inflammation. But if you've ever known the joy of finding a bag of these much-coveted emerald gems at what looks and feels to be the perfect just-before-peak ripeness — then got them home, blinked once, and found their innards scarred by unavoidable amounts of brown spots and veins, you know all too well the devastation these ovate orbs can wreak. Before you risk another taco, do some justice to your Cinco de Mayo celebration: Shell out $7 for 12 ounces of squeezable certainty. Much like its genius airlock packaging, Yucatan Guacamole's guarantee to stay green for two weeks is real. We tasted it — both spicy and mild were immensely flavorful and without weird additives or fillers — and we tested it (three squeeze packs in three months, in fact). And it is the best thing to happen to our thrice-weekly taco night since we learned Costco refunds bad avocados without requiring you to drive them back to the store. We found ours at Oryana West (3587 Marketplace Circle, in Traverse City) and various Family Fare supermarkets.
Trending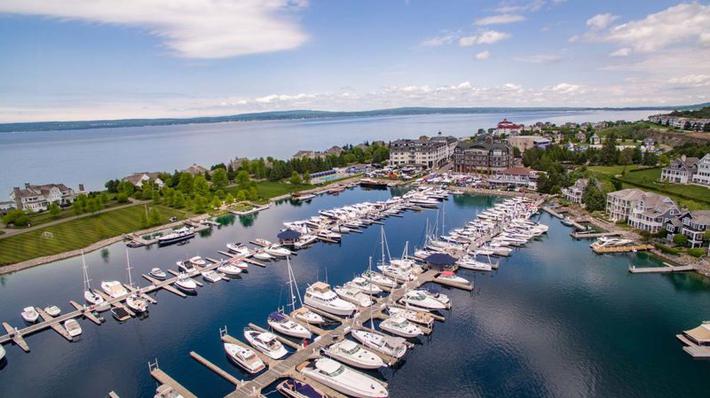 We Like Big Boats, and We Cannot Lie
Since buying your own yacht isn't likely this year due to supply and demand issues, what's the harm in dreamin...
Read More >>
Ending the Filibuster
The filibuster, much in the news lately, has an interesting if not usually glorious history. From the French word...
Read More >>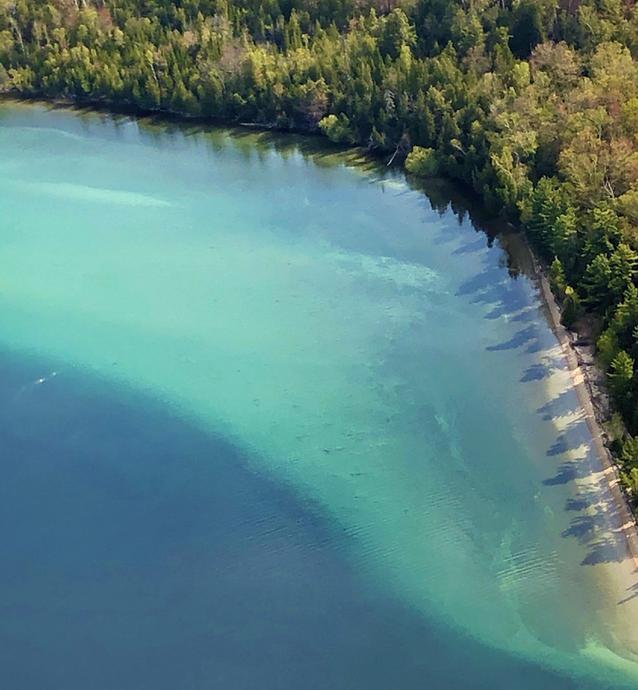 Torch Lake Takeover
You don't need to live on the shores of Torch Lake to know how breathtakingly gorgeous it is. A massive inland lake ...
Read More >>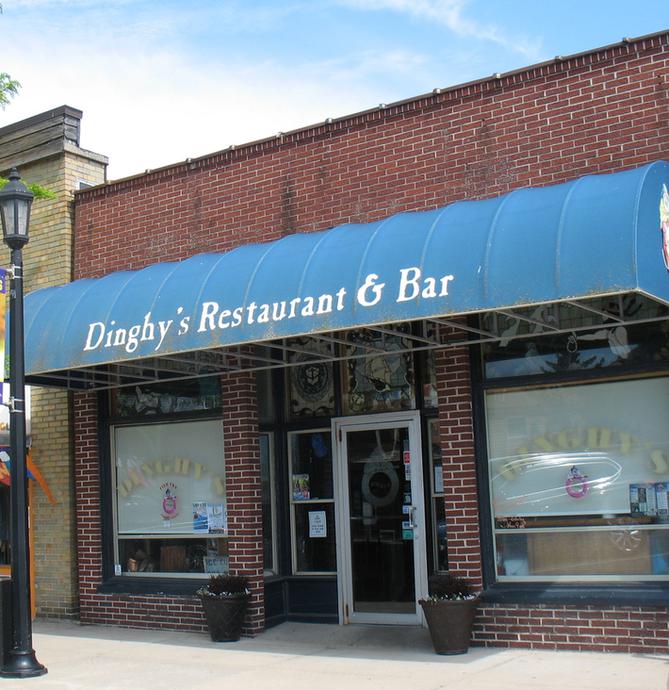 Dinghy's Restaurant & Bar
Kelly Sandman chuckles at a customer's joke, runs a cloth across a section of the 33-foot-bar, then greets a famishe...
Read More >>
↑