Zest
Vegan for all in Traverse City
Tarah Elhardan and Satya Pillay say they want their breakfast and lunch eatery to provide options that anyone will enjoy. Which is an interesting concept, given that Zest Café is entirely vegan. Nevertheless, "We want our restaurant to be something for everyone," says Elhardan.
So their menu offers various kinds of toast: Avocado, peanut butter and strawberries, blueberries and almonds, even a spicy hummus and tomato (with those avocados, of course). There are a number of smoothies, açai bowls, salads and Indian dishes – featuring the Bollywood Burrito, a zesty (sorry) combination of turmeric tofu scramble, house-made root vegetable hash, black beans, spinach, cilantro, avocado, salsa, pickled onions and spices, served in a gluten-free tortilla.
And the response has been more than they anticipated. "Business has been really good," says Pillay.
"It's been busy," adds Elhardan. She just isn't sure how busy the restaurant is, as she admits she has no basis for comparison. "I don't know what to compare it to – I haven't been in the industry."
That's right. Surprisingly, neither of them comes from a hospitality or restaurant background. Pillay is a medical doctor who practices in Kalkaska, while Elhardan has a background in mental health. It was their twin passions for health and good food that led them to open the restaurant. "We both like to cook," says Pillay.
The two opened at the tiny space at 439 East Front Street that's been home to a number of restaurants, which then moved on to more spacious quarters: The Cooks' House, Georgina's, Patisserie Amie, even the long-ago Soho Café. Immediately prior to Zest, the location was home to Sparks BBQ. Pillay works with Dean Sparks' wife and says Dean has been a huge help in their transition to the restaurant industry.
Elhardan has been a vegetarian for over ten years, the last two of which have seen her turn completely to plant-based eating. Pillay, meanwhile, is what has been dubbed a "flexatarian" — someone who eats mostly but not exclusively plant-based foods. "It's being aware of what you're eating and how it makes you feel," says Elhardan.
Her husband concurs. "On golf nights, I eat some wing," says Pillay, then laughs. "I always regret it."
So they encourage people to eat the things that taste good and make them feel good. Which they say is the case with their plant-based foods, which provide nutrition and energy, and satisfy the taste buds as well.
"Most [of the menu items] are things we've eaten over the last two years," says Elhardan. "I started to make the Bollywood Burritos — they became Satya's go-to. The smoothies we came up with over the years. The Set-Up (a different take on avocado toast, with cashew cream cheez, red pepper flakes, nutritional yeast, sliced tomatoes, hemp seeds, microgreens, and pickled onions) we enjoyed."
Indeed, while the menu may be limited, within the items they offer are numerous options. Take just the smoothies, for example: The Cacao Power Crunch has coconut milk, almond butter, cacao powder, cacao nibs, dates, plant-based protein, chia seeds and banana. The Very Berry Bliss includes blueberries, strawberries, coconut milk, blue spirulina, dates, chia seeds and hemp seeds. Small & Mighty has a base of almond milk, to which they add spinach, chia seeds, banana, blueberries, dates, and peanut butter.
They are among the seven different smoothie concoctions, with various add-ins available as well. Add half a dozen toasts, salads, the fruity acai bowls, oatmeal, and a weekly Indian special (a nod to Pillay's heritage), and you've got plenty of choices, whether you're thinking breakfast or lunch.
Pillay was born in and spent the first few years of his life in South Africa, before his family moved to Traverse City when he was a youngster. Elhardan has called Traverse City home for virtually all her life, and the two are happy to be able to offer their hometown something they felt was missing.
What's to come? The two aren't ruling out expansion — or really anything else — as they learn more about the industry, what works and what their customers want.

"We've had locals ask about catering. We'll make some changes to the menu when it gets cooler," says Elhardan. That could include Samosas, which they did have on the menu but which became so popular they couldn't keep up with the demand.
Zest is open Tuesday through Saturday, from 8am to 3pm. It does not offer any indoor seating but does have picnic tables available right outside, where they are leasing the city-owned lot. Come winter, they say they'll continue to depend on takeout, though they haven't completely ruled out the possibility of indoor seating. Their zeal for sustainable healthy living and taking care of the planet also manifests itself in their use of compostable materials.
Find Zest at 439 E Front St., in Traverse City. (231) 421-3141, www.zesttc.com
Trending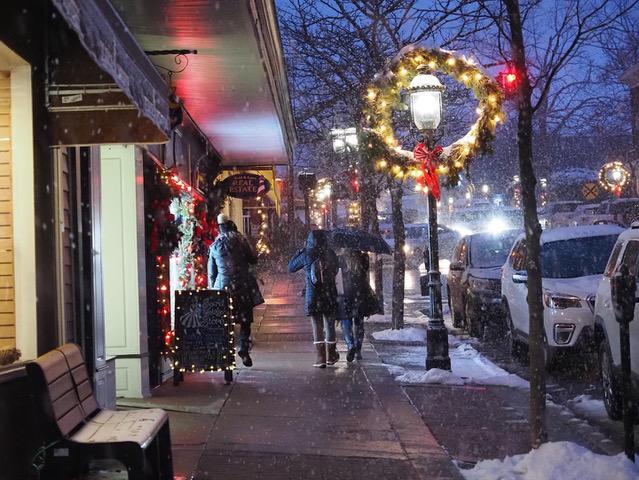 Jump Start Holiday Shopping
Downtown Petoskey hosts their Holiday Open House on Friday, Dec. 2, from 6-9pm as Santa flies into town to light the giant...
Read More >>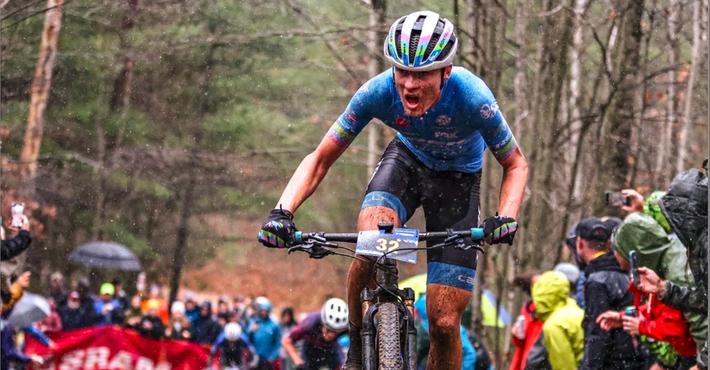 A New Gear
If last week's snow made you think the two-wheeling season is over, think again. Tuesday, Nov. 29, is the official l...
Read More >>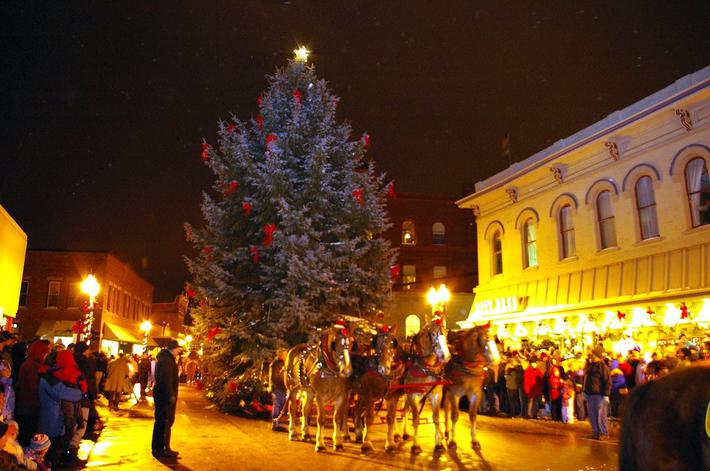 Jingle All the Way to Manistee
The town of Manistee is going into full holiday mode—and going back in time—this weekend. Friday, Dec. 2, the ...
Read More >>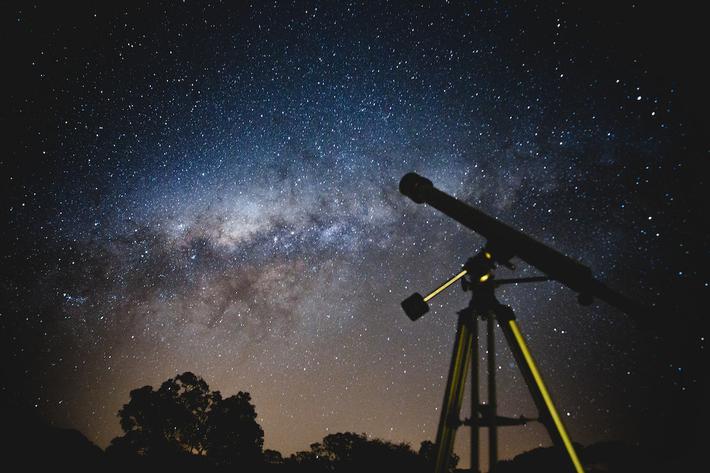 Aim for the Stars
Aliens may walk among us, but this weekend it's our turn to wander through the galaxy. On Saturday, Dec. 3, the Denn...
Read More >>