A New Shot of Rock from The Vaccines
Modern Rock
After three years with nary a release in sight, The Vaccines are returning with their much-anticipated fourth full-length album, Combat Sports, a collection of big, bold indie-rock tracks that alternate between brooding lo-tempo numbers and ecstatic rockers. The set, which opens with the impudent "Put It On a T-shirt," also includes additional tunes "Surfing in the Sky," "Maybe (Luck of the Draw)," "Out on the Street," and "Your Love is My Favourite Band," with most of the lyrics focusing on romantic love longed for, acquired, or lost. Combat Sports will hit all media outlets on March 30 and will be followed by a full U.K. tour starting in April, with additional live shows expected elsewhere in the world this summer …
Grand Rapids psychedelic rocker Shane Tripp (sounds like: Smashing Pumpkins/Bush) has been working on his solo music, with his most recent effort being his new record, Brain Drip, on which he collaborates live with his backing band of Dan Fisher (guitar), Ben Weissenborn (drums), and Jonny Bruha (bass). Tripp recently shared a record-release party, also in Grand Rapids, with fellow GR band The Howlers, which released its own new album, Bone Dry. Following that, he's planning a tour of the Midwest and East Coast for later this year …
Panda Bear has just released a brand new EP, A Day with the Homies, with the first edition of the set available only on vinyl via Domino Records (digital and physical expected later). It's the first effort from PB since 2015, and includes the tracks "Flight," "Part of the Math," "Shepard Tone," "Nod to the Folks," and "Sunset." The artist said on Instagram that the album doesn't necessarily stick to a particular theme but that "each song strengthens the messages of the others." Check it out for yourself at adaywiththehomies.com …

The 2018 Rock and Roll Hall of Fame inductees have been announced, with the induction ceremonies set to take place in Cleveland, Ohio, on April 14 of this year, with a broadcast of the event set to hit SiriusXM later in the spring. For 2018, the hall will welcome in The Moody Blues, The Cars, Nina Simone, Bon Jovi, Sister Rosetta Tharpe, and Dire Straits. Radiohead was nominated for the first time but didn't make the cut this year …
LINK OF THE WEEK
When Michigan musician Jim Spalink changed over to an electronic keyboard, he repurposed his old piano into an art project. He put the piano outside and decided to film it over the course of a year, making for a unique and visually striking video tableau. Watch at tinyurl.com/ybo42w77…
THE BUZZ
Detroit rapper Eminem's new album, Revival, has spawned a second hit single — a collaboration with Ed Sheeran on "River" — and now the pair are set to film a music video for the track …

Here Come the Mummies will perform Feb. 15 at St. Andrews Hall in Detroit …
The Gin Blossoms will be at St. Andrews, too, with a much-anticipated retro '90s show on Feb. 18 …

Rhiannon Giddens will return to Michigan. She's headed to the Royce Auditorium in Grand Rapids for its Acoustic Cafe Folk Series on May 17 …

The big Celebrating David Bowie concert is set to take place at the Royal Oak Music Theater on Feb. 19, with appearances from Bernard Fowler, Adrian Belew, Carmine Rojas, and more … and that's the buzz for this week's Modern Rock.
Comments, questions, rants, raves, suggestions on this column? Send 'em to Kristi at modernrocker@gmail.com.

Trending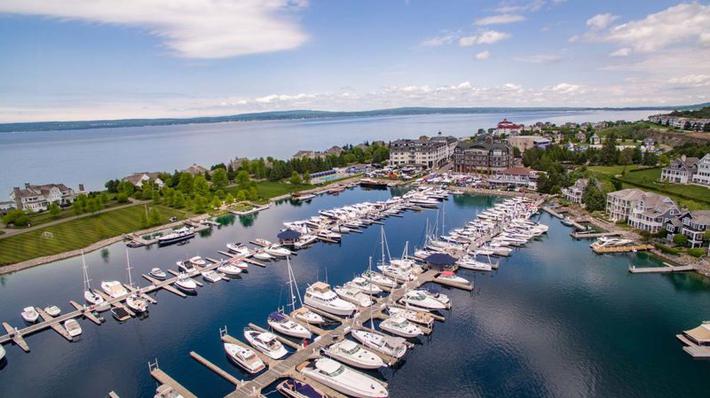 We Like Big Boats, and We Cannot Lie
Since buying your own yacht isn't likely this year due to supply and demand issues, what's the harm in dreamin...
Read More >>
Ending the Filibuster
The filibuster, much in the news lately, has an interesting if not usually glorious history. From the French word...
Read More >>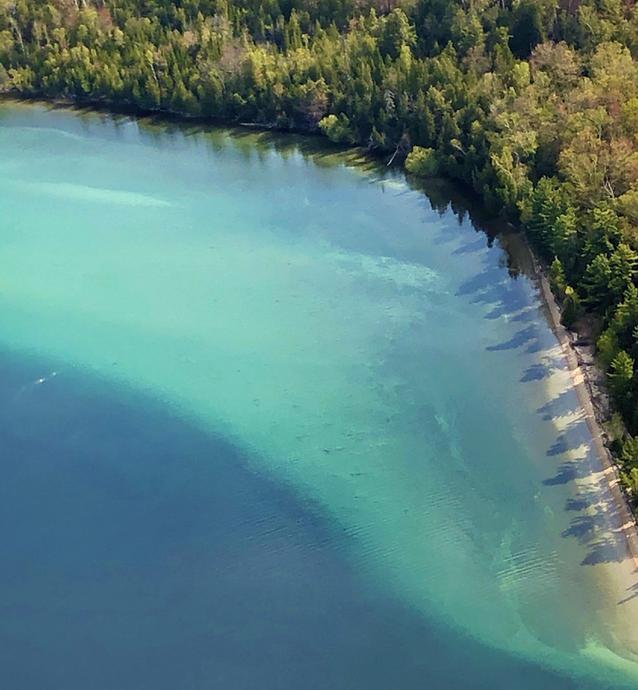 Torch Lake Takeover
You don't need to live on the shores of Torch Lake to know how breathtakingly gorgeous it is. A massive inland lake ...
Read More >>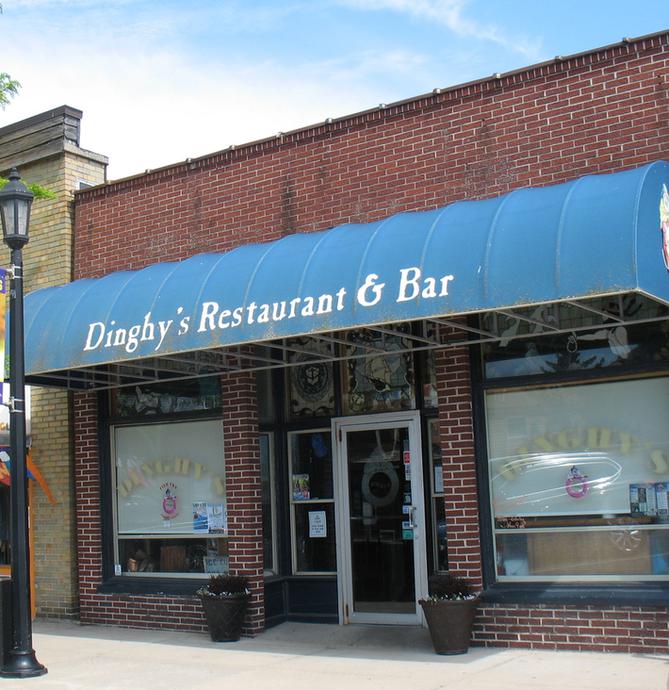 Dinghy's Restaurant & Bar
Kelly Sandman chuckles at a customer's joke, runs a cloth across a section of the 33-foot-bar, then greets a famishe...
Read More >>
↑