A World Of Sound Inspiration
Local Music: Botala
Meet the Musician
Taking music lessons as a kid is the entry point into adult musicianship for many, including Greg Vadnais, who goes by the moniker Botala for his ever–evolving solo music project.

"I took classical guitar and piano lessons and had good music programs in my school in Lansing as well," Vadnais said, "but what really launched me into performing and playing with other musicians was when my dad set up his old Ludwig drum set in our basement. I played along with his records, which were mostly Motown and oldies stuff. Eventually, the fact that I owned a drum set is what got me 'hired' into my first band."

Drawn to world music, a genre he discovered in his late teens, Vadnais soon moved past drumming to the oldies.

"I was always interested in history and anthropology, so I kind of naturally developed a curiosity about the connection between geography and music," he explained. "I had no idea what ethnomusicology [the study of music of different cultures] was, but that's kind of what I accidentally started doing."

As Botala, Vadnais' live percussion performances focus on the music of the African diaspora: West Africa, South America and the Caribbean. He blends those beats with house music and other modern DJ elements. "People have been receptive," he said. "I've had a ton of support from my friends in the EDM [electronic dance music] scene and the music community at large."
You Might Have Heard Him
As a percussionist, Vadnais has been performing in northern Michigan for the past eight years, playing drums with several local jazz groups as well as with the Jon Archambault Blues Band and the Galactic Sherpas.
"I've also performed with Medicinal Groove, Old Mission Collective, Charlie's Root Fusion, Younce Duo, The Shifties, The Marsupials and probably a few other folks that I can't remember right now," he said.

Thanks to his own Botala project and these other groups, he's begun popping up at festivals and venues all over Michigan, though he hasn't made it out of the state much yet. "I pretty much stick to Charlevoix, Emmet, Antrim, Otsego and Grand Traverse Counties in the summertime," he said.
His Inspiration
Vadnais' instrumental skills revolve primarily around percussion instruments. To date, he's learned the balafon, ngoni, mbira and kalimba in addition to playing ukulele and piano. "I enjoy learning new instruments, so if I see something interesting, I can probably pick it up and get a sound out of it," he said. "I learned a long time ago that the ground isn't going to crack open and swallow me up if I play a wrong note – nothing is off limits in music."
Originally from Lansing, the Traverse City musician was inspired to delve further into world music when he spent some time in southwest Colorado. "There, I was really indoctrinated into the performance aspects of West African and Afro–Cuban drum and dance," he said. "I had a lot of very generous teachers who encouraged me to keep showing up to class even when my hands were blistered and bleeding. I feel indebted to them."
"Botala" is a word Vadnais constructed himself. "I kind of made up 'Botala' by re–mixing the letters of the word 'Obatala,' a deity in the Santeria religion," he explained. "I'm still developing the performance and sound for Botala, but I've learned that the best way to make something happen is just to do it, which is why I started playing shows [as Botala] this year."
Current Projects
With several local festivals continuing to bring world music into our region, Vadnais has found no lack of opportunities to do further research into sounds for his Botala project, and he's found plenty of places to showcase his own world music–inspired sounds.
"I helped direct the inaugural programming for the Wheatland Music Festival's Rhythm Stage last year and am doing that again this year as well as working in some capacity with Blissfest as a workshop/world music guy," he said. "And I've booked myself pretty solid for the summer."
Botala doesn't have any album releases, but fortunately for Vadnais's growing fan base, it sounds like he'll be getting started on one soon.
"I hope to begin producing some original tracks, but that kind of thing tends to happen in the off season," Vadnais said.
Where in the World
Vadnais's inspiration comes from some pretty far–flung locales. While he's never been to South America, he grew up traveling to the Caribbean quite a bit when he was young.
He said, "I also lived in Costa Rica for a short time while performing as the house band a few times a week at Ricky's Bar in Cahuita in the early 2000s. That's a fishing village in the Limon district, about 45 minutes north of Puerto Viejo."

He has plenty of anecdotes and stories, but they all happened pre–internet, and he prefers to keep them to himself for now.
"I'd love to visit South America," he said. "Brazil would probably be number one – Argentina and Peru are both places I would love to go as well – but at this point, I'm pretty much rooted in family and work life."
Future Botala
With his feet firmly planted in Traverse City and a full summer of performance dates ahead of him, Vadnais, through Botala, aims to expand the audio horizons of his nearby neighbors.
"What I really want to do is provide the opportunity for people to feel connected to the outside world," he said. "I don't want to be too dramatic or political about this, but I feel like this project is healing some of my frustration about being so intimately connected to the outside world while still feeling isolated within the monocultural geography that we have in northern Michigan."
"I have a wife and two children," he continued, "and I really do appreciate the environment and opportunities that living in northern Michigan affords. But there is also a danger of becoming ideologically rigid and bereft of cultural literacy."
Part of what he wants to do with Botala, Vadnais explained, is let the music work as a tool to heal these concerns. "I think that by incorporating traditional folk music of Africa into the electronic music scene, I'm helping the younger generation understand how connected we all are culturally and historically."

To find out more about Greg Vadnais' Botala, visit facebook.com/botalamusic. He can also be found on YouTube (under Greg Vadnais) and at soundcloud.com/vadnaisg.
Trending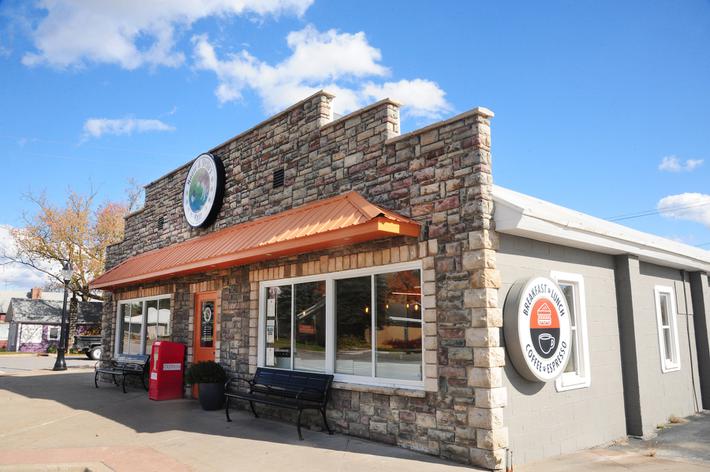 Kalkaska's Moose & Stella's
Dan Bloomquist and his wife, Evamarie, bought Breakfast & Burger Express in downtown Kalkaska at a great time: Decembe...
Read More >>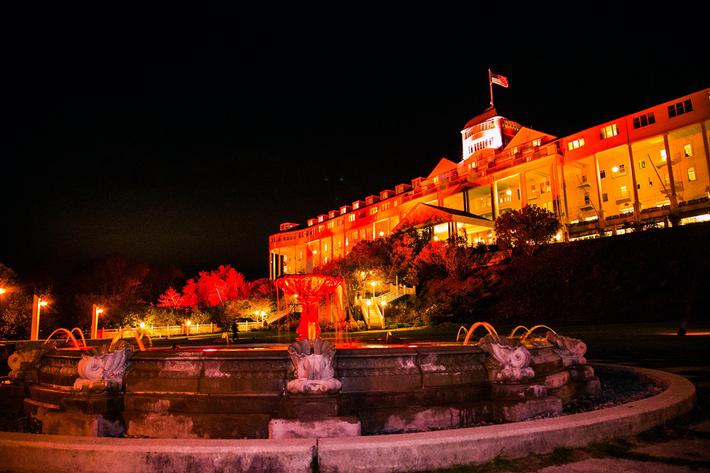 Halloween Rising
While the pandemic continues to impact lives and prevent mass gatherings, some Halloween events Up North, much like your a...
Read More >>
Hope and Vote
With mail-in voting well underway for many, and a trip to the polls just days away for many more, the gravity of the outco...
Read More >>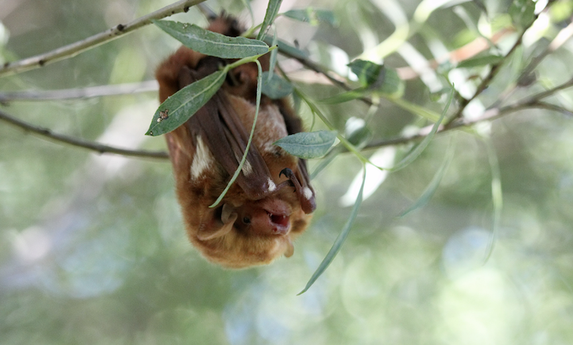 A Nightmare for Michigan Bats?
If you're seeing more decorative bats this Halloween than you saw of their live counterparts this summer, there&rsqu...
Read More >>
↑