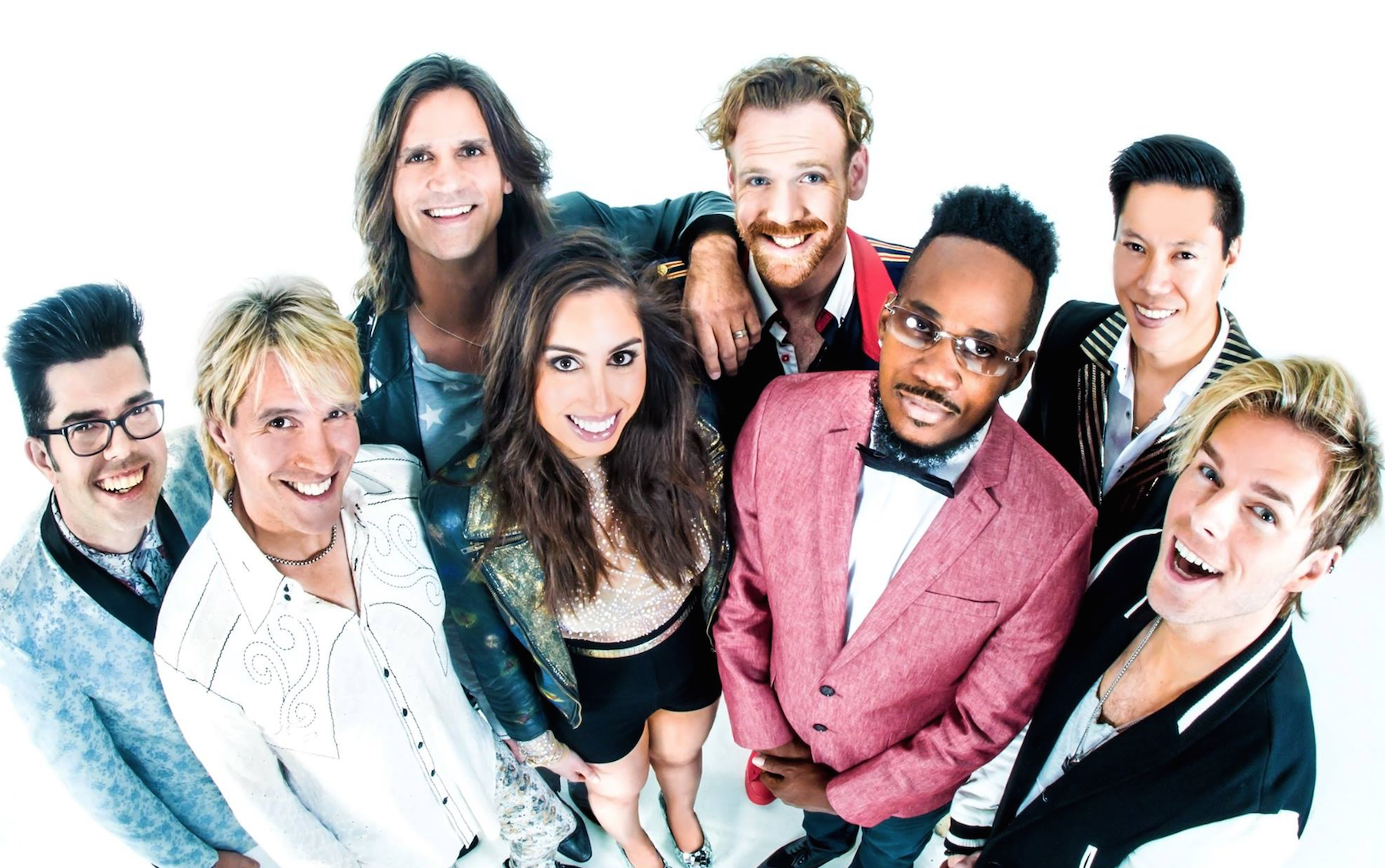 Alpenfest Music Amps up the Alpenstrasse!
Gaylord's Alpenfest is rich in tradition — and it's also poppin' with music — and not just the kind made by an alphorn. Each year, the summer festival offers up a diverse slate of live performers, with 2018's roster spanning everything from the crooners and classics to country-pop. Here's what you can look forward to when the fest hits the Alpine Village July 10—14 for its 54th outing.
We Are Messengers with opening act Bonray – Tuesday, July 10, 7pm
Originally hailing from Monaghan, Ireland, and now based in the U.S., faith-based, Dove Award-nominated band We Are Messengers, led by frontman Darren Mulligan, has enjoyed three top five singles to date. You might have heard the band's music on the MTV show Coupled ("I Want You") or in the Octavia Spencer/Sam Worthington movie, The Shack ("I'll Think About You"). And if you think the members of opening act Bonray all look alike, there's a reason: This Christian pop outfit consists of three talented brothers and a sister; perhaps appropriately, their track "Good Life" was recently featured on the trailer for the Netflix series Fuller House.
More! wearemessengersmusic.com and bonraymusic.com

Jeff Grainger (as Frank Sinatra) – Wednesday, July 11, 12pm
Sit down and enjoy the crooning tunes of Jeff Grainger (aka The Miami Crooner) at Alpenfest, and you'll feel like you were transported directly back to the days of the Rat Pack, entertaining the crowds along the Las Vegas Strip. Expect to hear some of Sinatra's most famous tunes, like "Strangers in the Night," "Luck Be a Lady," or "That Old Black Magic" — but Grainger's known to throw in a few stunning surprises, like numbers from Dean Martin, Andrea Bocelli, Andy Williams, Elton John, or even Motown faves The Temptations.
More! miamicrooner.com
Your Generation – Wednesday, July 11, 8pm
True to its name, no matter what your generation, you'll almost certainly find something to like about this energetic performance group. Your Generation's setlist spans a whopping five decades of rock, pop, dance, and soul tunes in a massive tribute show loaded with audio and visual treats. Keep your ears open for the performers' versions of songs from Tina Turner, The Who, Journey, Bruno Mars, Pharrell Williams, and Beyonce.
More! yourgenerationinconcert.com

Denise Davis and the Motor City Sensations – Thursday, July 12, 8pm
Soulful diva Denise Davis has the market cornered on vintage tracks. The seasoned Detroit-based singer (whom you might recognize from her former band project, Leilani), leads her backing band through a long list of R&B, funk, '80s, urban, and Motown tunes, all with a gospel flair and a knack for confident live performance. You'll hear hints of Whitney Houston, Anita Baker, and Regina Belle in her impressive vocals. And her band keeps the floor cranking underneath Davis' lead, with guitar, keyboards, drums, and plenty of percussion.
More! tinyurl.com/denise-davis-detroit

Lauren Duski – Friday, July 13, 8pm
Following in the footsteps of singers like Laith Al-Saadi and Joshua Davis, Gaylord's own Lauren Duski made it to the final round of the 2017 season of The Voice, coming in second on the big NBC-TV singing competition show. The country-pop artist is returning to perform in her hometown especially for Alpenfest. Now that she's gained a much larger audience, due to both her talent and her time on The Voice, her Gaylord stop is only part of a larger tour schedule that will be taking her through Washington, D.C., North Carolina, Chicago, and California. And the Nashville transplant's new single, "Costume Party," is set to hit outlets on July 11 — so catch her locally while you still can.
More! laurenduski.com

7 Bridges: The Ultimate Eagles Experience – Saturday, July 14, 7pm
This Nashville-based band pays tribute to one of the most popular bands of the '70s and early '80s, The Eagles, in what's called "The Ultimate Eagles Experience," a full-blown harmonic adventure that closely replicates the original Eagles' talent with melodic rock tunes and tight-knit vocal harmonies. If your personal list of favorite songs includes numbers like "Heartache Tonight," "Funk 49," "Take It to the Limit," "Desperado," "Life in the Fast Lane," and the longtime classic "Hotel California," this is your show.
More! 7bridgesband.com
Find more information on performances and ticketing at gaylordalpenfest.com.
Trending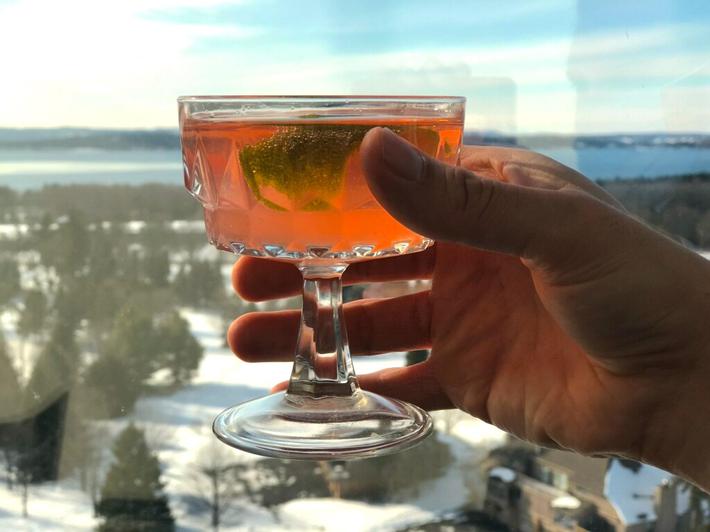 Tiny Pink Bubbles
Hey, ladies, do we have the pink drink for you: Aerie's Tiny Pink Bubbles. With a taste and body as delicious as its...
Read More >>
The Power of Our Example
Every new president faces a daunting array of problems, but 2021 will go down in the history books: Our country is under s...
Read More >>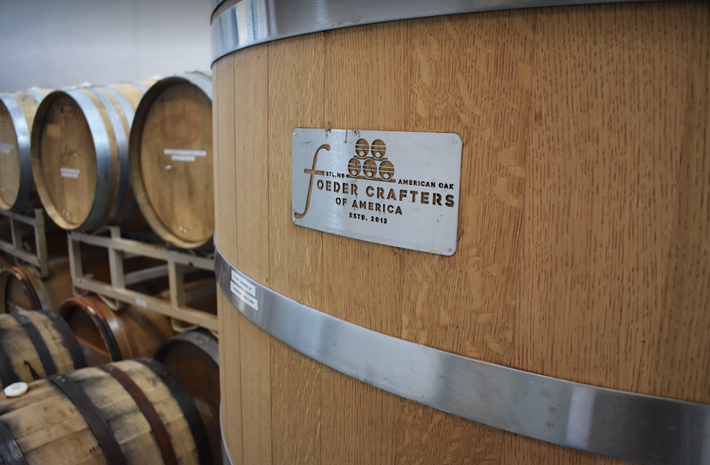 Getting Wild with the Foeder
Drinkers with a discerning eye may have noticed a couple interesting-looking wooden containers in the back of Traverse Cit...
Read More >>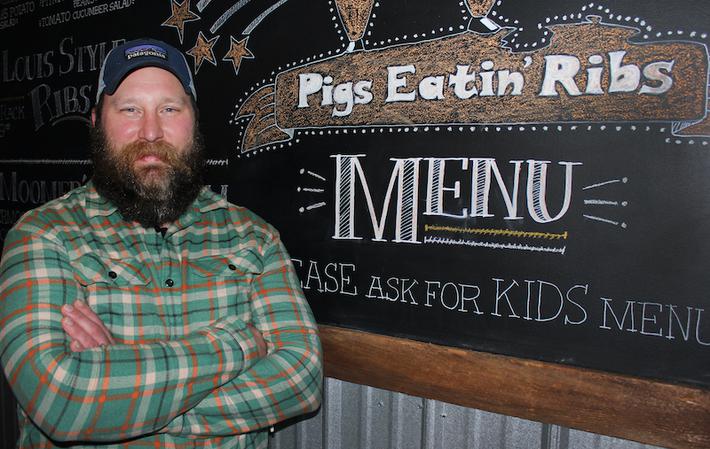 Charlevoix's Pigs Eatin' Ribs
By 2008, Charlevoix Chef Adam Kline had seen and tasted enough. The Northern Michigan food scene had stagnated, he said, i...
Read More >>
↑