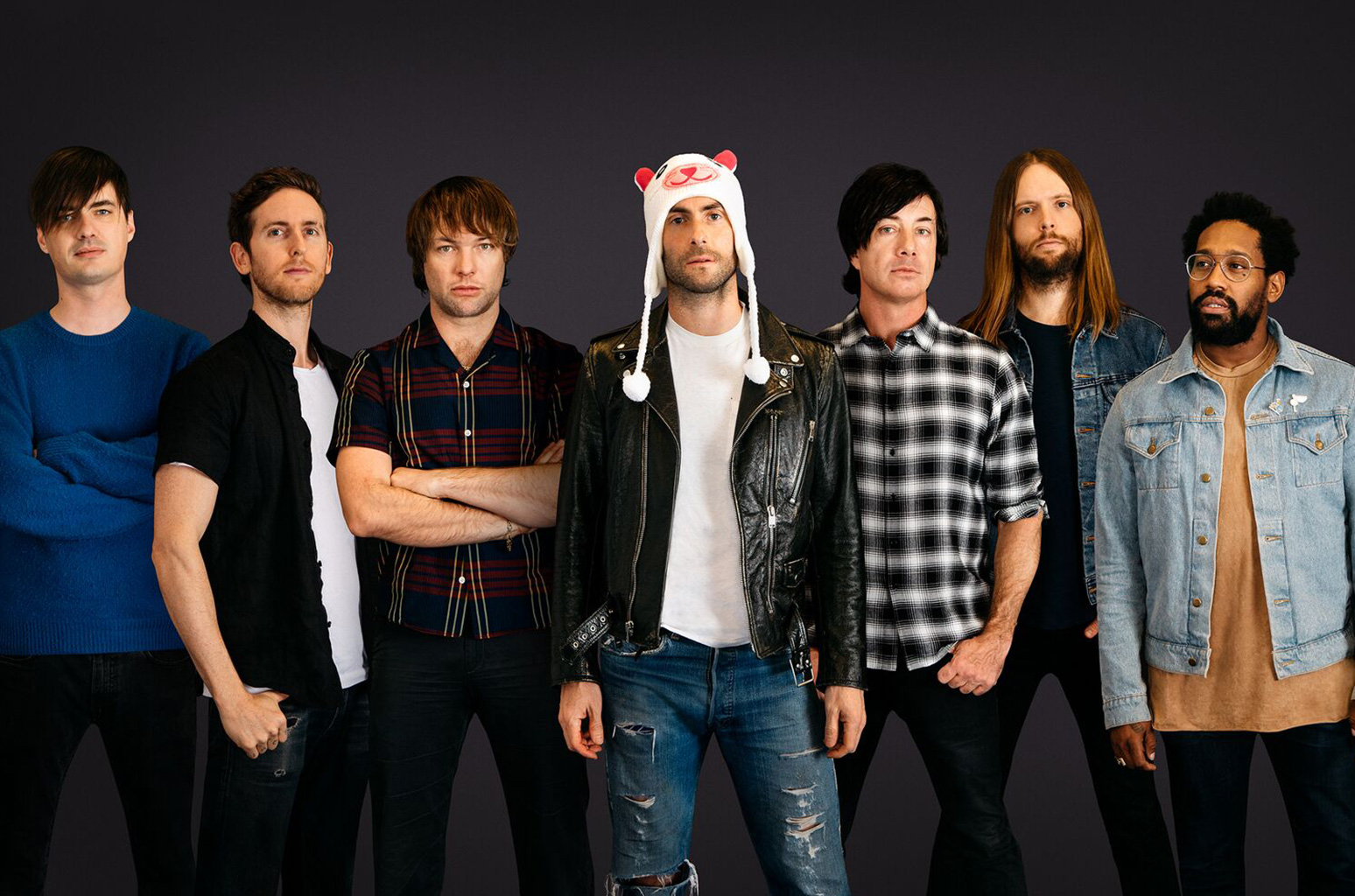 Are You Ready For Some Maroon 5?
Modern Rock
Adam Levine and his Maroon 5 bandmates have officially been confirmed as the headliners for this year's Pepsi Super Bowl LIII halftime show, with special guest musicians for the big event including rapper Big Boi and Travis Scott. Maroon 5 will follow in the halftime show footsteps of celebrated musicians like Justin Timberlake, Lady Gaga, Bruno Mars, and Beyonce, and they'll take the stage … er, field … at halftime on Sunday, Feb. 3 at the Mercedes-Benz stadium in Atlanta, Georgia …
Late American rock legend Elvis Presley'slikeness has been emblazoned upon all manner of things, from T-shirts and socks to posters, wall murals, and motorcycles. Now his pretty mug is adorning traffic lights in the little town of Friedberg, Germany. The town is said to be where Presley met the girl who would become his wife (Priscilla Beaulieu) when he was stationed there with the U.S. Army. To honor Presley (in addition to the town's already-existing "Elvis Presley Square"), they've installed custom pedestrian traffic lights that feature Presley standing at a microphone for "Don't Walk," and Presley dancing for "Walk"…

Speaking of Elvis,he was just honored at a very special event hosted by country starBlake Shelton: The Elvis All-Star Tribute. In addition to Shelton, a long lineup of musicians, including John Legend, Ed Sheeran, Josh Groban, Jennifer Lopez, Shawn Mendes, and more paid tribute to Presley's own 1968 "comeback special," with additional presentations including rare Elvis footage and an interview with Presley's former wife Priscilla, plus an appearance from their daughter, Lisa Marie Presley. The two-hour show will air on NBC Sunday, Feb. 17 …

The 2019 Bonnaroo Music and Arts Festival, a favorite road trip of northern Michigan music fans, is set for June 14–16 in Manchester, Tennessee, about an 11-hour drive from northern Michigan. The three-day event will include headlining performances from Phish, Childish Gambino, Post Malone, Cardi B, Hozier, The Avett Brothers, and more, including a preview "Grand Ole Opry" night on Thursday, June 13, which will include special guests from the Opry itself. For tickets and all the info, visit www.bonnaroo.com …

LINK OF THE WEEK
Panic! at the Discohas just dropped a new tune, "High Hopes," and it's already been snagged by house DJ Don Diablofor one of his primo remixes. Check out Diablo's soulful-house mix of "High Hopes," complete with marching-band beats, added piano, and horns, now at https://tinyurl.cm/ybsqbcsd…

THE BUZZ
Michigan musicians May Erlewine and Olivia Millerschinwill take the stage at the Tri-Cities Historical Museum in Grand Haven for a special duo concert on March 1 …

Detroit native Alexandria Berry, akaTrue Blue, has released a four-song cassette album calledSolitary Queen, available now at https://trueblue.bandcamp.com...

Justin Timberlakehas added two Michigan dates to his Man of the Woods Tour; he'll perform at Detroit's Little Caesar's Arena on March 24 and Van Andel Arena in Grand Rapids on April 4 …

Spiritualizedhas also announced a Detroit area stop for 2019. The band will play April 10 at the Royal Oak Music Theater … and that's the buzz for this week's Modern Rock.

Comments, questions, rants, raves, suggestions on this column? Send 'em to Kristi at modernrocker@gmail.com.
Trending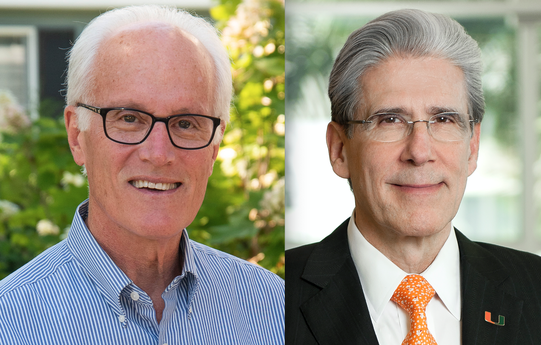 Listen In: Two Global Health Experts — one in TC — to Talk Pandemic
This week, the Traverse City International Affairs Forum at Northwestern Michigan College opens its 27th season ...
Read More >>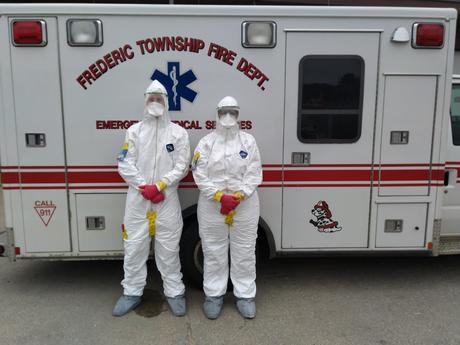 What First Robotics Teams Did on Their Summer Break
When the coronavirus pandemic first hit, masks, face shields, and other personal protection equipment, aka PPE, were hard ...
Read More >>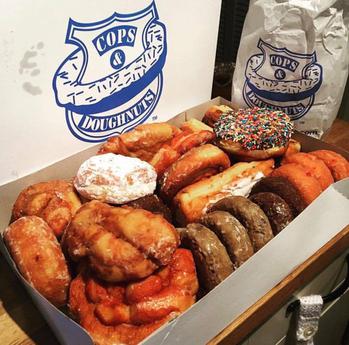 Gaylord's Cops & Doughnuts
There's a cop shop in Gaylord where the phrase "D.W.I." has nothing to do with adult beverages or erratic driv...
Read More >>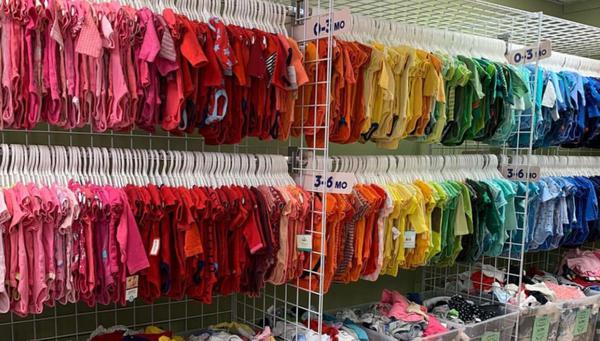 Resale is the New Black
It's a common tradition at this time of year: parents flocking to clothing stores in the last weeks of summer to get...
Read More >>
↑