An orchestra's musical feast
June 14, 2009
An Orchestra's Musical Feast

By Kristi Kates 6/15/09

Have you ever wanted to dine like Frasier Crane on a gourmet meal coupled with savvy conversation and an accompanying classical ensemble performance? He's the epicurean, well-heeled psychiatrist depicted by Kelsey Grammer on the TV series Frasier,
Well, now you can do just that in the Petoskey/Bay View area - and even more importantly, you'll be supporting a good cause, that of the Great Lakes Chamber Orchestra.

ABOUT THE ORCHESTRA
Before we explain this unique dining experience, let's find out a little bit about the Great Lakes Chamber Orchestra, or GLCO, as it's locally known.
The GLCO officially formed in Northern Michigan in 2001, after presenting several concerts in Harbor Springs. Dr. Robert Pattengale, professor emeritus of music from Minnesota State University, along with several retired professional musicians, so enjoyed creating music that they simply "wanted to share their love of orchestral music with the surrounding communities," as Pattengale puts it.
"Two years later, Maestro Matthew Hazelwood accepted the position of music advisor and conductor," Pattengale continues. "And since that time, he has developed an outstanding ensemble with the mission of producing live orchestral performances to entertain, educate, and inspire the communities of Northern Michigan."
Living up to their goal, the GLCO has presented over 70 concerts throughout the region, from Mackinaw City to Traverse City.

ECONOMY TROUBLES...
Unfortunately, the economy is now affecting the GLCO - just as it's affecting everyone else.
"The economic times have created unusual challenges to all segments of society, and non-profits have seen grant opportunities, sponsorships, and membership contributions dwindle," Pattengale explains, "so, in an effort to counteract this, the Board of Trustees of the GLCO proposed an innovative way to connect with our communities."
The Musical Feast is the name of this fundraising innovation - a special gastronomic tour that's taking place right in the homes of the Great Lakes Chamber Orchestra's Board of Trustees.
"Each board member was challenged to host a fundraiser, inviting friends and member supporters to help financially," Pattengale says.
But it's not about merely asking for donations. The Musical Feast gives back even as it asks for assistance. Board members host very special dinner events, with unique menus, live music performances, and other surprises.
"Three Musical Feasts have been presented during the past month," Pattengale says, "with an average of about 20 people attending each event."

...INNOVATIVE SOLUTIONS
The first Musical Feast was at the Pattengale's own home on Walloon Lake, with gourmet chili and cornbread; the second was near Cross Village - a Cinco de Mayo feast hosted by GLCO Board President Peter O'Rourke, with foods prepared by chef Nancy Kelly from the Pellston Market; and the third was pizza - but not just any pizza - a "Create Your Own Pizza" event alongside the chef from the Jordan Inn.
And as for those surprises, they'll be different at each dinner, which is part of the fun; for instance, the first Musical Feast included a preview of the orchestra's plans as served up by the Conductor himself; a performance of a selection from The Fantasticks by orchestra musicians; and musical-motif collage pins as created by Northern Michigan Artists Market co-owner Vivi Woodcock.
"At each event so far, musicians from the GLCO have provided music, and Maestro Hazelwood has provided his insights on the state of the orchestra," Pattengale enthuses, "the events have featured hearty conversation, and are energizing for both the Board members and the musicians."
As for the cost, well, that's up to you, and how much you'd like to or are able to support the GLCO.
"After considerable debate, the Board decided to set no price for the events," Pattengale explains, "allowing the guests to determine the level of suppport that they could manage. So far the results have been extraordinary - over $7,000 has been contributed, ranging from $50 to $2,000 donations. As an added benefit, several of the attendees have volunteered to host similar events in the future."

The Musical Feast will continue throughout the summer. For info, see www.glcorchestra.org. Tickets are available at www.treatickets.com, or contact the GLCO office at 231-487-0010 or emailing them at glco@charterinternet.com.




Trending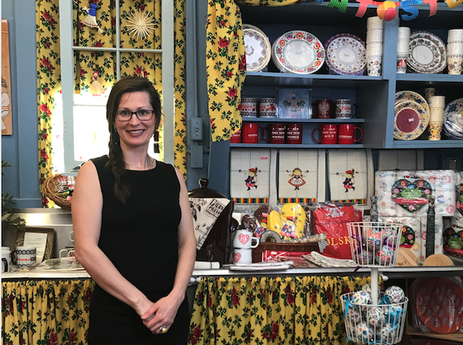 Straight Outta Hamtramck
There it stands, in downtown Cedar: The Polish Art Center. Some paintings of the Old Country probably, maybe some Polish p...
Read More >>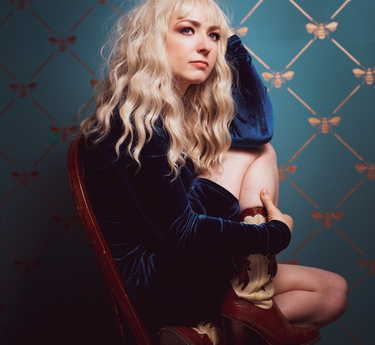 The Queen of Underground Country Returns
The last time Rachel Brooke released a full-length solo album, things looked very different — both in the northern M...
Read More >>
Patience Required
It's going to be a very long election night. Voter fraud will have nothing to do with it. Every state has some form of ea...
Read More >>
The Long Goodbye
Last week, President Trump sowed confusion within his government — and amongst our allies — by tweeting t...
Read More >>
↑