Sheryl Crow: The Story Behind Her Music
June 1, 2014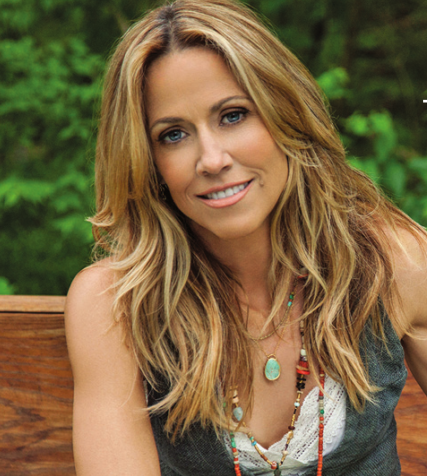 She's a nine-time Grammy Award winner, and will be a three-time Interlochen performer later this month. Sheryl Crow's new album "Feels Like Home" leans more toward country than pop this time around, a stylistic shift for the singer-songwriter.
In addition to Northern Express's minireviews of each song, comments written by Crow and released to the media give her Northern Michigan fans an inside look to "Feels Like Home."
"HOMECOMING QUEEN"

Sheryl says I love old country, like Johnny Cash and June Carter, but at the same time, I also loved that 70s country, too – that almost easy-listening pop country like Glen Campbell's records, especially his work with Jimmy Webb.
To me, this song has some of that magic.
Northern Express's take Once out of high school, most of us look back five or 10 years later and wonder whatever happened to the "˜popular kids.' Crow's no exception with this tune lamenting lost youth. But she's got a way of turning bitter regret into thoughtful observation.
"CRAZY AIN'T ORIGINAL"

Sheryl says I had just sung at the Kennedy Center Honors to pay tribute to Merle Haggard, and this song expresses having the honor of being around Merle. To me, he is emblematic about what's deeply cool in country music. He reminded me that there was a time when crazy wasn't marketable, when being an outlaw wasn't a brand. This song is an observation about groundbreakers like Merle and how crazy eventually becomes normal.
Northern Express's take Crow's lyrical observations here are witty and topical, and might even be too deep of thought were it not for the super-catchy country melody that solidifies the track's foundation. "The world was going half-crazy anyway/anything you can think of, it's all been done before," she sings, in a swaying homage to old-school country's sturdiness in a reality-show world.
"EASY" Sheryl says I think of this as my sister song – and not a rich sister song – to all of those tracks about people running off to the Caribbean or Mexico. I kept thinking about all the people who couldn't afford to live out their beach dream, or even drive to a park because driving was so expensive. So I thought, I'm going to write a "˜staycation' song.
Northern Express's take Slow down Crow's "Soak up the Sun," add a bit more sentimentality, and you've got "Easy," a catchy song you'll likely hear blasting from plenty of backyards this summer.
Crow sticks to her mid-range on the vocals, sounding so chill about this whole staycation thing that she almost makes you believe she wouldn't jet away on vacation, even though we're pretty sure she can afford it.
"WATERPROOF MASCARA"

Sheryl says Right from the start, I wanted to make an album that had some classic country songs, the kind that helped shape my own understanding about what a song could do growing up. I think starting with a song like this informed the rest of the record. Whenever we play it, women keep tearing up every time – and I am one of them.
Northern Express's take Crow co-wrote this one with Brad Paisley, his rural influence perfectly offsetting its thick production and polished-sorrow feel. Her vocals make quite clear that it's a personal song for her, each line loaded with emotion and internal turmoil. And the lyrics are pure country.
In fact, you could easily imagine either Tammy Wynette or Loretta Lynn singing, "Thank God they make waterproof mascara /'cause it won't run like his daddy did"¦"
"SHOTGUN"

Sheryl says I was thinking about that moment when you walk out the front door and start yelling "˜I got shotgun!' My dad always said, "˜Drive it like it's stolen, and park it like it's rented.' And I thought, that's how you have to live life. So I've always wanted to write a song with that idea in it.
Northern Express's take Confident and spirited, "Shotgun" fits right in with today's radio-country, and would be playlist-perfect next to similar girl-power tunes by Miranda Lambert's "Pistol Annies." It also recollects one of Crow's own older songs, "Steve McQueen," which rolled with the fast car theme, too. Both have a sprinkle of honky-tonk that adds to their bravado.
Sheryl Crow will be in concert at Interlochen's Kresge Auditorium at 8pm on Fri., June 13, with country singer and Traverse City native Mandy Alexander opening. For tickets and more, visit interlochen.org.
Trending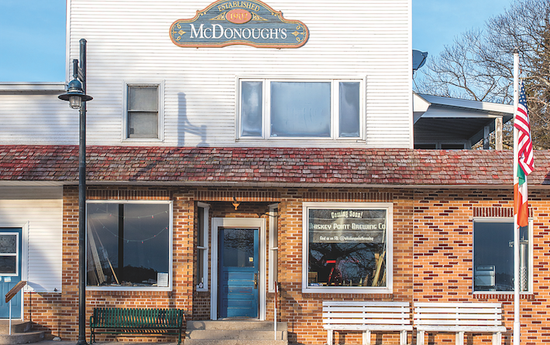 Welcome to Michigan's Most Remote Brewery
After years of planning and honing his beer-making skills, this spring, Patrick McGinnity plans to open Beaver Island's first microbrewery. Opening a craft brewery is challenging. Opening one on a remote island in Lake Michigan that's either a 15-minute plane ride or a two-and-a-half-hour ferry ride from ...
Read More >>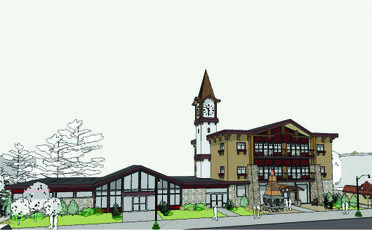 Gaylord: A boomtown Up North
Gaylord native Gary Scott had moved to Indiana, where he and some partners started a business to invest in distressed properties. He was talking to a banker in Detroit about real estate in Bloomington when he asked what kind of deals might be available in northern Michigan. ...
Read More >>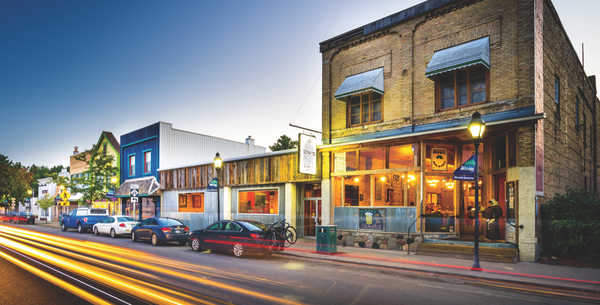 Small Up North Towns on the Rise
Spotlight on Bellaire (pictured)Seems Traverse City isn't the only place in the region making those "Best of" lists. The Antrim County hamlet of Bellaire was recently named to the list of Best Lakeside Towns in the U.S. by Country Living Magazine, alongside the likes of Vergennes, Vermont, Greenville, ...
Read More >>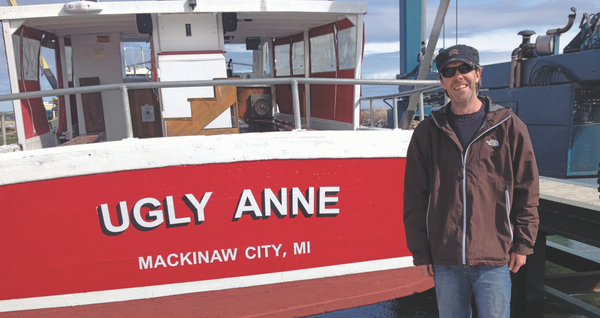 A Wicked Cool Ride Around the Straits
You expect to see boats around Mackinac Island in summer. Sailboats, power boats, cruisers, and the ubiquitous ferries that run residents and guests back and forth across the Straits of Mackinac, sure. But there's a more unusual vessel visible these days — an all-wooden Down East lobster ...
Read More >>
↑