Suds & Song
Aug. 21, 2011
Suds & Song
TC Microbrew & Music Fest chugs this weekend

By Rick Coates

The festival season is winding down and and putting an exclamation mark on
a stellar summer of events is the Third Annual Traverse City Microbrew &
Music Festival.
The brainchild of Sam Porter and Porterhouse Productions, the festival
will take place this weekend, August 26 & 27, at the Village at Grand
Traverse Commons. The Microbrew & Music Festival will feature over 50
craft breweries, wineries, cider and mead makers along with 10 local
eateries.
In keeping with Porter's philosophy of creating gatherings that celebrate
music, food and drink, over 70 musicians will share the spotlight with
brewmasters and winemakers.
The festival will kick off on Friday, August 26 from 5-10 p.m. featuring
headliner Martin Sexton with tickets at $30 (Sexton has been garnering $25
to $40 a ticket this summer on his tour). In addition to Sexton, other
performances include Euforquestra, Grand Traverse Pipes and Drums and Jam
Rek drummers. The night will also feature $3 pints and a new event that
Porter is excited about.

SILENT DISCO
"We have the Michigan exclusive on the Silent Disco. This has become
extremely popular as of late," said Porter. "How it works is we will have
a special tent where people get headphones to use and there will be a DJ
spinning tunes. Only people with headphones are able to hear the music. It
is really wild to walk in and see several hundred people dancing around
and singing and not being able to hear the music."
The silent disco tent has been enjoying popularity at several music
festivals including Bonnaroo and Glastonbury this year. The silent disco
tent allows up to 200 festivalgoers at a time to dance to music broadcast
via a FM-transmitter to wireless headphones worn by participants, giving
the effect they're dancing in silence. Popular local DJs and local music
venues will trade off spinning music every hour all night Friday and
Saturday in the silent disco tent during the festival.
Day two will feature an expanded festival experience from 4-10 p.m on
Saturday. Tickets are $40 and include a commemorative festival cup and
five drink tokens. The 50-plus beverage makers will offer over 200
flavors of beer, cider, mead and wine. Additional tasting tokens on
Saturday are available for $1 for a 7-oz. pours. The live lineup will
include Rebirth Brass Band, Barrage, Euforquestra, Ella Riot, That 1 Guy,
Grand Traverse Pipes and Drums and several other acts, along with the
Silent Disco in full swing.

CHARITY TOO
"There is so much I am proud of in regards to this event. Certainly the
fact that the community has embraced it. I'm seeing a trend of more
collaborative type efforts in the region as result," said Porter. "Also
the charitable component of this event. Each food vendor is partnering
with a local charity so we will be benefitting everything from the
Cherryland Humane Society to the Women's Cancer Fund to the Cherry T-Ball
Drop among others."
He adds that the festival features an educational component. "We have the
MSU Extension Educational Tent featuring workshops on beer-related topics,
and the popular Hop 'N Brew tasting shack where brewers discuss a
particular special release."
In addition to each food vendor making donations to local charities,
proceeds from the festival will benefit Munson cancer support units and
the Cherry T Ball Drop, which collects funds and food donations for area
shelters every New Year's Eve.
Porter advises advance ticket sales, which have been brisk. For all
practical purposes last year's event was sold out. "I remember what
happened during the Winter Microbrew Festival; the week going into the
event tickets sales exploded and we ended up selling out a couple of days
before," said Porter. "That seems to be the trend for this event as well."

Tickets to the 2011 TC Summer Microbrew & Music Festival are on sale at
Oryana, Zamar Guitar, Jack's Market, Tilley's Party Store, and online at
www.porterhouseproductions.com. Tickets are $30 in advance/$35 at the door
for Friday and $40 in advance/$45 at the door for Saturday. The festival
is open to attendees ages 21 and up. Info: www.porterhouseproductions.com.


Trending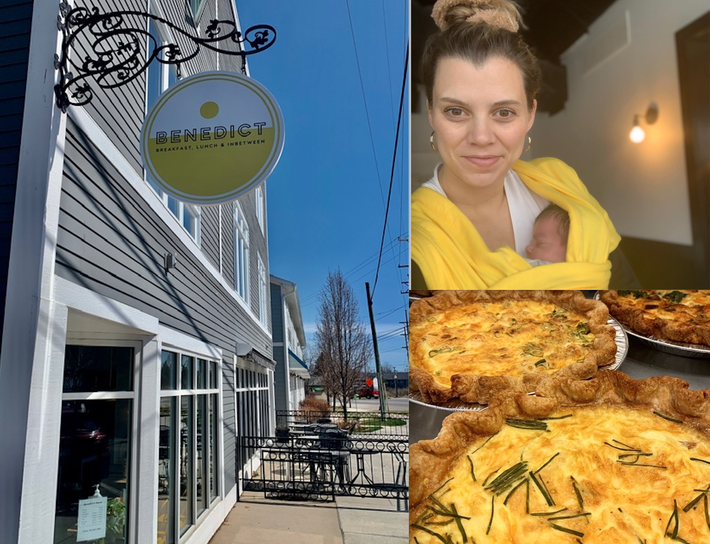 Benedict
No matter the weather, Traverse City's newest breakfast and lunch restaurant, Benedict, radiates a welcome as warm a...
Read More >>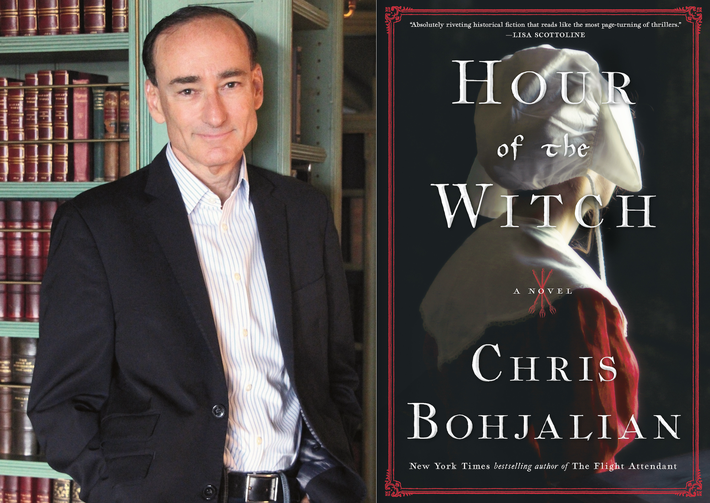 Sneak Peek: Chris Bohjalian to Talk with Locals Before Next Novel Drops
Award-winning author Chris Bohjalian is one of those people who was born to write. A schoolroom hobby-turned-carefully-hon...
Read More >>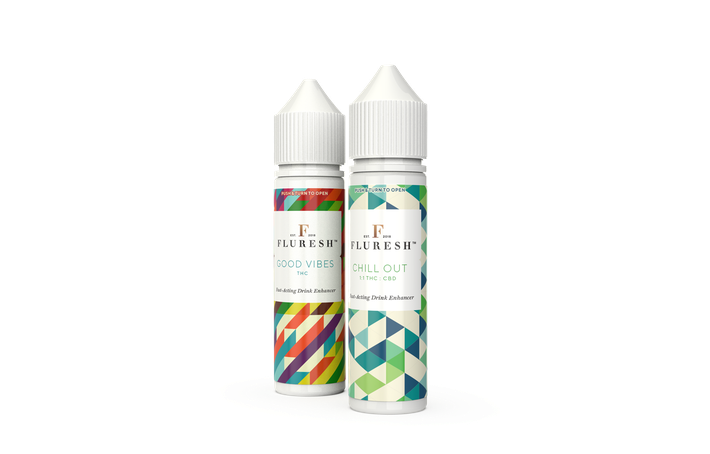 Eat, Drink, Rub: THC Products Review
Progress, thy name is marijuana. Despite what for any other industry would be major stumbling blocks — major disrup...
Read More >>
The DIY Lobotomy
"Did you read the review in The New Yorker of the new Philip Roth biography?" I asked my well-read conservativ...
Read More >>
↑